Rose wine is all the rage, and with good reason. It's a delicious easy drinking wine that's perfect for summer. Or any time, really.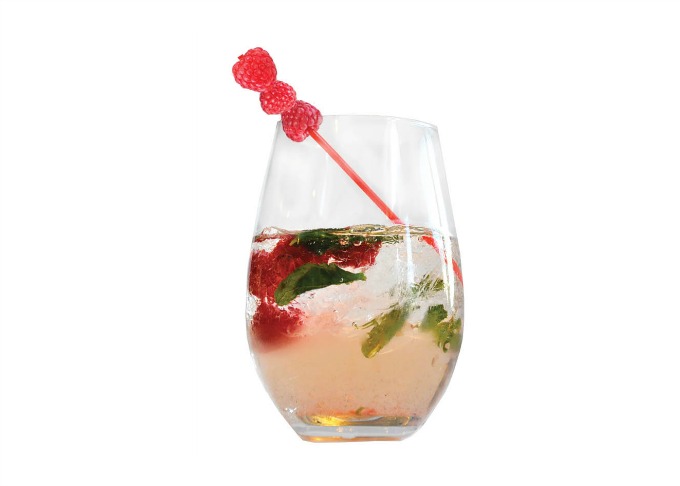 What do you do when you grow tired of drinking Rose wine as is? You make it into a fab cocktail like the Mint Rose wine cocktail, of course. Wine cocktails are gaining in popularity, and we're here for it.
One of the best parts of this wine cocktail is that it's so simple to make. People will think you're a genius, when really, it was nothing. Seriously. The mint and raspberries lend an air of sophistication to the Mint Rose cocktail, too.



Mint Rose Wine Cocktail
A delicious and refreshing wine cocktail that's perfect for summer - or any time.
Ingredients
4 oz. of LBD Rosé Wine
½ oz. of Elderflower Liqueur, like St Germain.
4 fresh mint leaves
¾ oz. simple syrup
4-6 raspberries
Ice
Instructions
Muddle mint with simple syrup in a cocktail shaker.
Add ice
Place the raspberries to a stemless wine glass
Add the Rose wine and elderflower liquer to the cocktail shaker and shake well.
Pour over the raspberries, without straining.
The floral notes of the elderflower liquer, which is becoming a popular cocktail ingredient, pair really nicely with the rose wine and mint. This is so easy, and looks so pretty. Wouldn't the Mint Rose wine cocktail make a great addition to a brunch?
Love this drink? Don't forget to save it for later! Pin it or share on Facebook.