A Peach Bellini is such a classic cocktail. It's also one that people tend to think of as being fancy and sophisticated. Did you know that they're oh so easy to make, though?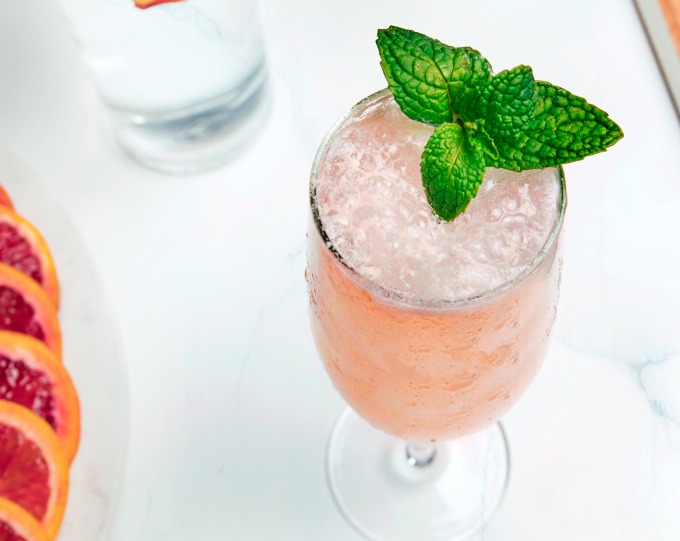 It's true. Much like the Raspberry Sparkler, or its brunch cousin, the Mimosa, a bellini is simple to create. To make a Peach Bellini drink, you only need a few ingredients. And almost no bar tending skills. YESSS!!!
How to Make a Peach Bellini
Now, you can make this any time of the year, but when peaches are in season, it's even better. The sparkling wine makes this Peach Bellini feel really special, and like it's a complicated cocktail. It's not.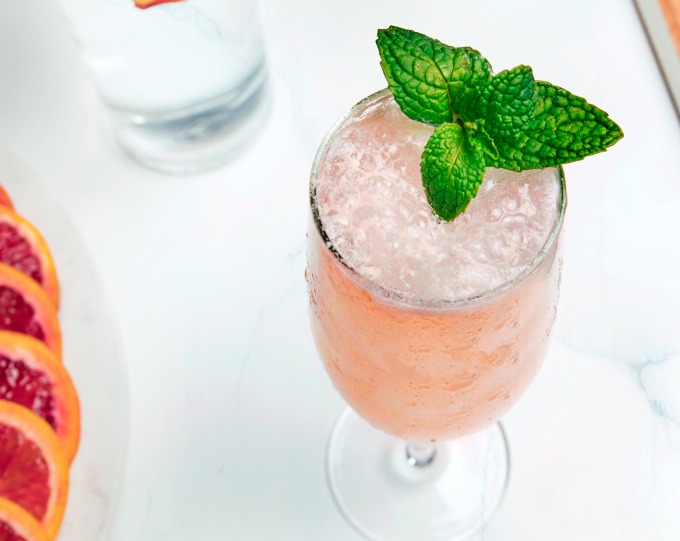 Yield: 1
How to Make a Peach Bellini Cocktail
Prep Time: 2 minutes

Cook Time: 2 minutes

Total Time: 4 minutes

How to make a great Peach Bellini drink. It's a classic cocktail for brunch, weddings, or a bridal shower.
Ingredients
1 oz. Van Gogh Cool Peach Vodka
1 oz. white peach purée
3 oz. Sparkling wine, chilled. I like to use a good prosecco.
Ice
Peach Slices, for garnish
Mint Leaves, for garnish
Instructions
In a mixing glass, add vodka, peach puree, and sparkling wine with ice and gently fold together without over-stirring.
Strain into a chilled champagne flute.
Garnish with a floating mint leaf and peach slice.
Nutrition Information:
Yield:
1
Serving Size:
1
Amount Per Serving: Calories: 377Total Fat: 1gSaturated Fat: 0gTrans Fat: 0gUnsaturated Fat: 0gCholesterol: 0mgSodium: 16mgCarbohydrates: 27gFiber: 4gSugar: 20gProtein: 2g

Nutrition is provided as a courtesy. It may not be accurate, and is an estimate only.

When I make these, I like to use prosecco, but you can use any kind of sparkling wine. Make sure it's decent quality. It doesn't need to be amazing, though. If you want your Bellini to feel even more special, try rimming the glass. A gold sugar makes for an elegant presentation. Peach Bellinis are a perfect drink for weddings or brunch, too.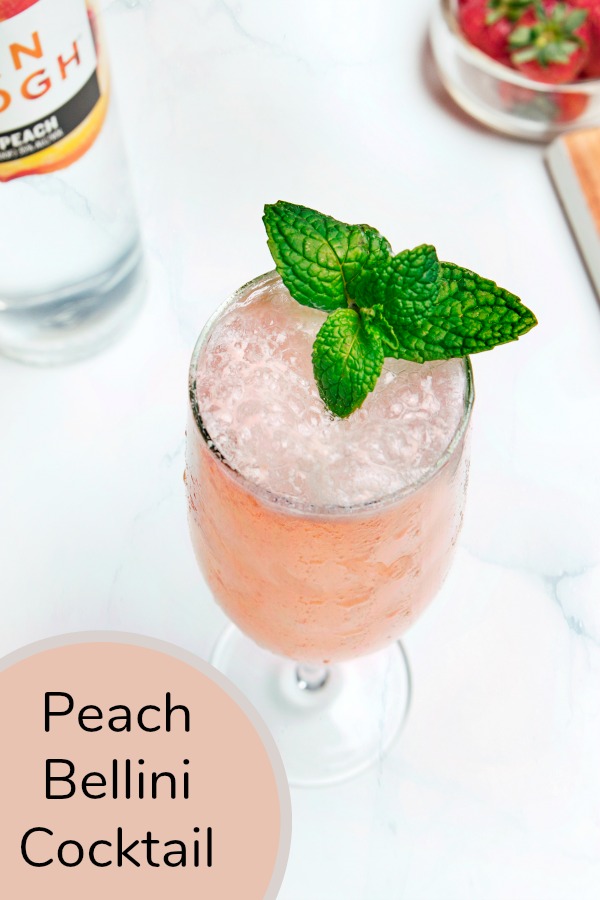 Recipe courtesy of Van Gogh Vodka.