Who doesn't love a good popsicle in the blazing hot sun? And who doesn't like a little bubbly to celebrate? Combine them together and you have something really special.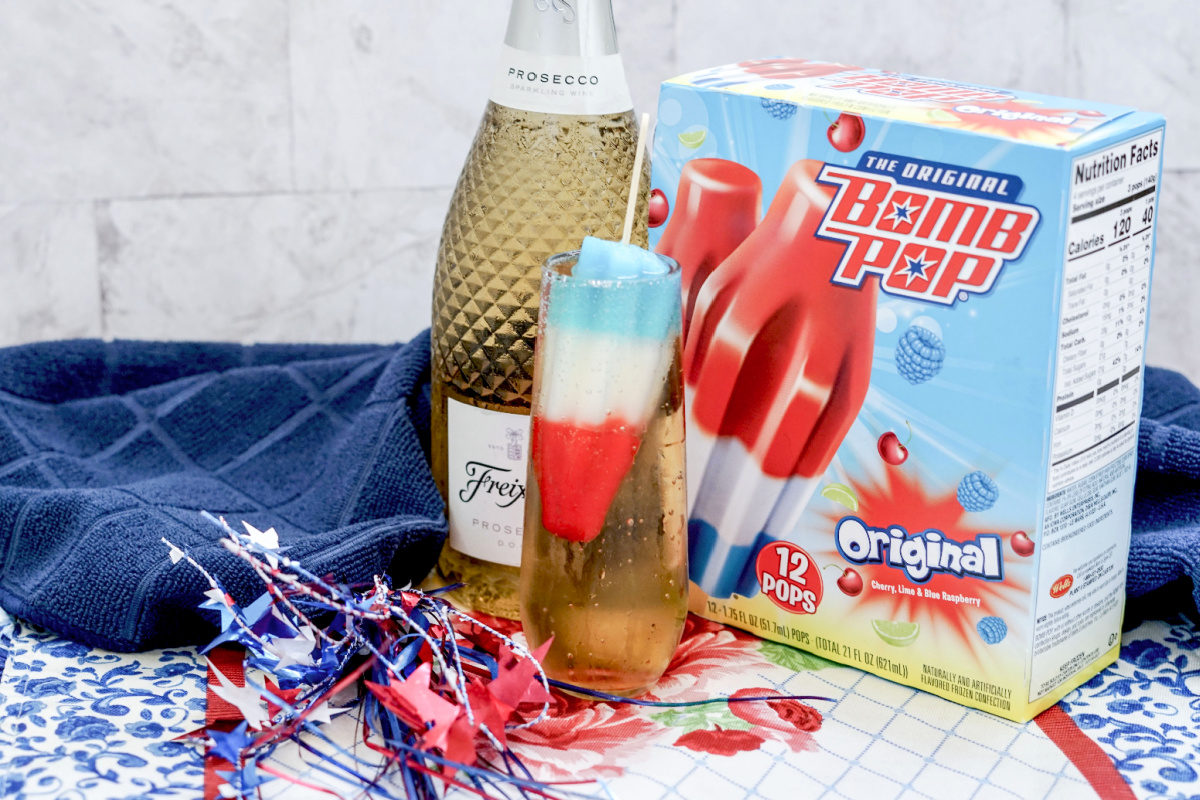 Oh yes. This Bomb Pop Champagne Cocktail is going to be your new go to summer cocktail when celebrating during warm weather. A little bubbly, kinda fruity, completely delicious. What are we celebrating? A wedding, an engagement, it being Tuesday. Whatever.
The best part of these cocktails is that they are so simple easy to make. No one needs to play bartender. In fact, people can even serve themselves. Yay for easy, right? These also make a great pairing with our boozy Bomb Pop Slushies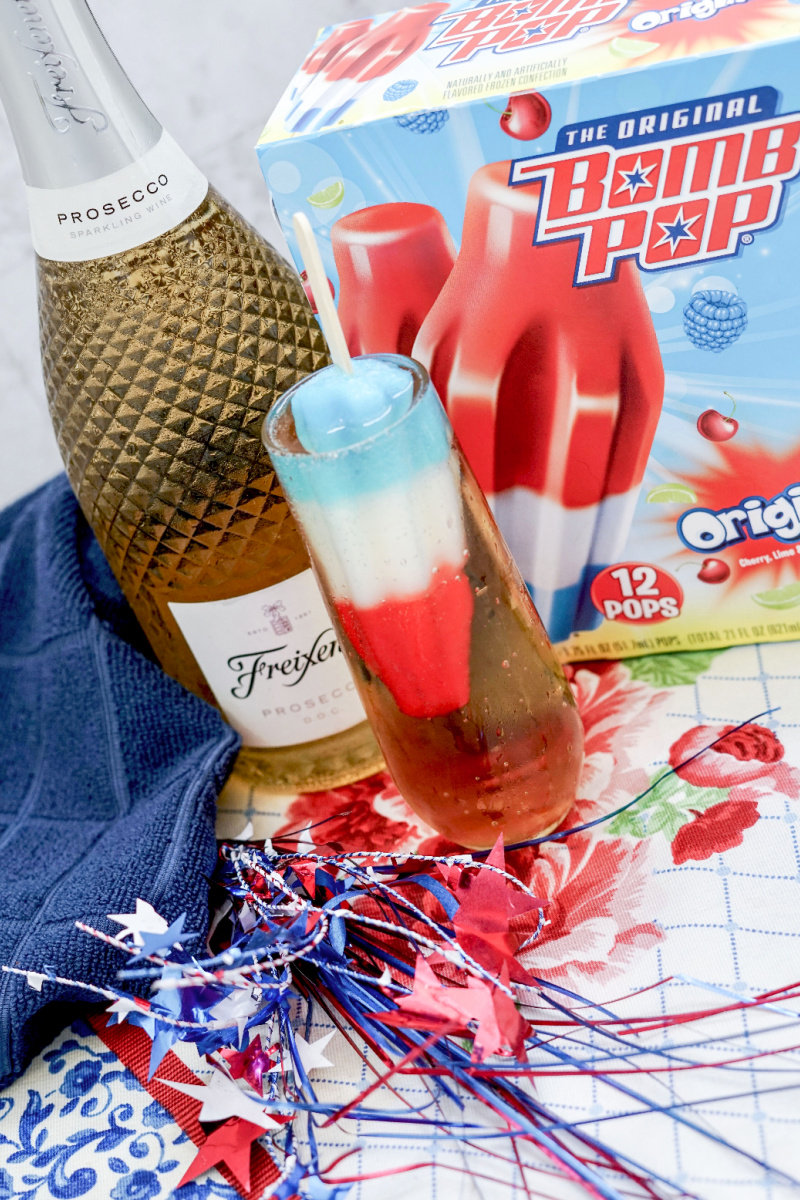 Bomb Pop Champagne Cocktails
Links may be commissioned.
Ingredients
Champagne or Prosecco
Bomb Pop popsicles
Directions
Fill a champagne glass or a champagne flute 1/2 to 2/3 of the way with champagne. Add a bomb pop and stir gently.
Voila!
What kind of champagne should I use?
This is really a personal preference. You don't need to use a sweet sparkling wine, as the bomb pops will sweeten the champagne or prosecco, as well as adding fruity flavors as they melt. Just use whatever you have on hand, and it's a great way to use up a leftover bottle before it goes flat.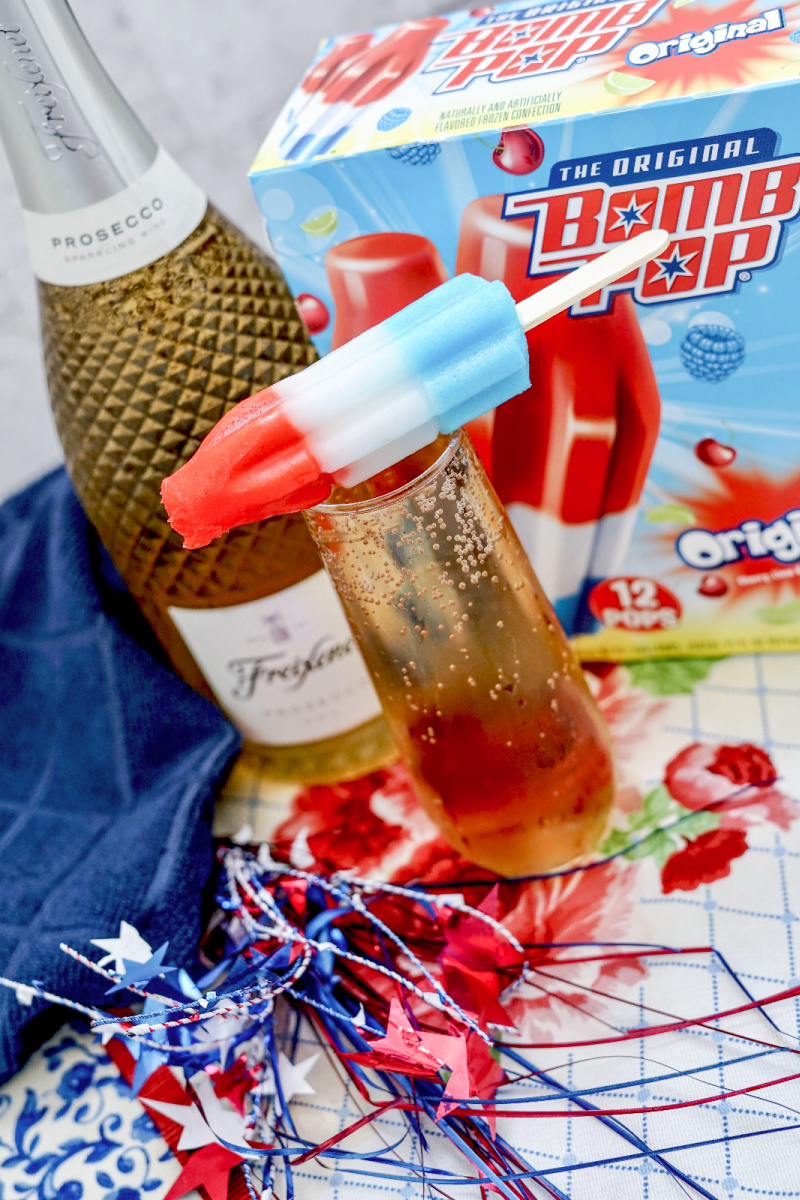 Can I make this cocktail into a Mocktail?
You can absolutely make this summer cocktail into a mocktail. Whether it's for the kids, a designated driver, or just the non-drinkers in the crowd, turning this into a non alcoholic drink is super easy. Get some sparkling grape juice or sparkling apple cider, and use it instead of the champagne. Easy peasy!
These simple cocktails are sure to be a hit at your next gathering.