Do you have difficulty choosing a wine? Try using astrology and your zodiac sign to find one that's perfect for you! Read on to find wine recommendations for each astrological sign and a little about how to enjoy the wine.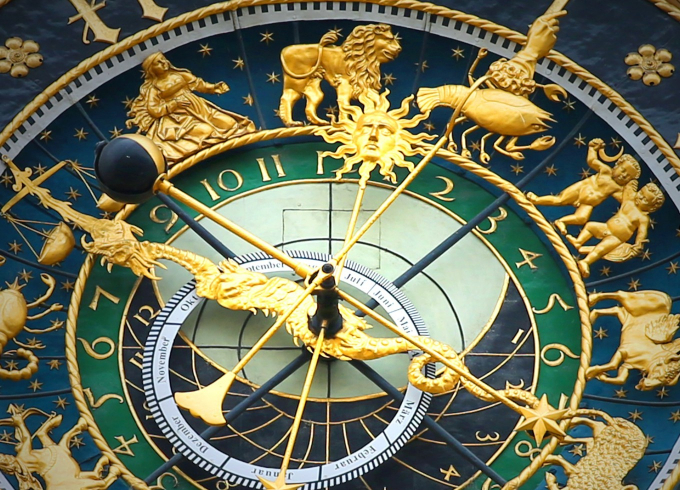 Wines man…there's a whole world out there that can be really hard to navigate. Even if you're somewhat knowledgeable, there's always new wine regions and varietals being introduced.
Well, now there's a new way to see what wines you might like – by your zodiac sign!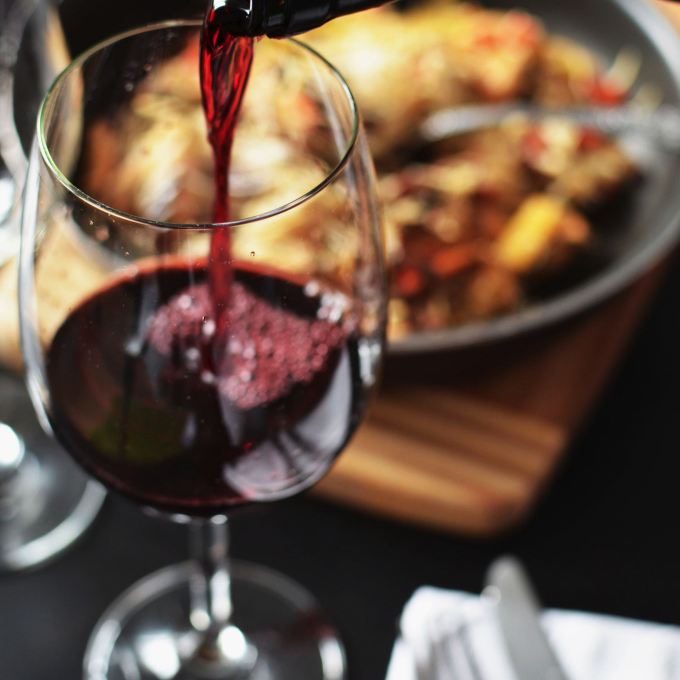 What??? Choosing a wine by your zodiac sign? That's crazy, right??? Well, maybe not. There's lots of things we choose selected based on our astrological signs – a mate being one of them. How often are you asked "What's your sign, baby?"
While that's an ice breaker, a lot of people with even a casual interest in astrology know what signs they're compatible with, and what signs to stay away from. Why not use your Astrological sign to choose a wine? It's not as crazy as it sounds.
Narayana Montufar, Senior Astrologer at Horoscope.com has put together some great recommendations for wines that are based on your astrology sign. Read on for the recommendations, and maybe even be introduced to a new variety.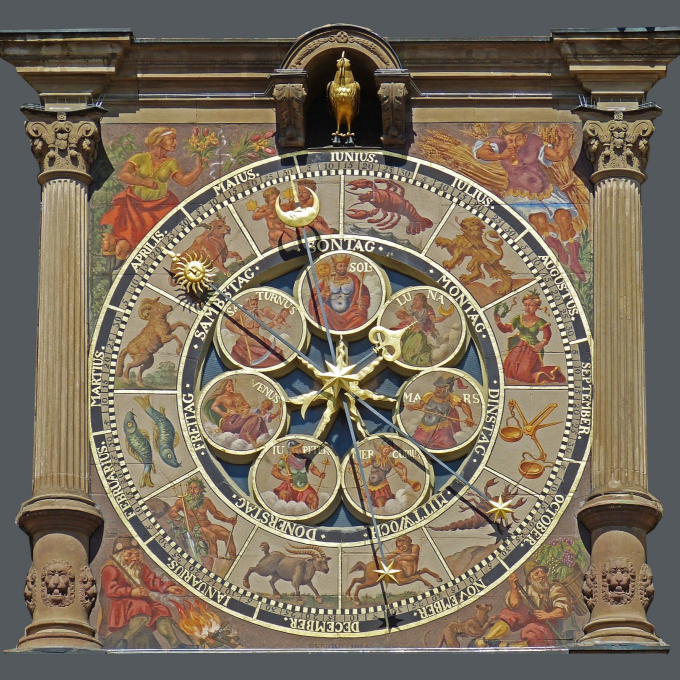 Suggested Wine by Zodiac Sign
Aries – Featuring cherry, plum, and fig flavors, Tempranillo goes perfectly with your confident and fiery personality. There's a reason it's Spain's favorite wine. An adventure in itself, this is a no-pairings-necessary type of wine, and is ideal for the energetic and spontaneous lifestyle you're accustomed to.
Taurus – A lover of pleasure and earthly delights, you crave a wine that pairs well with delicious food. A French full-bodied, tannin-filled Syrah ideal for those lavish late-nights you love to share with your VIPs.
Gemini – Versatile and curious, you would never hide from trying one of the most delicious and underrated wines. Gewurztraminer is a heavenly, refreshing wine full of summertime magic to share with your friends. Just in time to welcome your next solar return!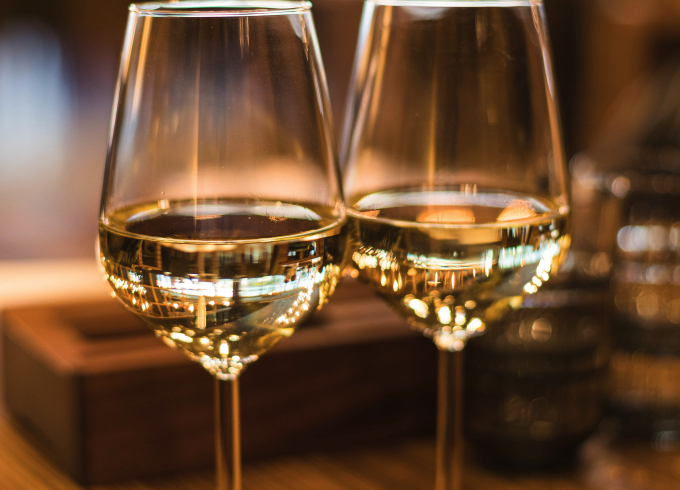 Cancer – There's a reason why Pinot Grigio is a long-time favorite. This zesty white wine's acidity beautifully combines with notes of lemongrass, green apples, and honeysuckle. This wine makes you feel right at home wherever you go. If you want something special, try it in a Watermelon Kiwi Wine Sparkler.
Leo – For regal Leo, it's not about fuzz or brands as much as it is about flavor. Zinfandel has lots of it! Bold, rich, and spicy, this no-nonsense wine is sure to delight you. While it's great when paired with food, it's delicious on its own, too.
Virgo – Virgo's eye for quality is unmatched, making Cabernet Sauvignon your number one wine choice. Due to its high concentration and age-worthiness, the elegant and regal red wine is your go-to. As someone who prefers to not take any chances, this full-bodied red wine is your safest bet.
Libra – As one of the most social signs, you need a wine that reflects your fun and bubbly personality. With a perfectly balanced flavor, sparkling rosé is the ideal wine for every occasion. It's a great way to bring people together in the spirit of celebration. It also makes for a great wine cocktail.
Scorpio – Featuring striking flavors of cherry, coffee, and anise, Nebiolo can only be as interesting as your passionate and powerful sign. Fully enjoy it from the moment this old, legendary wine's leathery goodness stimulates each one of your senses.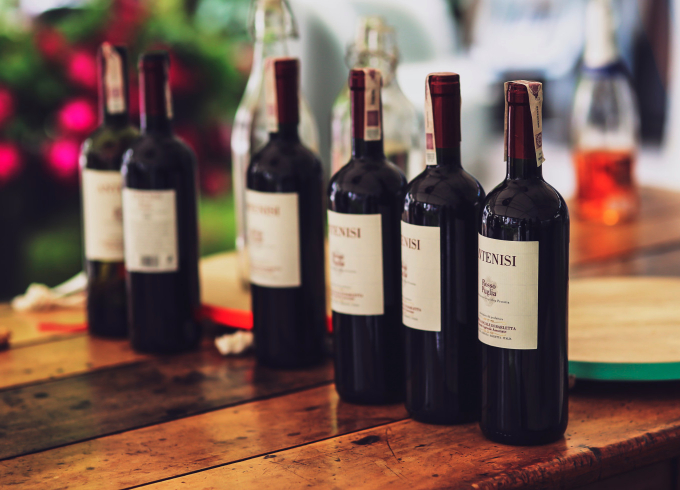 Sagittarius – As an extravagant Archer, you always gaze at the horizon in search of excitement. With its extraordinary history and flavor, Lambrusco will not only surprise you; it will feel like a party in your mouth.
Capricorn – Rich and earthy, Cabernet Franc is Cap's go-to selection. As the parent of Cabernet Sauvignon and Sauvignon Blanc, this prestigious, medium-bodied wine pairs well with a wide variety of foods due to its high acidity and slightly reduced tannin.
Aquarius – As the most unconventional sign, you need a wine that is out of the ordinary. Orange wine, or Amber Wine is not only rare and exciting, but its robust, dry, and honey aromas also make it the best compliment to any exotic cuisine. This is white wine made with the grape skins, instead of having the skins removed. Not wine made from oranges.
Pisces – Light and sweet, Pisces' favorite grape is Sauvignon Blanc. Ideally paired with cheese, hors d'oeuvres, or a light meal, it helps create the chill, classy vibe your dreamy and emotional sign is all about.
Whether you're having your wine with popcorn, or you're looking to have a wine pairing party, there's a great wine recommendation here for everyone.