I recently went back to work in an office. Granted, it's my own office, and I can wear whatever I want, but I still needed some clothes. I like to wear shorts to work, especially during the summer, since I live in what can feel like Satan's armpit – so hot and pretty humid.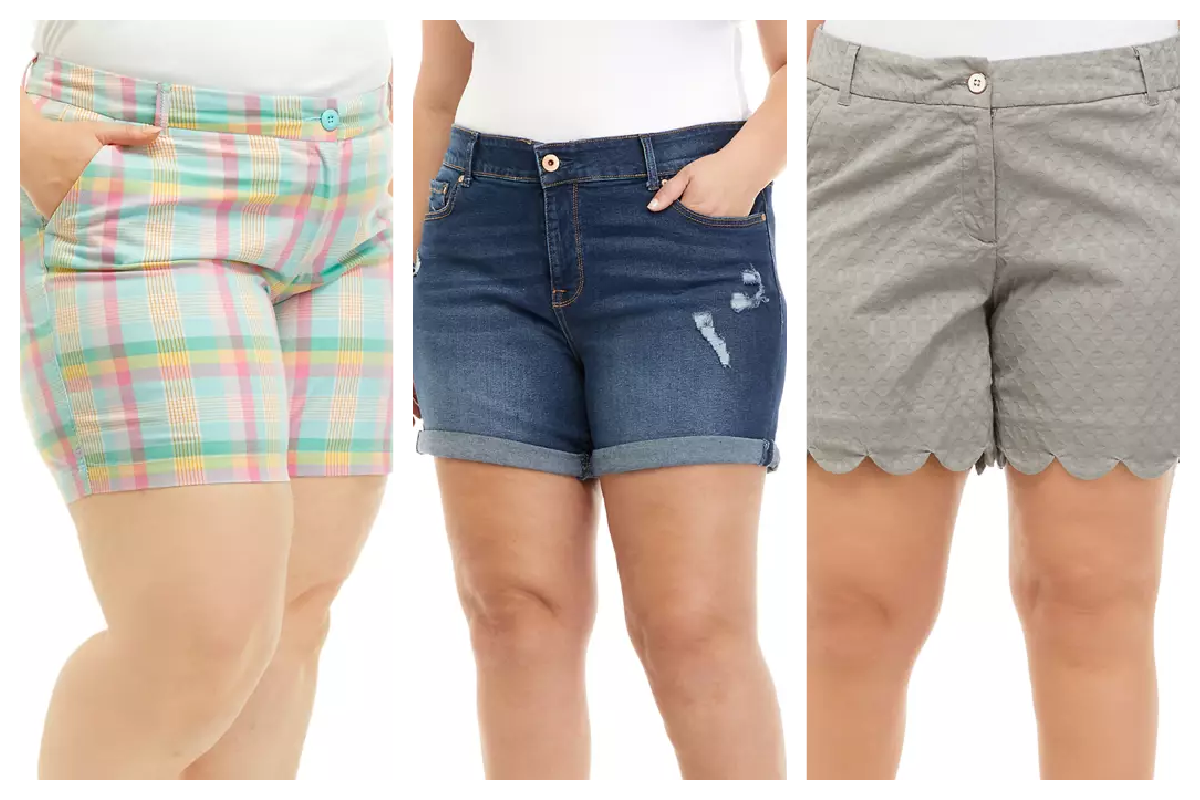 After much looking on the internet for some decent plus sized shorts, I stumbled upon Belk. Now, I know about Belk, we even have stores in our area. I just always seem to forget about them.
After a little internet browsing, I had a cart full of shorts that I was ready to give a try. These are my favorite plus sized shorts from Belk, and ones that I recommend to others.
The Best Plus Sized Shorts for Summer from Belk
Links may be commissioned.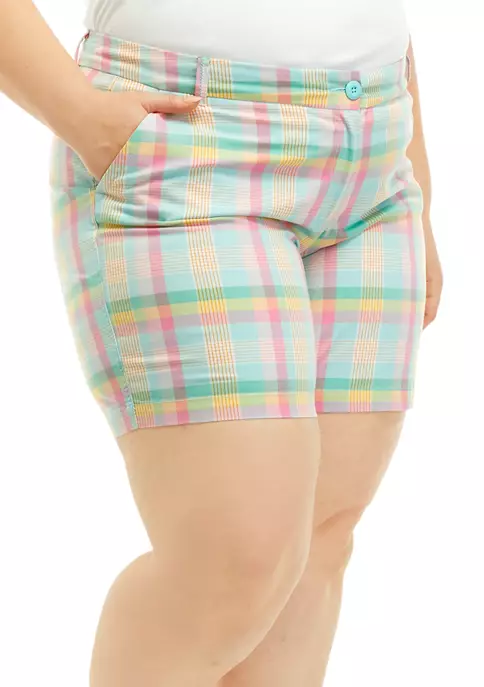 Crown & Ivy Caroline Shorts – I love the plaid print of these shorts. They're perfect for the weekend, or the office. Especially when paired with a shell or a blouse and a little cardigan.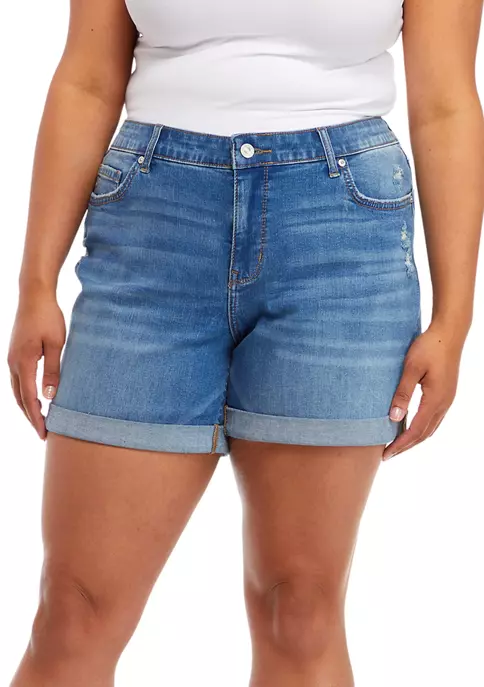 Wonderly Denim Shorts – These shorts hit your waist at a great point, and are a great length, with just a little subtle distressing. Sometimes, you just don't want everything shredded and torn.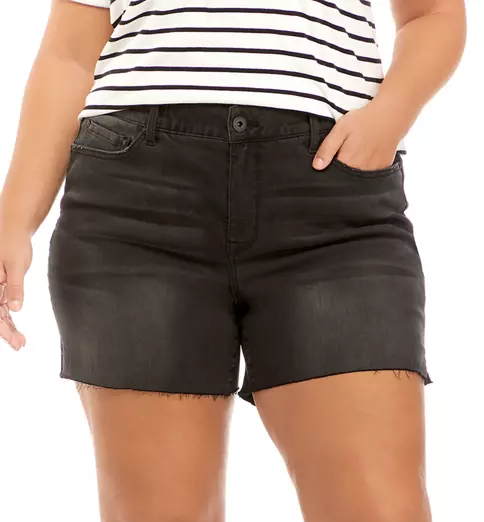 American Rag Frayed Hem Shorts – Sometimes you DO want something that looks like it's been around forever. These shorts are basically a pair of beat up cutoffs, and oh so comfy. Perfect with a distressed tee and sandals or keds. Or cowboy boots.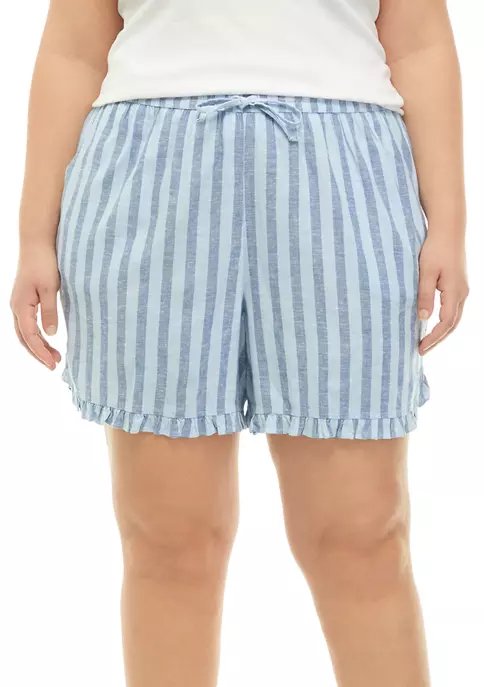 Crown & Ivy Ruffle Hem Shorts – These shorts are very cute for a more casual look. However, they do need to be styled a little, and not just thrown on with a tee, or they end up looking like pajamas. Both prints are so cute, though!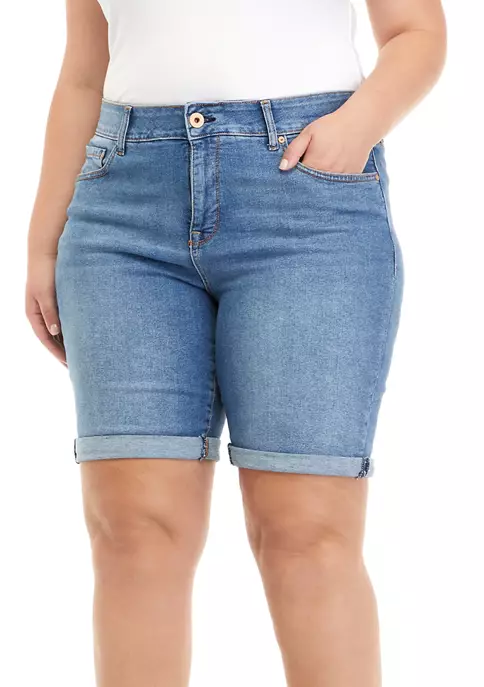 American Rag Roll Cuff Bermuda Shorts – I call these my Dirty Dancing shorts. They're just above knee length and have no distressed detailing. They look straight out of the iconic bridge scene. Plus, American Rag is an eco friendly company.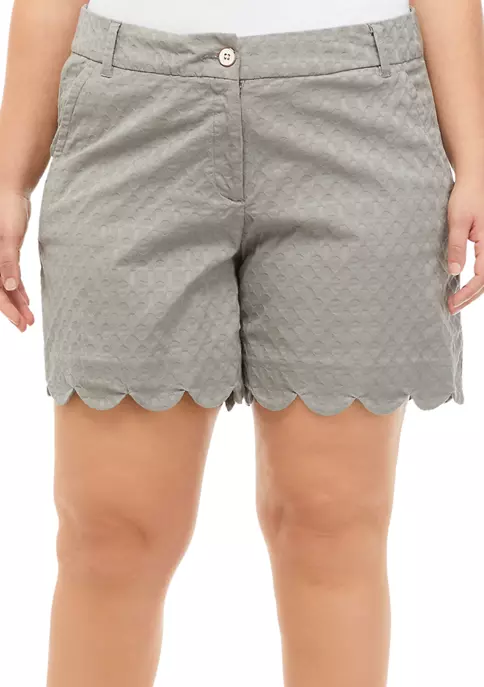 Crown & Ivy Shelby Scalloped Shorts – These have a little texture, and an adorable scalloped edge hemline. They add a little sumtin-sumtin to something that would be a wardrobe basic otherwise.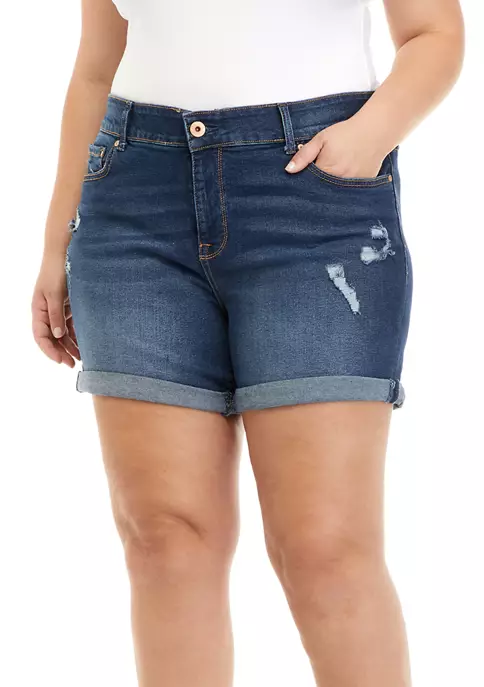 American Rag Jaden Shortie Shorts – While these are called shortie shorts, they're not that short. They're a great mid-thigh length that looks and feels so flattering. The dark indigo color with the holes and distressed details really work well together. Pair with a white lace top and some cowboy boots, and these are perfect for date night.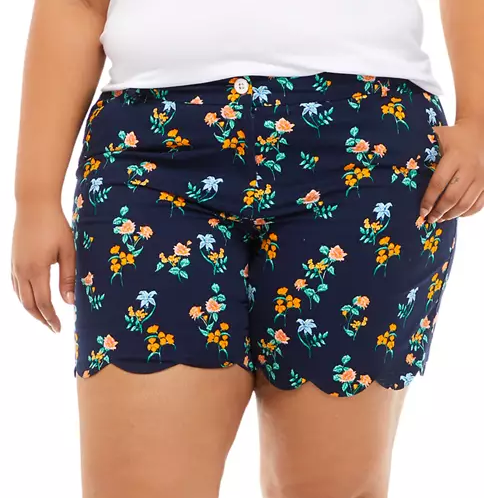 Crown & Ivy Printed Scalloped Shorts – Much like their plain counterparts above, these shorts are super cute, and so great for the office or country club. The print is really cute, the weight is nice, and the scallop gives a little more style.
One of the great things about Belk is that they have regular sales and deals that mark their items way down. They also create the same types of items for regular sizes and plus sizes. After all, that's what we all want, right? The ability to wear cute, fashionable, in style clothes. Belk will also price match for 30 days, so if your items go on sale, you can get the lowest price. That's always a plus!
Tell me – are you a Belk shopper? Which of these shorts is your favorite?