I am a sucker for a good quote. Maybe it's all girls or women, that are like that, but I don't think so.  When I see something with a quote I like, my first instinct is "I should make something with that." It's doubly bad with romantic quotes.  I'm like "That would be great for a wedding/engagement/date/whatever."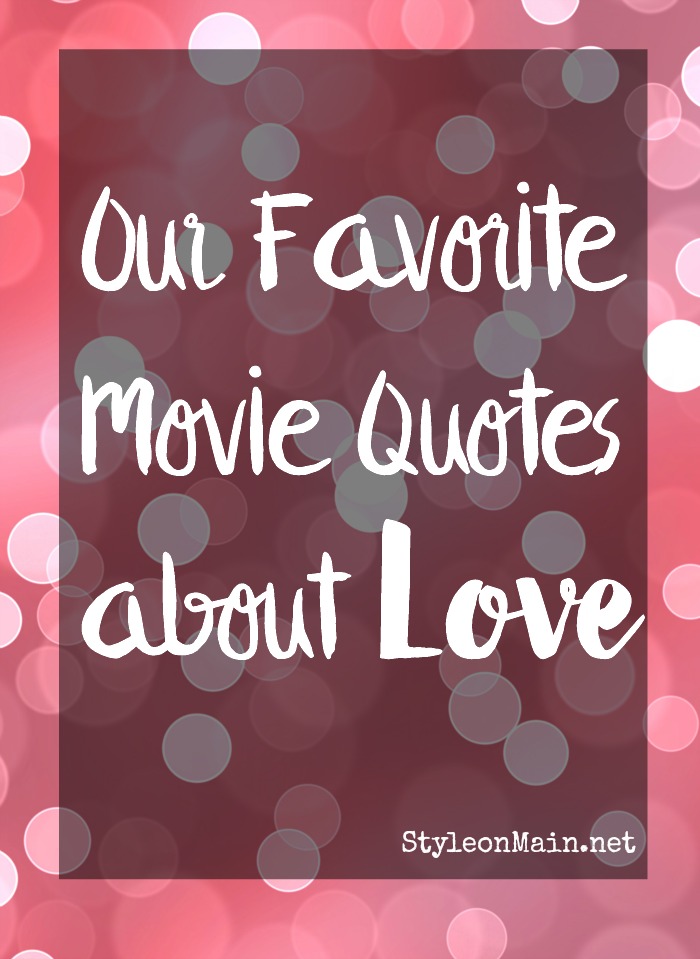 These are some of my favorite love quotes from movies.  They're great for Valentine's Day, or year round.  Check out our favorite romantic movie quotes, too.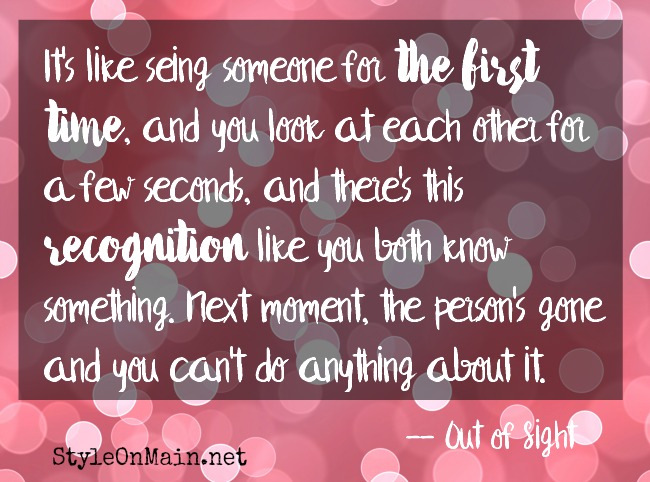 Out of Sight isn't exactly the most romantic movie ever, but it's not bad.  The first time I watched it was when I was sick on a cruise, and it's become almost a tradition to watch when I'm sick.  And really, who's never felt this way?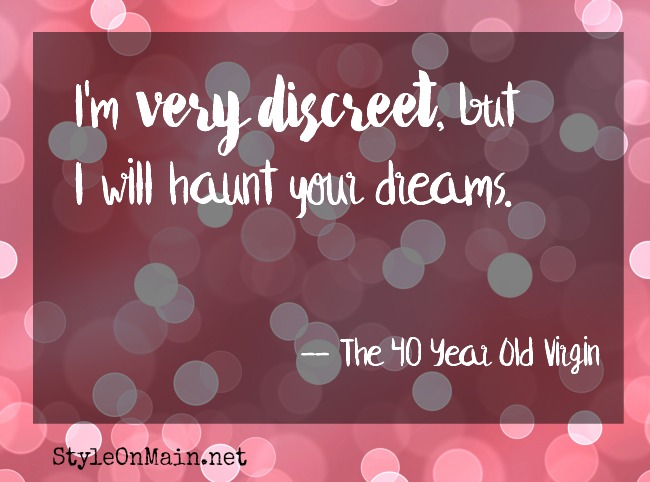 It may have taken 40-ish years, but by golly, he found the love of his life, didn't he?  And I just adore this thought.  We always have that one person that we can never get rid of, even if they're only in our thoughts now.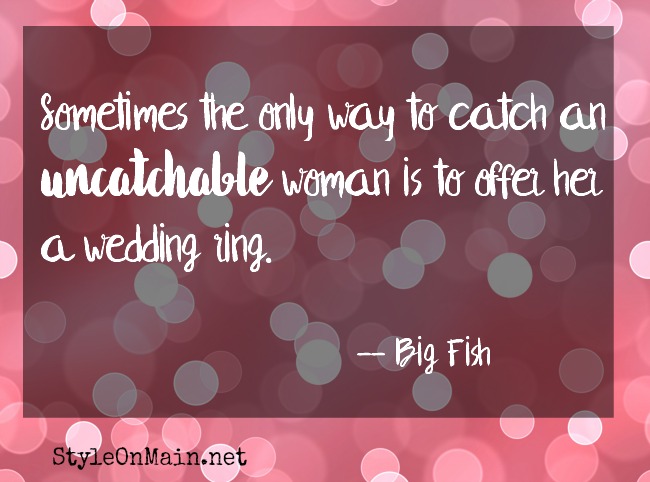 Oh, Big Fish.  Such a heartwrenching story of a life.  There's so much that's so profound in the movie.  This is one of my absolute favorite quotes about love, because it's so true.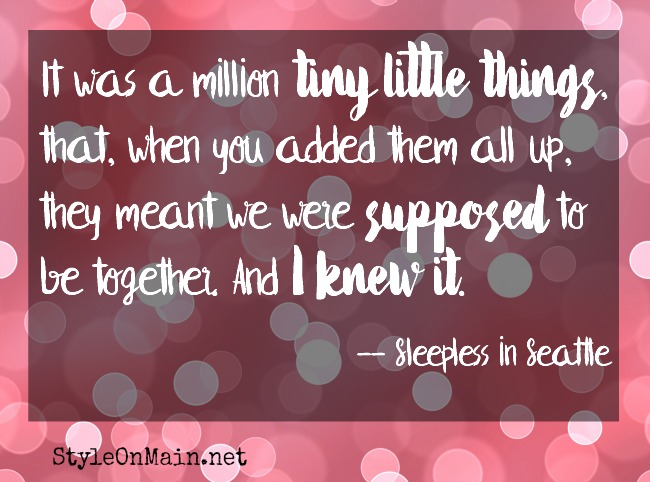 Who doesn't love Sleepless in Seattle? It's one of the great rom-coms of our time full of great quotes about love. If you think about it, it's kind of like the precursor to online dating.  Hmmm…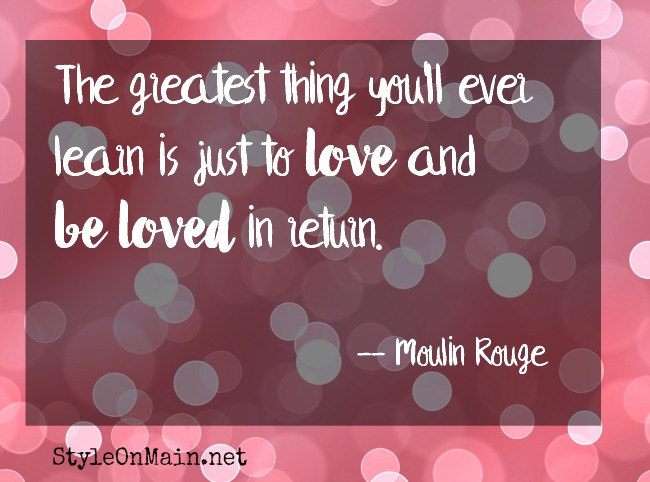 I think everyone needs to hear this, and be reminded of it, every once in a while.  Friendship love, romantic love, familial love…it's all the same.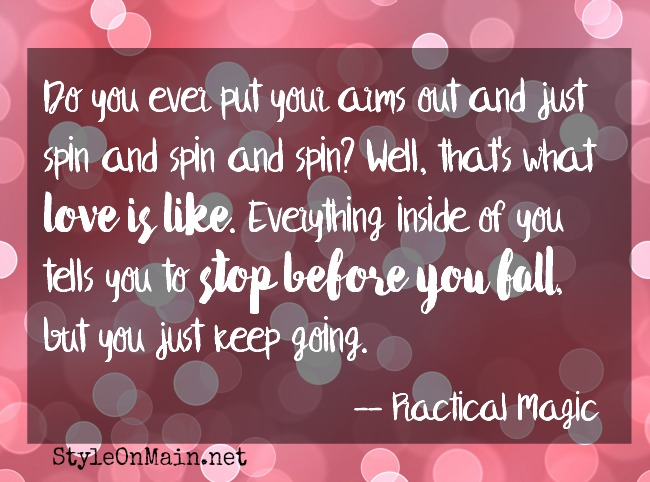 Ahhh…that amazing falling feeling.  Where you're all a bundle of jittery nerves that just can't and won't stop.  Not that you want it to, of course.  Who doesn't love that feeling?
What are some of your favorite movie quotes about love?
For more Valentine's Day entertainment ideas, visit a few of my favorite bloggers:
The Best Dystopian Love Stories to Curl Up With by In Our Spare Time
4 Fun Texting Games for Couples on the Go by Philzendia
Valentine's Day Scavenger Hunt Printable for Kids by Food Fun Family
The Perfect Romantic Playlist for your Valentine Getaway by Jennifer Sikora
20 Favorite Clean Romance Books I've Reviewed by Day by Day in Our World
Awesome Romantic Movies on Netflix by Mom on the Side
Valentine's Day Movies on Netflix for Families by Our Family World
Paranormal Love Stories that aren't Totally Cheesy by Pretty Opionated
Printable Valentine's Day Word Search by MommaDJane
7 Movies That Will Give You All The Feels on Valentine's Day by My Teen Guide
Valentine Books for Kids by Optimistic Mommy
Valentine's Day Nonfiction by SMS Nonfiction Book Reviews
25 Valentine's Day Movies for Family Movie Night by Stuffed Suitcase
8 Free Printable Valentine's Day Games by Gaggle of Gamers
Anti-Love Stories by The Guavalicious Life
10 Sweet Valentine's Day Books for Preschoolers by Views from the Ville