It's that time again – spring!  It's also the kickoff of festival season, and the Boho trends are still riding SO HIGH. What better way to take advantage of all of these than with a really fantastic Faux Flower Headband?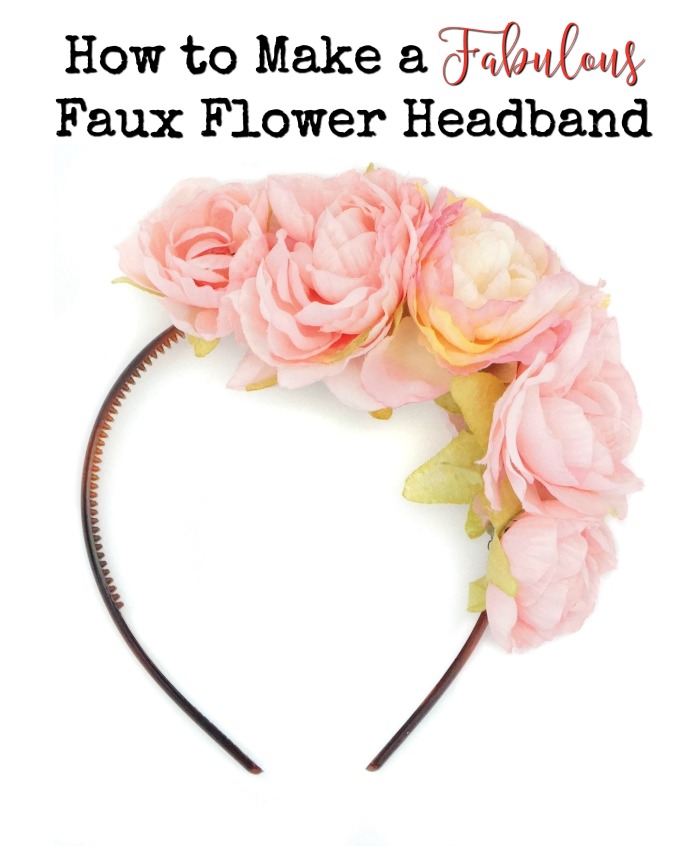 This is super easy to make, really affordable, and oh so quick. I think these Faux Flower Headbands would be great for a DIY wedding, too.
How to Make a Fabulous Faux Flower Headband
Links may be affiliate links.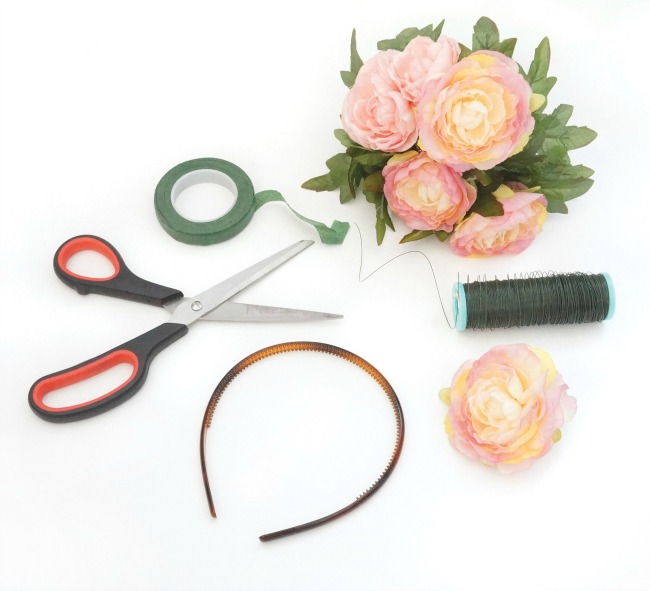 Supplies
Faux Flower Headband Directions
1. Clip the stems off of each faux flower and cut a 4- to 6-inch piece of florist wire for each one.
2. Begin creating a pliable wire stem for your first faux bloom by threading a 4- to 6-inch piece of florist wire through the center.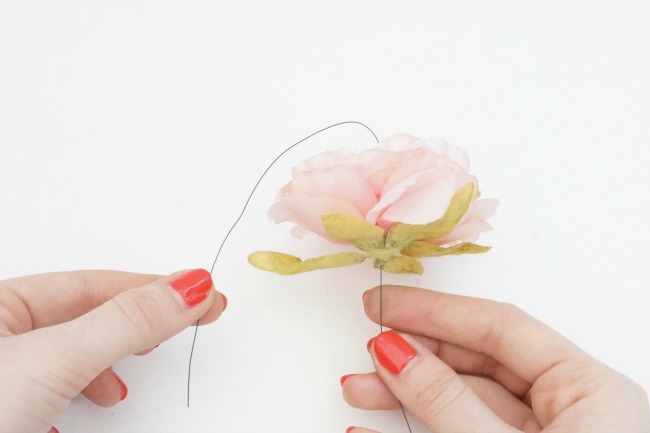 3. Fold the piece of florist wire in half, pulling the end toward the base of the bloom. Bring the two ends of the florist wire together.
5. Twist the two strands of florist wire tightly together, ultimately creating a wire stem for the bloom.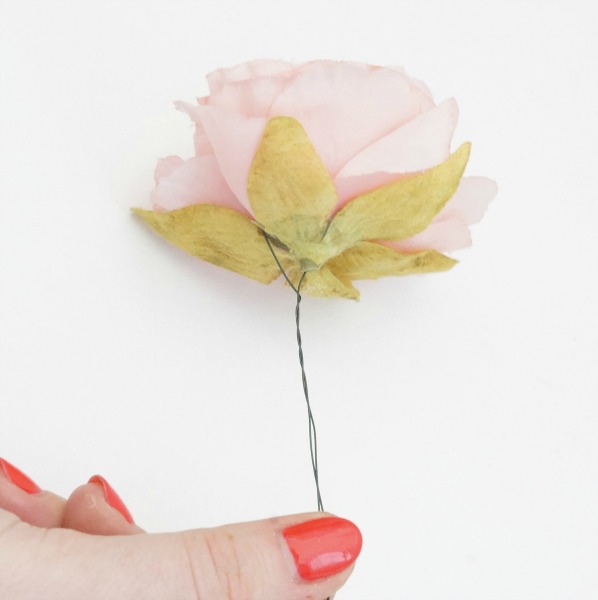 6. Repeat steps 2–5 for each flower until they are all on wire stems.
7. Place the base of the first flower against the top and center of the headband.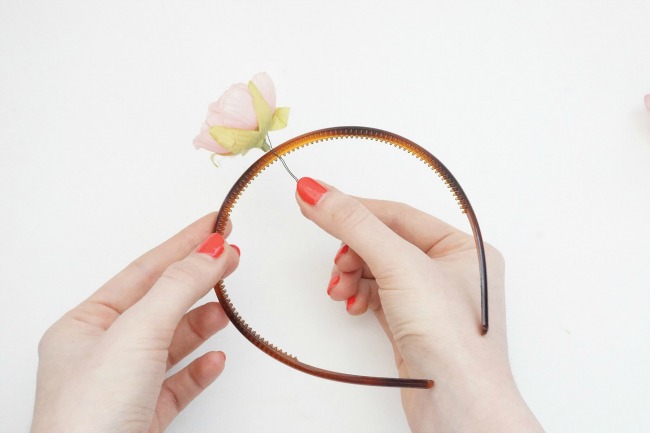 8. Begin securing the flower to your headpiece by twisting the wire stem around the headband from left to right.
9. Place a second flower next to the first and repeat step 8.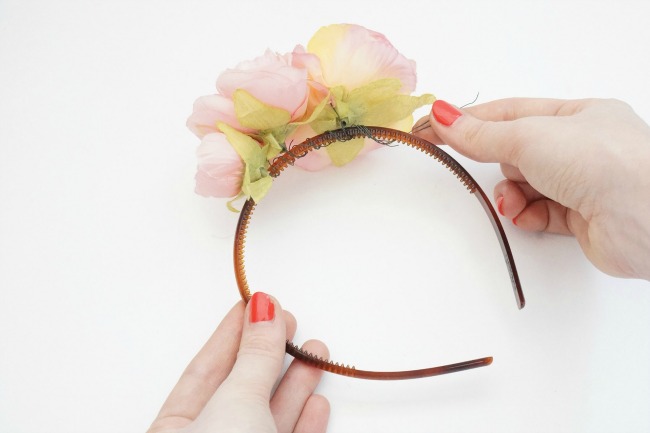 10. Continue placing each flower on the headband, securing it with the wire stem.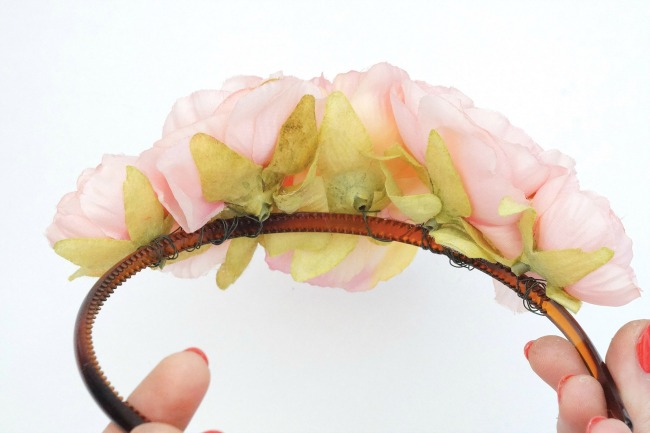 11. The inside of your headband should look like this once all of the flowers are attached.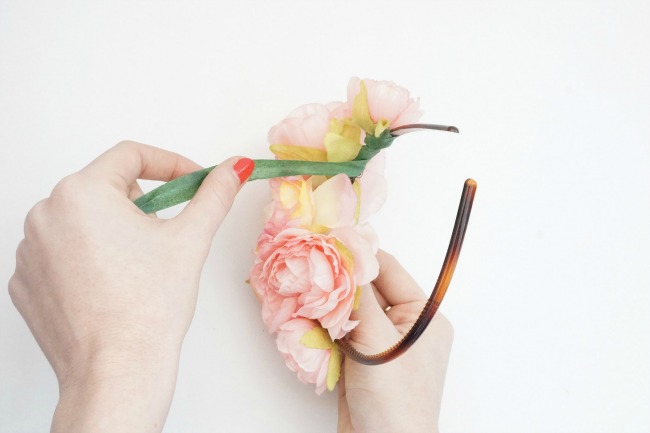 12. To conceal the messy florist wire and prevent it from pulling the hair, cover the base of the headband with florist tape by wrapping it around the section where the flowers have been placed.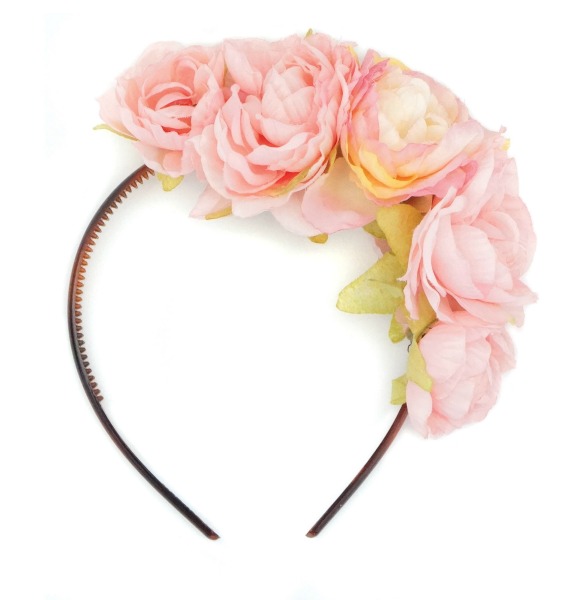 Now wasn't this faux flower headband easy to make? It's super cute, and doesn't make you look like a fool wearing it, either.
Project courtesy of Flower Crowns by Ulysses Press.