Pinup style is classic and timeless. It also seems to be having a renaissance the last couple of years. Get great pinup hair with this fabulous tutorial. The best part is, it's so simple and easy to do. Although, I will confess – you might need a friend to help you, if you're not great at braiding your own hair.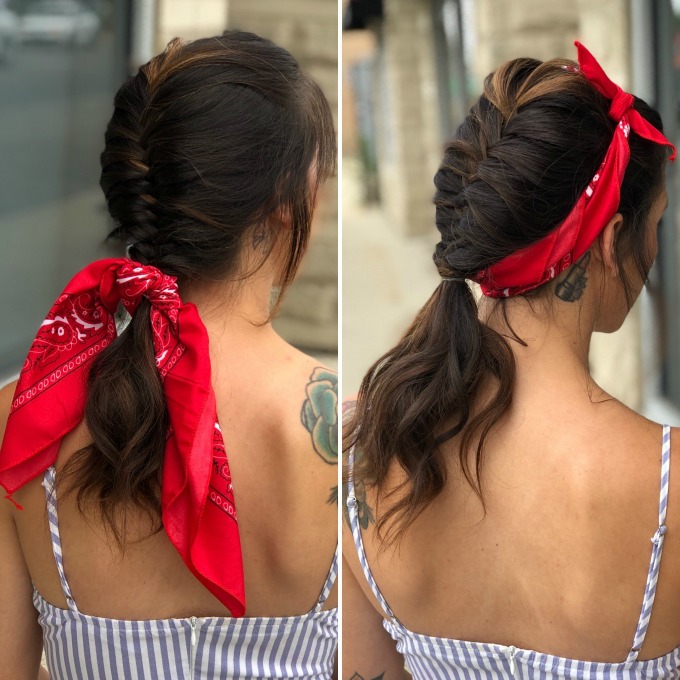 This is super cute for Labor Day, too. Plus, it has three styling options that can really change the look up.
All you need to get this look is flexible hold hairspray, a curling iron, and a cute bandana. This is a great look for heading out to a BBQ, a car show, or transitioning into fall!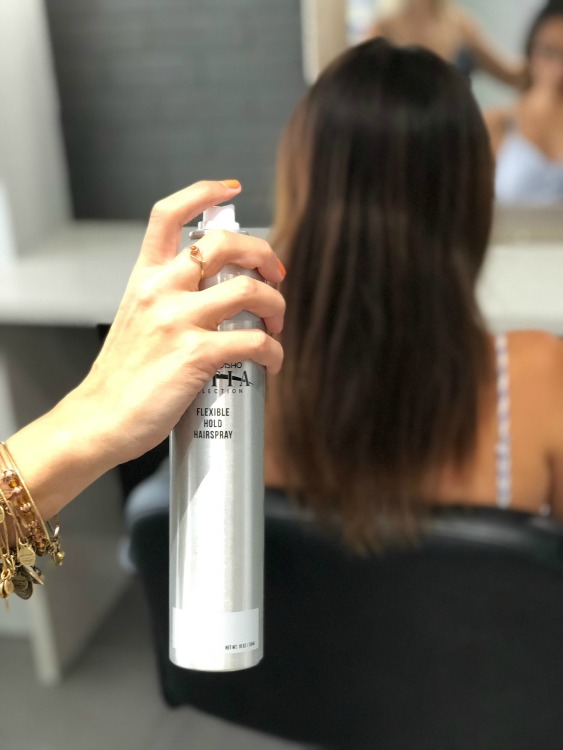 Prep the Hair
Start with a little Flexible Hold Hairspray on dry hair. This will give your hair a workable hold while also protecting it against heat. This style is great for second-day hair, too.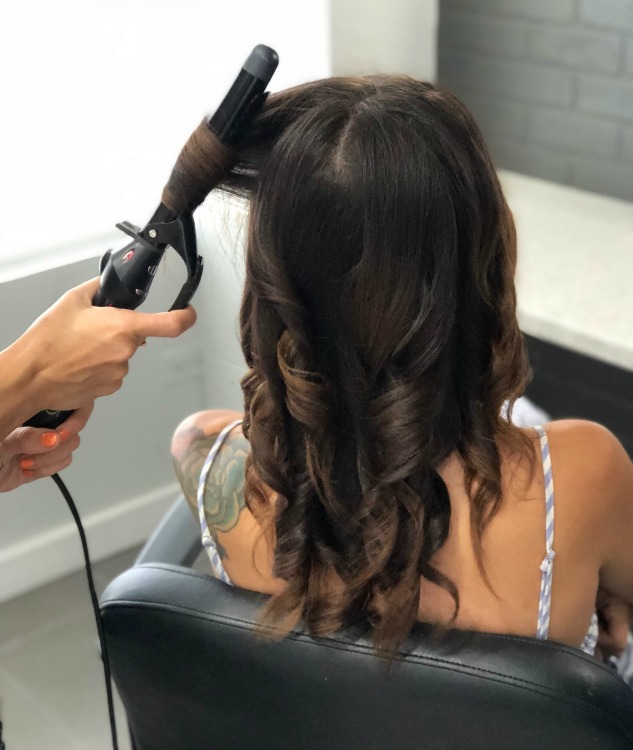 Curl it
Loosely curl your hair with a large barrel curling iron. This will give the hair some extra volume and texture. Using your fingers or a wide tooth comb, rake through the curls and shake them out. This breaks your curls up and make them more piecy.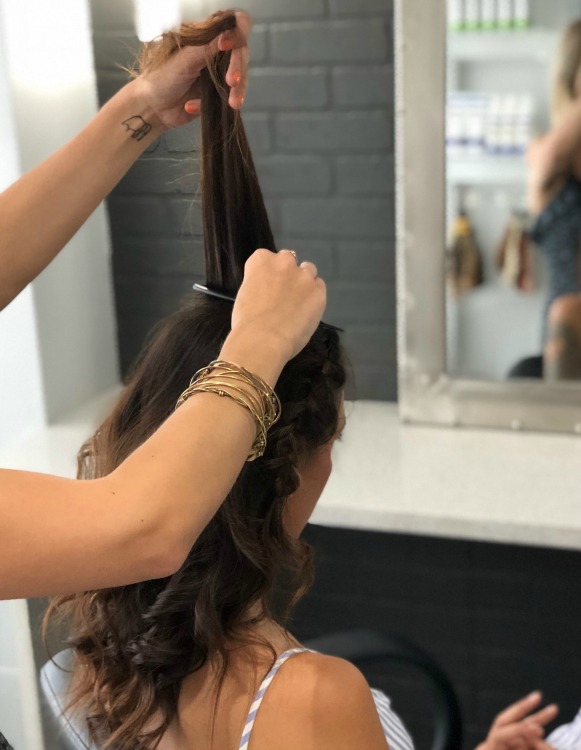 Tease It
For even more volume, tease the hair on the crown with a rat tail comb. This gives a nice lift, too, and totally helps the pinup look.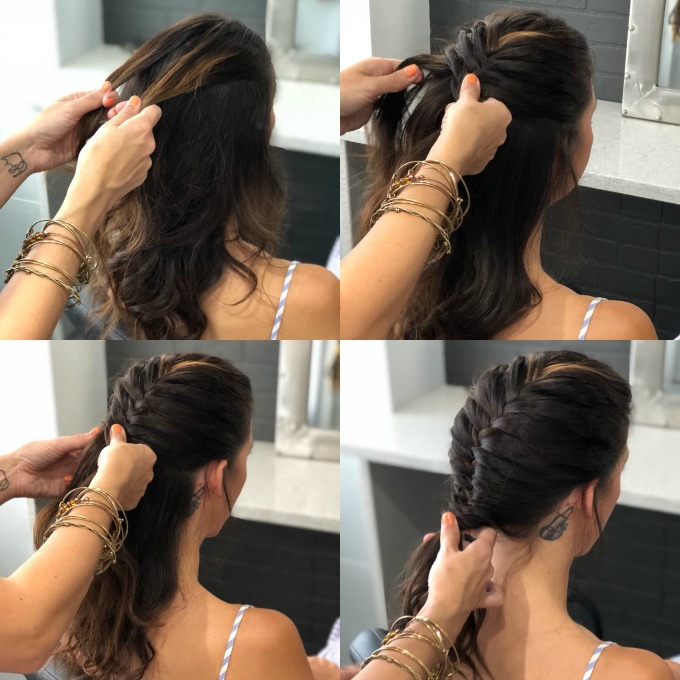 Braid It
Starting with two small pieces of hair on the crown, begin to create a fishtail braid. Remember to keep the pieces small, and gather one piece from each side of the head crossing them over one another and making your way down to the nape of the neck. Hold in place with rubber band.
Pull Out Some Pieces
Use the end of a rat tail comb, pull some small, face-framing pieces out of the braid.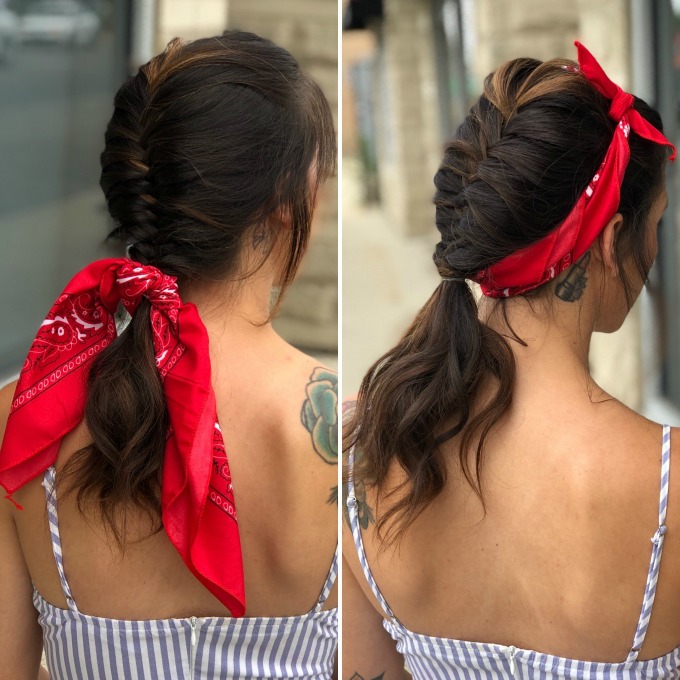 Accessorize
You can accessorize this braided low pony with a great red bandana (or bandana of your choice) in two different ways.
Option 1 – Tie it on the bottom of the fishtail, above the pony.
Option 2 – Tie it into a headband
Option 3 – Forget the bandana and just leave your hair as is.
Isn't this cute? It looks totally grown up and sophisticated, but would be cute for kids, too.