Craving a tropical delight without compromising your low-carb lifestyle? We've got you covered.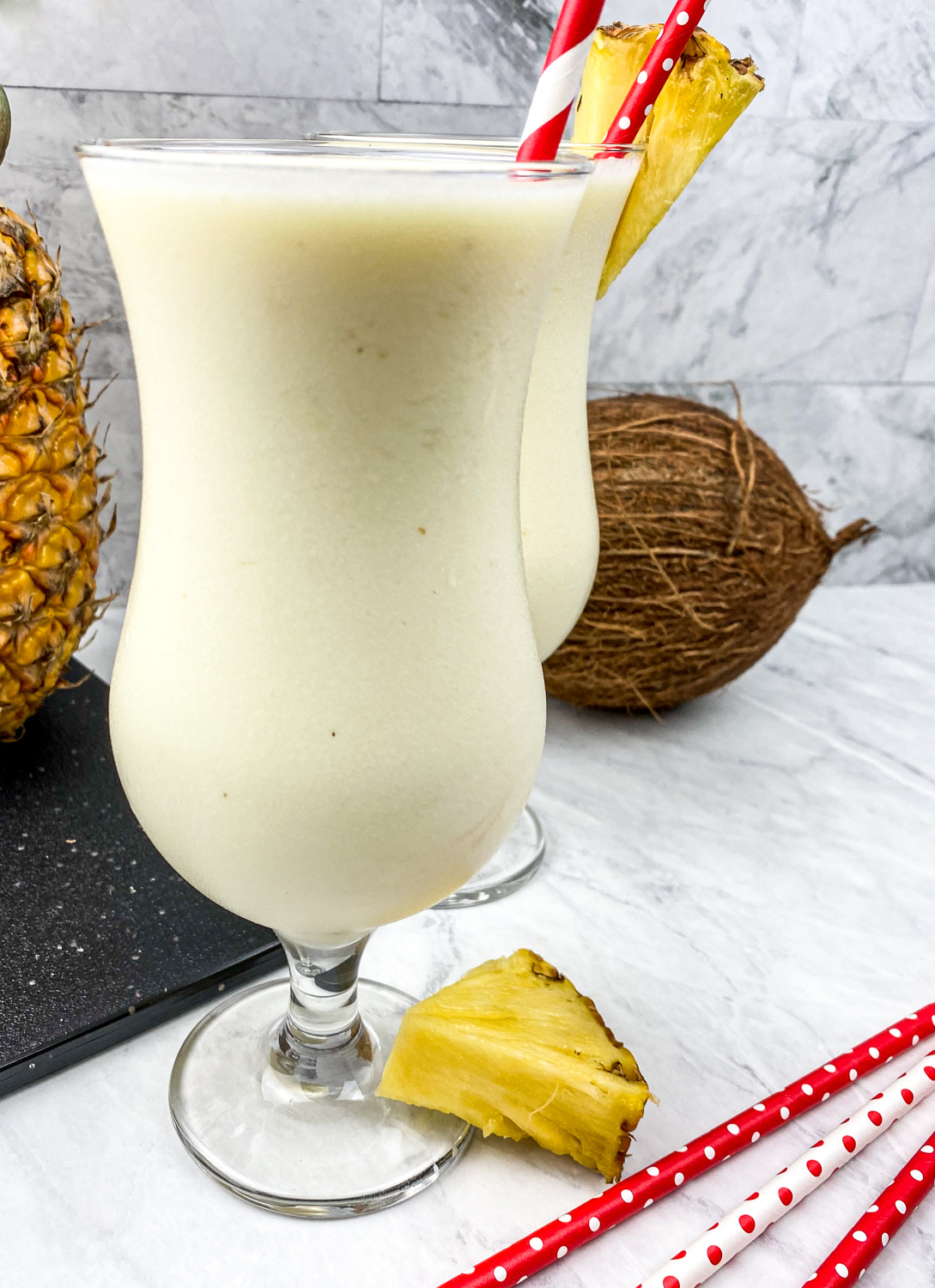 Learn how to whip up a Keto-Friendly Frozen Piña Colada that's all about the taste and almost none of the carbs.
Links may be commissioned.
There's a couple secrets to this low carb Pina Colada cocktail. Most pina coladas call for Cream of Coconut, which is delicious but sugar and fat laden. This keto friendly version uses coconut cream, and more specifically, the thick layer of coconut cream found on the top of the can when you unsweetened coconut milk.
You can use fresh, frozen, or canned pineapple for this recipe. Of course, fresh pineapple that has been cut into chunks and frozen prior to blending has the best taste.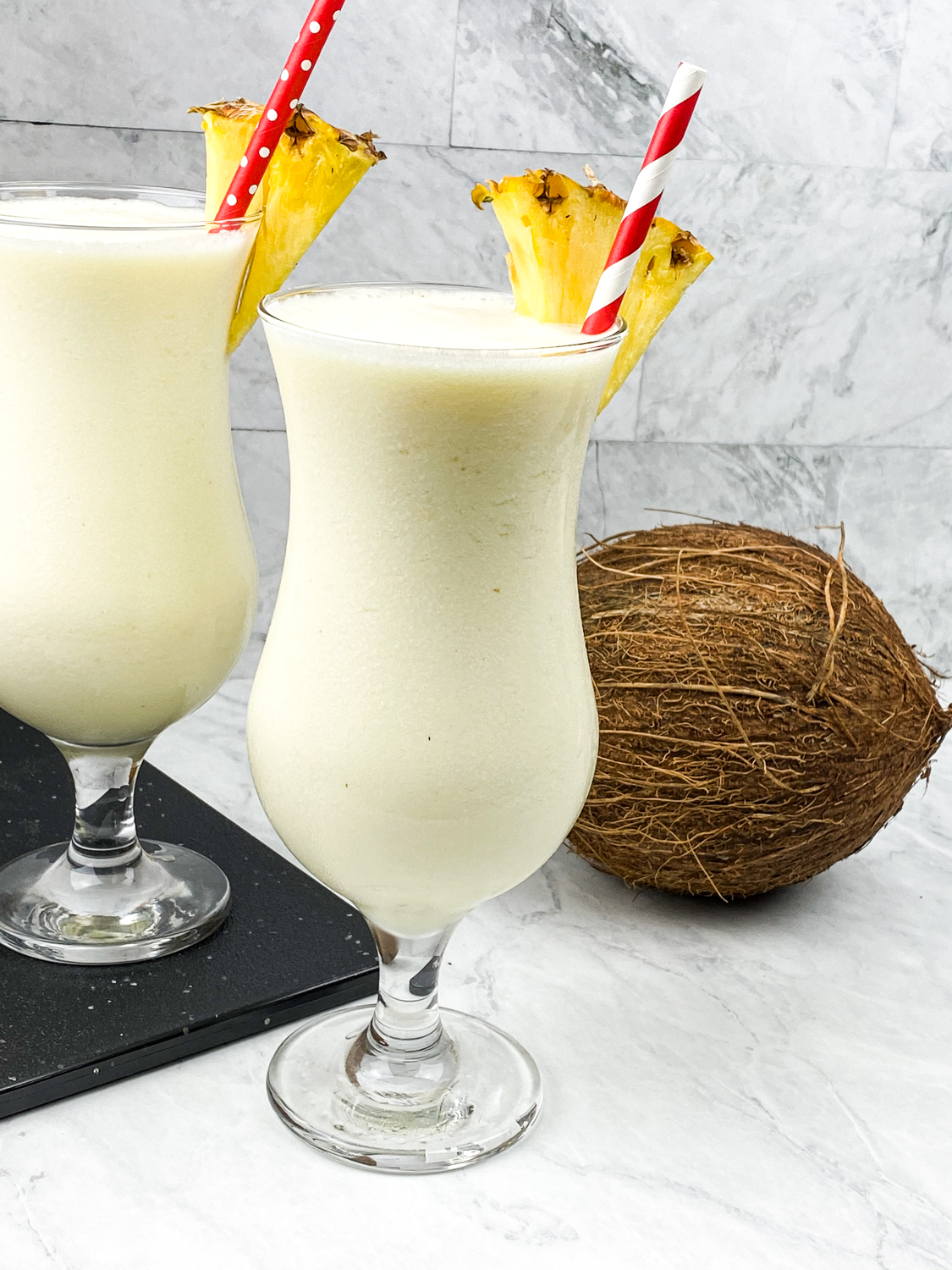 How to make a Low Carb Frozen Pina Colada
This recipe makes two cocktails.
Ingredients:
2 cups frozen pineapple chunks
8 oz. pineapple juice
1/3 cup coconut cream (from unsweetened coconut milk)
4 oz. light rum
6-8 ice cubes
Homemade Keto friendly simple syrup. (Directions below)
Directions
1. Keto Simple Syrup:
Mix your favorite powdered monkfruit sweetener and water in a small skillet. Use a ratio of about 2 parts water to 1 part sweetener. So, you'd use 1/2 cup of water and 1/4 cup of sweetener.
Stir until the sweetener completely dissolves, about 3-4 minutes.
Remove from heat and let it cool.
2. Blend and Enjoy:
Grab your blender and let's get blending.
Toss in 2 cups frozen pineapple chunks, 8 oz. pineapple juice, 1/3 cup coconut cream, 4 oz. light rum, and about 1/4 cup of the homemade simple syrup.
Blend until silky smooth.
3. Chill with Ice:
Slowly add 6-8 ice cubes to the mix, one at a time.
Keep blending until you hit that perfect frosty consistency – the one that screams "beach vibes!"
4. Sweeten to Taste:
Pause, taste, and adjust.
Craving more sweetness? Add extra homemade simple syrup and blend for another 30 seconds.
5. Serve Like a Pro:
Pour your masterpiece into glasses.
Add pizzazz with a fresh pineapple slice – because you're fancy like that.
Lift your glass and cheers to guilt-free sipping!
Mocktail variation
Have kids, designated drivers, or just friends that are abstaining from alcohol? We've got ya covered. The keto friendly pina coladas can easily be made into a mocktail. Simply leave the rum out, and add an ounce of coconut cream and 3 oz of pineapple juice before blending.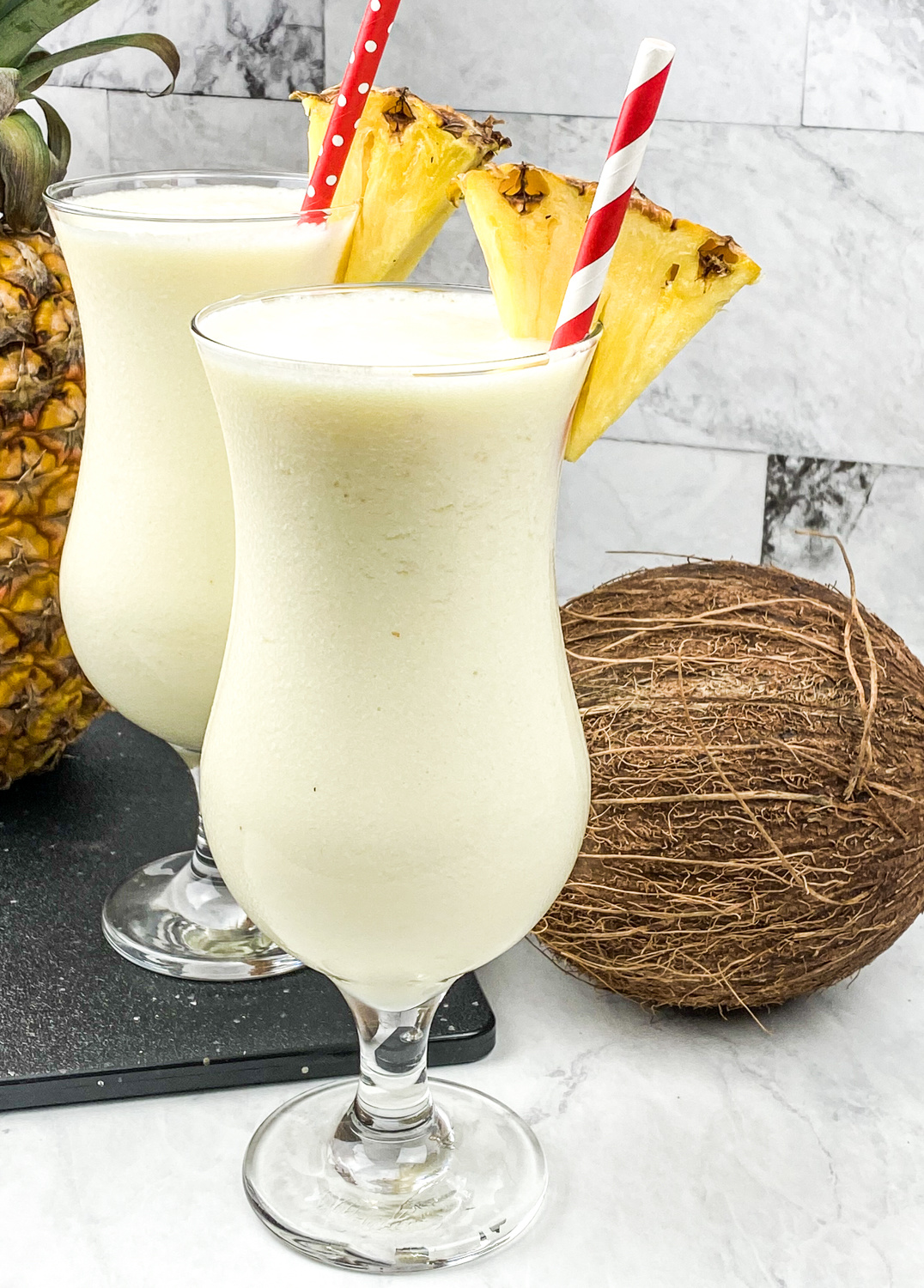 Additional tips and tricks for a Keto Friendly Pina Colada
Frozen Pineapple Prep: If you don't have frozen pineapple chunks on hand, you can easily freeze fresh pineapple chunks by spreading them on a baking sheet and freezing until solid. Once frozen, transfer them to a freezer-safe bag or container.
Coconut Cream Selection: When selecting coconut cream, be sure to choose a brand that doesn't contain added sugars or fillers. You want the real deal for that creamy, tropical flavor. Or get canned unsweetened coconut milk, and scrape the coconut cream off the top of the can when you open it.
Rum Variations: If you're not a fan of rum or prefer a non-alcoholic version, feel free to skip the rum altogether or replace it with a sugar-free flavored syrup for an extra twist.
Simple Syrup Adjustments: The sweetness level can vary based on personal preferences and the brand of sweetener used. Adjust the amount of simple syrup to suit your taste. Monkfruit sweetener is a great keto-friendly option, but you can also explore other sugar substitutes like erythritol or stevia.
Blender Power: A high-quality blender will ensure a silky-smooth consistency. If your blender struggles with blending ice and frozen fruits, consider blending the other ingredients first and then adding the ice cubes gradually.
Garnish Creativity: While fresh pineapple slices make a lovely garnish, you can also get creative with other keto-friendly toppings. How about a sprinkle of shredded coconut, a drizzle of sugar-free chocolate syrup, or a dash of cinnamon?
Serving Glass Fun: Serve your frozen Piña Coladas in chilled hurricane glasses for an extra refreshing touch. You can even rim the glasses with a mix of salt and a pinch of sweetener for that classic cocktail vibe.
Batch Prep for Parties: If you're hosting a keto-friendly gathering, you can easily multiply the recipe to make a larger batch. Just keep the proportions consistent and adjust the sweetness to taste.
Stay Hydrated: While enjoying your frozen treat, remember that alcohol can dehydrate you. Be sure to stay hydrated by drinking plenty of water alongside your low carb Piña Colada.
Enjoy Responsibly: Just because it's keto-friendly doesn't mean you should overindulge. These frozen treats still have calories, so be mindful of portion sizes.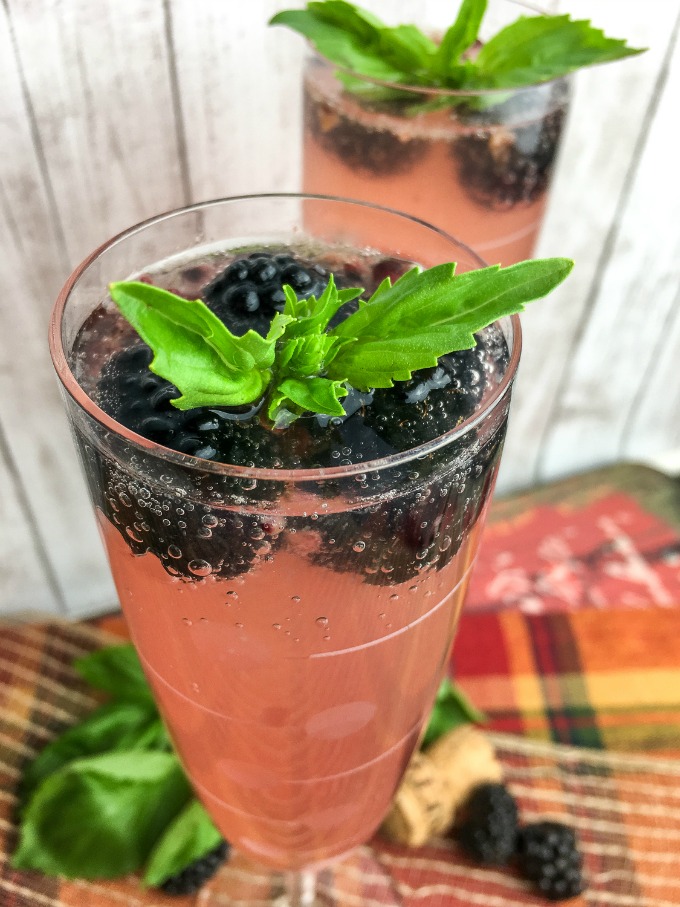 Other Keto Friendly and Low Carb Cocktails
Cranberry Lime Ranch Water – Basically, it's like a tequila spritzer, and oh so good!
Blackberry Basil Sparkler – Surprisingly, Prosecco is one of the most keto friendly alcohols out there. This is light and feels festive.
Boozy Cucumber Lime Agua Fresca – Perfect for warm weather, or any time, really.
Strawberry Rose Vodka Spritzer – It's like a boozy twist on a Passion Tea Lemonade.
Conclusion
There you have it, keto champs! Your ticket to a Keto-Friendly Frozen Piña Colada that's as simple to make as it is divine to taste. Dive into that tropical oasis while keeping your carbs in check. Cheers to a refreshingly guilt-free cocktail.