Are your feet in need of some TLC? Look no further! Treat yourself to a luxurious DIY Peppermint Foot Scrub that will leave your feet feeling soft, smooth, and rejuvenated.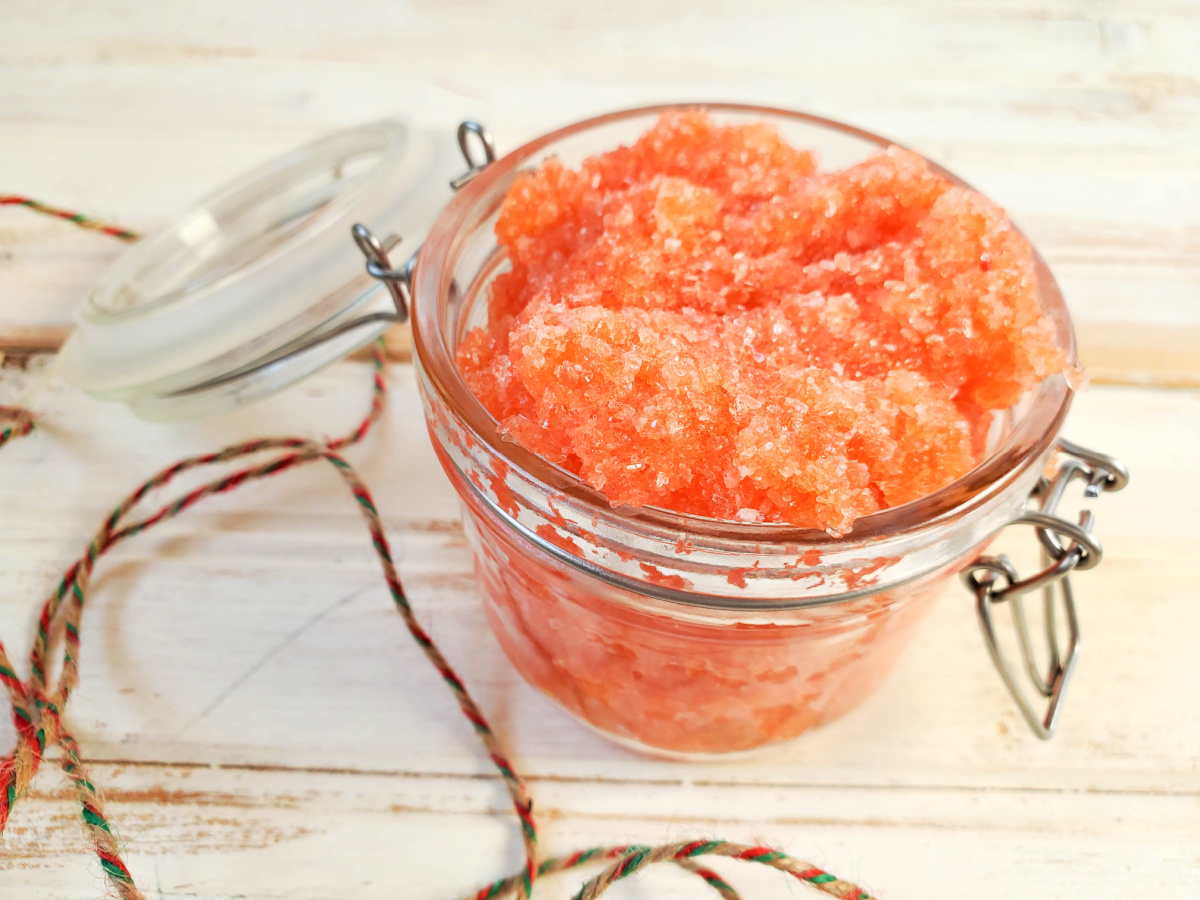 Made with simple yet effective ingredients, this scrub is a perfect addition to your self-care routine. Let's dive into how to create this delightful foot scrub in the comfort of your own home.
Links may be commissioned.
DIY Peppermint Foot Scrub Recipe
Making this foot scrub is so easy, you'll wonder why you've been paying for a scrub all this time. Even better, it uses items that you probably already have at home. It's a great first step of a DIY at home pedicure, too.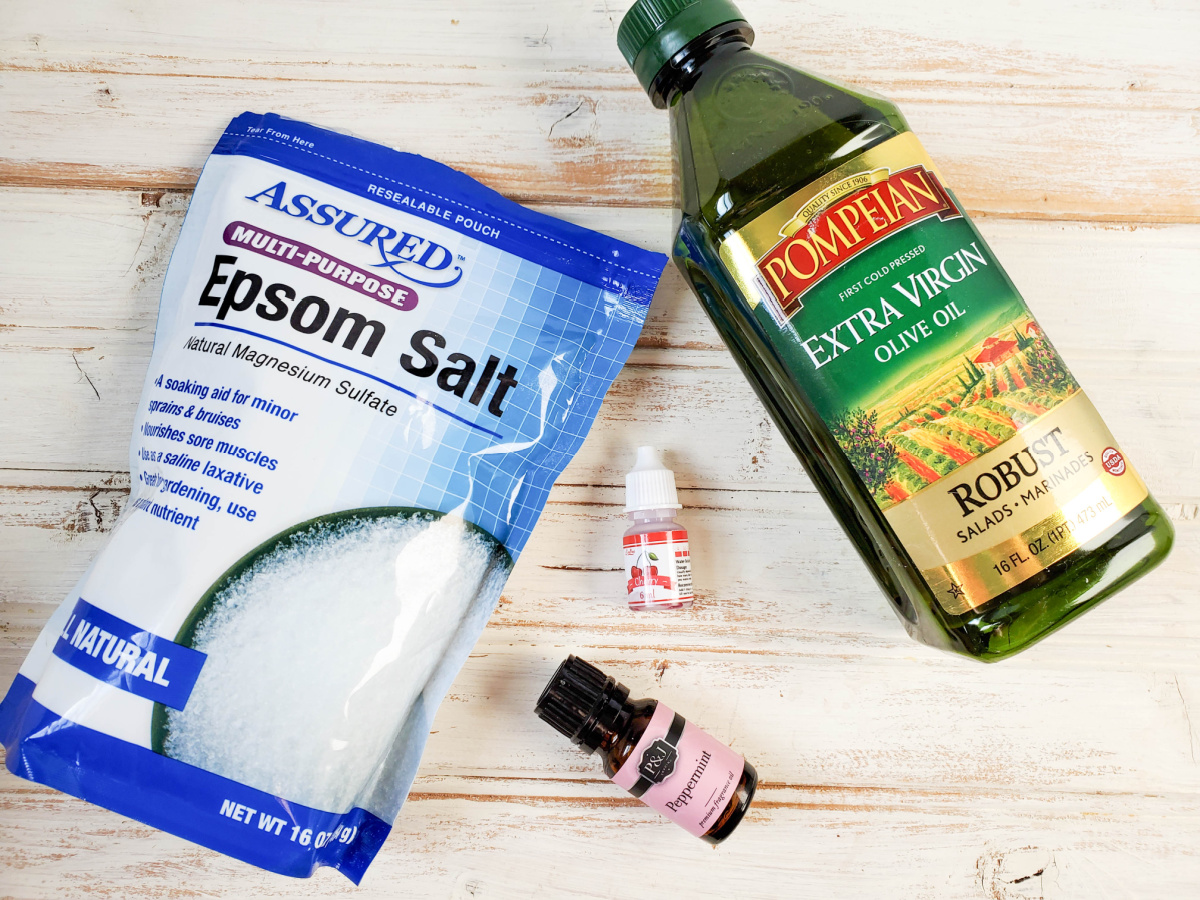 Ingredients You'll Need
Step-by-Step Instructions
Step 1: Gather Your Ingredients Before you begin, make sure you have all your ingredients ready. The Epsom salt will exfoliate your skin, the olive oil will moisturize and nourish, the Cherry soap colorant will add a touch of visual appeal, and the Peppermint essential oil will provide a refreshing scent and potential skin benefits.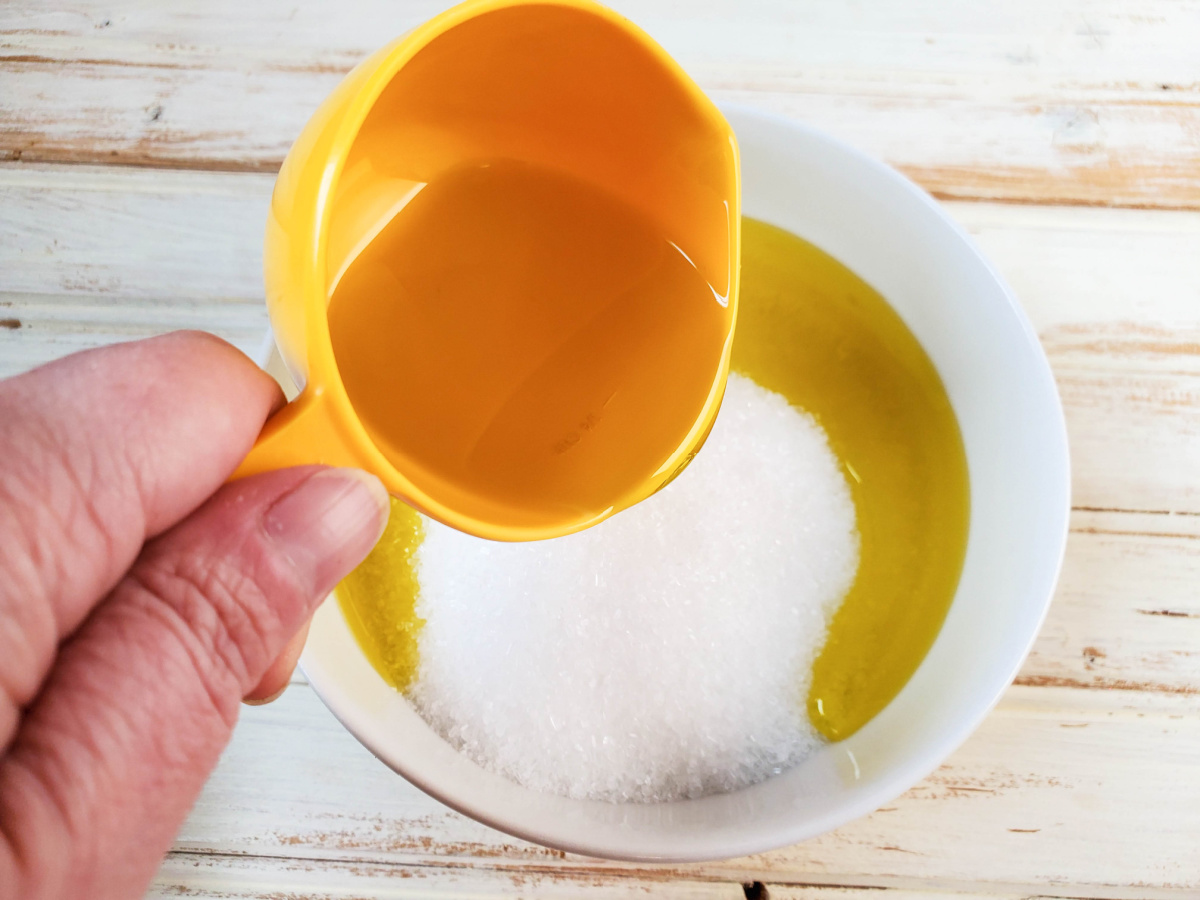 Step 2: Mix Epsom Salt and Olive Oil In a bowl, combine 1 cup of Epsom salt and 1⁄2 cup of olive oil. Mix these two ingredients well until they are thoroughly combined. The Epsom salt will help slough off dead skin cells, while the olive oil will provide deep hydration.
Step 3: Add Color and Fragrance Next, add 2 drops of Cherry soap colorant to the mixture. This will not only give your scrub an enticing hue but also make the experience more visually appealing. Follow up by incorporating 30 drops of Peppermint essential oil for a rejuvenating aroma that invigorates the senses.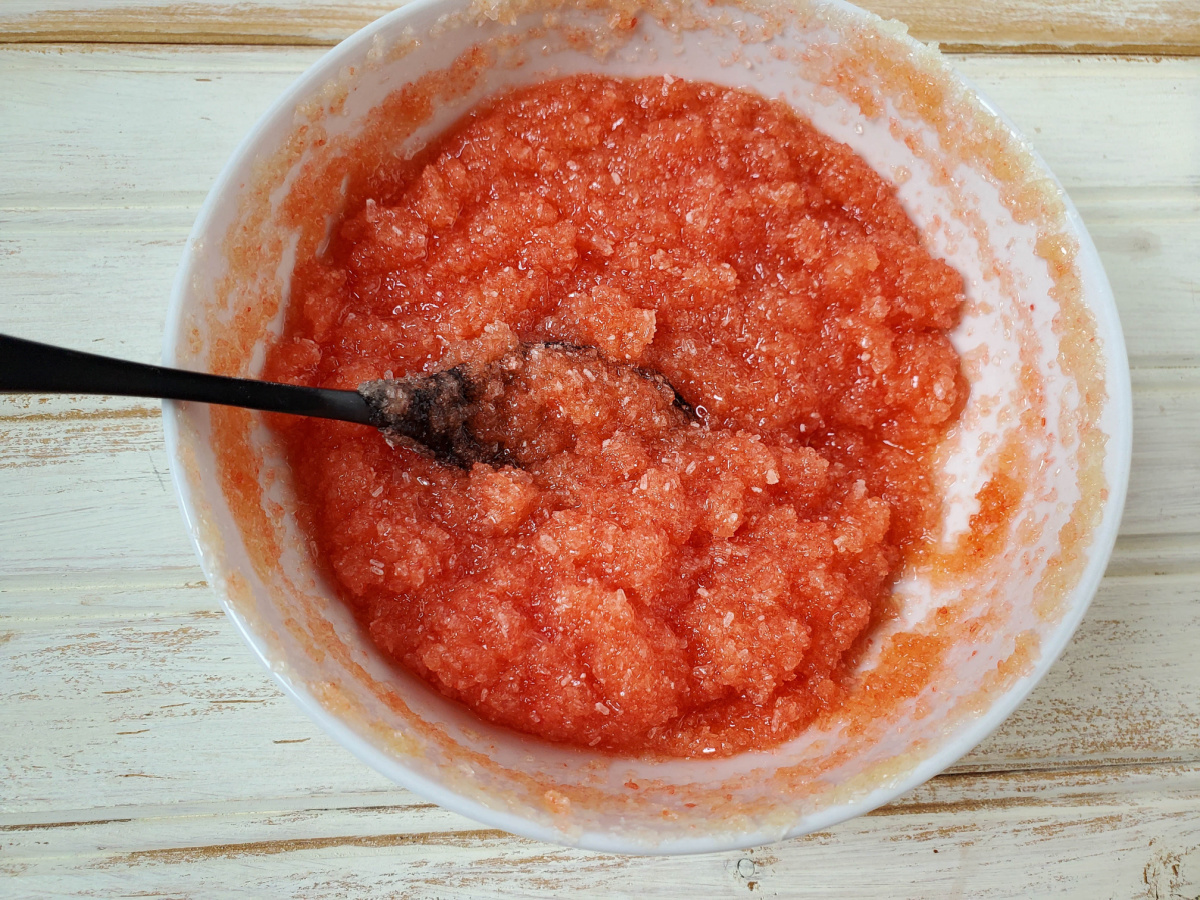 Step 4: Mix and Store Stir all the ingredients together until the color and scent are evenly distributed throughout the scrub. The vibrant color and refreshing scent will instantly elevate your mood. Transfer the finished foot scrub into an airtight container. Proper storage will help maintain the scrub's effectiveness.
Step 5: Application and Enjoyment To pamper your feet, apply a generous amount of the scrub to your dry feet. Gently massage it in circular motions, paying extra attention to areas that need exfoliation and hydration. The Epsom salt will help buff away rough patches, while the olive oil will leave your skin feeling silky smooth. Rinse off with warm water when you're done.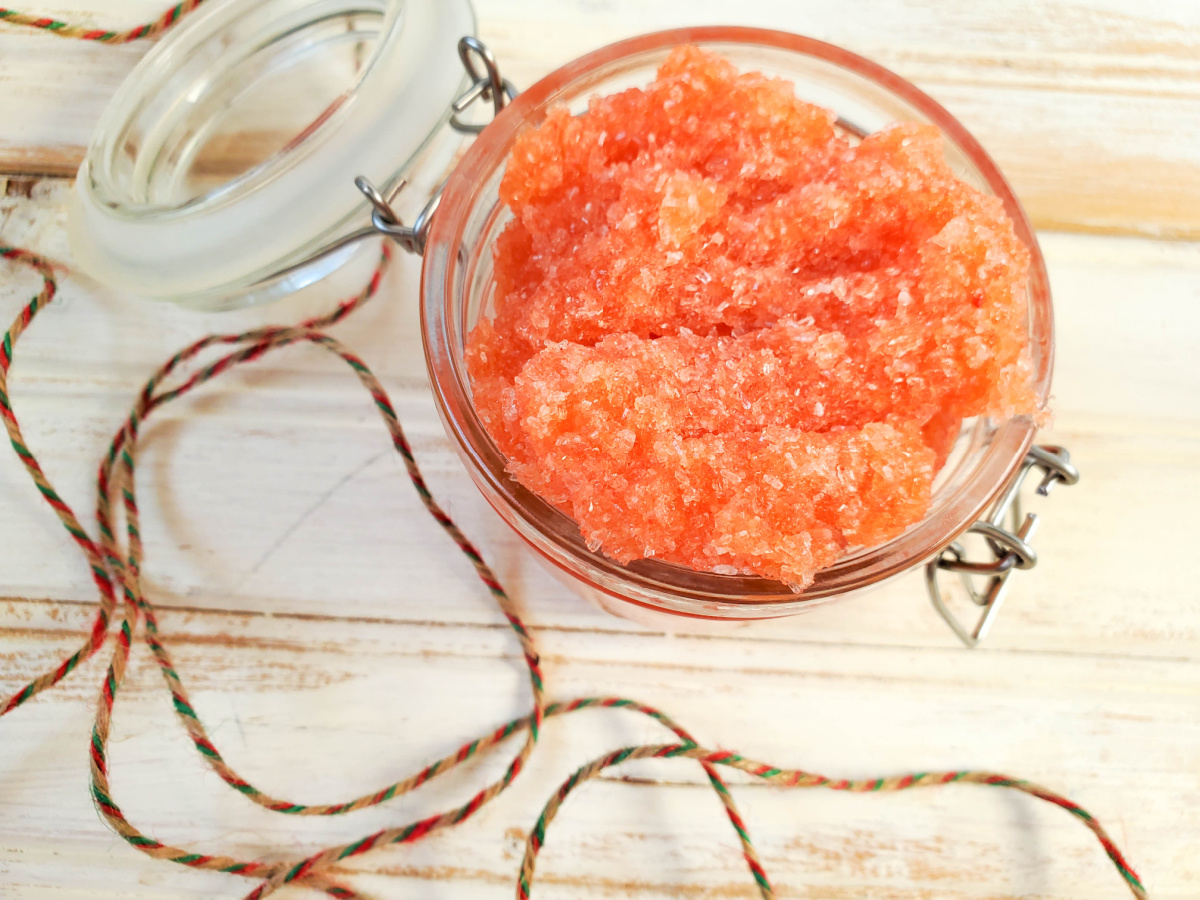 Step 6: Feel the Difference Experience the immediate benefits of your DIY Peppermint Foot Scrub. Your feet will feel rejuvenated, softer, and revitalized. The refreshing Peppermint scent will uplift your senses and provide a soothing sensation.
Step 7: Store and Use Responsibly Remember that this foot scrub is a natural creation, so it's best to use it within 3 months to ensure its potency and freshness. Additionally, perform a patch test before applying the scrub extensively to avoid any unwanted reactions, especially if you have sensitive skin or allergies.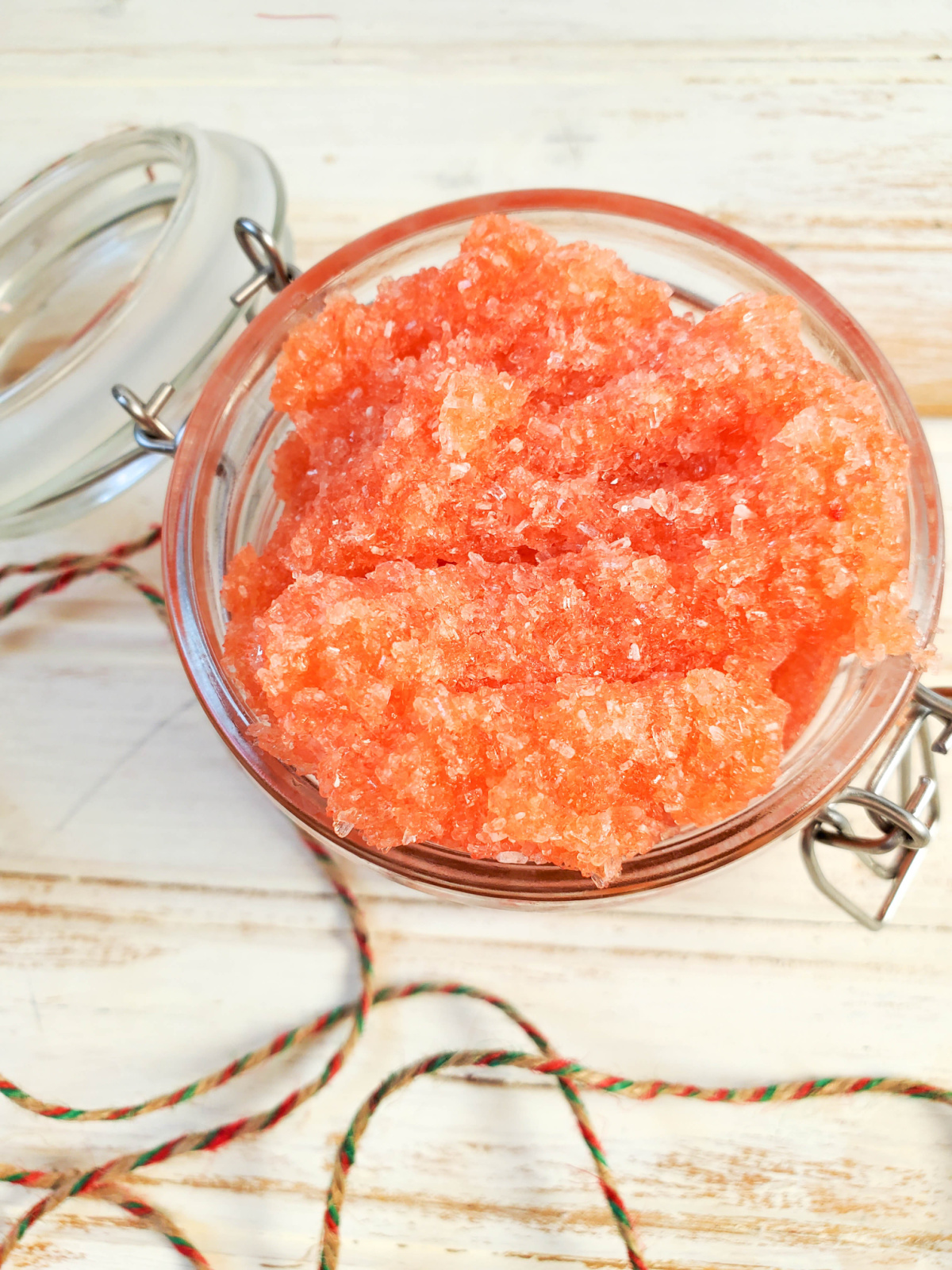 Follow this scrub with a luxurious body butter, and you have a really great spa experience in your own home.
Treat yourself to a spa-like experience without leaving your home with this invigorating Peppermint Foot Scrub. With just a few simple steps, you can achieve wonderfully soft and smooth feet. Enjoy the soothing benefits and give your feet the care they deserve.