Horchata is a traditional Mexican drink. It's rich and creamy and sweet. Made with rice, and some cinnamon, a good horchata is a real luxury.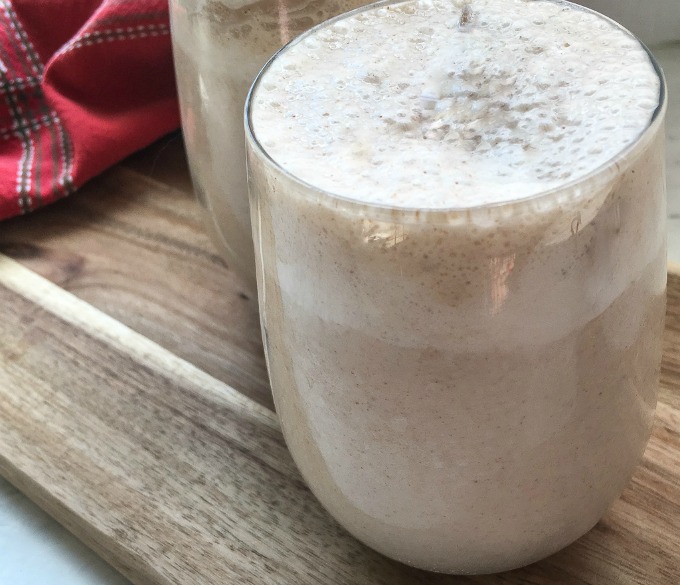 But, sometimes it's a bit much. We're making a healthier version. This version of horchata is still amazing, but oh so much better for you.
Some horchata recipes have so much sugar, that it's amazing. This one relies on dates and honey for the sweetness. rest assured, you won't miss the refined sugar in this version.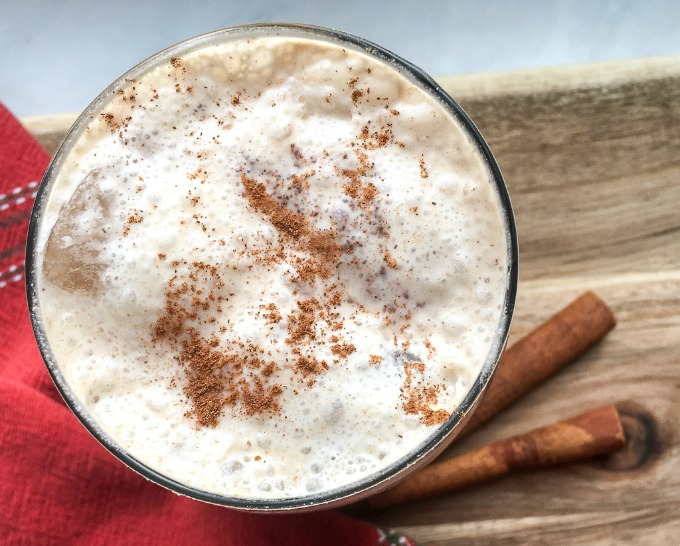 Healthier Horchata
Links may be commissioned. Thanks for shopping through them!
For this recipe, you're going to need a few things. You want a really good blender, like the Ninja. You also want organic cinnamon sticks, since you'll be eating them, and they're going to soak with your rice overnight. My mom has been a member of the Frontier co-op for 20+ years, and they have amazing products. You'll also need a fine mesh strainer, and some cheesecloth. You might want to consider organic rice, too.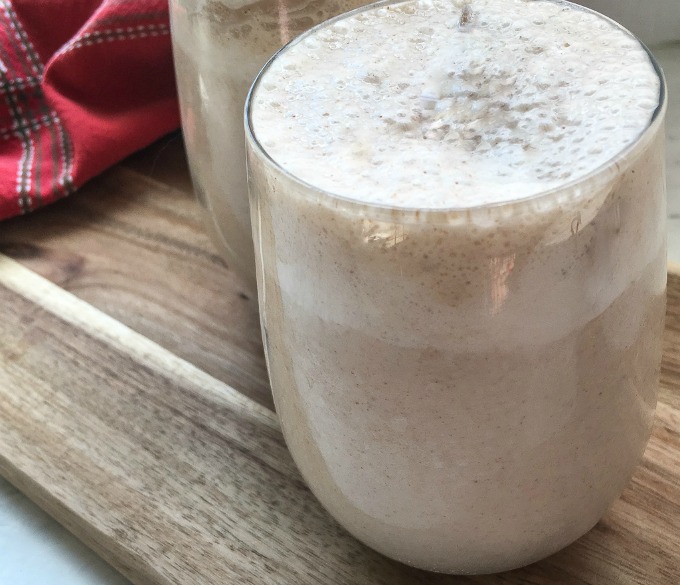 Yield: 48 oz
Healthier Horchata
Prep Time: 15 minutes

Additional Time: 8 hours

Total Time: 8 hours 15 minutes

This is a healthier version of the classic horchata. It's still oh so good.
Ingredients
1 c. long-grain white rice, rinsed and thoroughly drained
1 small organic cinnamon stick
6 c. water, divided
1 c. almond milk
1/3 c. Medjool dates, pitted
2-3 T. honey, preferably local
1 t. vanilla extract
½ c. raw almonds
Instructions
Add rice, organic cinnamon stick, and 4 cups of very warm water to a medium-sized bowl. Let soak overnight at room temperature, or until the rice softens and the cinnamon stick is soft enough to break into several smaller pieces.
Transfer the rice mixture to a high-powered blender and blend to combine. Add 2 cups cold water, almond milk, dates, 2 tablespoons honey, vanilla extract, and almonds. Blend until thoroughly combined and no large solids remain. Taste and add additional honey, if desired.
Strain contents of blender with a fine-weave mesh strainer lined with 1-2 layers of cheesecloth. When finished, discard remaining solids in the strainer and transfer the reserved liquid to a pitcher or other container.
Refrigerate until chilled, or serve immediately over ice with whole cinnamon sticks or a sprinkle of ground cinnamon, for garnish. Enjoy!
Notes
You'll also want cheesecloth for this recipe. This can be made in a larger quantity, too. You'll just need to batch process the rice mixture.
Nutrition Information:
Yield:
4
Serving Size:
12 oz
Amount Per Serving: Calories: 296Total Fat: 8gSaturated Fat: 1gTrans Fat: 0gUnsaturated Fat: 7gCholesterol: 0mgSodium: 19mgCarbohydrates: 56gFiber: 4gSugar: 41gProtein: 5g

Nutrition is provided as a courtesy. It may not be accurate, and is an estimate only.

How simple is that?!?! I always thought that making horchata was a long drawn out process, until I learned the truth. You could easily double or triple the recipe, too. You'll just need to run it through the blender in batches. And if you want to make this adult, add a shot of rum or whiskey. Soooo good!
This healthy version of horchata is perfect for Cinco de Mayo, or any time you want something a little bit sweet and treaty.