Cinco de Mayo is coming up, and the days are getting warmer. This boozy Cucumber Lime Agua Fresca isn't going to blow your diet, and it's keto frendly, too.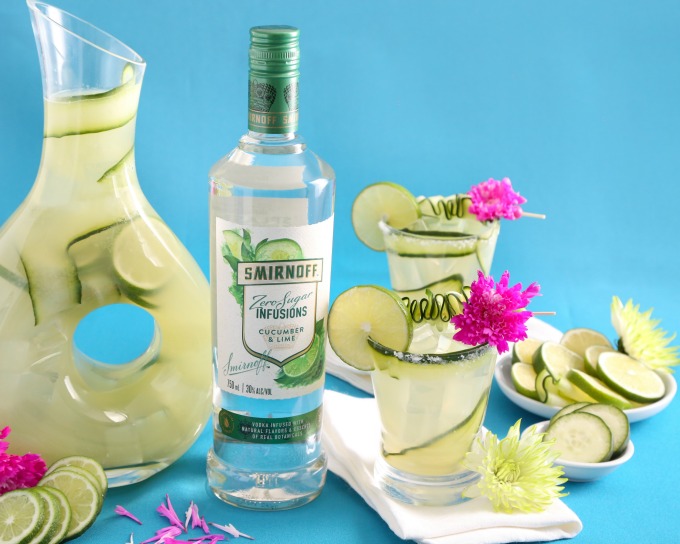 Now that we're staying home a whole lot more, we're more likely to celebrate life's big occasions, or have Patio Happy Hour, on our own patios. A great way to celebrate is a fabulous cocktail. This boozy Cucumber Lime Agua Fresca is the perfect refreshing drink for warm spring and summer days.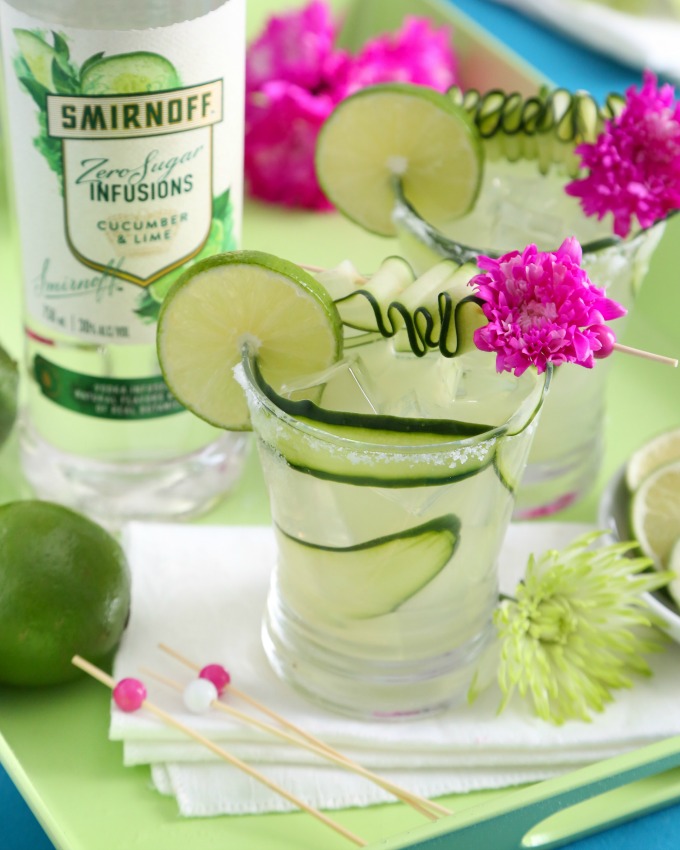 So often, cocktails have a lot of hidden sugars and empty calories. Smirnoff Zero Sugar Infusions has heard your cries for a better option. These flavored vodkas have no added sugars, artificial flavorings, or colors. And there's no carbs in these vodka infusions, so they're perfect for your keto or low carb lifestyle. Much like the Strawberry Rose Vodka Spritzer, this Cucumber Lime Agua Fresca is so easy to make. All you need is 4 easy to find ingredients that will keep for a while in your fridge.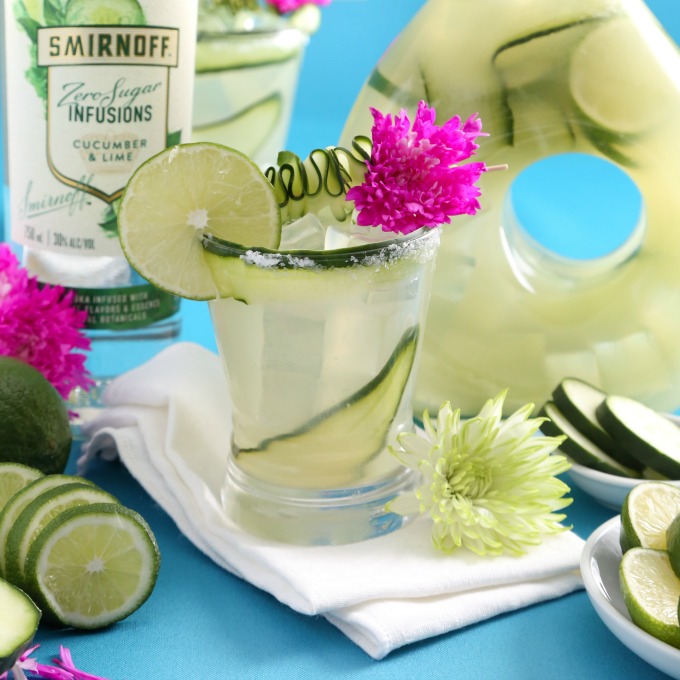 Yield: 1
Cucumber Lime Aqua Fresca Cocktail
Prep Time: 5 minutes

Cook Time: 2 minutes

Total Time: 7 minutes

Agua fresca is such a refreshing drink. Mix it up a little with this boozer Cucumber Lime version. It's low calorie, low carb, and Keto friendly, too.
Ingredients
Coarse sugar (optional)
2 oz. Smirnoff Cucumber-Lime Zero Sugar Infusions
1-2 cucumber ribbons
1 oz. cucumber puree
1 oz. fresh lime juice
1 oz. bottled mineral water
1 Lime wheel
Fresh mint sprig
Instructions
Sprinkle a layer of coarse sugar into a shallow plate or bowl. Rub a lime wedge around the rim of an old fashioned glass or a tall cocktail glass. Dip in coarse sugar and set aside.
Line the glass with cucumber ribbons and fill with ice.
In a cocktail stirring glass, combine the Smirnoff Cucumber-Lime Zero Sugar Infusion, cucumber puree, lime juice and mineral water. Stir to combine.
Pour over ice into the prepared glass. Garnish with cucumber ribbons, a lime wheel, and a mint sprig if you're feeling fancy!
Nutrition Information:
Yield:
1
Serving Size:
1
Amount Per Serving: Calories: 105Total Fat: 0gSaturated Fat: 0gTrans Fat: 0gUnsaturated Fat: 0gCholesterol: 0mgSodium: 0mgCarbohydrates: 2gNet Carbohydrates: 0.8gFiber: 1gSugar: 0gProtein: 0g

Nutrition is provided as a courtesy. It may not be accurate, and is an estimate only.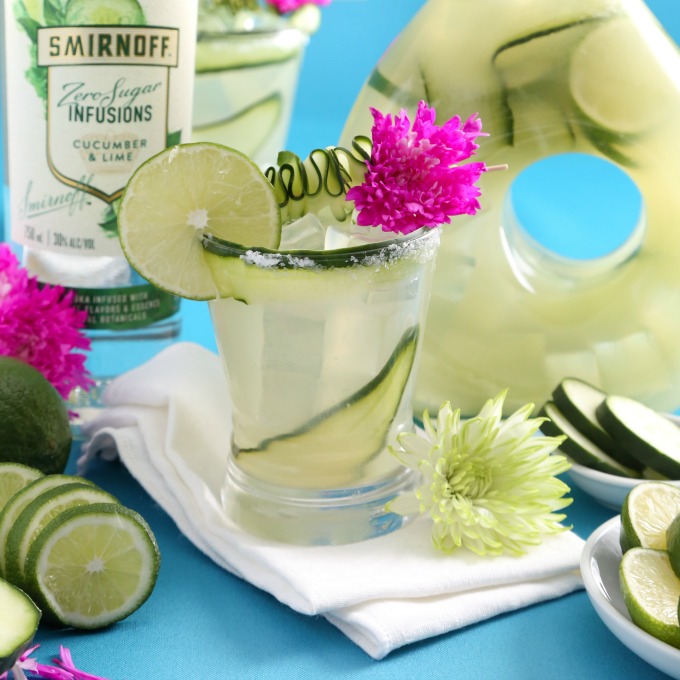 Isn't this cocktail recipe easy? This drink is so refreshing, and is perfect for summer. It'd be great for a summer wedding or a bridal shower, too. Be sure to check out our Keto Friendly Grapefruit Margarita or our Strawberry Rose Spritzer, too.
Love this Cucumber Lime Agua Fresca recipe? Don't forget to share it to save for later!