Let's be real – this whole parenting gig is a wild ride. It's all about those adorable moments, chaotic days, and a love that's off the charts.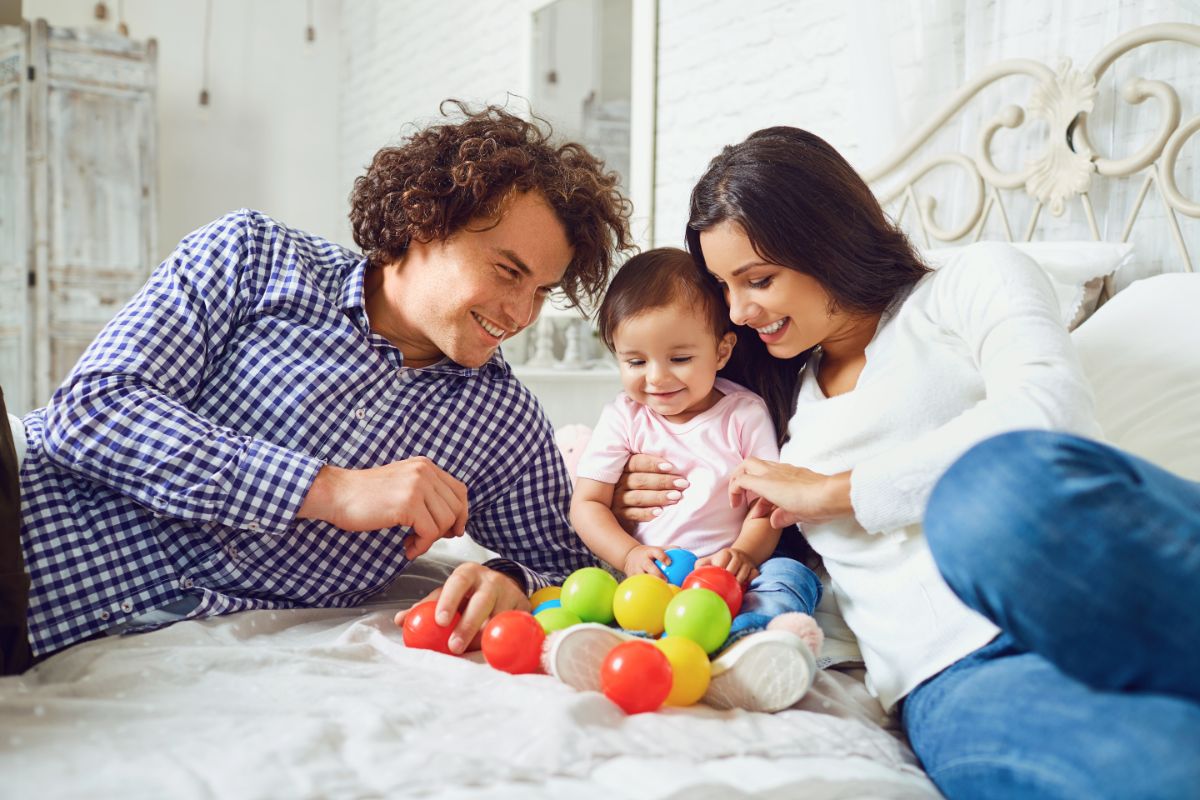 But here's the deal: being a parent today means adding a splash of modern pizzazz to the mix. We're not just changing diapers and singing lullabies; we're doing it with style. That's where the cool factor comes in.
Whether we're talking about gadgets that wouldn't look out of place in a sci-fi flick, eco-friendly gear that's Mother Earth-approved, or simply things that make the daily chaos a bit easier to handle – we've got a list of must-have items that scream, "Hey, we're not just parents; we're cool parents!"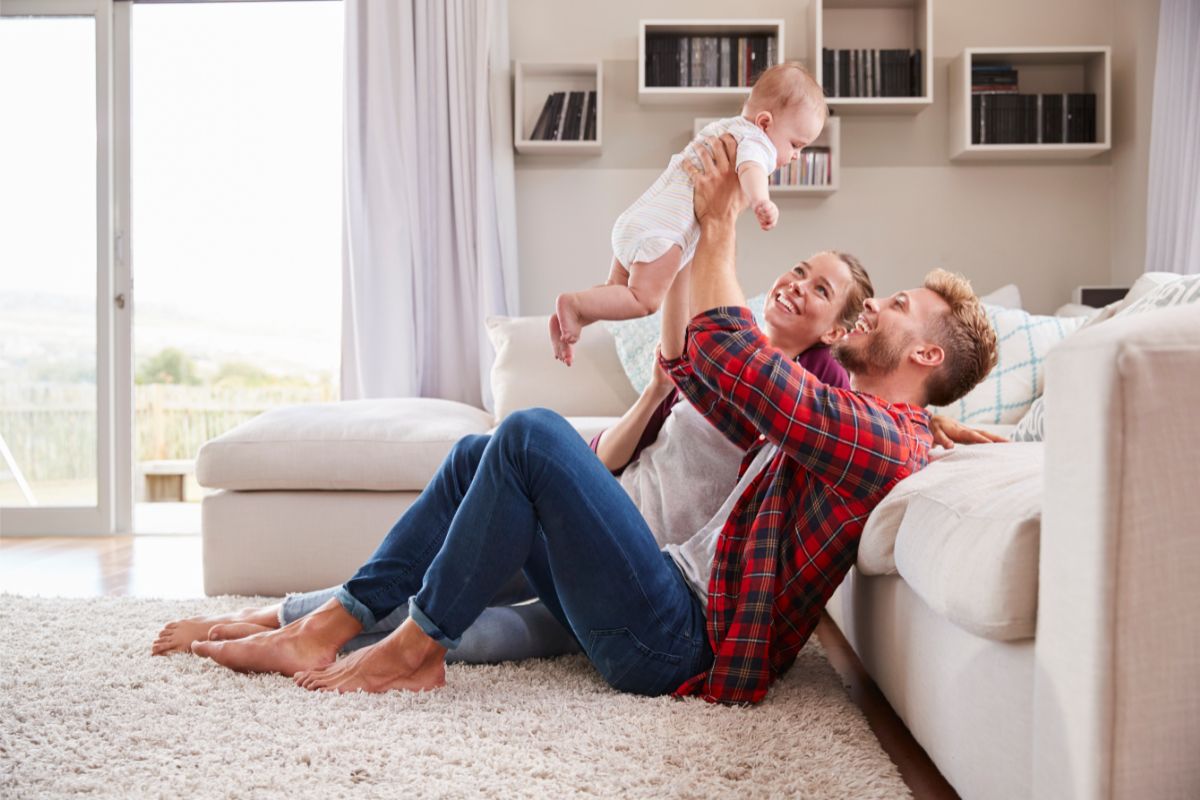 We're diving into the world of parenting essentials that are anything but basic. We're talking about items that make you raise an eyebrow and say, "Yep, gotta have that!" Whether you're a tech-savvy mama or a laid-back papa, these items are about to become your new favorites.
They're not just things; they're a peek into a mindset that's all about blending 21st-century smarts with that all-important parental TLC. So, if you're all about finding things that are both practical and Instagram-worthy, buckle up. Get ready to explore the gotta-have-em, can't-live-without-em items that'll show off your seriously cool and totally on-trend approach to this parenting gig.
Must Have Baby Items for the Cool Parent
Links may be commissioned. Editorial samples may have been provided.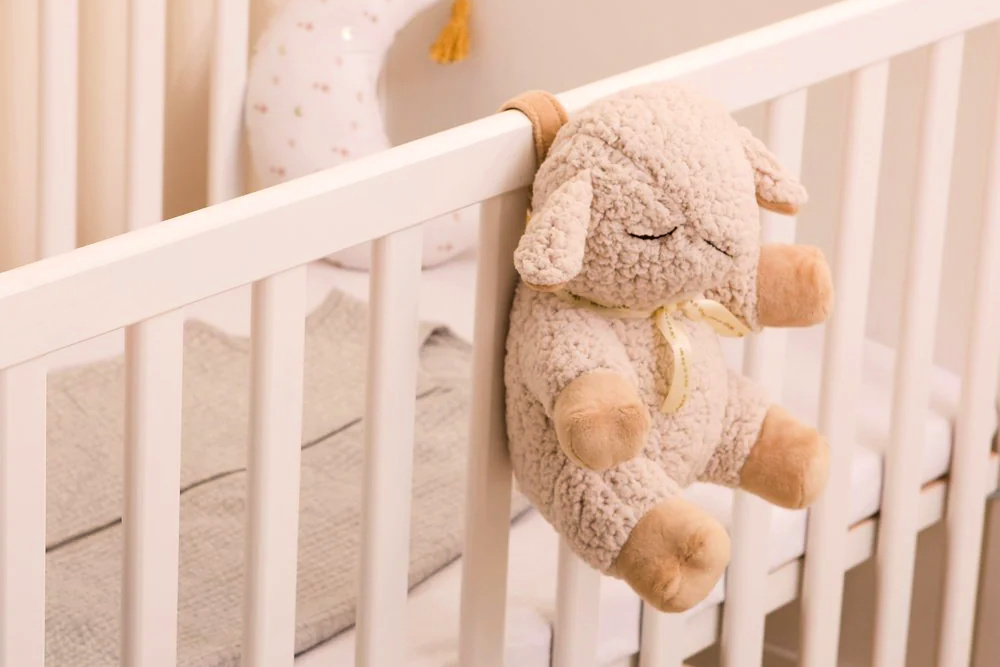 Cloud B Sleep Sheep
Every new parent knows they must find the trick of getting the baby to sleep. The Cloud B Sleep Sheep™ is a sound machine disguised as a soft stuffed sheep. The Sleep Sheep plays a variety of soothing sounds from lullabies to mom's heartbeat to help your baby drift off to deep slumber. It also has a timer to allow baby to get silent sleep as well as to save battery power. As your child grows, the Sleep Sheep can be used without sound as a comforting friend to help calm them before drifting off. Pack it with you when taking your baby out of their normal sleep environment like to their grandparents home or when you travel. Your little one will love this.

Sophie la Girafe Baby Essential Set
Babies have incredibly delicate skin, and this has its own special care requirements. Enter the Sophie La Girafe Baby Essential Set, specifically designed for the needs of baby skin care. It is vegan, bio-sourced, hypo-allergenic, fragrance free, dye free, and made to help your baby's skin thrive. With Hair & Body Wash, Lotion, Tushy Cream, and Face Lotion, this set has your newborn covered – literally – from head to toe. As Sophie La Girafe teether has been one of the top baby products for years, the Sophie La Giraffe set will make new parents feel safe in the products they have chosen for their new baby's care.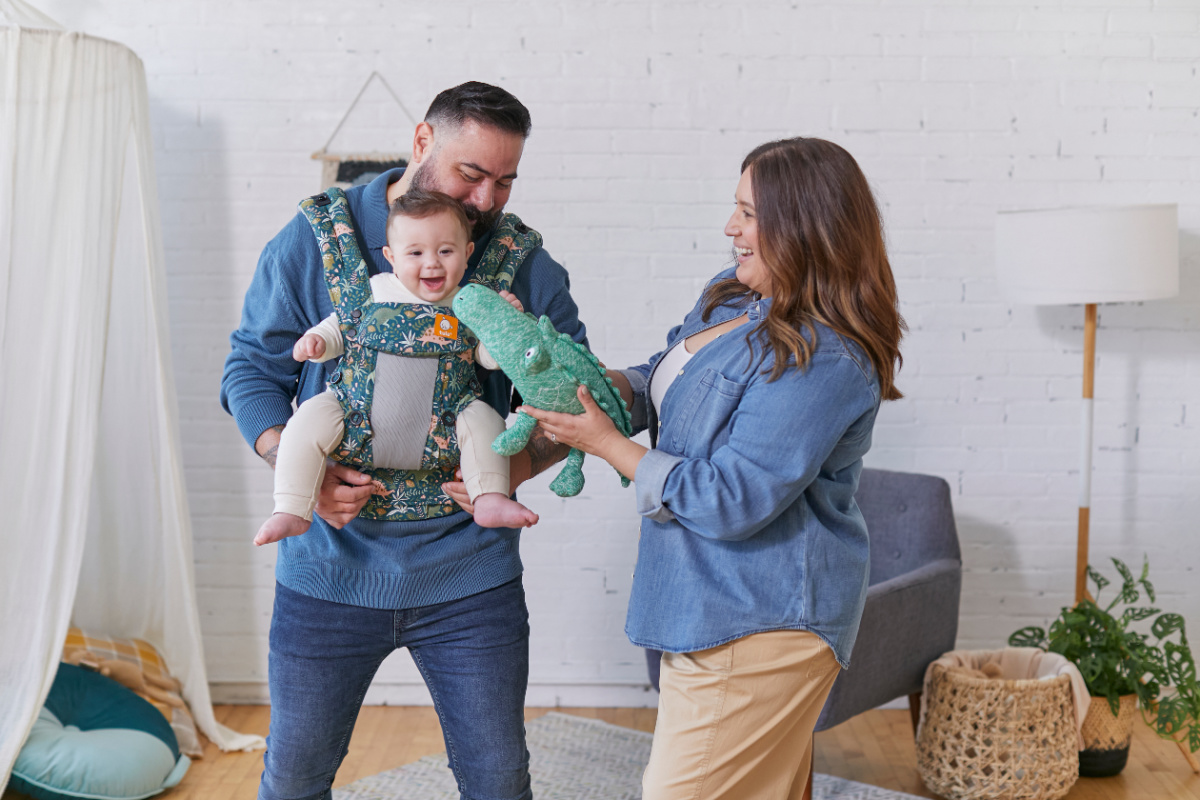 Tula Explore Carrier
Imagine having a baby carrier that would allow you to carry your baby either in front or back. Now think of that carrier being able to last you for the entire baby/toddler stage. Tula Explore is just that, and more. First, it is made to fit adults up to woman's size 24 (larger sizes can request a belt extender). Next, you can carry your child from infancy to toddler, which is about a 45 pound weight limit. The Tula Explore is designed to carry your child three ways – backpack style, or in front, with them facing inward or outward. It is so versatile and functional; you will always feel your baby is secure while using it. It is easy to use alone, and the Explore has many features designed to provide comfort to parents, like padded straps and to the child – like newborn neck support. Fathers can also feel confident in carrying their child with the Tula Explore. The Tula Explore is available in tons of colors and prints to please any new parent.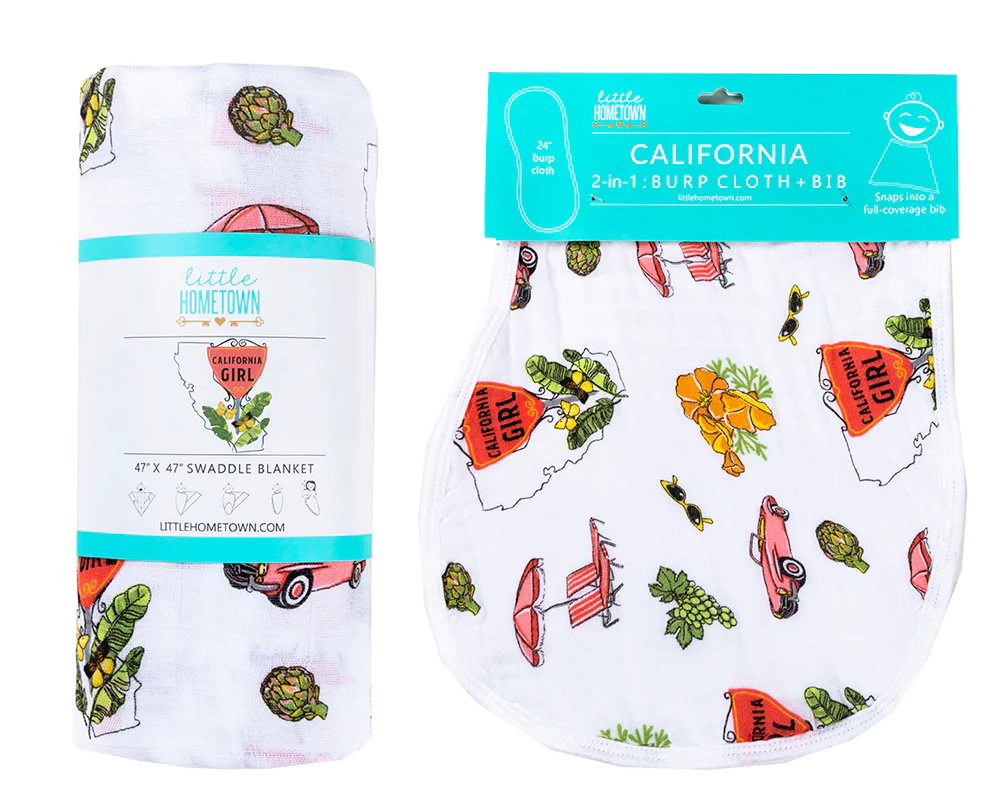 Little Hometown Baby Clothes and swaddles
Little Hometown has the perfect gift for new parents; themed baby swaddles and other baby items based on where home might be. Their prints are cute representations of what the state is known for – like the California Girl, with its iconic golden poppies, sunglasses and pink corvette, to the Dapper Napper print with its golf shoes, bow tie and pocket watch. Prints are available for most states, and many are themed by flowers and local activities. Little Hometown products are a great way to send a little piece of home to the new parents or remember friends and family back home. They have a variety of items from sleepwear, burp cloths and swaddles to bodysuits and bibs.
Huhu Backpack Diaper Bag
Most new parents want the same thing – practical items that are new and stylish; not like the dated styles of the past. Huhu's Everyday Diaper Backpack fills that modern and stylish aesthetic. It looks more like something you would take to the office than a diaper bag. Designed to carry diapers, binkies, and bottles, it also fits anything you or baby might need for a day away from home. There's a changing pad, organizer bags, and pockets galore to stash everything and stay organized. The Huhu Backpack Diaper Backpack opens completely at the top so you can see everything inside, adding to the thought out design that not only looks good but is very functional. Even Dad can carry the diaper bag and not feel awkward.