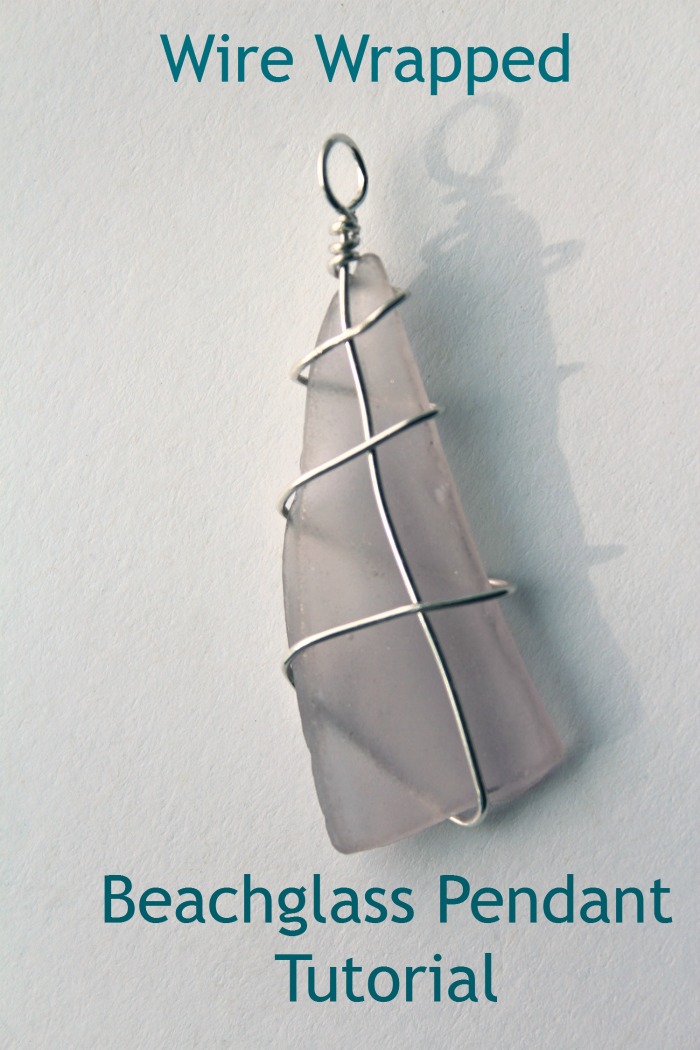 Beach Glass and sea glass is so pretty. It's hard to believe that these pieces used to be trash that has now been tumbled by the ocean for so many years. Since it's such a treasure, beach glass should be treated as such. A wire wrapped sea glass or beach glass pendant is the perfect way to show off a treasured piece.
Wire Wrapped Beach Glass Pendant Tutorial
Links may be commissioned. Thanks for shopping through them and supporting our site.
Tools & Materials
 Steps to Create a Beach Glass Necklace Using Wire Wrapping
1.) Cut an approximately 3-inch piece of the 18-gauge wire with flush cutters. Create a wire bail at one end and place that at the top back side of sea glass. Simply form a loop with the round nose pliers.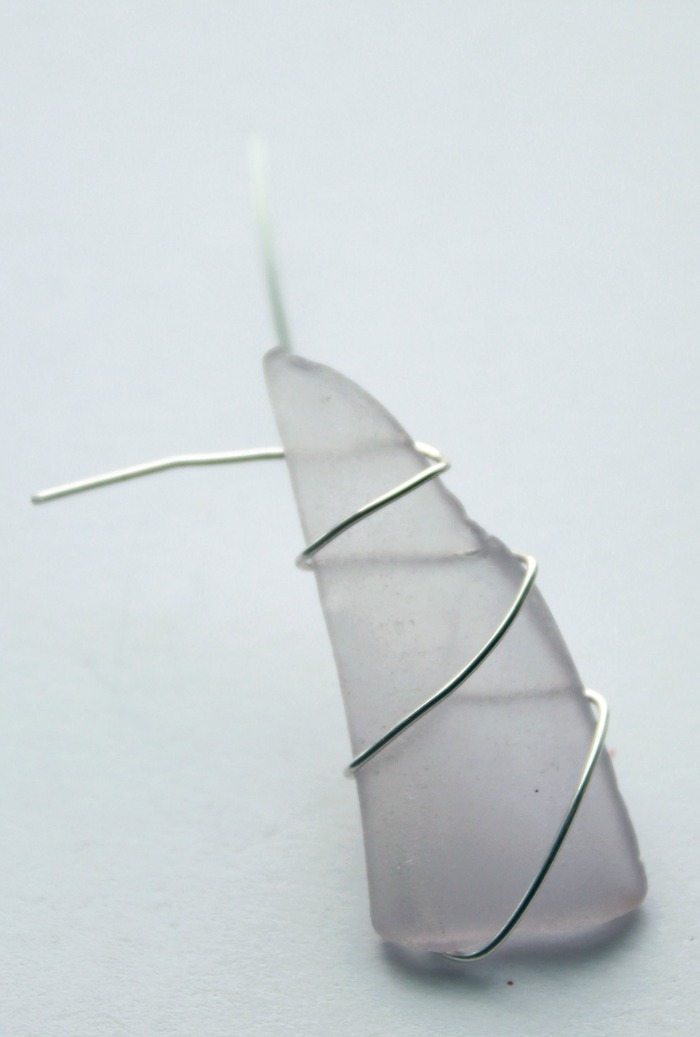 2.)  Make sure the bail is wide enough for the chain's clasp. The bail loop should run perpendicular to the beach glass pendant. This will allow the necklace chain to slide through the bail and the pendant to lie flat for viewing. The remaining length of wire will trail down the back side of the sea glass pendant.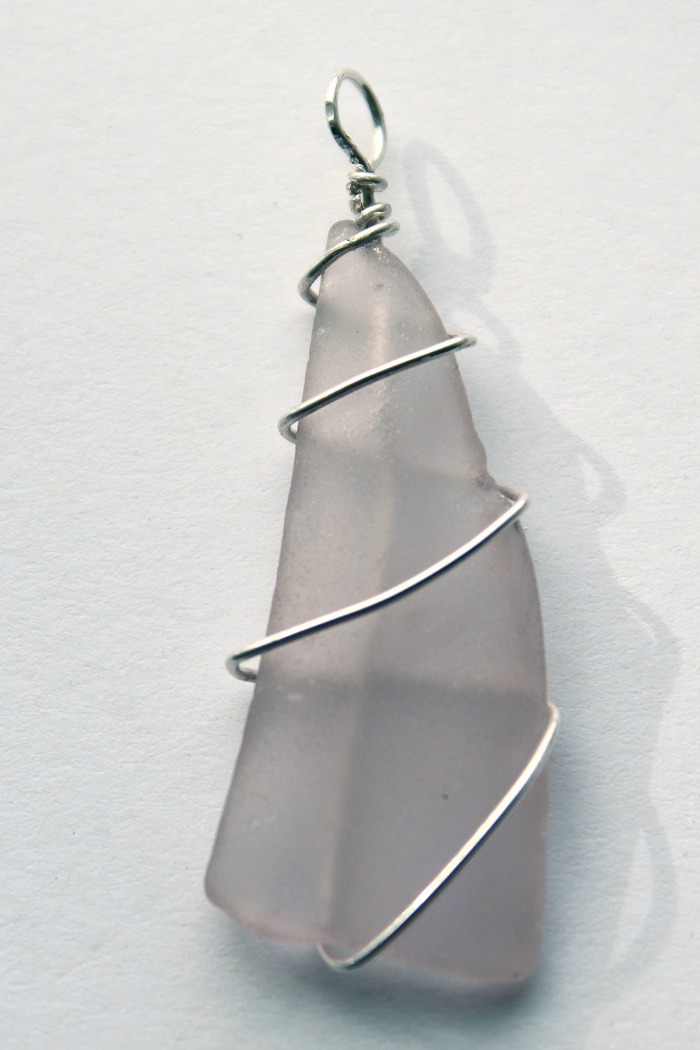 3.) Then spiral wrap the wire around the front side of the beach glass pendant and follow all the way up the piece of sea glass toward the bail. Wrap the remaining wire two to three times around, just underneath the bail.
4.) Cut off the remaining wire and squeeze the wire's end with round-nose pliers or needle-nose pliers. Otherwise the sharp edge may scrape skin or catch hair.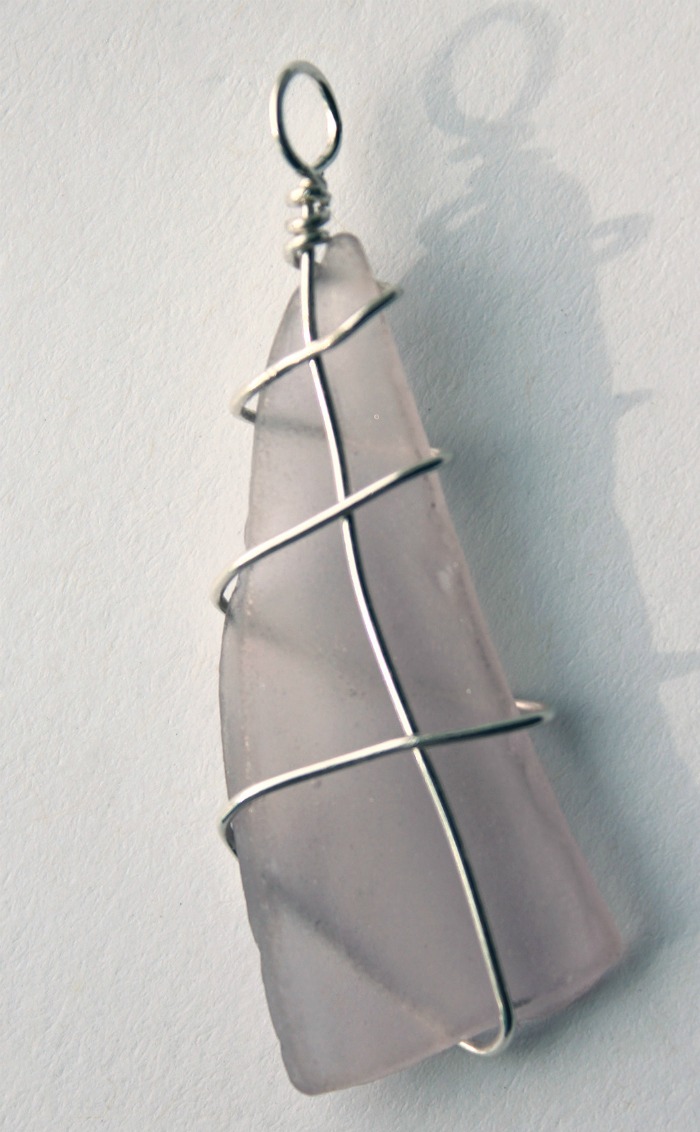 Voila! You have created a wire wrapped beach glass pendant, quickly and easily.
This beach glass pendant project came from the book Sea Glass Jewelry, which is packed full of history and tidbits about beach glass and sea glass. It also has some fantastic jewelry projects, along with a few suppliers for sea glass.