A nice refreshing cocktail is one of life's little pleasures. It's even better when said drink is easy to make, and lighter in calories. That's where this Cranberry Lime Ranch Water cocktail comes in.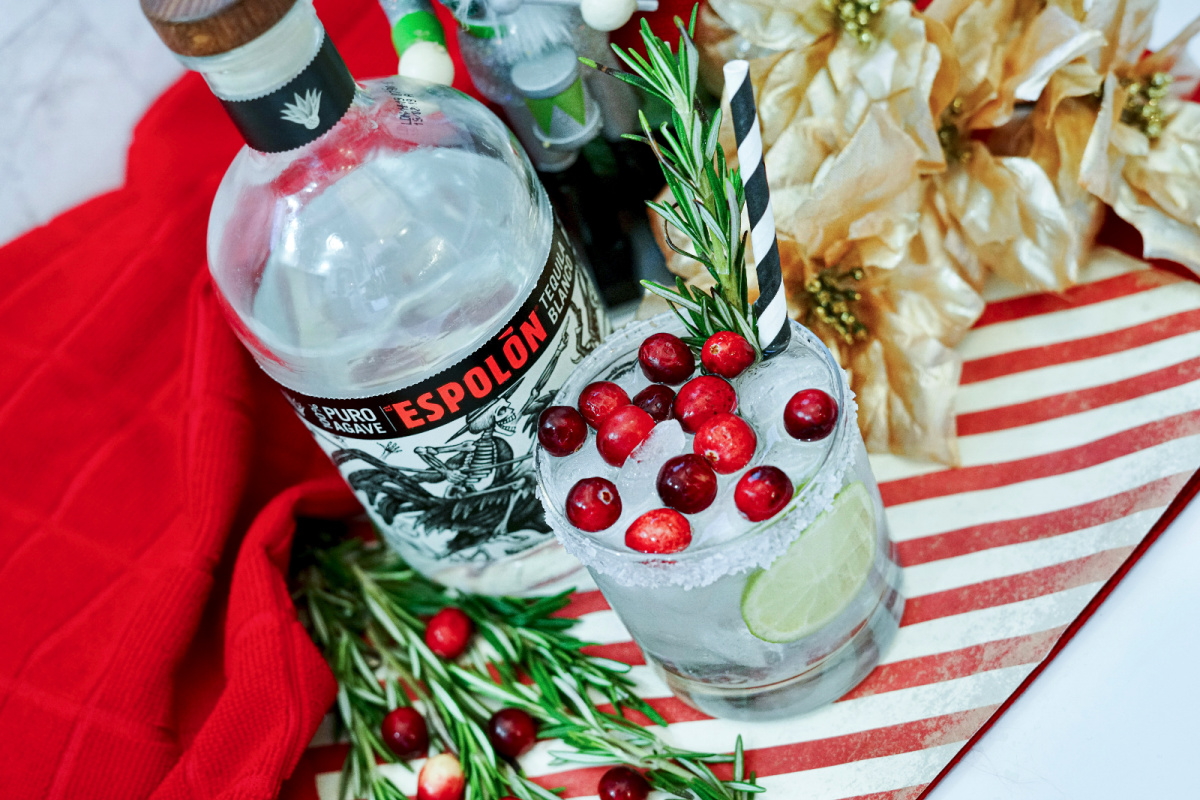 I can hear you asking "what the heck is ranch water?" Believe me, I had the same question at first.

What is Ranch Water?
For a brief moment in time, I admit I thought "cocktails with ranch dressing? WTF…Tik Tok has gone too far now." Well, as it turns out, there's no ranch dressing here. A Ranch Water cocktail's basic recipe is tequila, lime, and seltzer water. Some people also add something for sweetness, like a little dash of juice or another small bit of a flavored alcohol. Oh, okay. I can totally get behind that.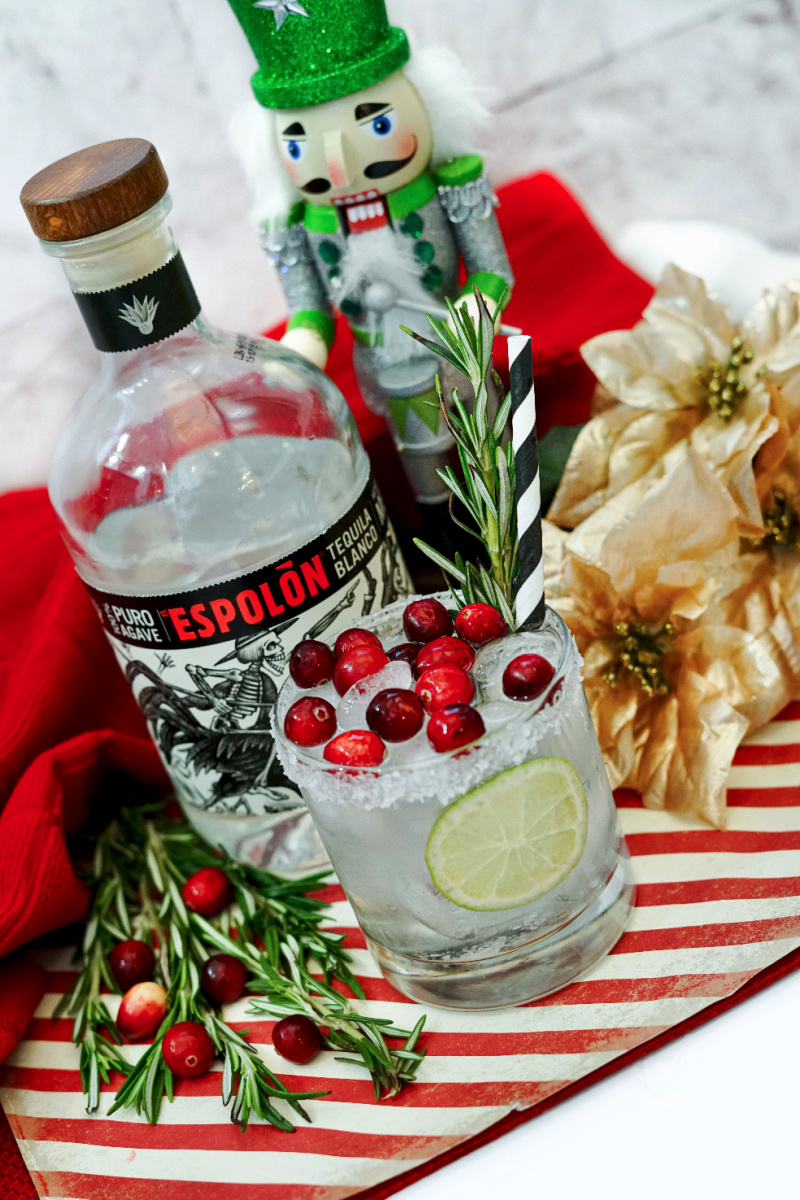 But with it being the holidays, doesn't this simple cocktail recipe deserve a little something extra? I think it does too. Enter cranberries and rosemary. The cranberries add a little sweetness without overpowering the other flavors, while rosemary adds some herbiness. Plus, they both look really pretty and festive. On to the recipe!
Cranberry Lime Ranch Water Recipe
Ingredients
1 1/2 oz tequila
6 oz cranberry lime carbonated water
6-8 fresh cranberries
2-3 fresh lime slices
fresh rosemary sprig
ice cubes
Margarita salt (optional)
Directions
Run a lime around the rim of your glass. Dip in margarita salt.
Fill a glass with ice cubes.
Drop your lime slices in with the ice.
Pour in 1 1/2 oz of tequila. That's about a shot's worth.
Top off with cranberry lime carbonated water.
Garnish with fresh rosemary sprig and fresh cranberries. Give it a little stir with the rosemary sprig.
Enjoy!
Yes, it's truly this easy to make this tasty cocktail. It's also lower in calories than traditional cocktails. And if you don't eat the cranberries, this is a keto friendly and low carb cocktail, too. Yay, right??
While this Cranberry Lime Ranch Water looks like the perfect Christmas cocktail recipe, it really is perfect for any time of the year.