Are you ready to elevate your footwear game to new heights? Look no further than Naot sandals – the ultimate fusion of comfort and style.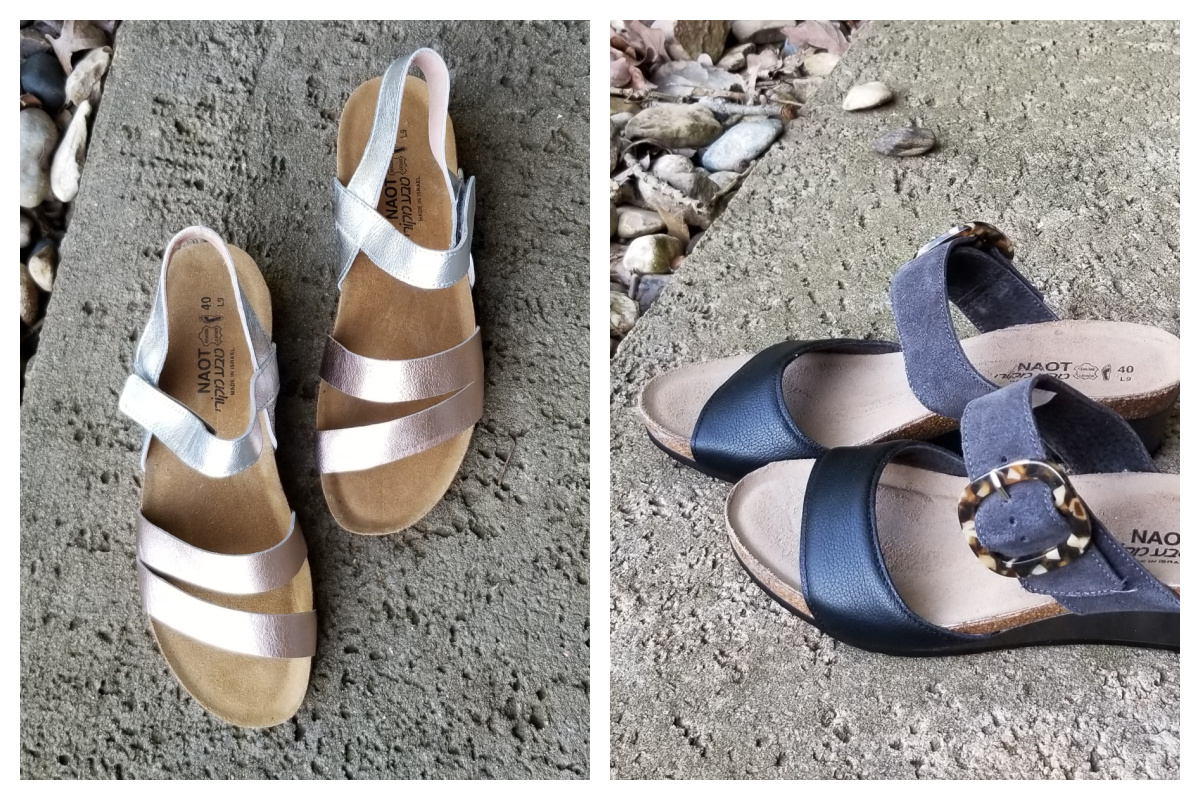 Whether you're taking a leisurely beach stroll or heading out for a night on the town, Naot has the perfect sandal for any occasion.
Editorial samples provided. Links may be commissioned.
We'll take a deep dive into two remarkable Naot styles that will make your feet feel like they're walking on fluffy clouds: the Women's Kingdom Sandals and the Women's Kayla Sandals. Plus, these sandals are perfect for showing off a fresh pedicure.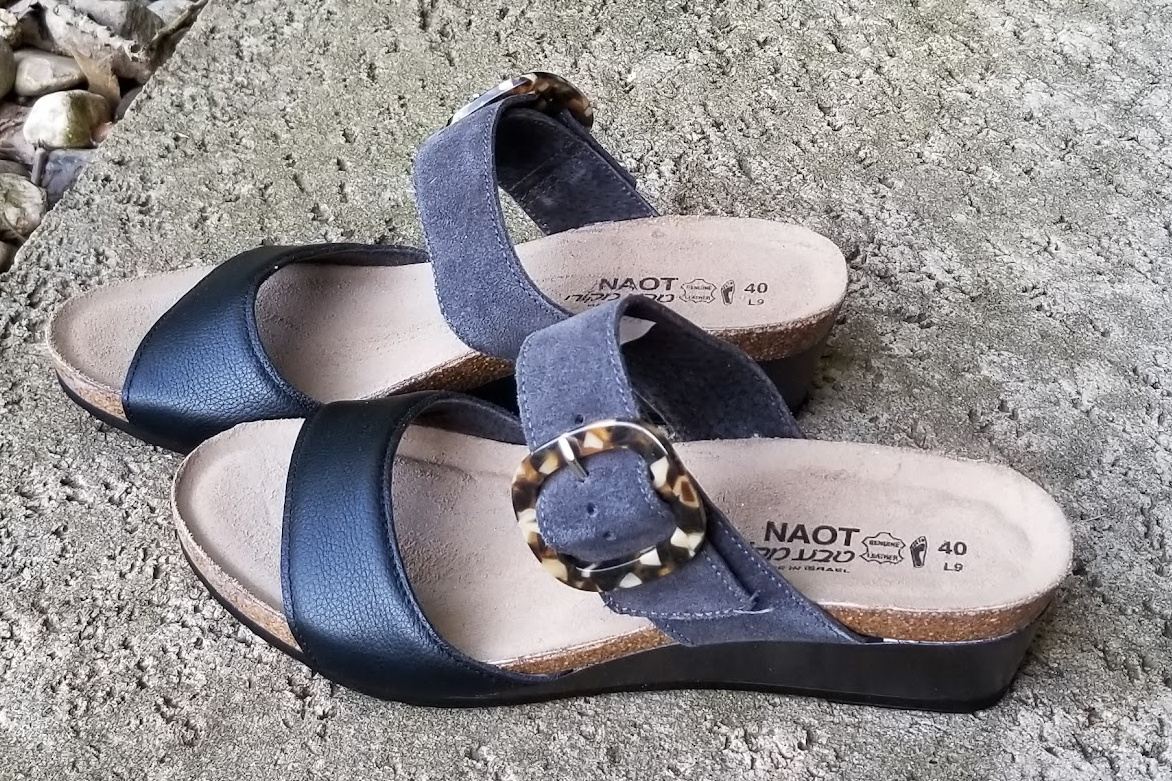 Naot Women's Kingdom Sandals: Timeless Charm and Effortless Style
Let's kick things off by diving into the world of Women's Kingdom Sandals – a classic style that effortlessly blends fashion-forward design with unmatched comfort. Imagine slipping your feet into a pair of sandals that not only make a fashion statement but also give your feet a cozy, supportive hug. That's the magic of the Kingdom sandals!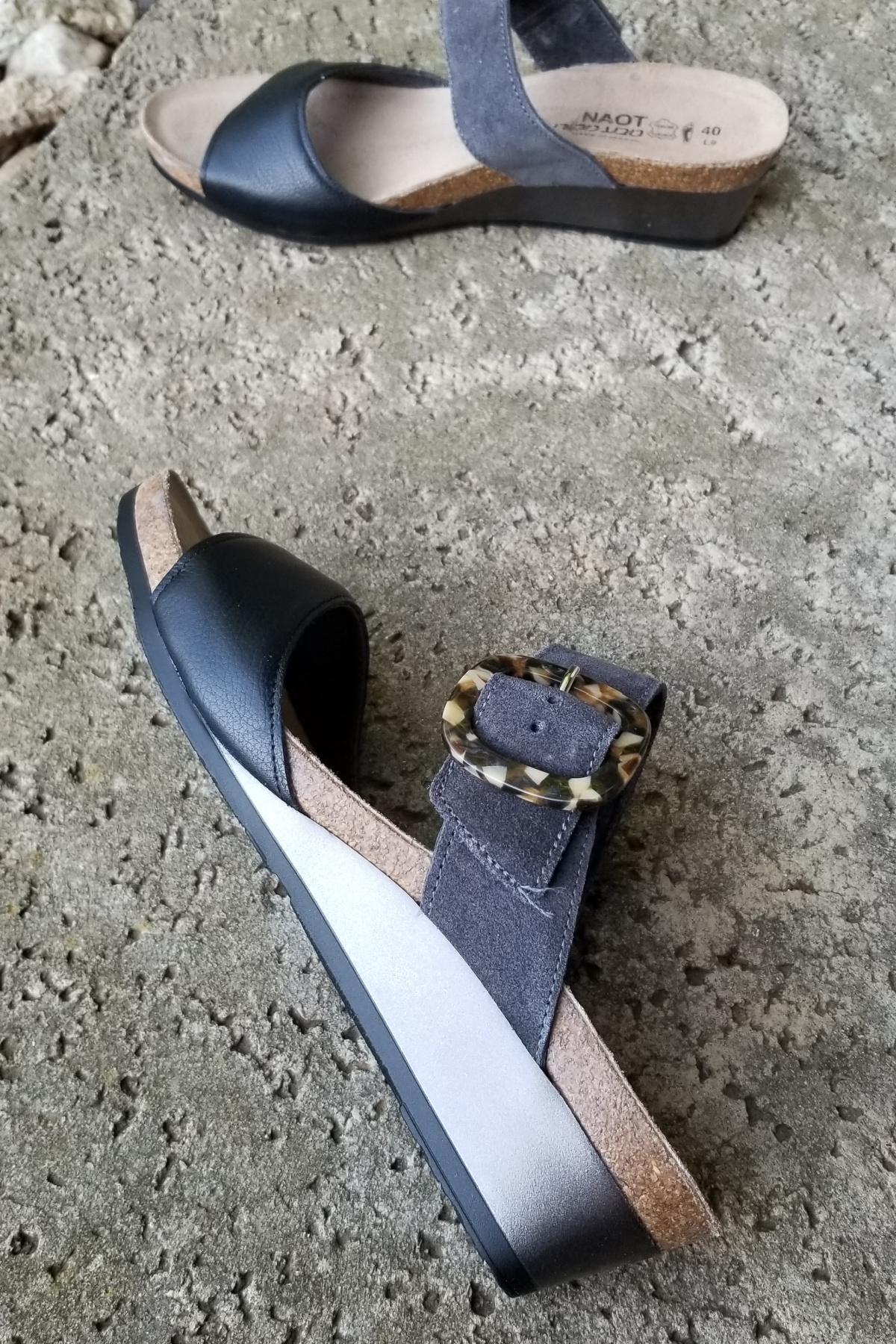 These sandals boast a sleek and modern silhouette that exudes sophistication. The two straps are in the perfect location, while the chunky wedge heel gives you just the right height boost. Add in the mixed media feel with the smooth leather and the suede, along with the large retro tortoiseshell buckle that's not just for looks.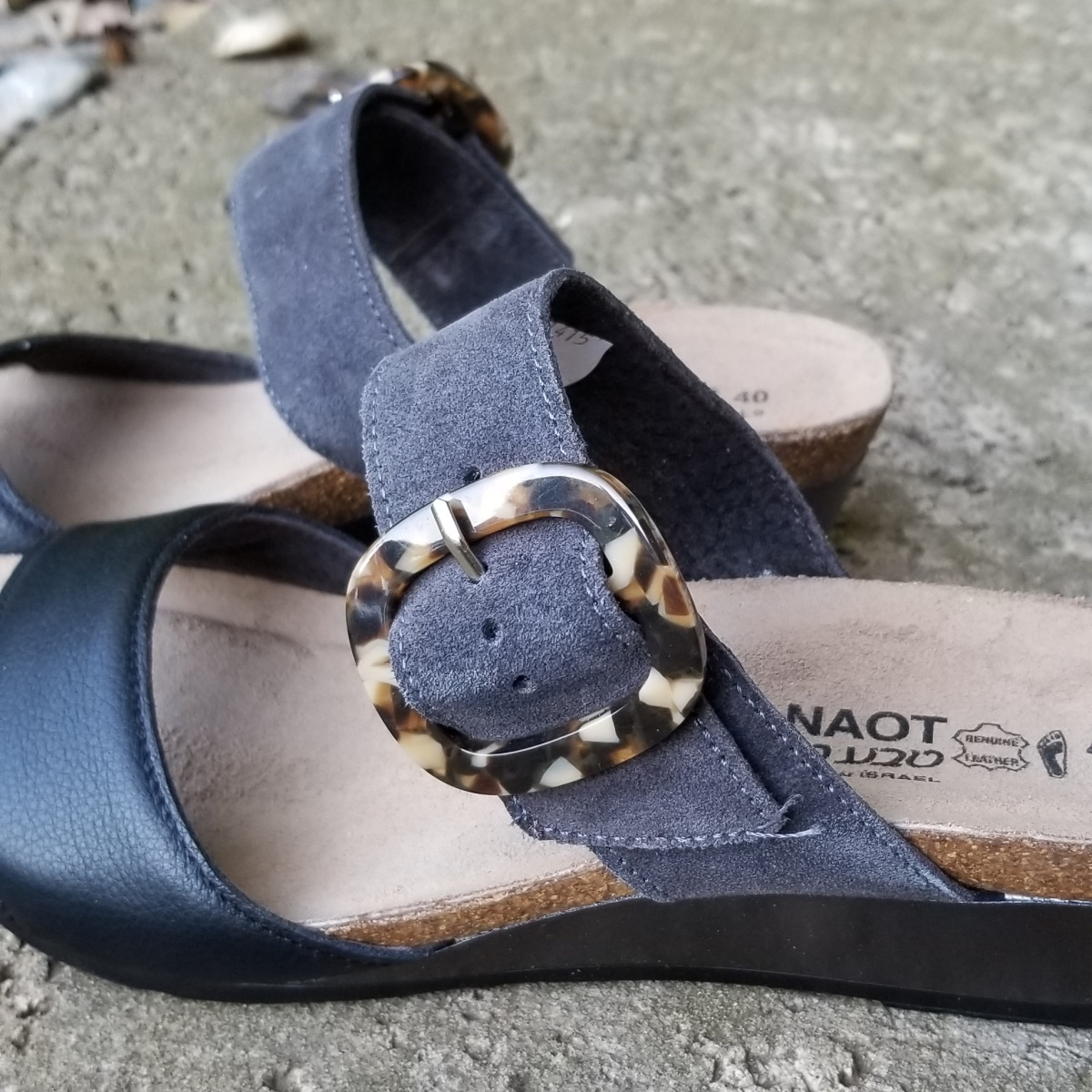 The adjustable strap closest to your ankle allows you to customize the fit for optimal comfort, ensuring your feet stay securely in place throughout the day. But what truly sets the Kingdom sandals apart is the luxurious cushioned footbed, thoughtfully designed to provide exceptional support and cushioning. Each step you take will feel like a dream, thanks to the heavenly comfort provided by Naot's innovative footbed technology.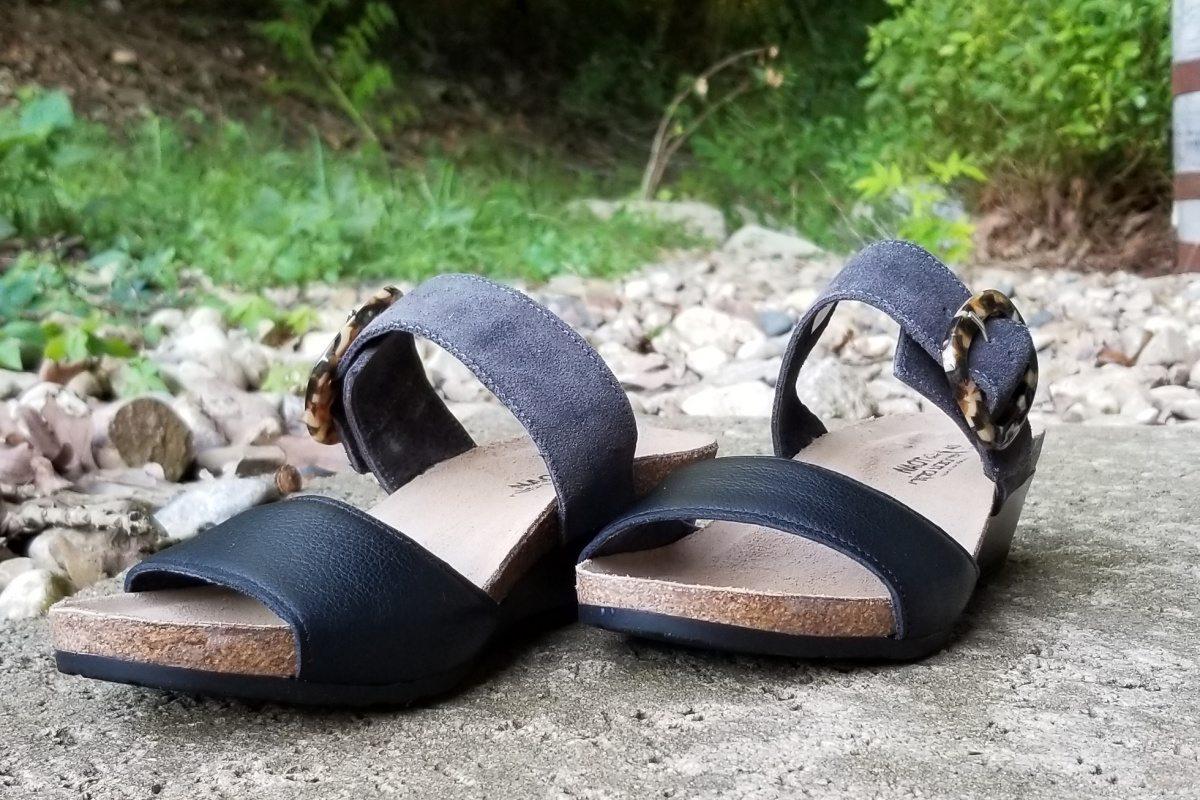 The Naot Kingdom wedge sandal is a great combination of form and function. They're perfect with dresses, pants, and capri length pants, but also look really cute with shorts and cutoff jeans. And let's not forget about the fun color options. These are shown in the black/oily midnight colorway but are also available in a yellow/khaki combo, Jade green/white, ivory/white, and a sandy beige color combination.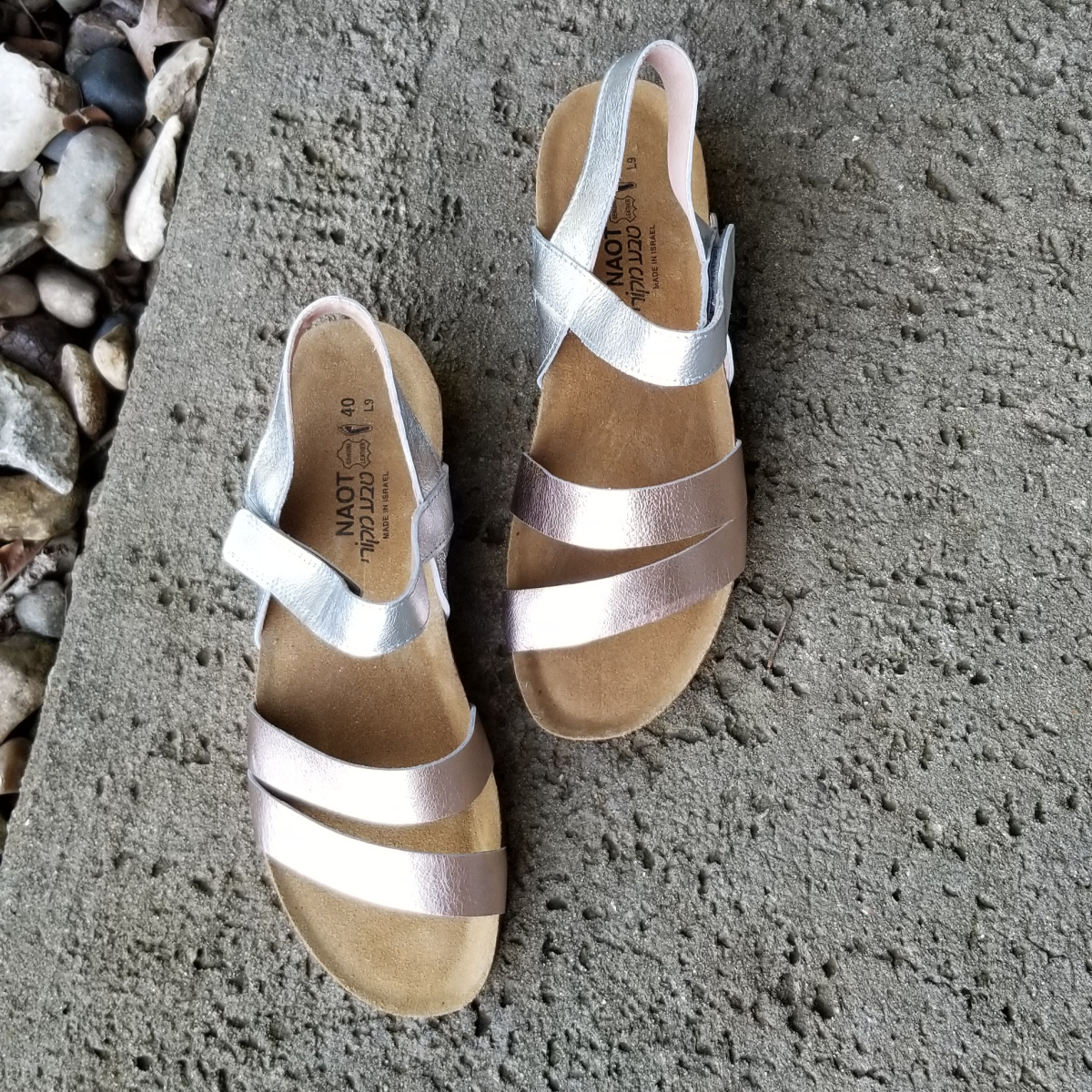 Naot Women's Kayla Sandals: Where Fashion Meets Unparalleled Comfort
Next up, let's explore the Women's Kayla Sandals – a stunning shoe that never goes out of style. If you're in search of a sandal that seamlessly combines timeless design, modern design, and unbeatable comfort, the Kayla sandals are an absolute must-have.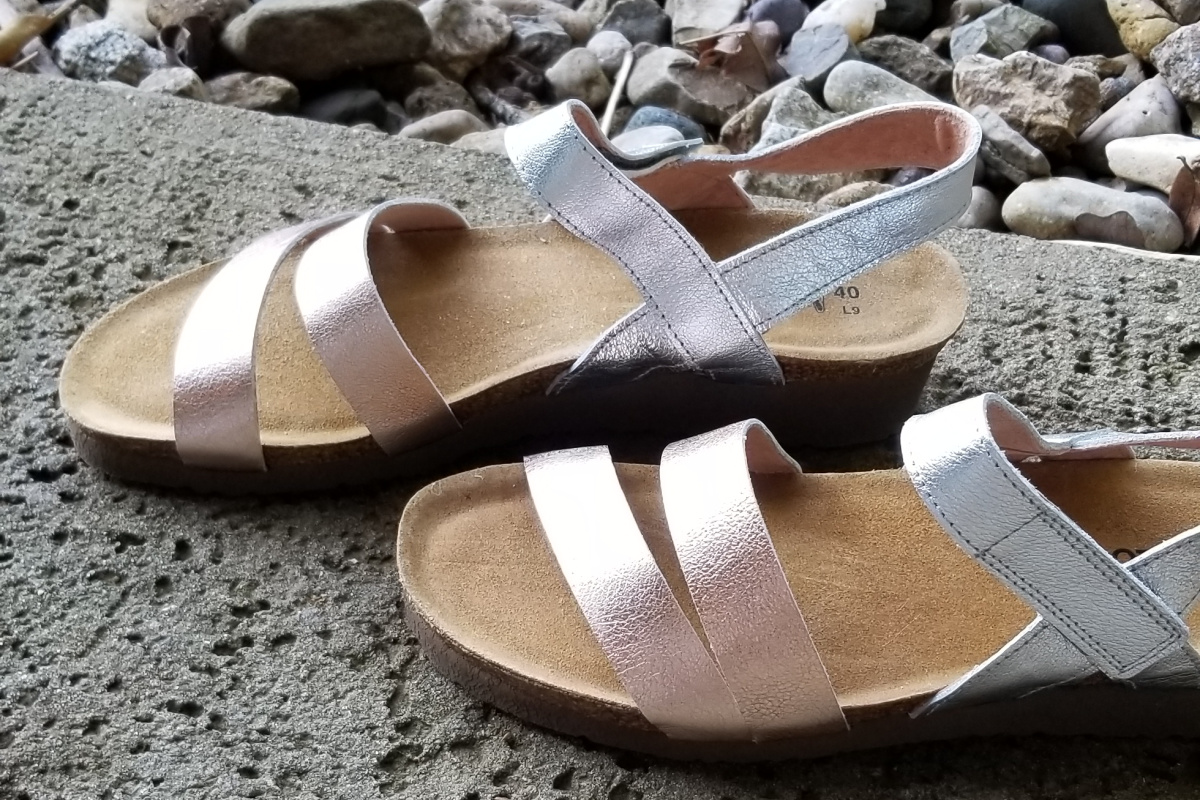 The three-strap style of Kayla combines the best of modern and classic styling. The ankle strap is fully adjustable and has a hidden hook and loop tape closure. This is great for easy on-easy off, and you have the power to customize the fit to perfection. This helps to ensure your feet feel secure and supported. Plus, the leather is sooo soft, so there's almost no breaking in period.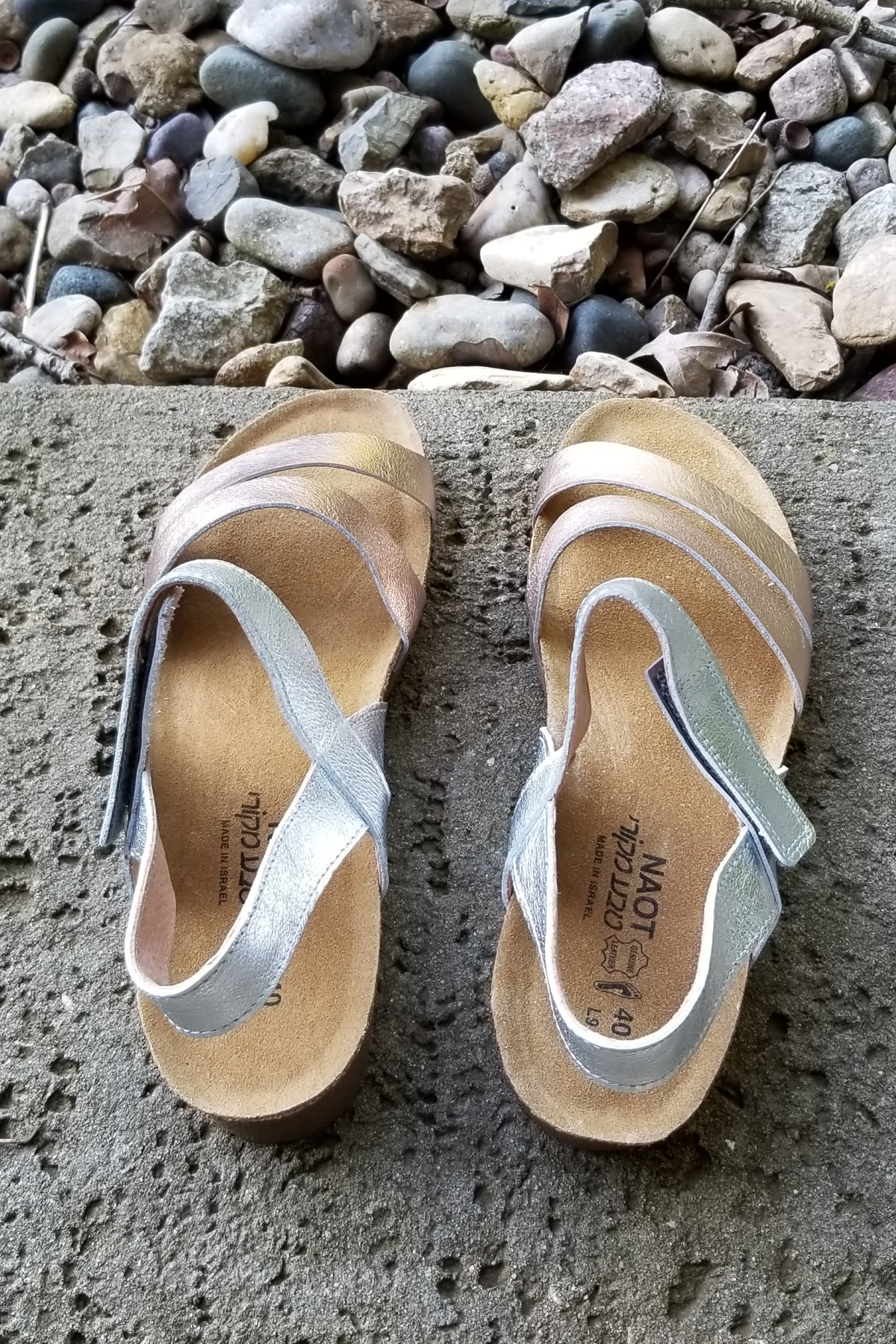 However, it's the cork and latex footbed that truly steals the show. This heavenly combination offers superior arch support and cushioning, pampering your feet with each and every step. The footbed is further enhanced by its ability to mold to the unique shape of your foot over time, providing a truly personalized fit.
The Kayla strappy sandals come in a myriad of color options, with more than 20 solid and mixed colors to choose from. Personally, I am loving the metallic silver and rose gold color option, it adds a touch of sophistication to these already stunning sandals, making them an ideal choice for both casual and dressier occasions.
Embrace the Perfect Fusion of Comfort and Style with Naot Sandals
Get ready to step into a world where comfort and style seamlessly intertwine with Naot sandals. Whether you choose the sleek and modern Women's Kayla Sandals or the timeless elegance of the Women's Kingdom Sandals, Naot has crafted each pair with meticulous attention to detail and a deep understanding of what your feet truly need.
Say goodbye to discomfort and hello to blissful comfort with Naot's exceptional craftsmanship and innovative footbed technology. Treat your feet to the luxury they deserve by exploring the wide range of Naot sandals, each designed to pamper your feet while effortlessly showcasing your personal style.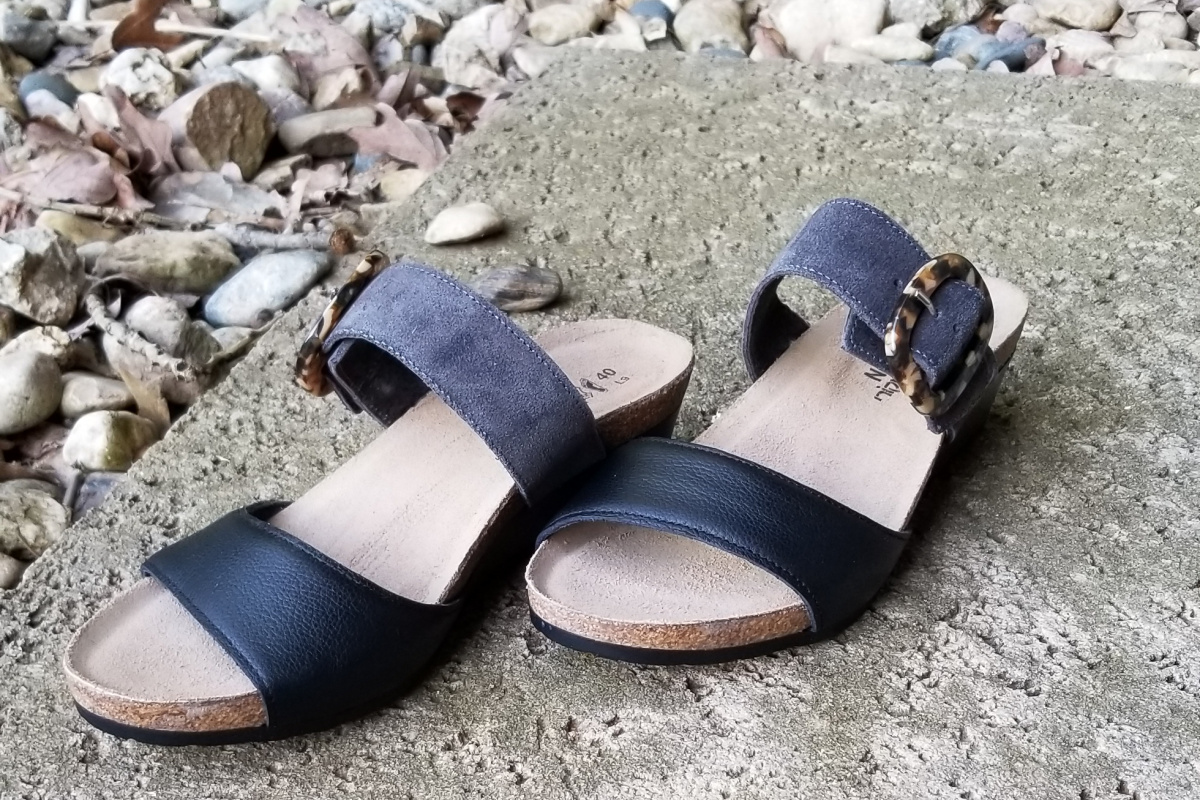 Remember, your feet deserve the very best, and Naot delivers precisely that. Treat yourself to the perfect pair of Naot sandals and experience the incredible fusion of comfort and style that will have your feet thanking you with every step you take.
Disclaimer: Please note that personal comfort may vary, so we always recommend trying on shoes and consulting with a footwear specialist to ensure the perfect fit for your individual needs. With Naot sandals, you're one step closer to stepping into a world of unmatched comfort and confidence.