Are you a fan of the Grateful Dead? Do you love comfortable and stylish shoes? If you answered yes to both of these questions, then you're in luck.
Sanuk, the footwear brand known for its comfortable and eco-friendly shoes, has teamed up with the Grateful Dead to create a collection that's both groovy and green.
Links may be commissioned. Editorial samples provided.
The Sanuk x Grateful Dead collaboration is a match made in hippie heaven. It's a collection of footwear that combines Sanuk's laid-back and comfortable design with the iconic imagery and artwork of the Grateful Dead, who were basically the original music festival band. From tie-dye slip-ons to sneakers featuring Grateful Dead lyrics, this collection has something for every Deadhead.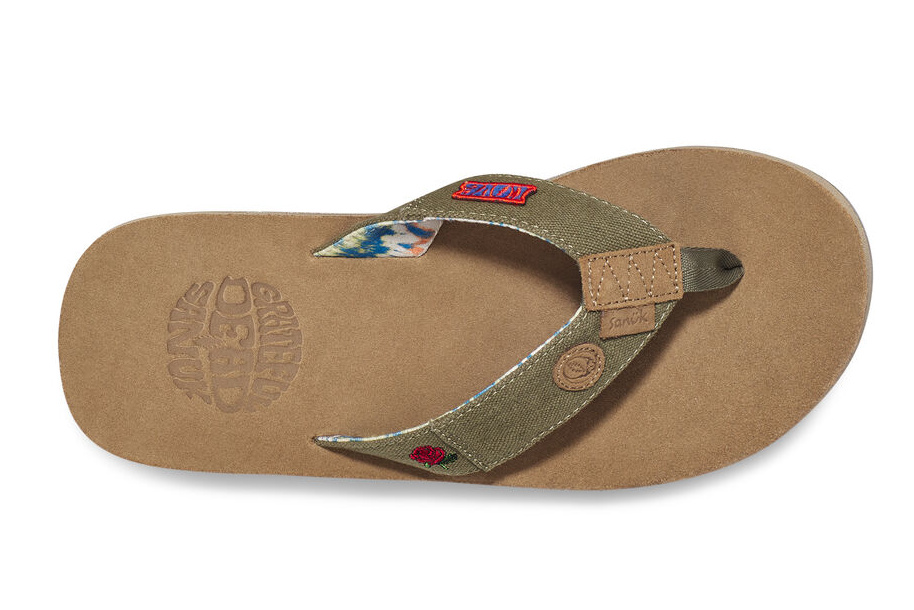 The current collection is inspired by a classic military jacket that's been adorned with non military patches. Perhaps even patches from your favorite traveling jam band of hippies, like Grateful Dead. You can definitely see that inspiration in the colors, like that fab Army green color and the vintage inspired patches and logos. Add in the custom printed tie dye patterns, and eco conscious materials, and you have a shoe that's special. They also come in some of Sanuk's most popular styles, like the Fraid flip flop, the Sidewalk Surfer, and the Sling sandal.
But it's not just the designs that make this collection special. Sanuk is committed to eco-friendly materials and manufacturing practices, and the Sanuk x Grateful Dead collection is no exception. Many of the shoes are made with recycled materials and sustainable production methods. These methods include things like hemp blend fabrics, recycled plastics, and sustainably sourced leather and cotton. You can feel good about your purchase while you're dancing to "Sugar Magnolia."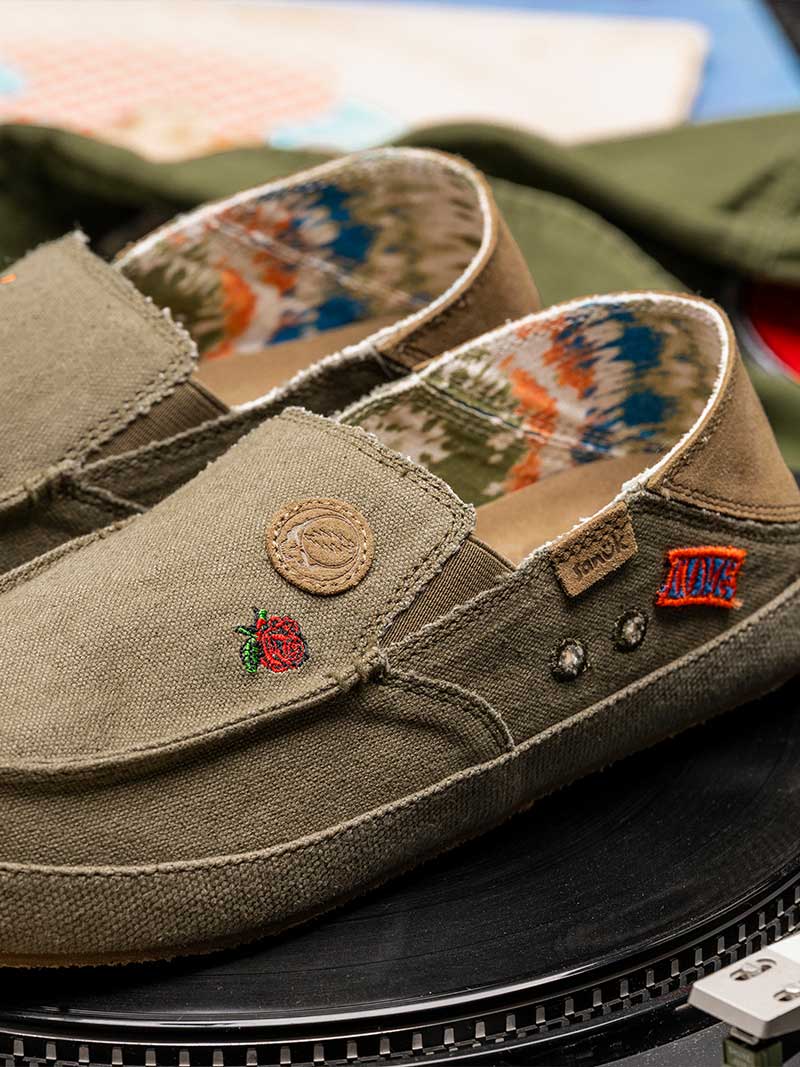 Let's not forget about the yoga mat footbeds. Sanuk is known for its ultra-comfortable shoes, and the Grateful Dead collection is no exception. Whether you're headed to a concert or just running errands, these shoes will keep your feet happy all day long.
If you're looking for a way to show your love for the Grateful Dead while also staying comfortable and eco-friendly, the Sanuk x Grateful Dead collection is the perfect choice. And who knows, maybe Jerry Garcia himself would have rocked a pair of these tie-dye lined slip-ons.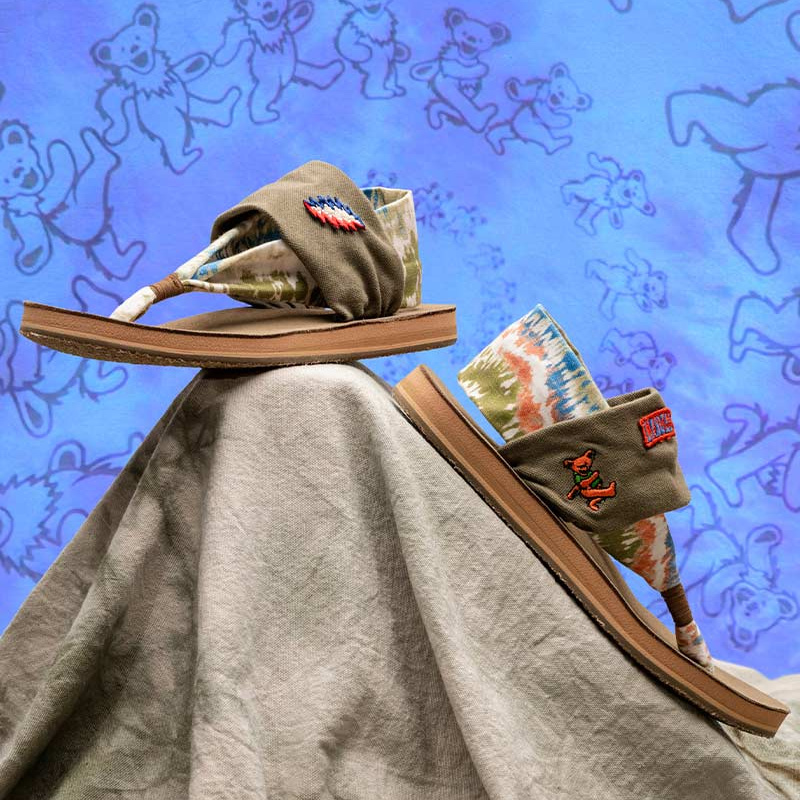 Sanuk offers shoes for both men and women, and their shoes adjust to accommodate a wide variety of foot sizes. If you're not sure which size to order, Sanuk has a helpful sizing chart on their website to guide you.
To purchase a pair of Sanuk shoes, be sure to check out their website or authorized retailers to browse the full collection. They'll help you find the perfect pair for you. Don't forget to check out their social media pages for updates on new releases and collaborations. New styles are released regularly.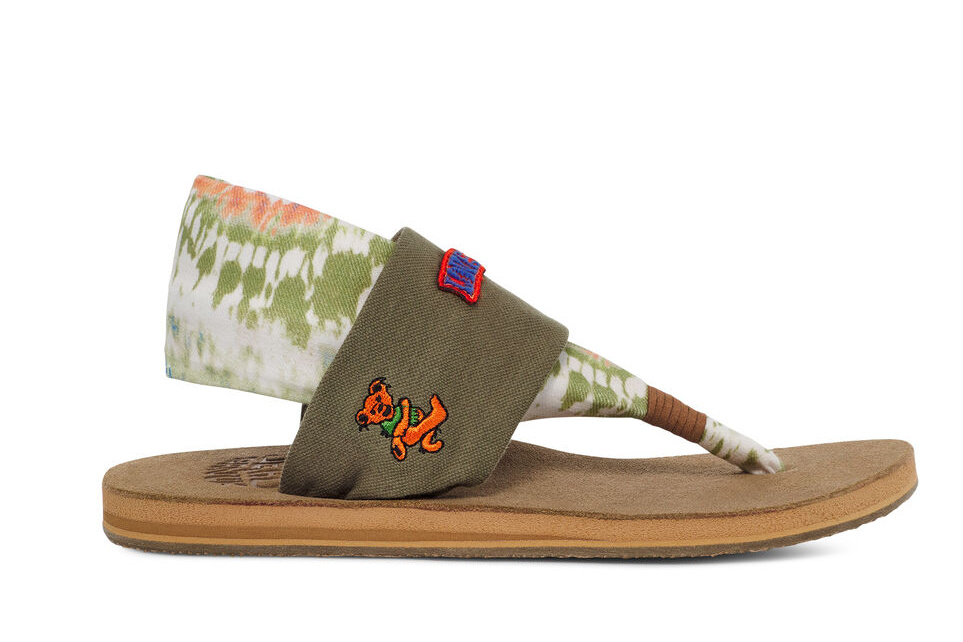 One thing to note is that Sanuk also offers a variety of other collaborations with different artists and brands. If the Grateful Dead collection isn't quite your style, you might find something else that catches your eye.
Sanuk shoes are the perfect combination of comfort, style, and sustainability, and the Sanuk x Grateful Dead collaboration is just another example of that. Slip on a pair of these groovy shoes, hit play on "Casey Jones," and get ready to dance your way through the day. Your feet (and the planet) will thank you for it.