Special thnks to Pixi Beauty for sponsoring this post about their fab Hydrating Milky skin care line. Links may be commissioned.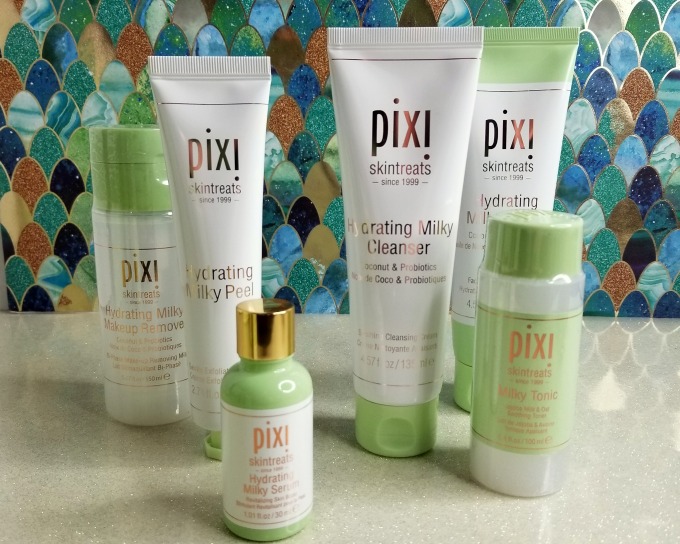 You've heard the saying "Beauty is only skin deep" right? Of course, we all have. And healthy skin is beautiful skin. One of the ways to take care of your skin is by having a great skincare routine.
Taking care of your skin benefits you in so many ways. It eases the clogged pores and breakouts. It gets rid of the dead skin cells that make your complexion look dull. And, perhaps best of all, it gives you a great canvas to start with for your makeup routine.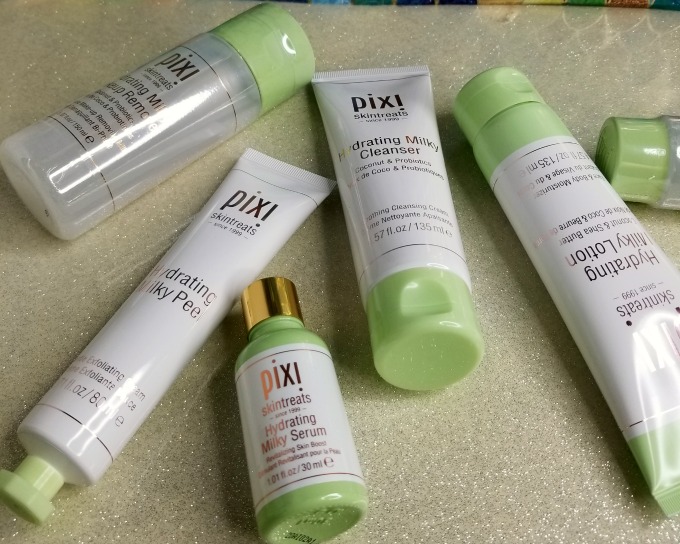 Skincare is often overlooked in the world of beauty. It's not always as exciting as getting a new palette or a fab new lipstick, and we're all guilty of it. It's easy to chase color, sparkle, and the new thing people can see, rather than the stuff that's in the background, doing the real heavy lifting.
Pixi's Hydrating Milky Collection of skincare is here to get your skin in shape, at a budget friendly price. It's a 6 piece collection that will cleanse, moisturize, exfoliate, and tone you. And then some! We're going to walk you through the line.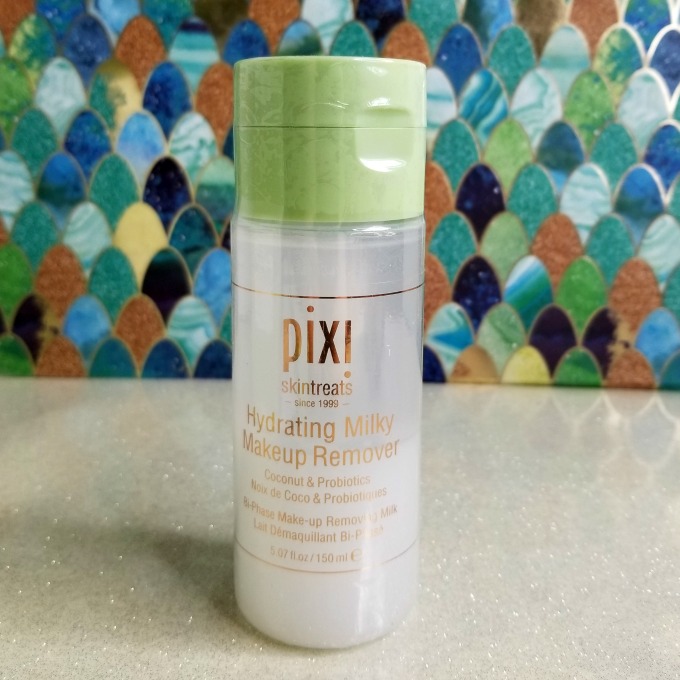 Hydrating Milky Makeup Remover
Start by taking all your makeup off. This hydrating makeup remover will even work on that stubborn waterproof and long wearing makeup that we so love. It's the first step in Pixi's double clean routine, and a perfect start to your self care routine.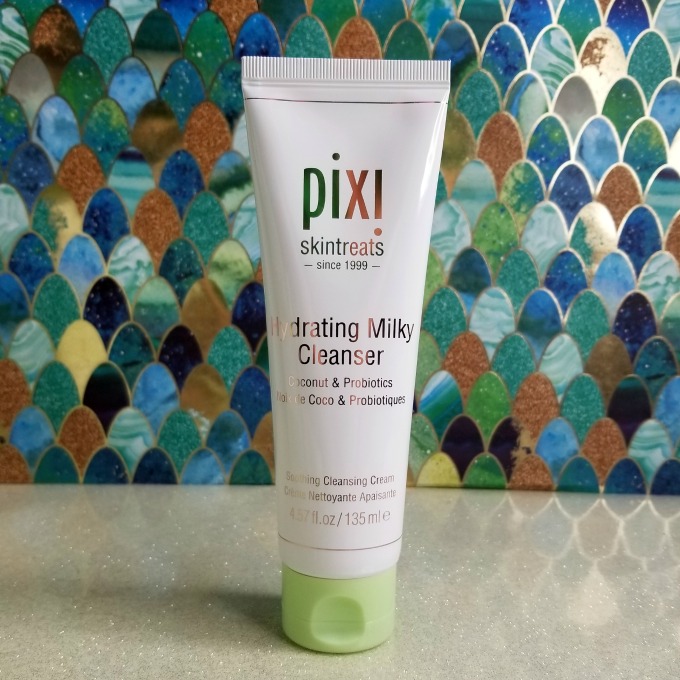 Hydrating Milky Cleanser
The Pixi Hydrating Milky Cleanser is a great daily cleanser that not only works great, it makes your skin feel so good. Infused with natural ingredients like coconut and jojoba to help nourish and condition your skin. Then, for good measure, Pixi added probiotics to help balance your skin. This combination makes your skin look and feel absolutely amazing. It's the second step of the double cleansing routine.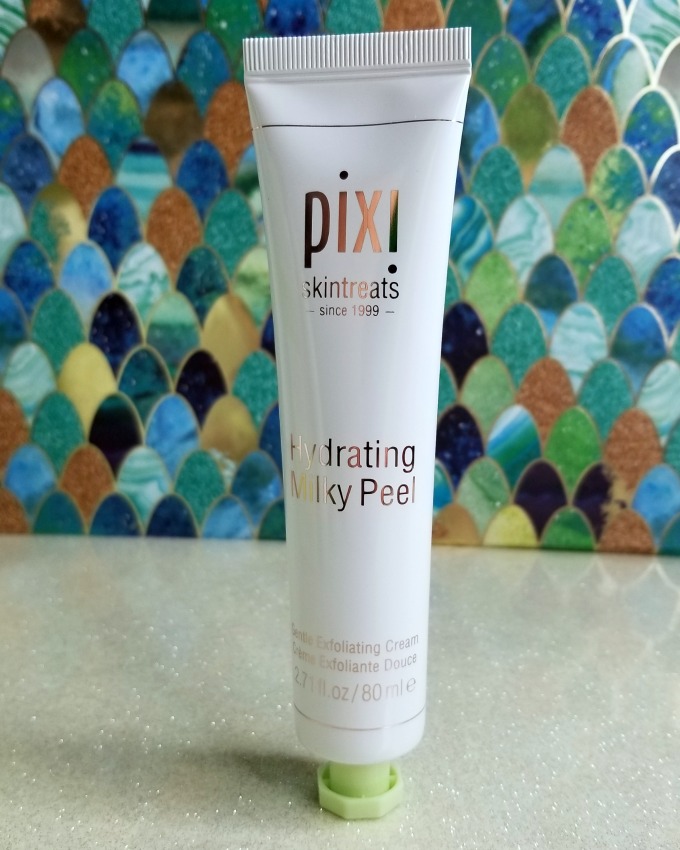 Hydrating Milky Peel
Exfoliation is such an important step in your skincare routine. However people either neglect it completely or overdo it. Hydrating Milky Peel gently exfoliates your skin with natural cellulose. It's enriched with coconut and willow bark extract, which help to comfort your skin and refine your pores. Exfoliating not only gets rid of the dead cells and deep down dirt that cleansers can't get, but it preps your skin for other treatments like moisturizers, serums, and masks.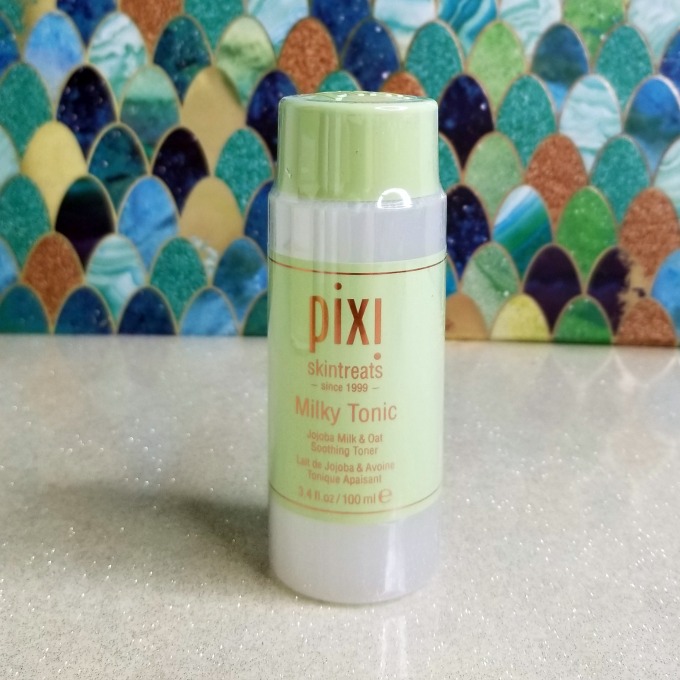 Milky Tonic
Using a toner is another step that a lot of people seem to skip. Once upon a time, they were all the rage, then they disappeared. Well, toners are back, baby. They help to clean up any traces of leftover dirt, makeup, or even the traces of cleanser that didn't get washed away. They also balance the pH of your skin, and help to close your pores.
Toners help to get your skin ready to accept moisturizing products for maximum impact. Pixi Milky Tonic is infused with jojoba milk, which nourishes your skin. It also has green tea to refresh and oat extract to soothe and calm. Saturate a cotton pad, or reusable makeup pad, and sweep across your face, your neck, and your décolletage. Do this morning and night.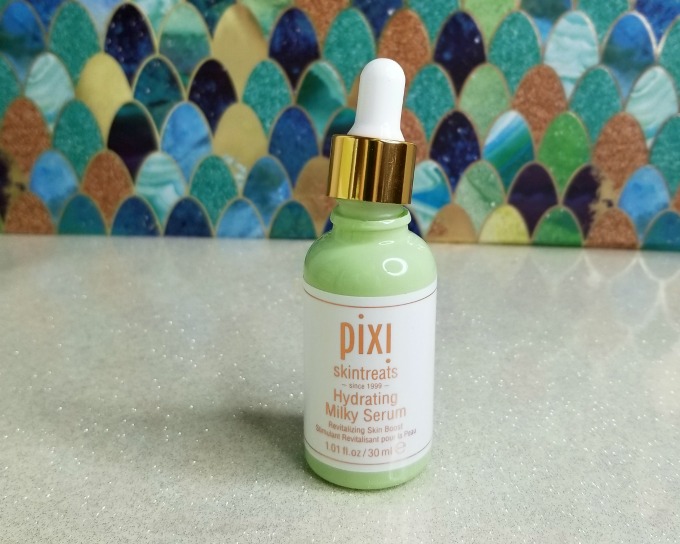 Hydrating Milky Serum
Serums are the step of your skincare routine that is between toner and your moisturizer. It's designed to moisturize the deep down layers of your skin, which then help to make the visible layers look even better. Loaded with vitamins, the Pixi Hydrating Milky Serum hydrates and heals, while improving the texture of your skin. With jojoba oil, aloe vera, and vitamins C + E, your skin will look and feel so nourished. Use just a couple drops with morning and night skincare routine for gorgeous skin.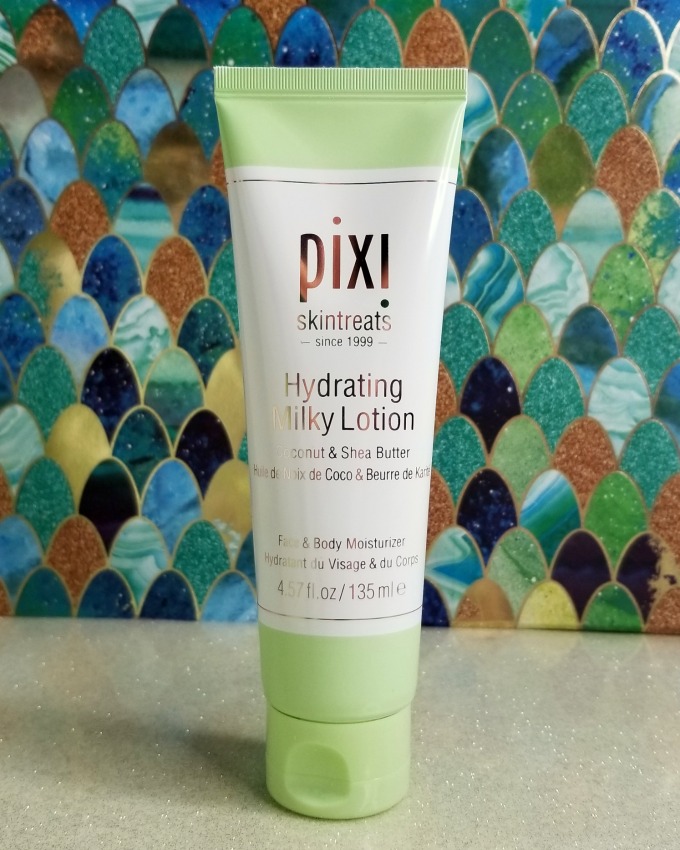 Hydrating Milky Lotion
Most moisturizers are made for your face. This one is great for your face and body, to envelop you in rich, creamy moisture. Your arms and legs will feel amazing with Hydrating Milky Lotion, as we trade in our long pants and sweaters for fantastic shorts and tank tops. With coconut, shea butter, and cocoa seed extract to nourish, protect, and moisturize, your skin will be thanking you. Apply this treat morning and night.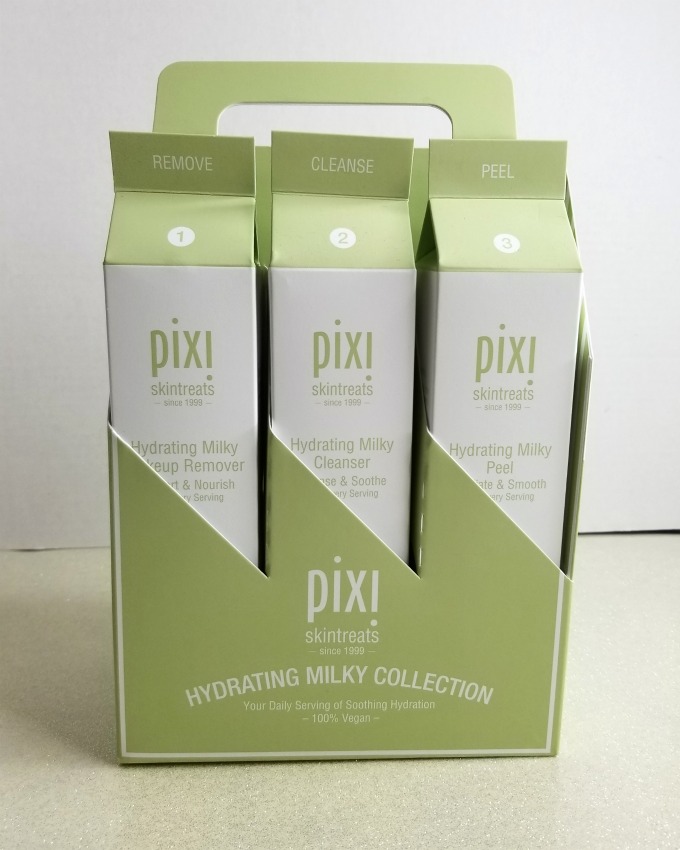 Pixi recently sent me a PR package full of the Hydrating Milky Collection skincare line goodies. It was packaged like an old fashioned milk delivery. Isn't that cute?The Pixi Milky line can be found at mass retailers like Target, Dermstore, or directly from the Pixi website.