When December rolls around, lots of people get the Christmas decorating bug. The wonderful holiday season is almost here, after all! People get so excited about decorating their homes and creating a magical space for the whole family.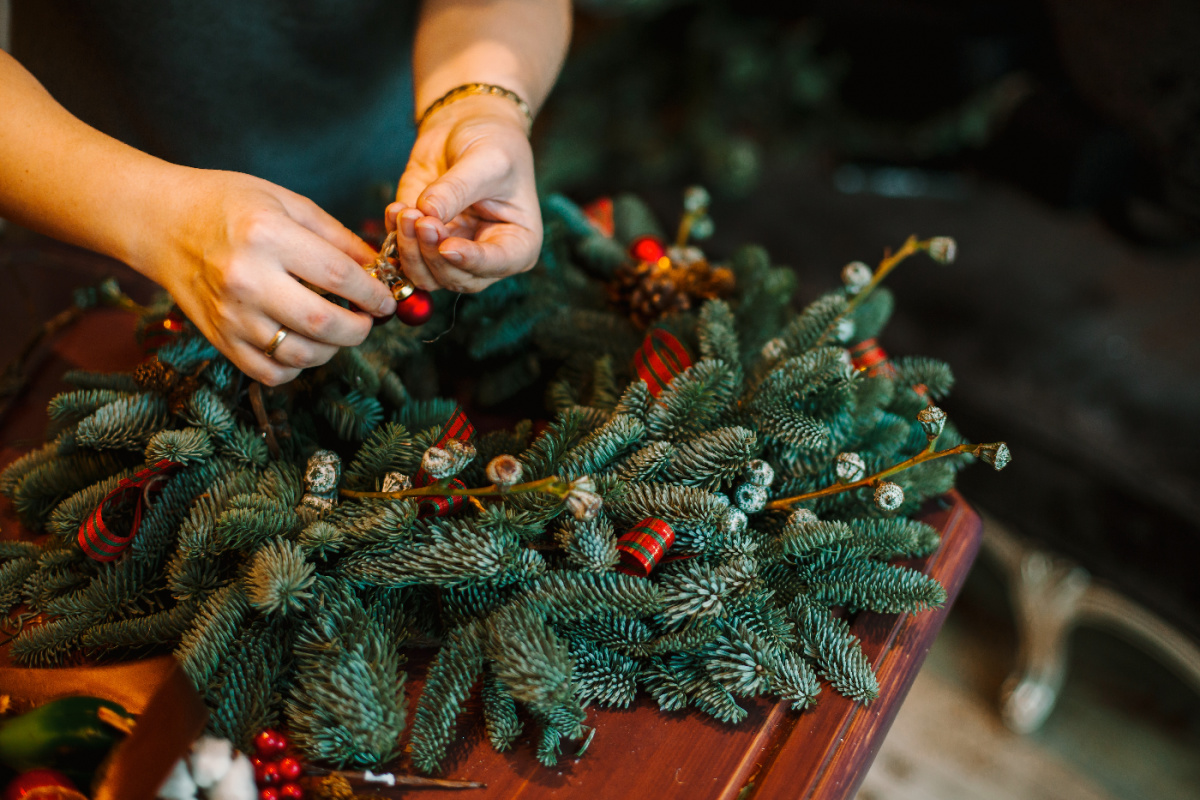 While most people focus more on plumping up their Christmas trees or decorating the staircase with garlands, why not start with your Christmas wreath? After all, it's the first décor to give your guests a warm greeting and remind them of the holiday spirits.
And while it's far from being the most expensive-looking Christmas decoration on your list, there are ways to make it look as elegant and luxurious. Here are some tips to make your DIY Christmas wreath look expensive and unique.
Consider The Shape
Going the DIY route means you have the flexibility to the shape of the wreath you want. While the traditional shape is a circle, to make a unique statement on your door, consider other shapes this year.
Go with a square-shaped wreath made of wooden sticks from your backyard. You can also try to shape it into stars or even a geometric wreath, giving a modern, classy vibe with endless allure. Regardless of what shape you go with; it doesn't have to be perfect to look amazing. Sometimes, irregularities are what make your decorations look unique and astonishing.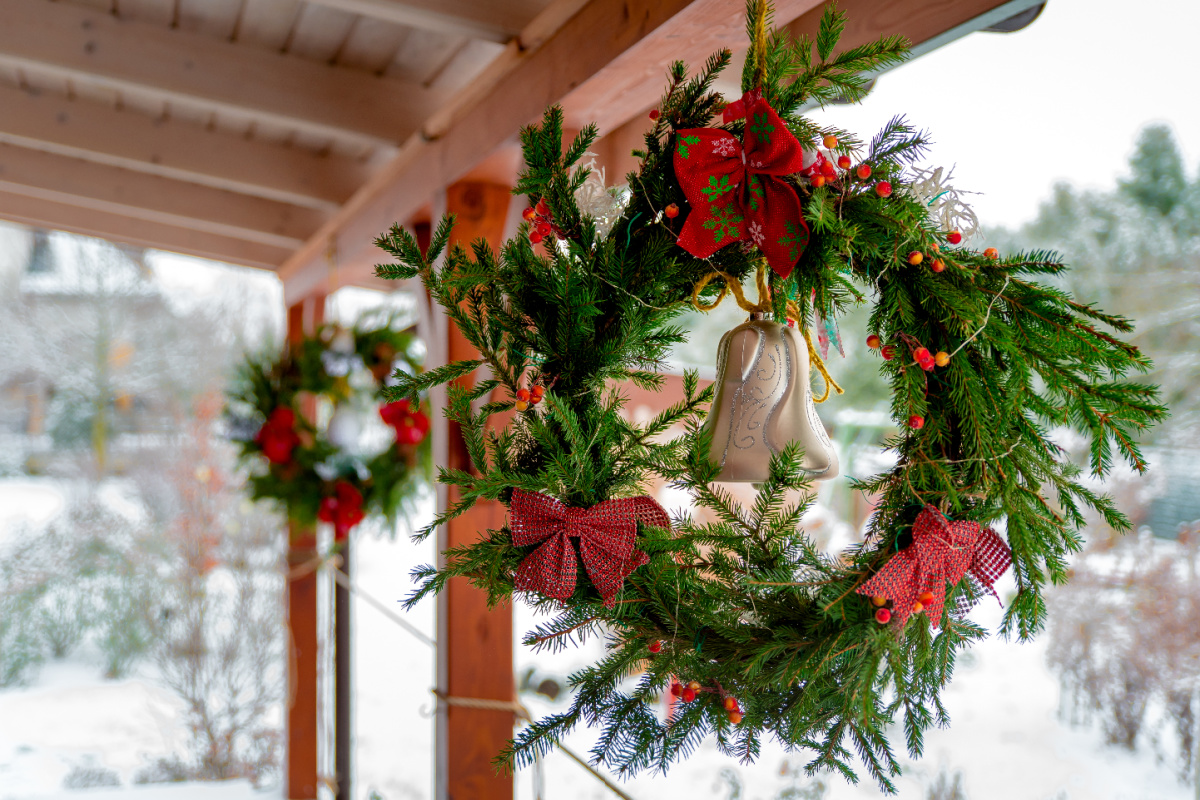 Add Floral Picks
If you want a life-like appearance on your wreath, you can consider adding real flowers and plant materials.
Floral foam comes in a variety of sizes and shapes, including a wreath-shaped one. You can design foliage with real flowers in wreath-shaped wet floral foam while keeping them hydrated and alive for a few days. While this is not a long-lasting solution, some people like the wilting look of flowers on their wreath, while others simply spray paint them after a few days.
For a good starting point, go to flower shops. They usually offer a holidays flowers collection for those who want fresh flowers as holiday decorations. These collections are good for decorating your wreath if you want something floral and fresh.
You can pick smaller floral picks to bury in the branches or go with a large one to make it a statement piece at the top or bottom of your wreath.
Always Fluff
If you bought an artificial wreath from the department store last year, chances are you want to revive it and add a touch of sophistication. You'll probably need to shape up your wreath before getting creative with it.
Fluffing the wreath can make it look fuller and more natural. Try separating smaller branches and fanning them out to cover as much area as possible. Be sure not to create new gaps or holes between branches, though. A properly shaped wreath is always eye-catching, however lavish or minimal the embellishments may be.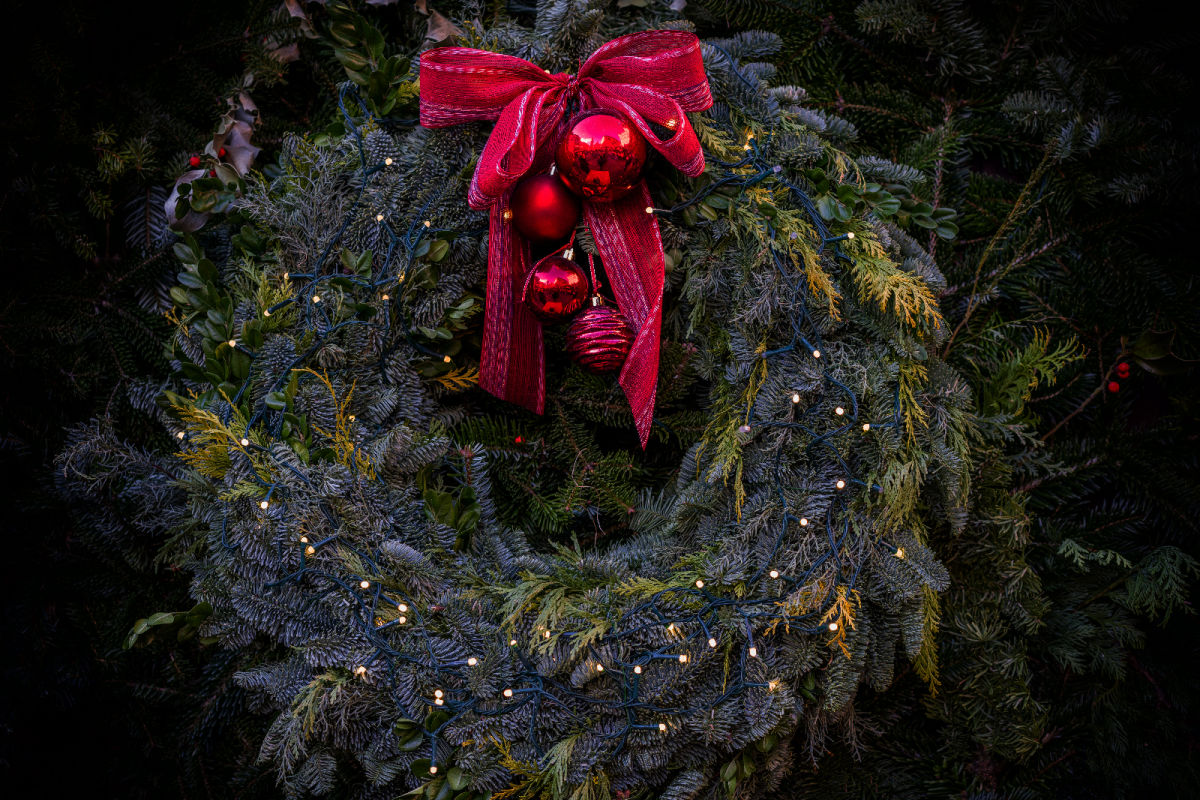 Add Some Lights
Who says Christmas trees only get lit? You can add some Christmas twinkle to your wreath, too.
It used to be that Christmas lights came on green or white strands, but nowadays you can find colorful ones, fine wire, and even black variations. Choose a strand where the cord color matches your wreath so the cord will be less obvious. Consider illuminating your wreath from the inside out to give it a dynamic look.
Use Careful Palette Of Colors
Consider the color palette or theme for your decorations to be sure your Christmas wreath is in harmony with other surrounding decorations. It's best to stick to a combo of one or two colors to give your DIY Christmas wreath a simple yet elegant look. Of course, you can always use more colors if you want to make it look eclectic. Just make sure they're in the same color family – like tones of purple or all jewel tones.
One trending color palette that's practically fail proof is silver with hints of gold. The cooler and muted tone of silver can bring a snowy feel. Meanwhile, gold adds a bit of warmth and depth as it contrasts with the leading silver tones.
Tie The Ribbon Like A Pro
While you can always buy a pre-made bow, going DIY gives you leeway to customize your wreath even more. This is provided that you know how to tie a bow like a pro, of course.
Depending on how you decorate your wreath, you can make simple bows perfect for minimalist wreaths to elaborate bows with wired ribbon as an elegant finishing touch to your DIY Christmas wreaths.
Conclusion
Hanging a wreath on your door is like putting a bowtie or necklace on your house. While making your own DIY wreath already gives it a unique touch, why not dress your Christmas wreath up? It adds a little sophistication and will 'wow' your guests when they knock on your door.
With the above tips and a bit of creativity from you, you can share a bit of the holiday spirit with your neighbors in a lavish-looking way.