Can you smell it?  Love is in the air and all around us. What better way to celebrate than with a great cocktail.  The Chocolate Covered Raspberry Martini is a fantastic option for a special occasion.  And since the recipe is designed for two drinks, it's perfect for a romantic dinner.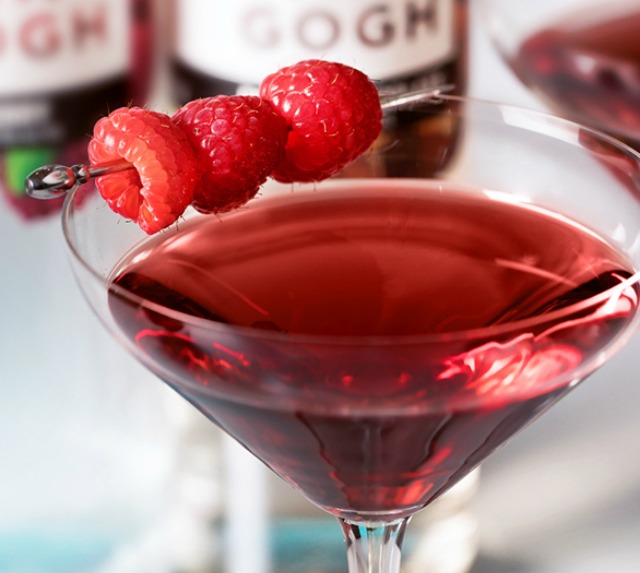 Having a Galentine's Day instead?  NO PROBLEM! This Chocolate Covered Raspberry Martini is perfect for ladies' night, too.
Chocolate Covered Raspberry Martini Cocktail Recipe
Links may be affiliate links.
There are a few things you need to make this cocktail. The first is a bar set. It really just helps make everything easier. A good bar set will include jiggers, a cocktail shaker, a muddler and a strainer. This bar set is really fantastic, and great quality. It's gorgeous to boot, and will take a place of pride in your kitchen or home bar. This one is a great starter kit.



Chocolate Covered Raspberry Martini Cocktail Recipe
Ingredients
4 oz. Van Gogh Raspberry Vodka
2 oz. Van Gogh Dutch Chocolate Vodka
1½ oz. Crème de cassis
Ice
Raspberries, for garnish
Instructions
Fill a cocktail shaker with ice
Add the raspberry vodka, chocolate vodka, and creme de cassis.
Shake until well combined and chilled.
Strain into two chilled martini glasses
Garnish with raspberries on a pick
Isn't that easy?  Whoever that special person is will be so impressed! They'll never have to know that it took like three minutes and the hard work was done for you. I won't tell them!