Cranberry Mimosas are the cocktail for celebrating the season. They're perfect for brunch, dinner, a little dessert cocktail, or even as a just because I'm feeling festive drink.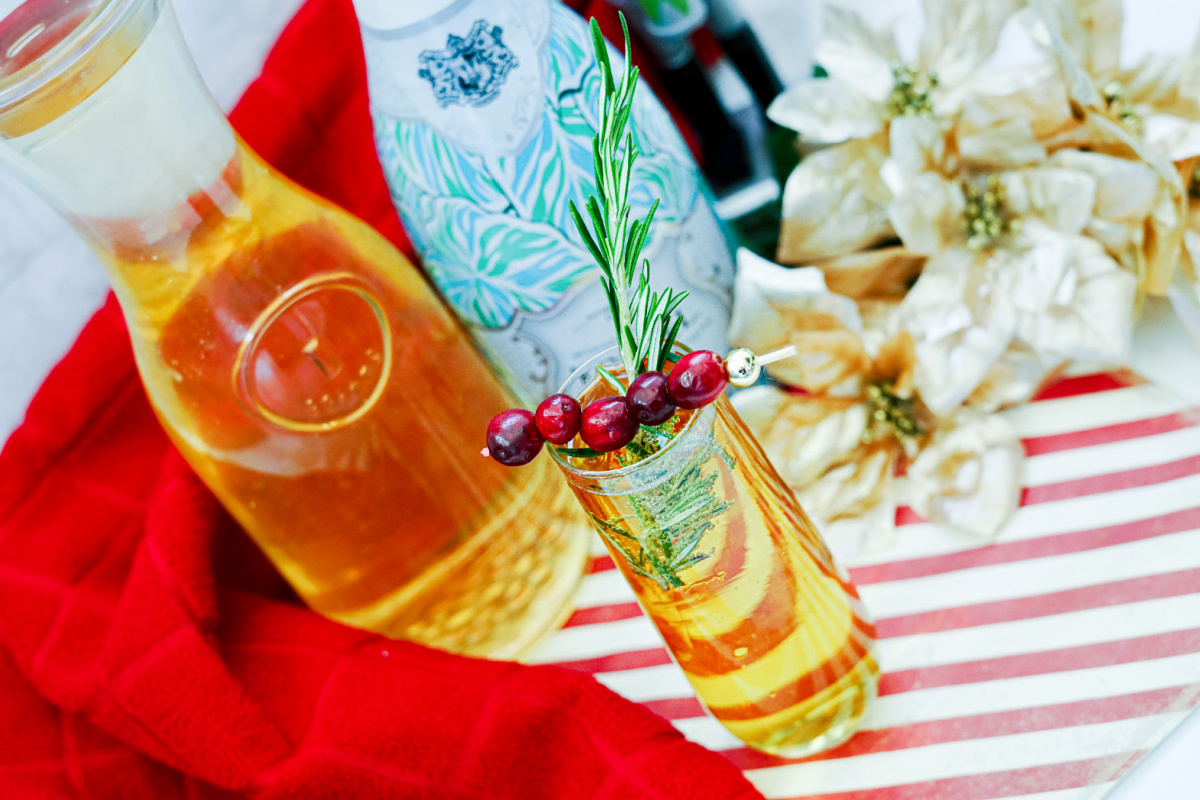 The best part is that they are so easy to make, and are a real crowd pleaser.
Sometimes you feel like having a little celebration with a perfect winter cocktail. Whether it's scoring that one hard to find gift, finally getting everything wrapped, or even just because you're feeling festive. This simple and easy Cranberry Mimosa cocktail recipe is perfect for that.
While these are geared for the fall and holiday season, this champagne drink really is perfect for any time of the year. If you're looking for something with a similar feel, but low carb, try this holiday ranch water cocktail.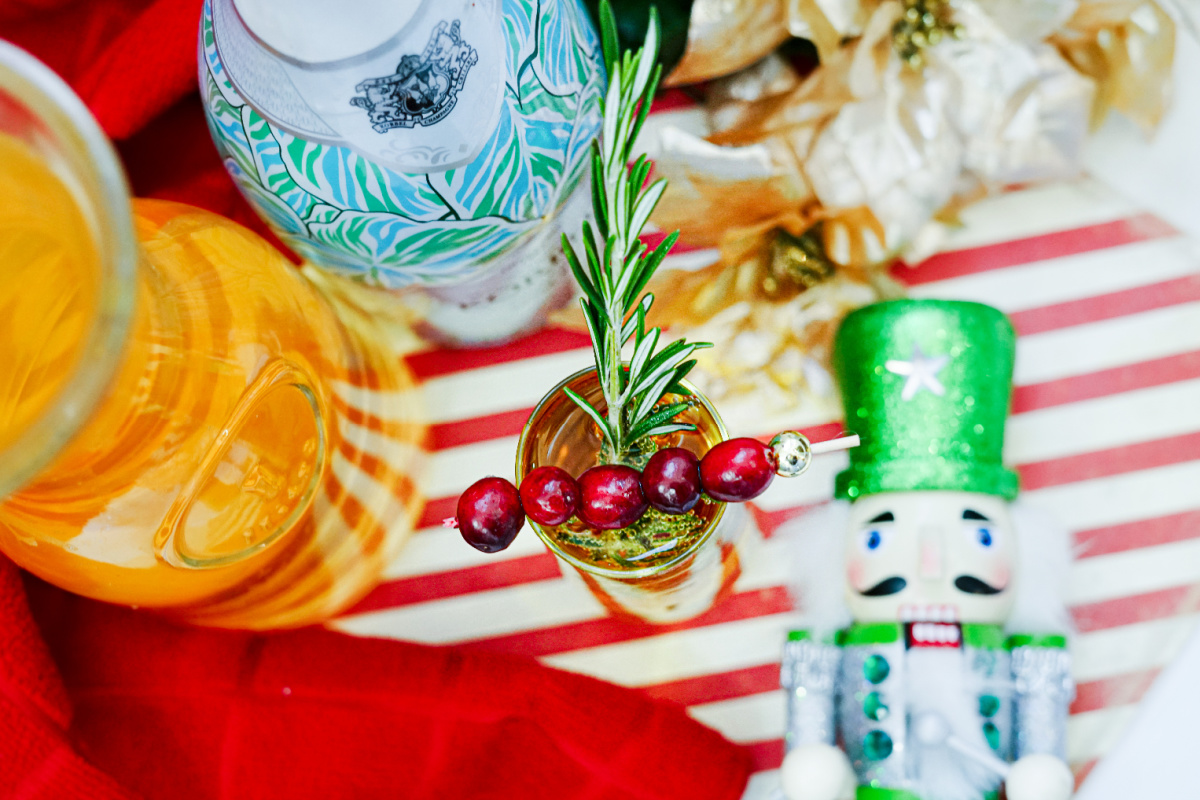 Cranberry Mimosa Cocktail Recipe
Links may be commissioned.
Ingredients
Champagne
White Cranberry Juice
Fresh Cranberries
Fresh Rosemary Sprigs
Directions
Fill a champagne flute half way with champagne.
Top off with white cranberry juice.
Garnish with a few fresh cranberries and a sprig of fresh rosemary.
Enjoy!
You can add your cranberries on a pick, like we have shown, or drop them into the drink. Another option is to use frozen cranberries, and drop them into the drink, which would help keep your drink chilled.
If you wanted to do something a little more special, and really gild the lily, you could rim the glass with sugar. Using a colored sugar like gold or a really fine sugar would look really pretty.