I am a huge fan of cowboy boots. I think that they're all weather wear, and unlike other boot styles, there's no need to put them up for summer. Denim cutoffs and cowboy boots are a quintessential summer look, after all.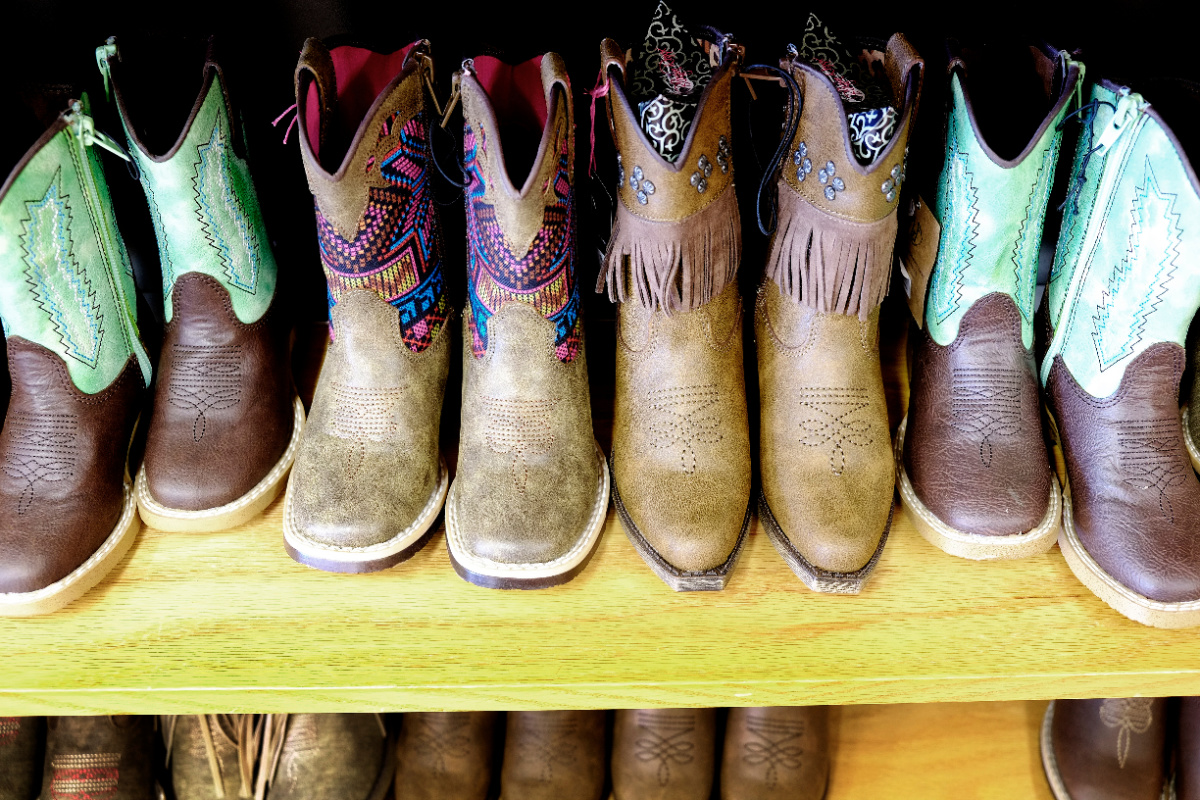 That's not the only way to wear cowboy boots though. Pair them with a dress or a skirt. Wear them with leggings. Wear them with distressed jeans. There's almost no wrong way to wear cowboy boots.
Here are 13 Pairs of Cowboy Boots we think are worth trying.
Great Cowboy Boots You Definitely Want to Wear
Links may be affiliate links.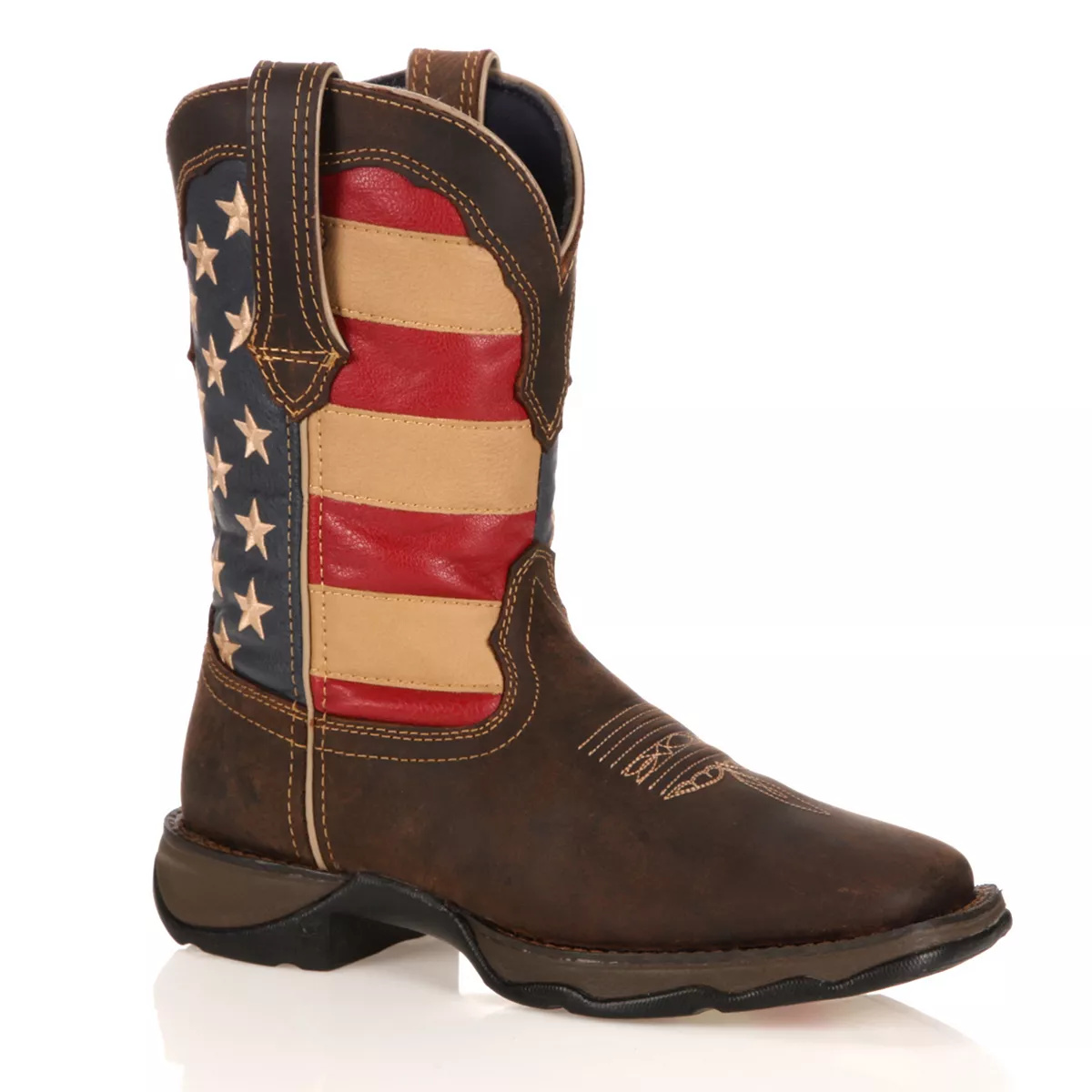 Durango Lady Rebel American Flag Boots – These cowboy boots are here to make a statement.
Corral Fringe Cowboy Boots – The embroidered leather, subtle stud detail, and fringe come together to make these a great pair of boots. Add in the peekaboo turquoise lining, and you have something special.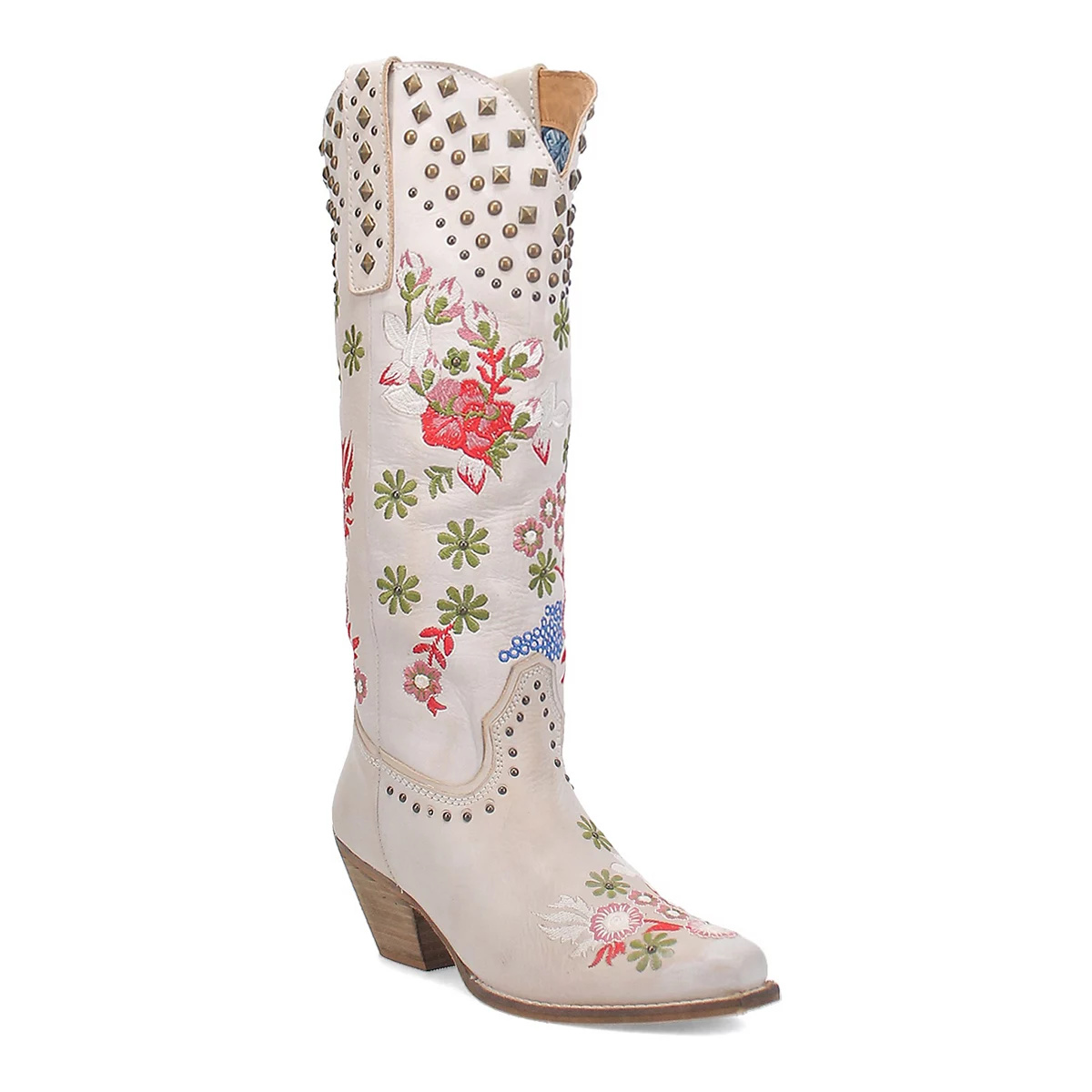 Dingo Poppy Women's Leather Cowboy Boots – The Dingo Poppy boots would be great for a fresh take for Spring and Summer, with their colorful embroidered flowers, and studded tops. Perfect for wearing with summery dresses
and shorts or skirts. These are also available in lavender or tan.
Roper Metallic Gold with Floral Embroidery Women's Boots – I like the allover floral embroidery paired with the gold metallic faux leather. The pointy snip toes and lower height make these boots a good matchup with pants. Fancy, but not too over-the-top for everyday wear. And at this price, you can afford to have a pair of fun boots.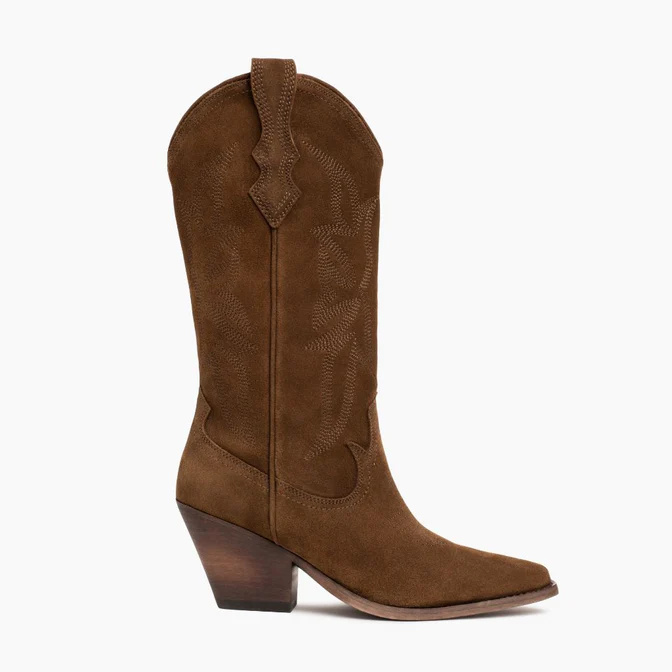 Thursday Boot Co Rodeo Women's Suede Boots – Thursday Boot Co is known for their quality items at a lower pricepoint. The Rodeo style is a good basic but stylish western boots for everyday wear. They will only look better with age and wear. Genuine suede, with not too high of a heel.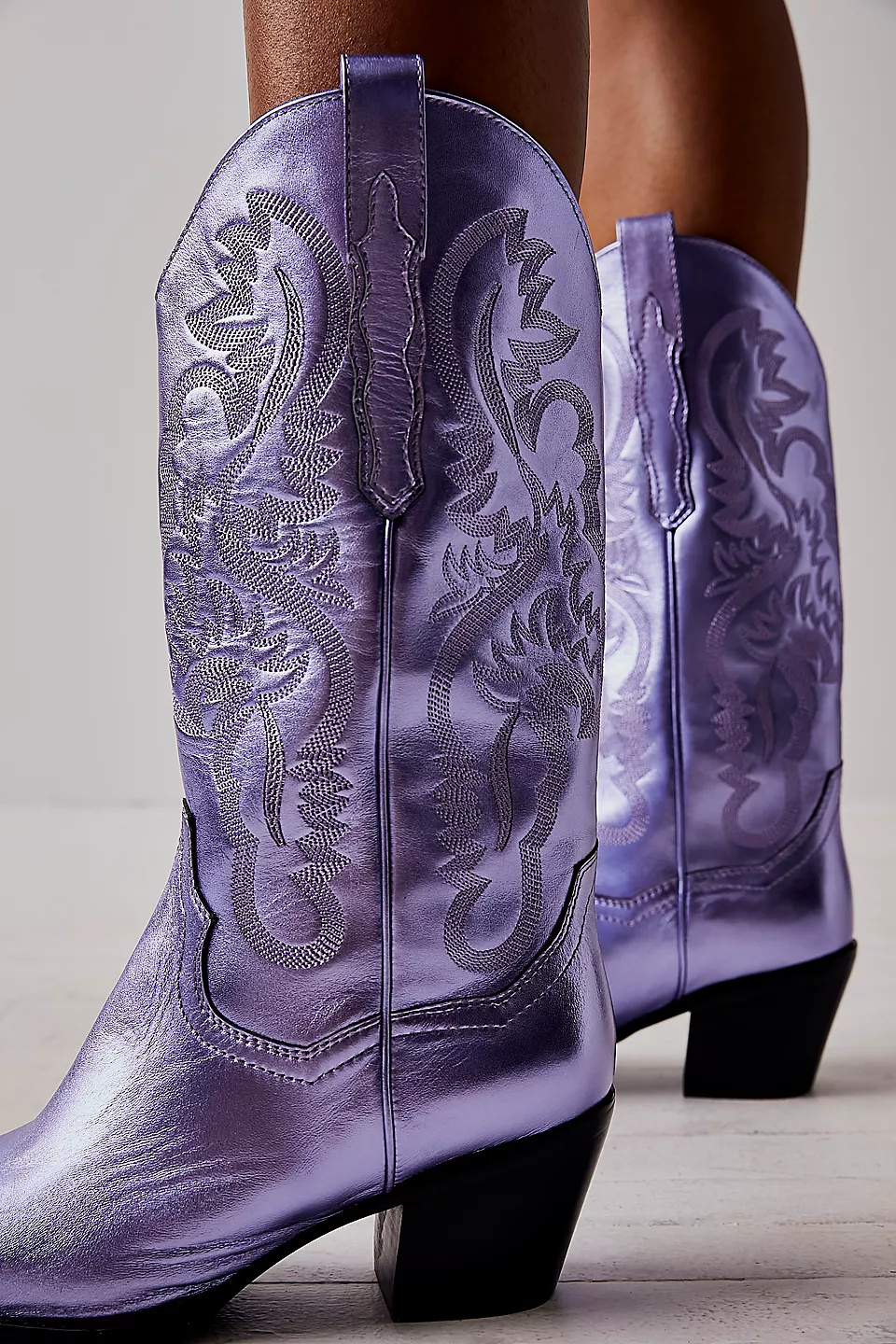 Jeffrey Campbell Dagget Western Boots – These are an upgraded western boot, and they have a detailed stitching on a variety of different real leather surfaces. I love the lilac metallic, which is subtle and could almost play as
a neutral. Although the stitching is detailed, there isn't an over-adornment on these boots. Did I mention these come in a ton of fun colors?
Circle G Black Filigree Women's Cowboy Boots – A nice pair of basic boots that should last a lifetime. Knee high with all leather construction makes these a sturdy workhorse boot. The black-on-black stitching lends a little texture and
design, but the boot speaks for itself with good quality lines.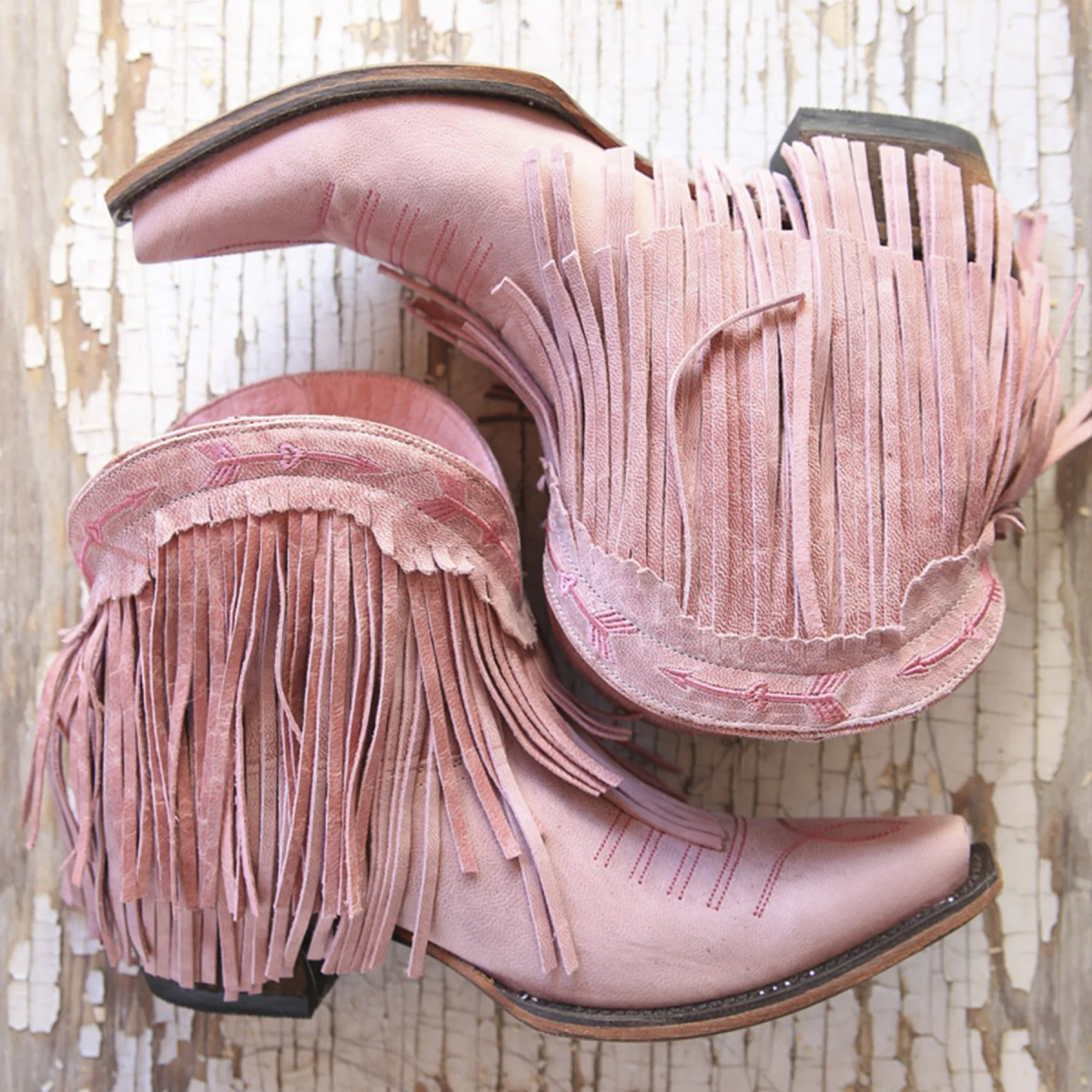 Junk Gypsy by Lane Spitfire Fringe Cowgirl Booties – Who wouldn't want a pair of swingy fringed boots? These certainly fill the bill with plenty of luxurious fringe where it will be seen, even when paired with long pants or jeans. And although these fringe-y boots show plenty of sass, the pointed 'snip' toes mean business.
Roper Amelia Short Western Bootie – This short bootie has a lot of style packed in it. The cutout and stitched design add detail without a lot of extra weight; the uppers are easy to care for faux leather – just wipe them
clean with a damp cloth. Lightweight soles, too; these could be another pair for everyday wear.
Anderson Bean Macie Bean Cactus Inlay Cowboy Boots – I LOVE everything about these cacti boots. The colorway is awesome, the cactus design with serape trim is vintage retro yet modern. With the square toed base, no one would know of the secrets of the cacti when worn with pants. Add to that they are all leather, I'd have to agree with Cavender's that these are Pretty fly for a Cacti!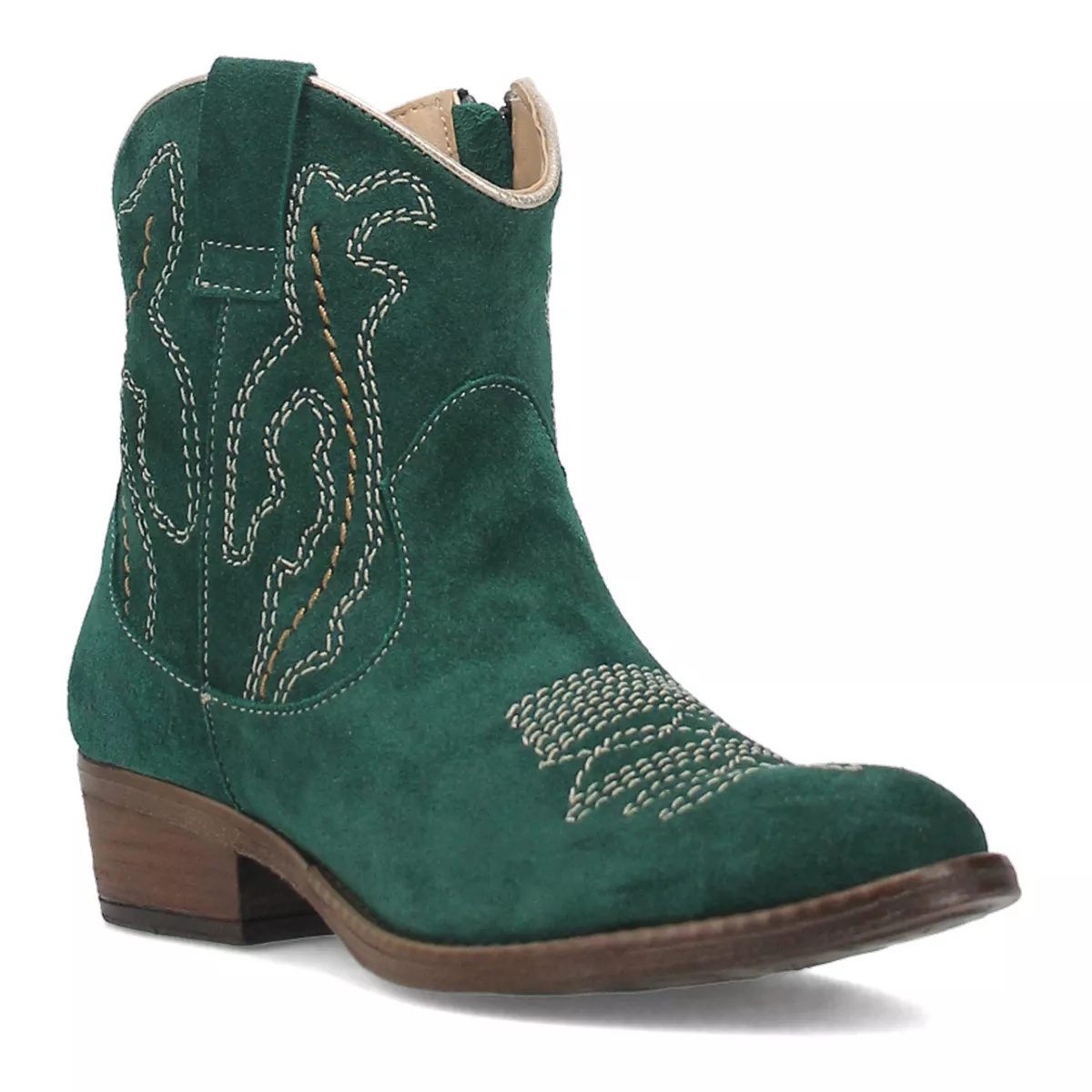 Dingo Daisy Mae Women's Suede Western Booties – Although I have chosen the pink boots, these come in a bunch of fun colors (check out the green or mustard colors)! Low shaft great for wear with everything, and a zipper to make them easy to put on. Genuine suede uppers, and contrast stitching detail make these boots nearly perfect.
Lane Plain Jane Shortie – These boots may be called Plain Jane, but they are anything but. Classically styled with a short shaft makes them perfect with everything from jeans and leggings to summer dresses and shorts. Ankle high with a slightly rounded toe makes them comfy for everyday wear. Their neutral tobacco brown color is a perfect compliment to any fashion.
Betsey Johnson Edison Boots – Leave it one of my favorite designers, Betsey Johnson, to make a pair of boots that are nostalgic yet modern. These black boots with fun rhinestone stars make a statement and allow you to be the star. Comfy enough to wear all day or for dancing the night away.