The holidays are upon us, like RiGHT NOW!!! How did that even happen, and can I have November and December back?  I have stuff to do that I need that time for. Like decorating my house and making cookies.  Zoiks!! Maybe a Merry Minty Martini will help forget about all of that.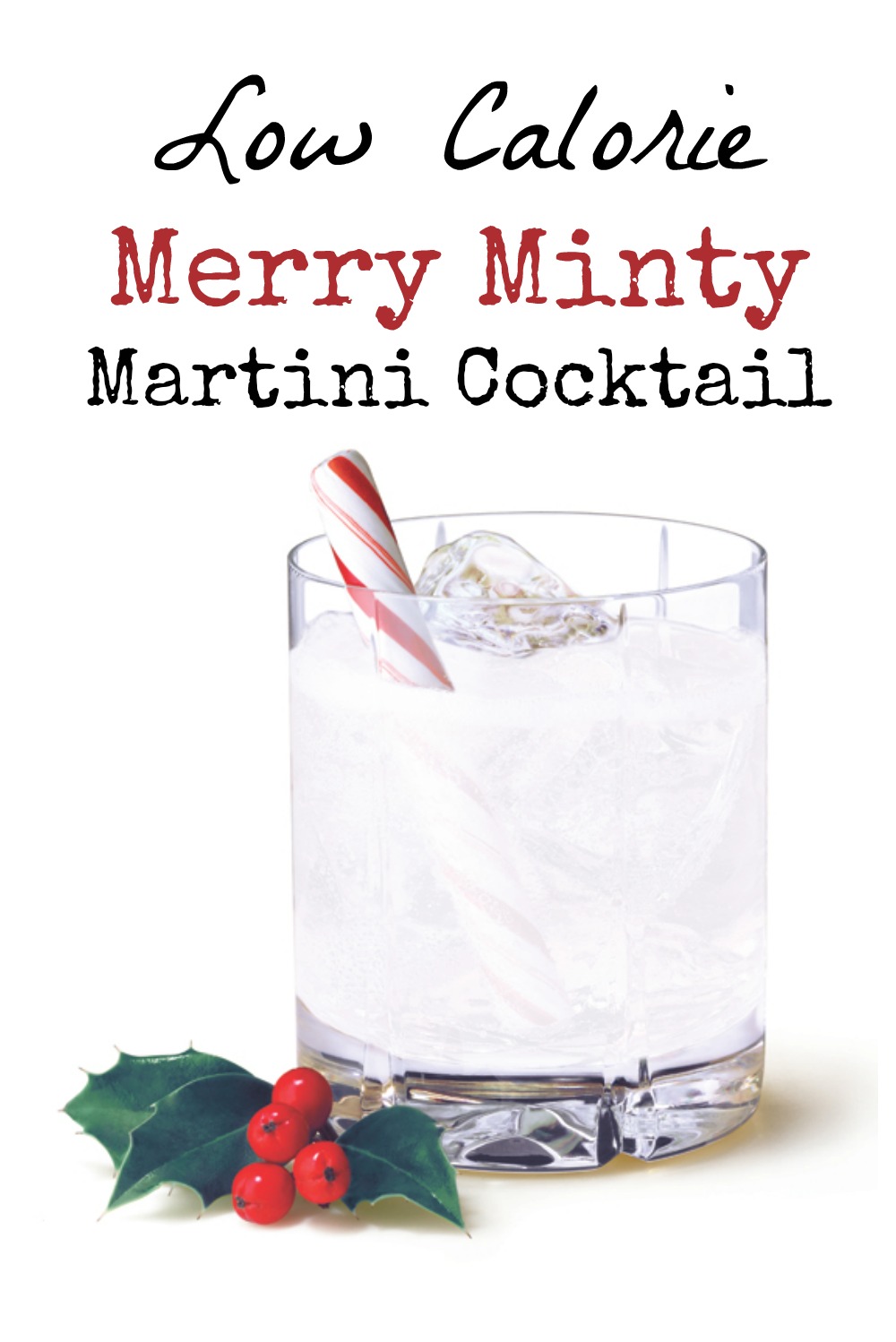 This Merry Minty Martini is so easy to make, and tastes like a holiday dessert.  And since it's low calorie, you don't have to feel guilty about indulging in one of these delicious cocktails.
Merry Minty Martini Cocktail Recipe
Simple to make, with just a few ingredients, this cocktail is sure to please even the pickiest palates.

Low Calorie Merry Minty Martini Cocktail Recipe
An easy to make low calorie cocktail that tastes like a holiday dessert.
Ingredients
1 part Skinnygirl® Bare Naked Vodka
1 part DeKuyper® Peppermint Schnapps
1 part fat-free sweetened condensed milk
Mini candy cane for garnish
Ice
Instructions
Fill a cocktail shaker with ice. Add the first three ingredients to the cocktail shaker and shake well.
Strain into a glass filled with fresh ice.
Garnish with a mini candy cane.
See how easy that is? It's easy to double or triple the recipe, too. Whip up a batch for everyone visiting this holiday season.