Lots of people like to entertain, but they're stuck in a rut. They're not sure how to elevate their home bar, and are making mediocre drinks for their guests. Chances are that they're making bad drinks when no one's around.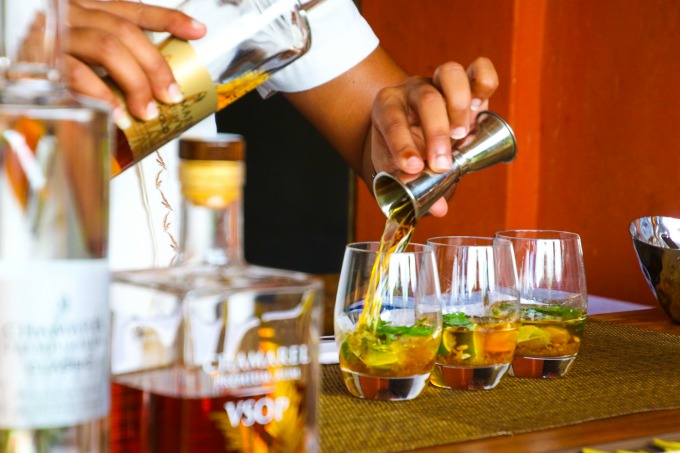 We're here to help you. We want you to elevate your cocktail game, your mixologist mastery, and basically, impress your guests. Sounds like a plan, no? If you want to better your home bar, then keep reading.
12 Items that Will Create Home Bar Envy
Links may be commissioned. Thanks for supporting small business by shopping through them. Editorial samples may have been provided.
Anyone that likes to entertain knows that sometimes, you have to play bartender. One of the ways to elevate your bartender game is to practice. Another is to have great liquors that make amazing drinks, and really cool tools that get the job done, while impressing your guests. Here at Style on Main, we regularly feature amazing drinks that you can make at home. Now, we've rounded up some top shelf liquors and cool gadgets that you're definitely going to want to check out.

Courvoisier
Courvoisier is pretty much the granddaddy of Cognac in regard to name recognition. No one would be disappointed if you showed up with a bottle for their home bar. Many people confuse cognac and brandy, but cognac is actually a type of brandy made from pears. Cognac has long been a sipping liquor, for after a meal, although it has been used in a few classic cocktails like the French 75.
Sake
Sake is going to be the next big thing that everyone wants. Sake One, a sake manufacturer out of Portland OR, is doing great things. From their g50 sake to Moonstone to the top shelf Momokawa, there's something for everyone. While most of us are familiar with sake as a drink we have with sushi, be on the lookout for some amazing sake cocktails.

Sugar Island Spiced Rum
There are two kinds of rums – a rum that's fine for drinking and great as a mixer, and a rum that's great for sipping. Sugar Island Spiced Rum is the latter. With its rich vanilla and caramel flavors that are accented by cinnamon, clove, and nutmeg, Sugar Island Spiced Rum is a great option for your fall and winter adult beverages.

Uncle Val's Gin
It used to be that only a few types of people drank gin. They tended to be older, more mature, and not necessarily open to new things.  Not anymore! Gin is having a moment right now. Get on board with Uncle Val's gin. There are a ton of new cocktails using gin as their base. Uncle Val's is available in several varieties like Peppered (all with hints of peppers), Restorative (more like your classic gin), and Botanical (with more floral and citrus tones.)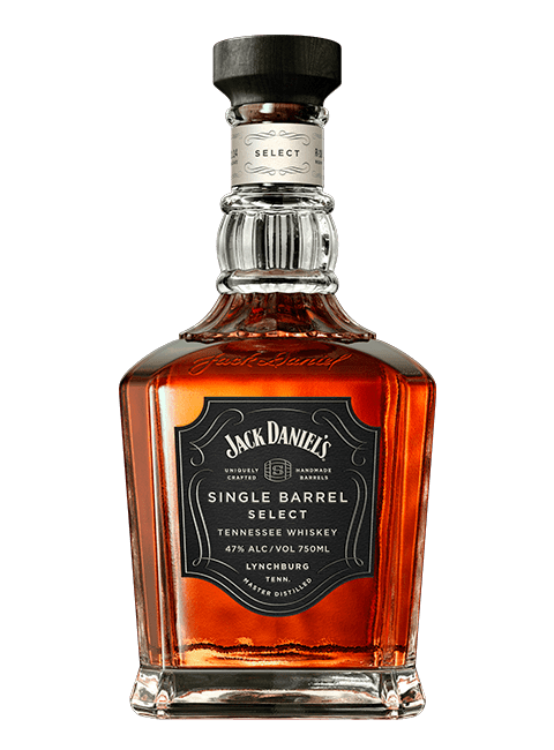 Jack Daniels Single Barrel Select
Most whiskeys are blended to create the flavor that you're used to. Jack Daniels has selected some of their best barrels to bottle without blending, and the result is Jack Daniels Single Barrel Select. This whiskey will have its own distinct taste and flavor, due to the barrel's aging and storage conditions.  Each batch is different and unique, and this makes an amazing gift.
Budweiser Reserve Copper Lager
Two American icons have teamed up to bring us something totally new and different. Budweiser Reserve Copper Lager is a partnership between Budweiser and Jim Beam. It's an American lager style beer that's aged with Jim Beam bourbon barrel staves. This gives the beer a nutty taste with caramel and vanilla notes. And the bottles are really fun, too. Better hurry, though, as this beer's only going to be around through the holiday season.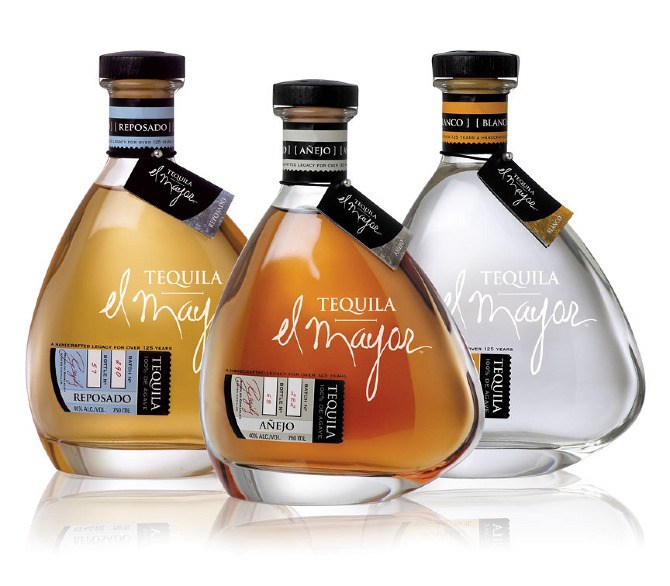 El Mayor Tequila
Growing up in SoCal, tequila was pretty much our version of moonshine. It was found easily, was strong, and would leave you feeling awful the next day. El Mayor Tequila is NONE OF THAT. It's a great, premium tequila. The same family has been making El Mayor for four generations, including growing their own agave, and they believe in doing things the right way. The result is a tequila that's delicious in a mixed drink and fabulous alone.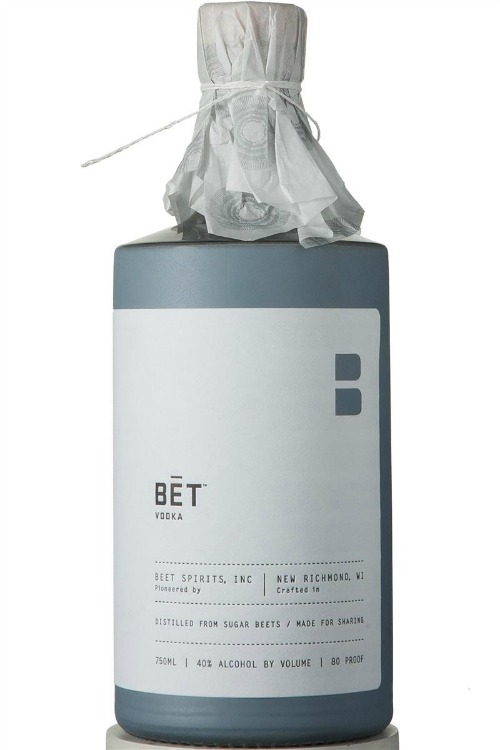 BET Vodka
Vodka is a classic standby. BET is a newer vodka that's got a unique twist – it's made in Minnesota from sugar beets from family farms. How cool is that? It's a great drinking vodka that's clean and crisp and oh so smooth. Compare it to your favorite top shelf or ultra premium brands. It works nicely in a cocktail, but can definitely stand on its own.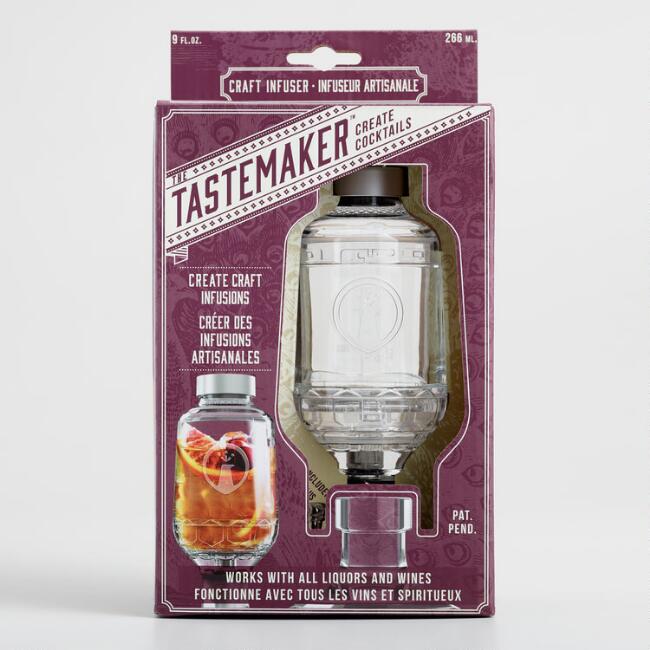 Tastemaker Infuser
Infusing liquors is one of the big things. Infuse just the amount you need with this Tastemaker infuser. It holds up to 12 oz, so you have enough infused liquor for drinks for your get together, but not so much that it'll last the rest of your life. Once you get started infusing, you can't stop, won't stop, and you'll want to pick up a couple of these.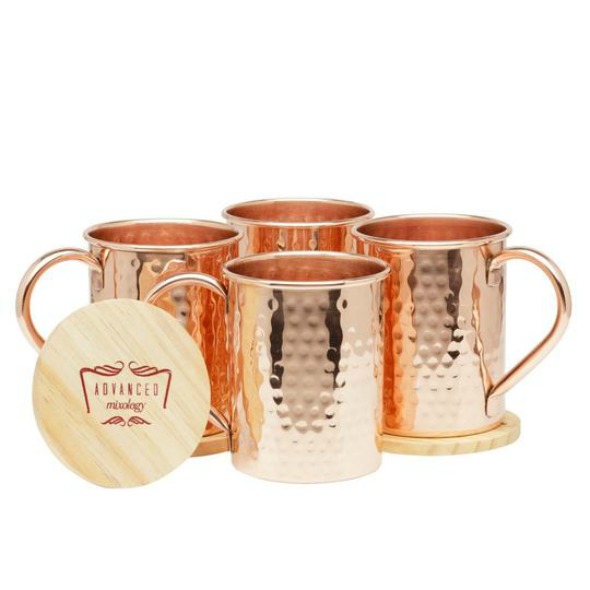 Copper Mugs
I know what you're saying. Doesn't everyone have a set of copper mugs by now. Yeah, they probably do, but this set from Advanced Mixology are really kinda cool. Instead of being the traditional barrel shaped hammered copper Moscow Mule mugs everyone is used to, they're straight sided. That's right – they look more like a coffee mug. We're always on the lookout for fun barware, and these definitely fit that bill.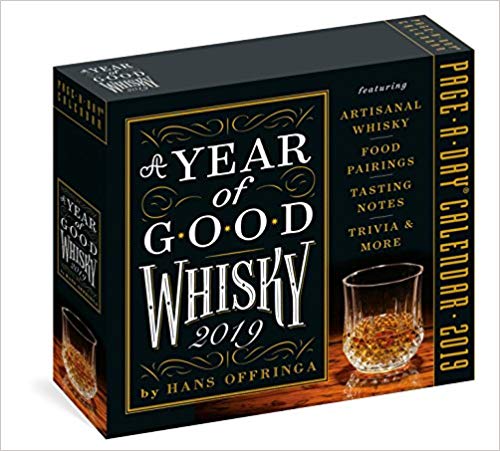 A Year Of Calendar
I've always loved these fact-a-day style calendars, and these are no different. A Year of Good Wine, Good Beer, or Good Whisky will help elevate anyone's knowledge to the next level. Every day, you'll learn something new about favorite libation, whether it's tasting notes, games, trivia, quizzes, cocktail recipes, and so much more. It even includes recommendations for things you simply must try. At a budget friendly $15, this is a great co-worker gift or stocking stuffer item.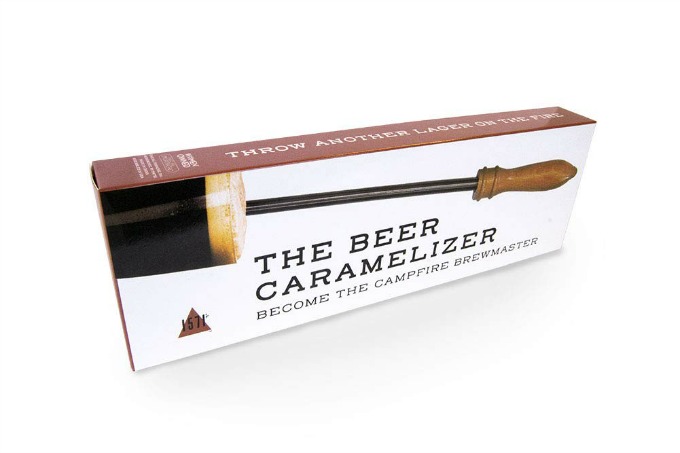 Beer Caramelizer
Make your beer sweeter and smoother with the Beer Caramelizer. Basically, you put the tool together, heat it up over the fire, and dip it in your beer.  There's a little more to it than that, but how fun would this be to experiment with? Get a flight of beers and go crazy.
Aren't these items fun?  When paired with some fab drink recipes, there's no stopping your at home bar game from being masterful.