Movies tend to stick with us.  There's a reason for that.  They make us feel.  They make us relate.  They make us laugh and cry and love.  These are some of my favorite romantic movie quotes.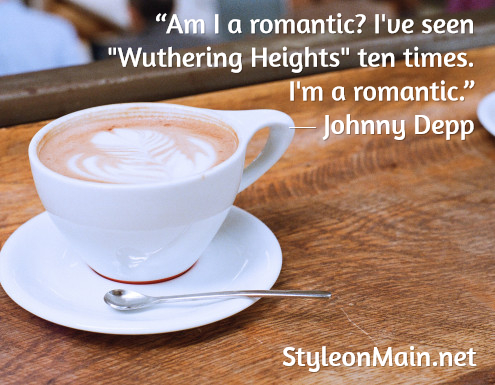 Yeah, okay.  So this one isn't technically a quote from a movie.  I think we can give it a pass, as it's Johnny Depp talking about being a romantic.
Forces of Nature is a meh movie, for the most part.  However, at the end, it actually gets good.  Who knew?  This is really quite the pearl of wisdom from the movie.  Love is hard, and takes work.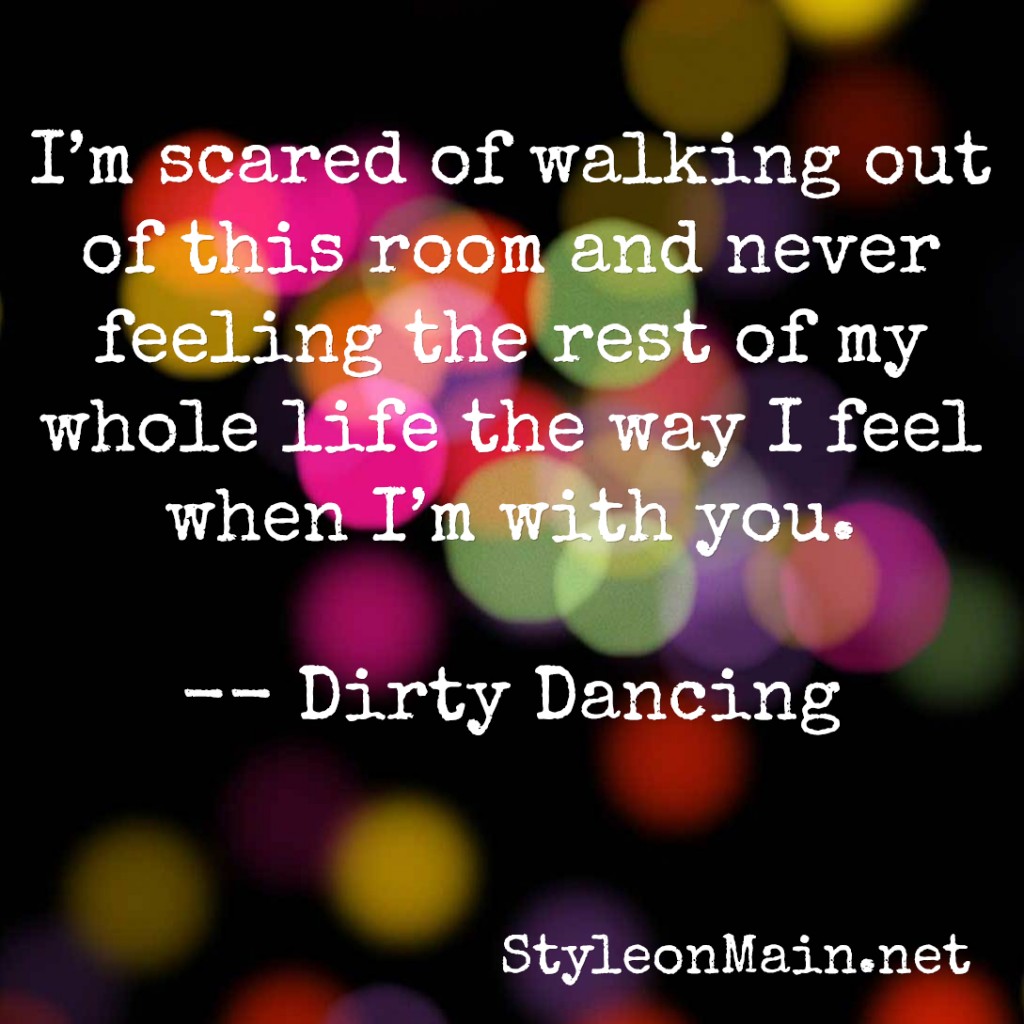 Dirty Dancing.  Need I say more?  One of the absolute best movies ever.  Don't agree?  FIGHT ME!!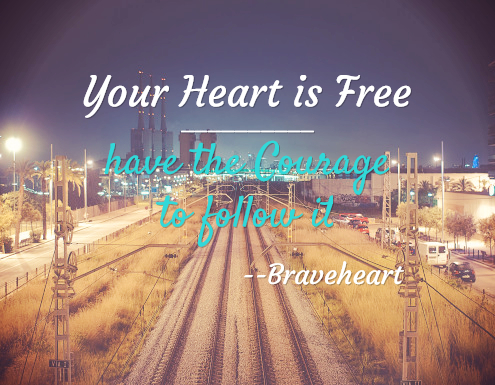 Romantic?  Maybe.  Uplifting and inspirational?  Absolutely.  Sometimes we need to hear that even more.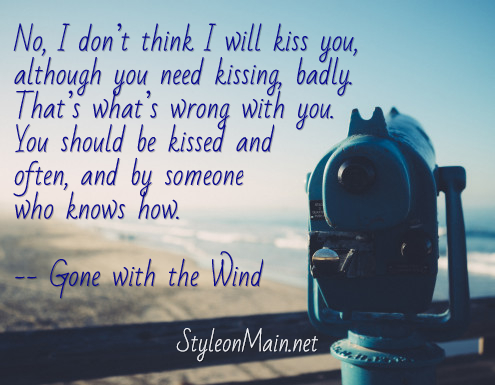 Ahhh, Rhett.  Shouldn't we all be kissed often by someone who's good at it?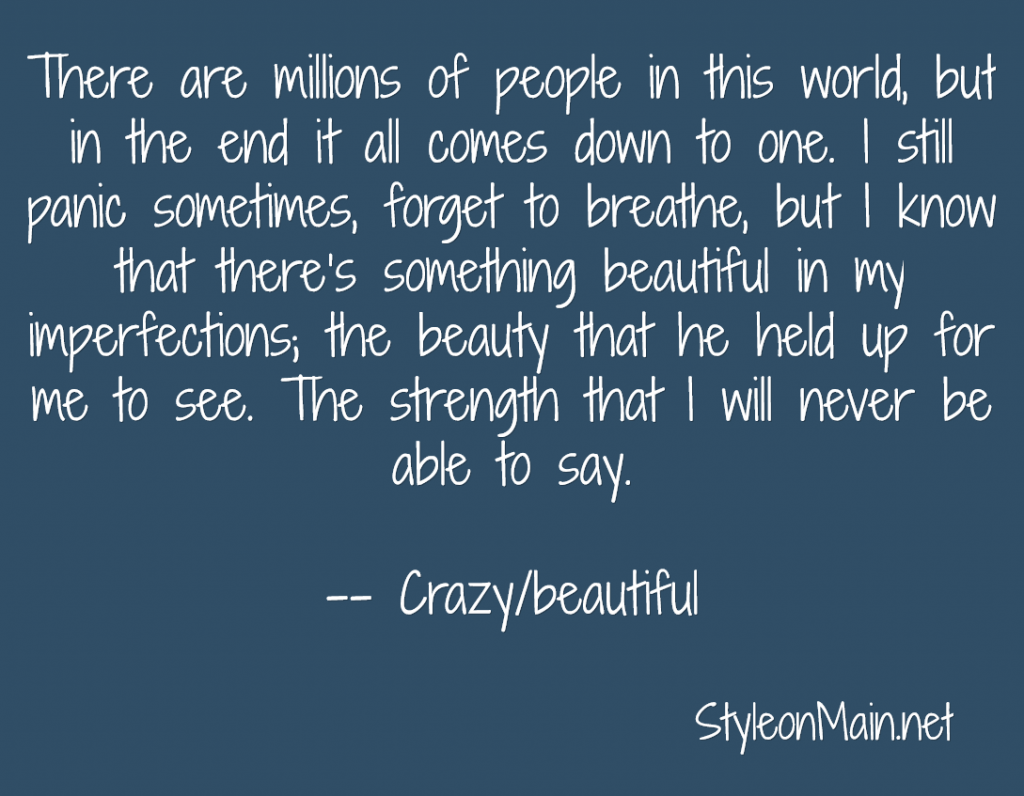 Sometimes we just need someone else to see the beauty in us.  We're too busy looking for the imperfections.
More Valentine's Day & Romantic Goodness
If you're looking for other ideas to make your Valentine's Day a little bit more special, I'm sharing a few ideas from my favorite bloggers.
7 Best Amish Romances for Valentine's Day from In Our Spare Time
10 Romantic Movies for Guys from Upstate Ramblings
Snuggle Up for Valentine's Day Movie Night from Day by Day in Our World
15 Books About the Love of a Dog from Two Little Cavaliers
Love in Unexpected Places Movies from How Was Your Day?
Funny Valentine's Day Books for Kids from My Kids Guide
15 Good Clean Romance Novels for Valentine's Day from Better in Bulk
Family Valentine Movies from Views from the Ville
Family Friendly Valentine's Day Movies from Philzendia
Quirky Love Stories from The Guavalicious Life
??? from Mom on the Side
Romantic Board Games for Couples from Gaggle of Gamers
Unexpectedly Romantic Movies for Date Night from Pretty Opinionated