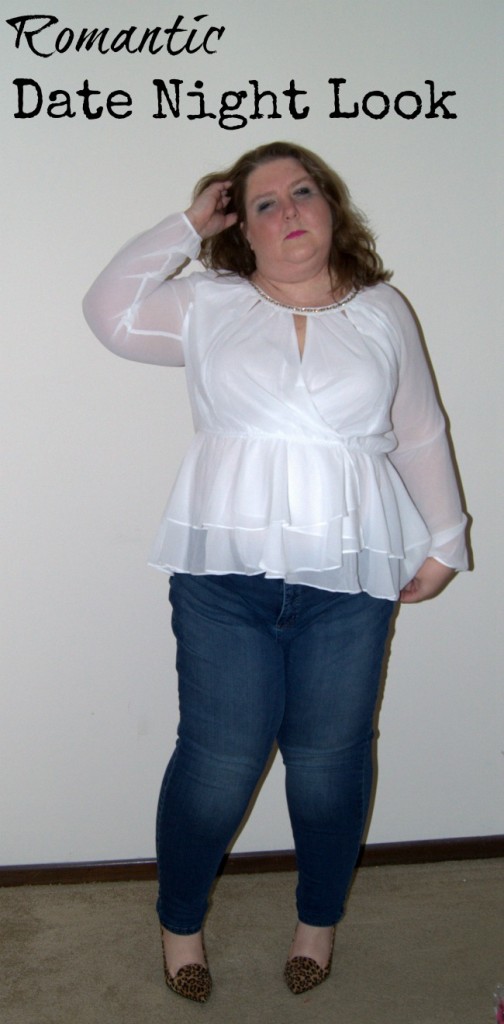 This is a recreation of a recent romantic date night outfit. We went to dinner and an improve show. I didn't want something too dressy, and was aiming for something sort of stepped up from casual chic. I don't know about you, but I always feel feminine in ruffles. I've kind of always had a thing for them, and I guess I still do. The top shows a little bit of skin, but isn't too revealing. While it has long sleeves, the lightweight chiffon would be good for just about all seasons. I chose to pair it with a pair of great skinny jeans and leopard stilettos.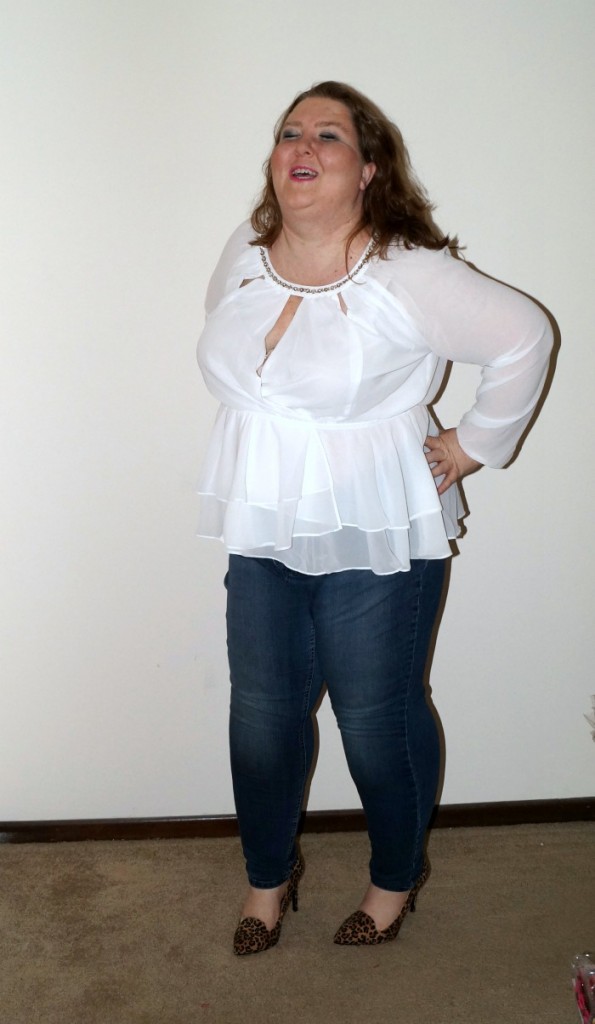 For makeup, I went with a smoky eye in the blue family. I used the blue shades from Smashbox's On the Rocks palette. Lips are Matte Popular from the Jordana Modern Mattes line.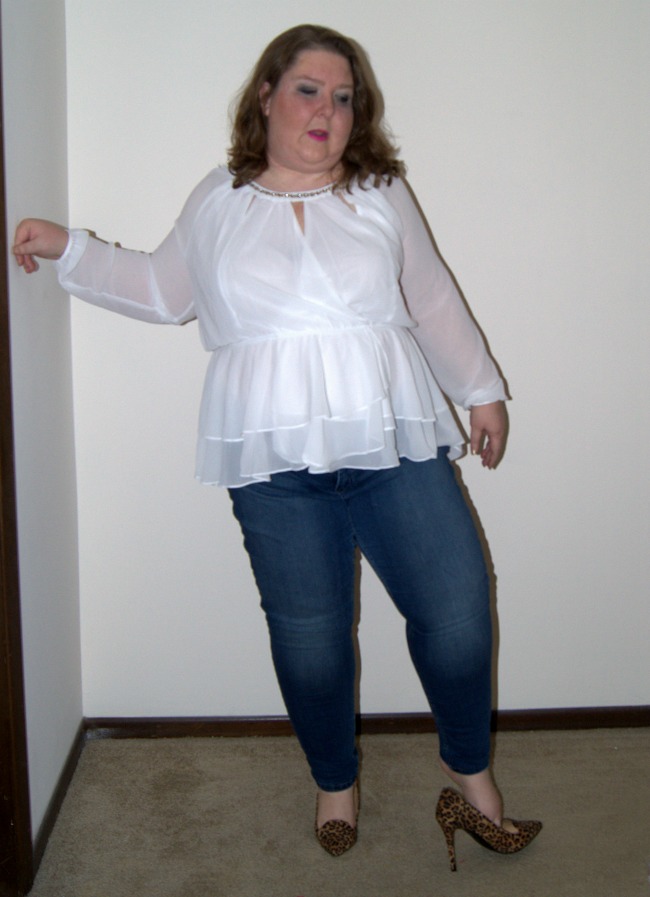 If you're looking for other ideas to make your Valentine's Day a little bit more special, I'm sharing a few ideas from my favorite bloggers.
All items are my own, purchased with my own money. May contain affiliate links.