We all know that we should use sunscreen, and we should use it every day. But, how do we know which sunscreen to use? There are so many formulations on the market nowadays! When I was growing up, spending basically my whole entire life by the poolside, there was tanning oil and sunscreen.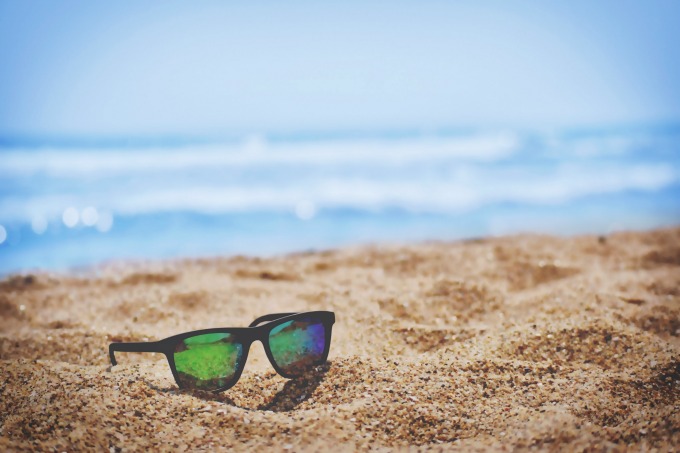 Since I was a very pale person, I knew tanning oil was not for me, and I needed the strongest sunscreen available. If you've been to a sunscreen display lately, it's quite mind boggling.
Here's a rundown of some of the types of sunscreen currently available. I'm using the Neutrogena line for a reference point. Why? They're affordable and easily found in most areas. As a bonus, Neutrogena's sunscreens are regularly ranked at or near the top of polls and independent laboratory testing for both effectiveness and safety. That's a total win, right?
Types of Sunscreen
Links may be commissioned. We'll earn a small percentage if you purchase through them at no additional cost to you.
Baby Sunscreens
Babies have tender, delicate skin, and they're extremely susceptible to burning. Pair that with the fact that they can't tell you what's wrong, and they need extra suncare and protection from sunburn.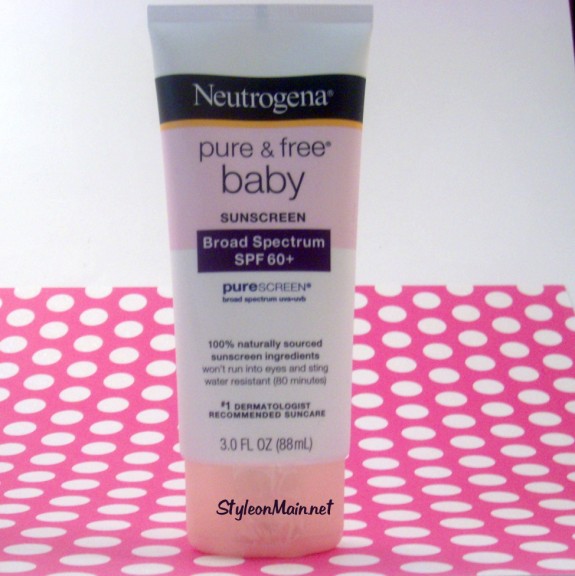 Pure & Free Baby Sunscreen – Babies have sensitive, tender skin, and need a different type of protection. Available in a stick form that provides protection from broad spectrum UVA/UVB rays with a SPF 60. This is hypoallergenic, oil free, and PABA free. Oh, and it has a tear free formula.
Pure & Free Baby Faces Sunscreen – Similar to above, but specially formulated for the teeny tiny faces. It's also tear free, and won't damage the even more delicate facial skin. SPF 45, too.


Spray Mist Sunscreens
These are one of the newer innovations in sunscreen, and I'm digging it. After a couple too many times of people haphazardly applying sunscreen to my back, and coming home with an awful sunburn, I like that I can get to places you normally can't reach. And you don't have to depend on anyone else to help you.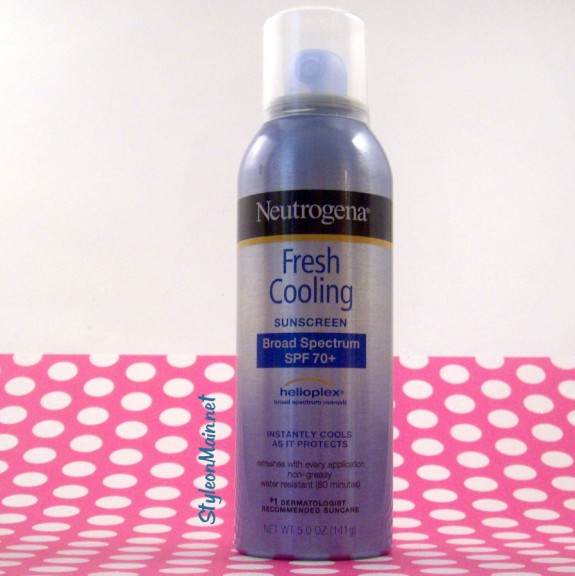 Fresh Cooling Body Mist – A non-sticky mist that cools and refreshes your skin as you apply it. It applies a fine, even layer with that absorbs quickly. That means that you don't have to rub it in. Pretty great, right? The sprayer works at all angles, so that you can get those hard to reach places. Water & sweat resistant and smells good. Available in SPF 45 and 70.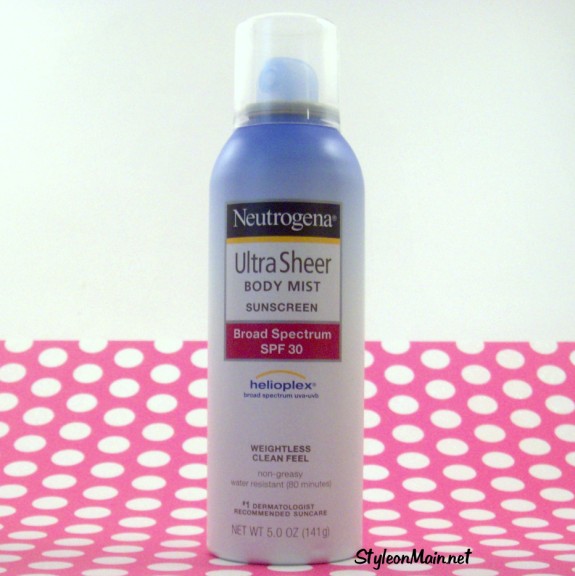 Ultra Sheer Body Mist – Similar to the Ultra Sheer Dry Touch Sunscreen, but in a spray form, like the Fresh Cooling Mist. This one absorbs quickly, and doesn't leave you feeling oily, greasy, or sticky. SPF 30.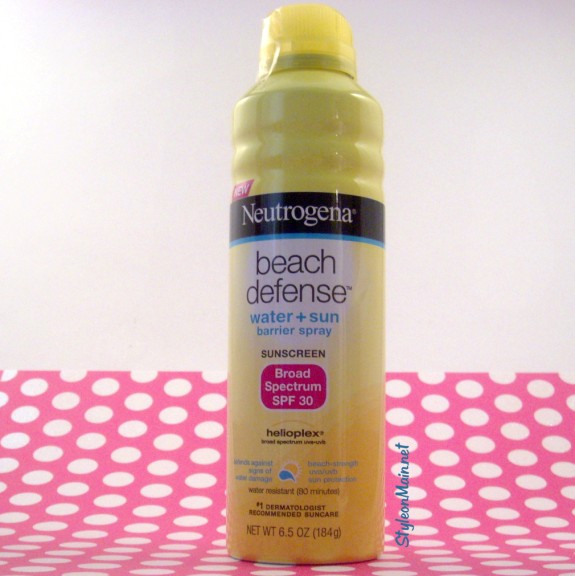 Beach Defense Water + Sun Barrier Spray – Broad spectrum sunscreen that protects from the impurities in water. It repels salt, sand, and other elements, as well as being sweat and water resistant. Available in SPF 30 and 70.
Lotion Sunscreens
This is the style of sunscreen we're all used to. You squirt it out in your hand, and slather it all over your body. Be careful not to miss a section!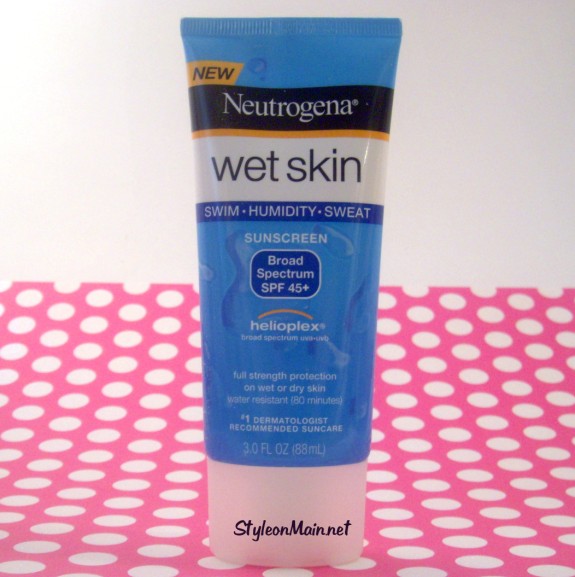 Wet Skin Sunscreen – This is the first ever water resistant sunscreen that you can apply to wet skin! Ummm, genius! What the heck took them so long to develop this? No one wants to dry off to get slathered in sunscreen. It provides broad spectrum sun protection in wet & sweaty situations, and dry conditions. Available in SPF 45 for the lotion and the spray is available as SPF 30, 50, and 85+.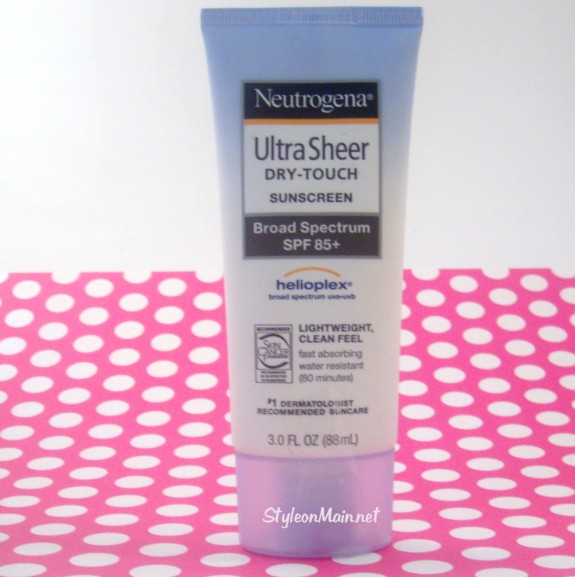 Ultra Sheer Dry Touch Sunscreen – Fast absorbing formula. The dry touch formula absorbs sunscreen oils, leaving skin feeling non-greasy. Non comedogenic, which means that it won't clog your pores, oil free, sweat and water resistant. SPF 85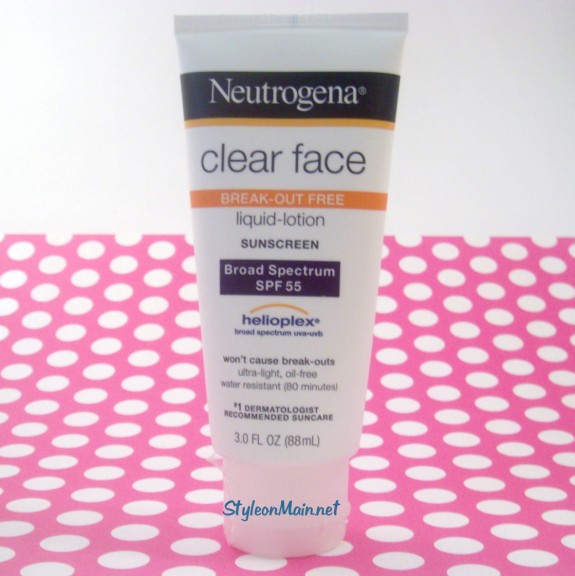 Clear Face Sunscreen Liquid Lotion – This is designed especially for your face, to help prevent breakouts. It's ultra-light, oil free, non comedogenic, and water resistant for up to 80 minutes. It's been formulated with natural botanical extracts that have shown to help acne-prone skin. Available in SPF 30 and 55.
While this is still a huge list, you can choose the sunscreen, or two or three, that's the right fit for you, and your family. You'll want to add your favorite sunscreen to your beach bag. Most of these retail for $12 or less, too, which make them super affordable for the family.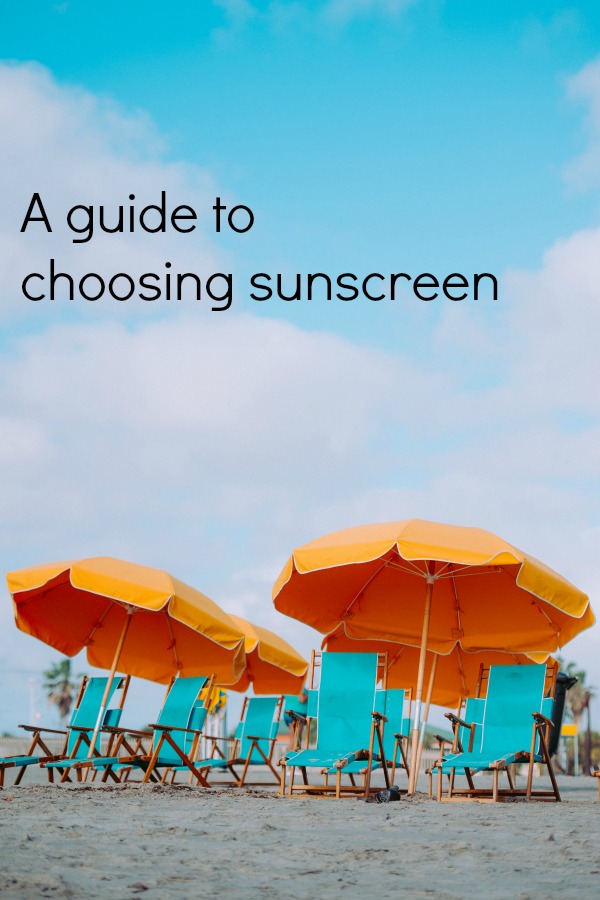 Other posts you might like