Summer is here, and it's time to celebrate. These Pineapple Mango Jello Shots will have you celebrating alllll summer long.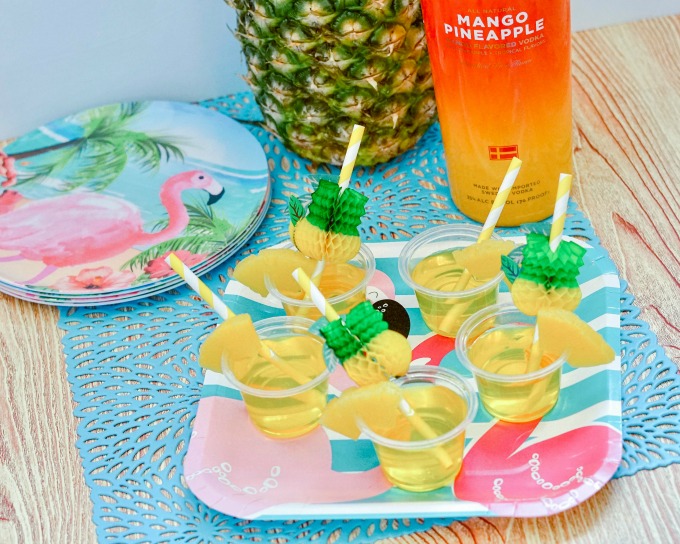 The sweet taste and how easy they are to make are sure to be a hit. Even better, they make a big ol' batch for all the adults to enjoy.
That's right! No one has to play home mixologist or bartender at your next gathering And the cleanup is super easy, too. Just toss the little jello shots cups in the trash and you're good to go. Now, these are alcoholic, and not safe for the kids. So keep out of the reach of small hands.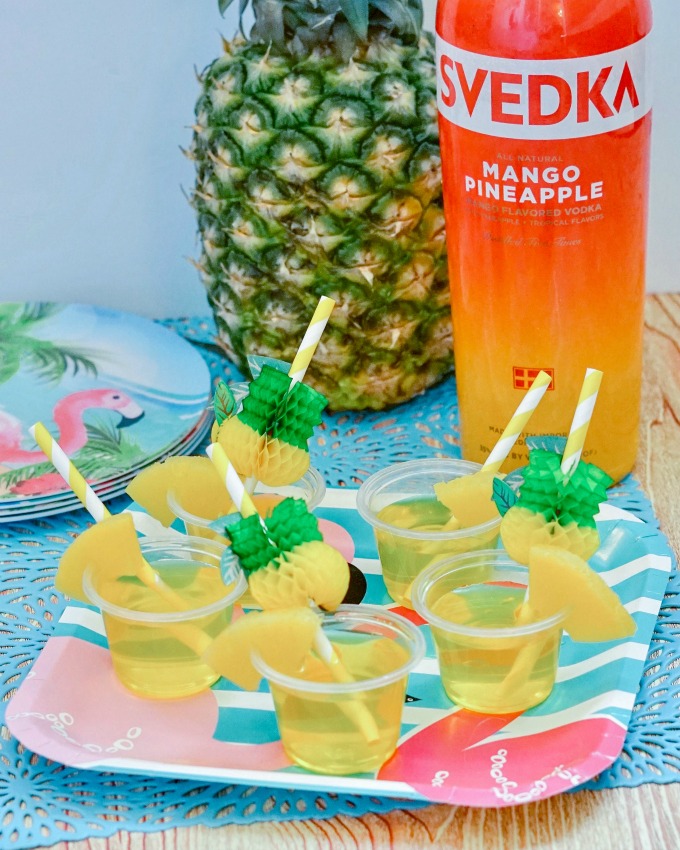 These Mango Pineapple Jello Shots are perfect for your quarantine happy hour at home, hanging outside on the deck, or even at the lake house. While they have alcohol, it takes quite a few Mango Pineapple Jello Shots to get tipsy. Still, you definitely want to enjoy responsibly.
Mango Pineapple Jello Shots Recipe
Links may be commissioned.
There are a few things you'll need to make this recipe easier and more convenient. The first is plastic condiment cups. These are going to be the container for your jello shot. Next is these cute little pineapple straws. How adorable are these?? They make a great addition to the alcoholic jello shots, and also denote what flavor they are. You'll also want some flavored vodka. We're using Svedka Mango Pineapple Vodka for this recipe.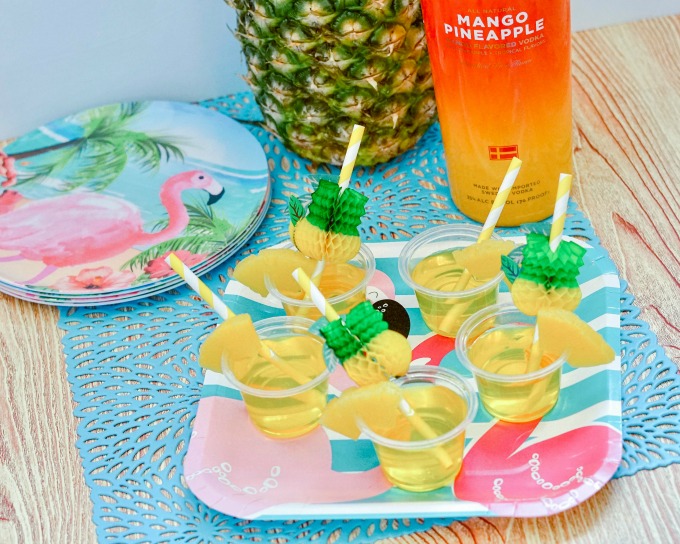 Yield: 10
Mango Pineapple Jello Shots
Prep Time: 5 minutes

Cook Time: 15 minutes

Additional Time: 4 hours

Total Time: 4 hours 20 minutes

A delicious and tropical boozy Jello shot that's perfect for summer - and beyond!
Ingredients
3oz Box Pineapple Jello
1 Cup Water
1 Cup Pineapple Mango Vodka
Pineapple Slices
Instructions
Boil 1 cup water.

Once boiling, pour in pineapple jello.

Mix well.

Add 1 cup pineapple mango vodka to jello.

Mix well.

Carefully pour into plastic condiment cups.

Cut pineapple rings into 4-5 pieces each.

Place pineapple on the side of the plastic condiment cups by cutting a little slit in the inner ring.

Place in the refrigerator until jello firms up and set, approximately 2-4 hours.

Stick paper straws in the jello shots. Trim them if necessary.

Serve & enjoy!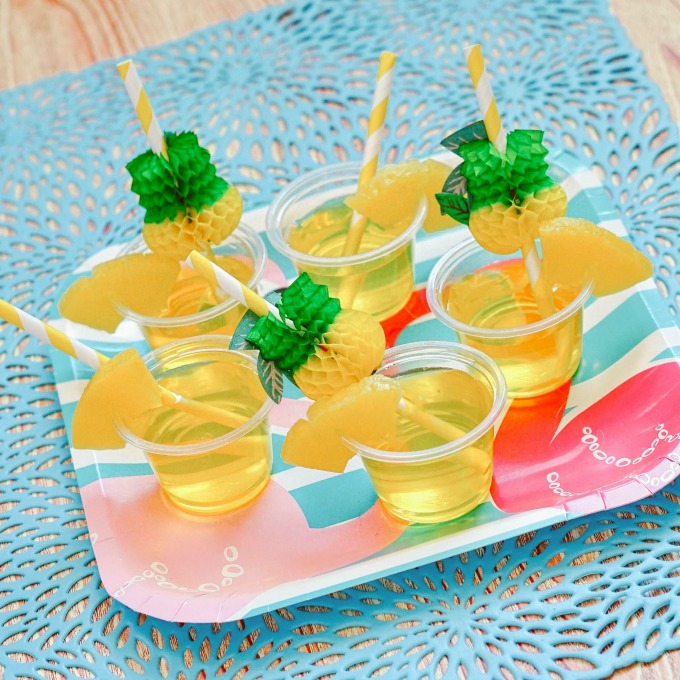 See how easy and delicious these will be? As always, enjoy responsibly and behave safely. And definitely keep these Mango Pineapple Jello Shots out of the reach of kids.