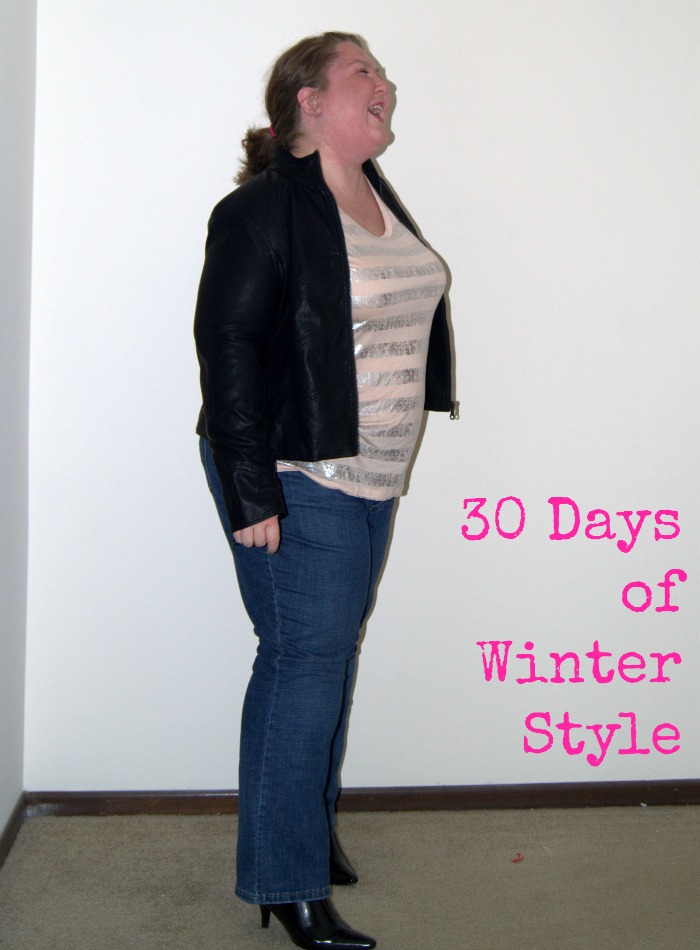 I ended things with my last boyfriend a while ago. Since then, I've been dating casually. This weekend, I went out with the guy I've been seeing lately. We went to an afternoon show and dinner. This was the perfect casual date night outfit.
Casual Date Night Outfit Components
This faux leather moto jacket from Seth Aaron is the perfect piece to build on in your closet. Casual and cool, yet edgy and sophisticated. Dress it up with a dress or skirt, dress it down with jeans and a t-shirt. While this jacket is faux leather, it has the richness and feel of the real thing. It's a great piece for a date night outfit.  Available at QVC.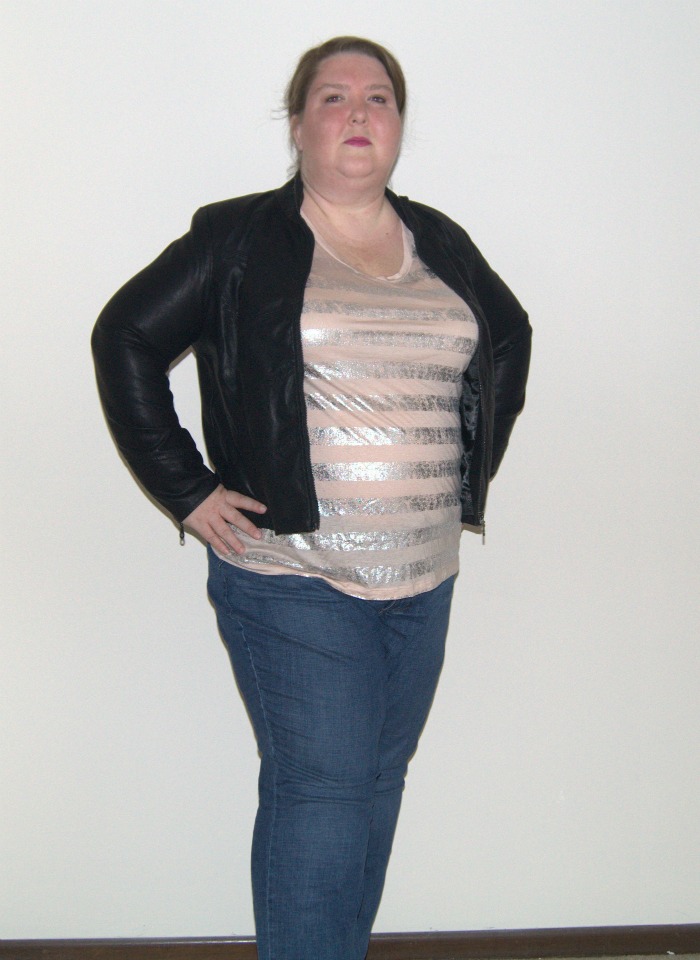 The striped tee is part of the Jennifer Lopez collection from Kohl's. I love the soft nude-pink shade that's offset by the distressed silver stripes. Shiny and sparkly, without being too in your face. Totally comfortable, but not out of place in a date night outfit.  Available at Kohl's, of course.
The jeans are part of Lee's newest Curvy Fit line. If you have some junk in the trunk, rounded hips, or thicker thighs, these are the jeans for you. This particular pair is the Sadie boot cut style, and they're a pretty traditional boot cut. The Lee Curvy Cut jeans are available at most retailers, or directly from Lee.
Finally, I paired the outfit with a pair of stiletto heeled booties. You can change an outfit so completely by just changing the shoes. These booties upped the date outfit factor, and downplayed the casualness.  Here are a couple of similar pairs – one from Nordstrom and another from QVC.
What are the components of your perfect casual date night outfit?
We received editorial samples of some pieces featured.  The other pieces are our own.