Halloween is one of the biggest days of the year for celebrating.  Whether it's dressing up for the holidays, painting your nails, or having a party, people love Halloween.  Take a peek at these fun Halloween cocktails to serve at your gathering.  Be sure to check out our low calorie Halloween Cocktails, too.
Fun Halloween Cocktails Recipes
Hot Pumpkin Tequila Toddy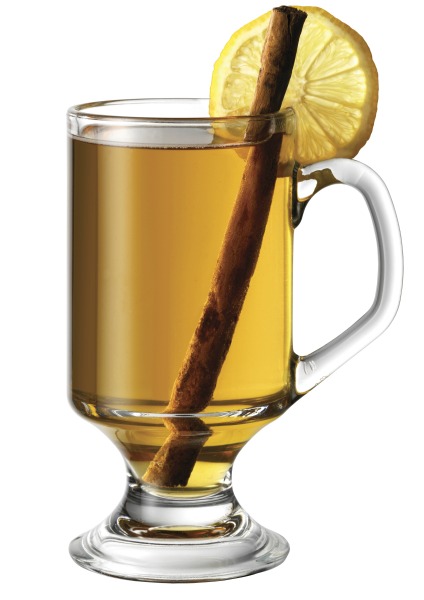 A refreshing fall take on the traditional Hot Toddy cocktail.
Ingredients
 2 parts Sauza® Blue Reposado 100% Agave Tequila
 ½ part DeKuyper® Mixologist Collection Ginger
 6 parts apple cider
 ½ part real pumpkin puree
 2 cinnamon sticks
 ½ teaspoon vanilla extract
 Small lemon sliced into wheels
 Whipped cream for garnish (optional)
 Dash of fresh ground nutmeg
Preparation: In a non-reactive sauce pan, combine all ingredients except the whipped cream and heat just until steam rises then lower heat to keep warm. To serve, ladle into coffee mugs, top with whipped cream and dust with fresh ground nutmeg.
Candy Apple Margarita
Candy apples are a traditional fall and Halloween flavor.  Why not celebrate with this adult version of a perfect Halloween Cocktail.
1 ½ parts Sauza® Blue Silver 100% Agave Tequila
 ½ part DeKuyper® Hot Damn! ® Cinnamon Schnapps Liqueur
 1 part lime sour
 1 part candy apple soda
 1 lime wedge (for garnish)
Preparation: Combine all ingredients in a glass filled with ice. Garnish with a lime wedge and enjoy!
 Café Loco
A delicious, cinnamon coffee cocktail.  Sort of a spiked Mexican coffee.  Sooo good, and warming on a cold day.
Ingredients
 1 ½ parts Sauza® Blue Reposado 100% Agave Tequila
 ½ part Kamora Coffee Liqueur
 4 parts coffee
 2 tsp. cinnamon sugar (1 part cinnamon, 4 parts sugar) plus more for dusting
 Whipped cream
 Cinnamon stick for garnish (optional)
Preparation: Combine hot coffee and tequila. Mix in cinnamon and sugar until dissolved. Float whipped cream on top and dust with cinnamon-sugar. Garnish with cinnamon sticks (optional) and enjoy!
Witches' Brew-ski
Ingredients
1 part Skinnygirl® Bare Naked Vodka
 1 part chilled light beer
 2 parts raspberry lemonade concentrate
 Apple slice for garnish
Preparation: Mix all ingredients over ice and serve. Garnish with apple slice.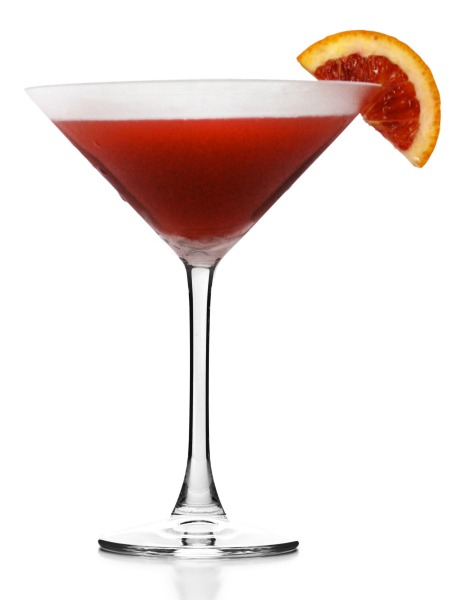 Scary Skele-tini
This is the perfect choice for Halloween cocktails
2 parts Skinnygirl® Tangerine Vodka
 1 part fresh blood orange juice
 Candy corn for garnish (optional)
Preparation: Combine blood orange juice and vodka in an ice shaker. Strain and pour into a frosted martini glass. Optional: garnish with candy corn. Enjoy!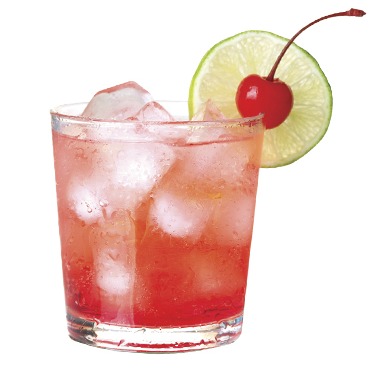 Spooky Sipper
Lemon Lime and Cherry are one of my favorite flavor combinations.  This is like a grown up Shirley Temple or a spiked Cherry Limeade.
1 part Skinnygirl® White Cherry Vodka
 3 parts lemon-lime sparkling water
 Splash of cherry juice
 Lime wheel for garnish
 Cherry for garnish
Preparation: Pour vodka and cherry juice over ice. Top with lemon-lime sparkling water. Garnish with a cherry and lime wheel.
Which of these Halloween Cocktails will you be serving for your Halloween Parties?