Oh winter. It seems that you've teased us with your unseasonably warm days (75 degrees in February? I'll take it!) only to come roaring back with fury (5-10 inches of snow? NO PLEASE). With this wishy washy weather, we need a moisturizer like this Coconut whipped body butter recipe that's going to really nurture our skin.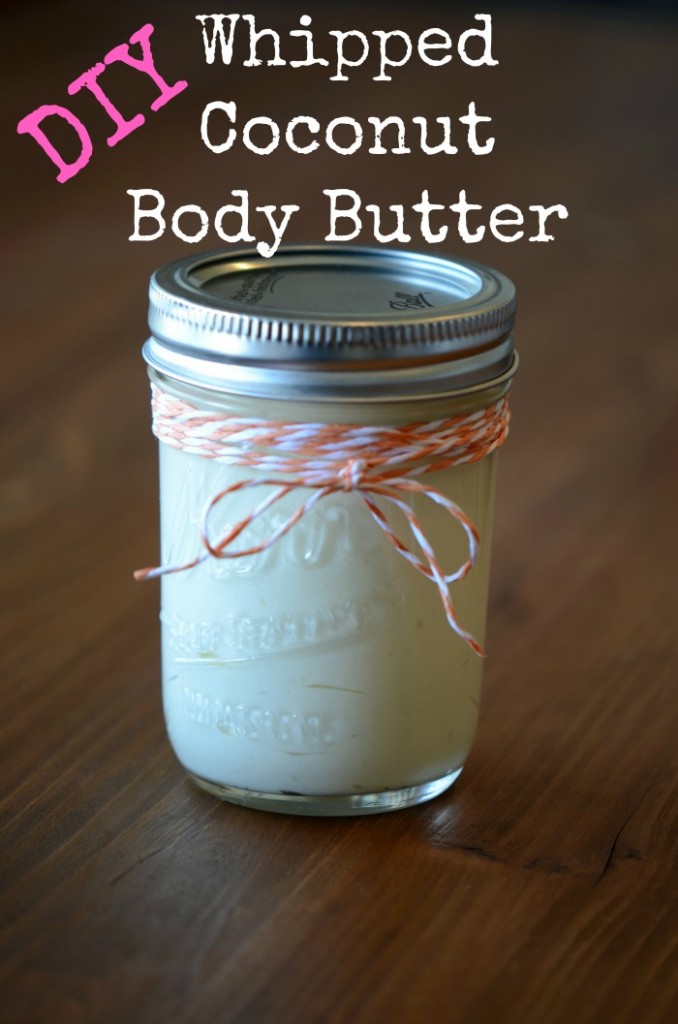 I love a whipped body butter, as it's super light weight and fluffy and melts right into your skin. Whipped Body Butter is sort of a little indulgence everyone can enjoy. It's perfect for everyday use for a delightful mind-body experience. Don't like this scent combination for your coconut whipped body butter recipe? Create your own! Shea Butter is available at most natural foods stores.
DIY Coconut Whipped Body Butter Recipe
DIY Coconut Whipped Body Butter
Author:
Prep time:
Cook time:
Total time:
A luxurious moisturizer that pampers your skin.
Ingredients
3/4 cup Organic Coconut Oil. We like Nutiva
2 Tbsp Shea Butter. We like Everyday Shea by Alaffia.
35 drops Orange Essential Oil
30 drops Pine Essential Oil
15 drops Lemongrass Essential Oil
15 drops Lemon Essential Oil
Instructions
In a double boiler over low heat, gently warm the coconut oil and shea butter. Be careful not to melt the oil and butter – heat just enough to blend easily. Once incorporated, transfer the oil and butter mixture to a bowl.
Use an electric mixer on low speed to blend the coconut oil and shea butter until well mixed, 1-2 minutes.
Increase the speed to medium for several minutes, then high for several more minutes until the mixture has a lovely, whipped consistency. Remember to keep scraping the ingredients down the sides of the bowl, so they get fully incorporated.
Add the essential oils and blend to incorporate. The whole mixing process should take 8 to 10 minutes.
Yields 8oz. Transfer to a container like a wide-mouth canning jar for easy scooping. Unlike coconut oil that has not been whipped, this product is easy to scoop even at cooler temperatures.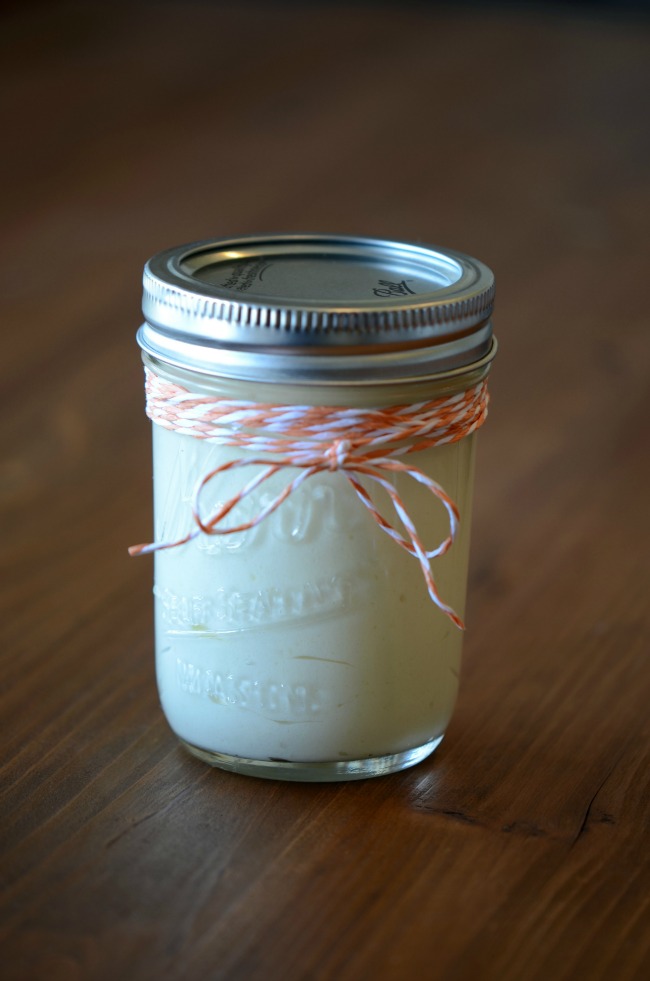 Will you be attempting this DIY Coconut Whipped Body Butter Recipe?