There are a lot of products and items that come across my desk. A lot of them are actually really great items, and those are the ones I post about the most. Once in a great while, there's something that is truly abysmal, and I don't usually share those. That doesn't happen too often, luckily. Occasionally, there's something that just rocks my world, and I'll keep buying it. I'm sharing about one of those types of lines today.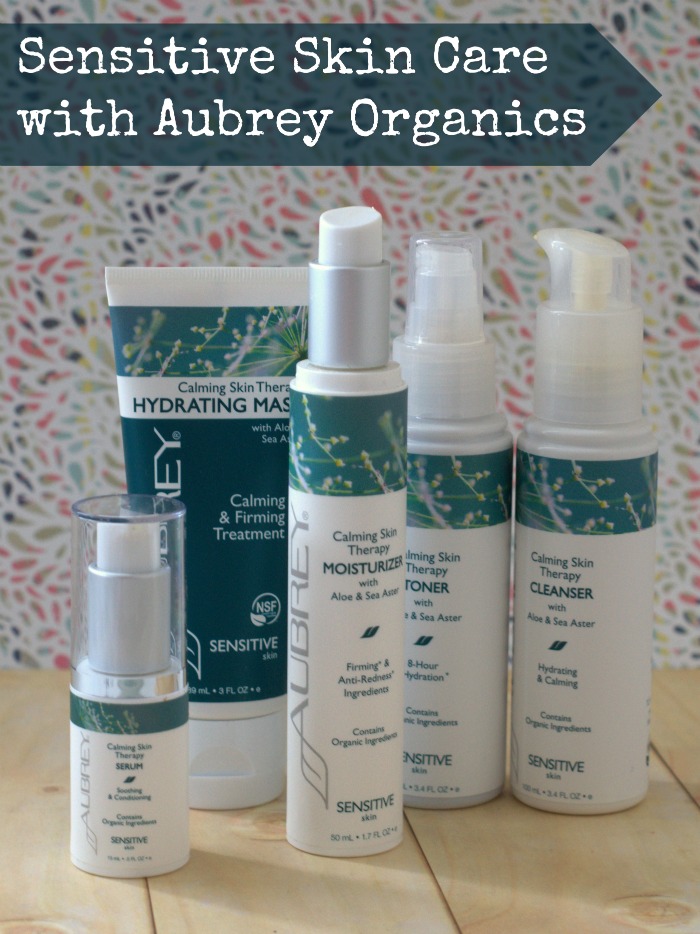 I've mentioned it before, but my parents were kind of hippies. In today's world, they'd be called crunchy. They built their own house (with their own hands), chopped wood, had a goat for milk and grew a lot of our food. I had no idea that not everyone shopped at health food stores or baked their own bread. What chu talkin' bout with this store bought bread stuff?
Anyway, one of the things that has stuck with me is my love of natural beauty products. Aubrey Organics is one of those lines that my mom used way back when, and continues to rocks my world. The folks at Aubrey were kind enough to send us an assortment of their Calming Skin Therapy skin care products.
Unlike a lot of natural brands, where they only have a partial line of skin care products, Aubrey organics has a full and complete line of skin care products. The Calming Skin Therapy line consists of: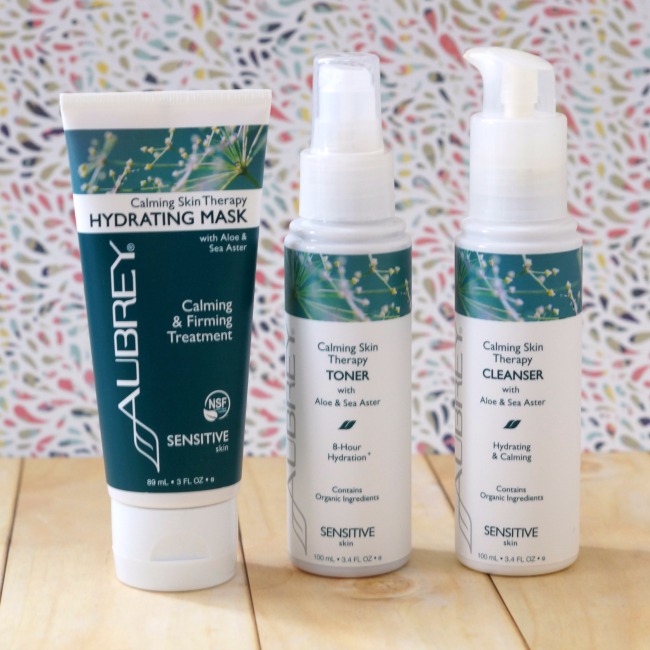 Cleanser: Loaded with organic aloe vera, sea aster extract, organic coconut, jojoba, and olive soap, this cleanser hydrates, nourishes, and calms while gently cleaning your skin. It leaves a clean, but not stripped feeling.
Hydrating Mask: Organic aloe vera and prickly pear help to hydrate and firm, while sea aster extract soothes and calms your skin. Oatmeal and rice helps to gently exfoliate all the icky away.
Toner: With ingredients like organic aloe vera, sea aster extract, and beet root extract, the toner helps to calm your skin and keep it moisturized.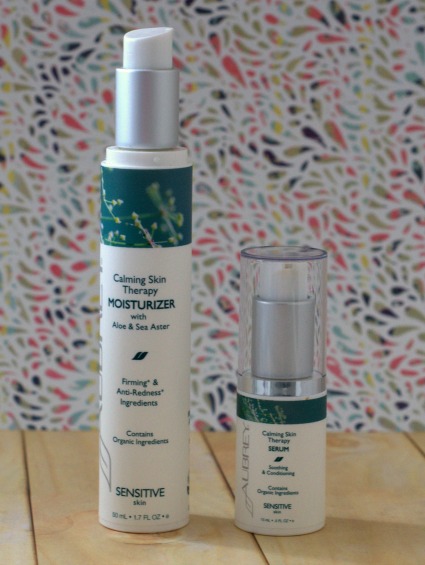 Serum: Organic sweet almond and jojoba oils help to not only smooth and moisturize your skin, but dissolve your makeup remnants. Sea aster extracts soothes while organic lavender oil purifies and refreshes.
Moisturizer: Organic aloe vera hydrates and soothes the skin while sea aster extracts help to relieve redness and sensitivity. Add in Prickly Pear Extract, which has been proven to firm and protect skin when used twice a day for 14 days, and you have a real winner.
One of the other things I love about the Aubrey Organics Calming Skin Therapy line is that there's almost no scent to the products. There's a slight smell, but it's the natural ingredients that are in the product, and not a harsh, overwhelming smell. For example – the moisturizer smells slightly like celery. It's not overwhelming or something that gives you a headache. Nor will it compete with your fragrance that you like to wear.
Aubrey Organics products are always vegan, cruelty free, and gluten free. Aubrey Organics products can be found at health food stores everywhere, or you can order directly from the company.