Thanks to Beessential for sponsoring this
Our skin is our largest organ. Battle your dry winter skin with Beessential.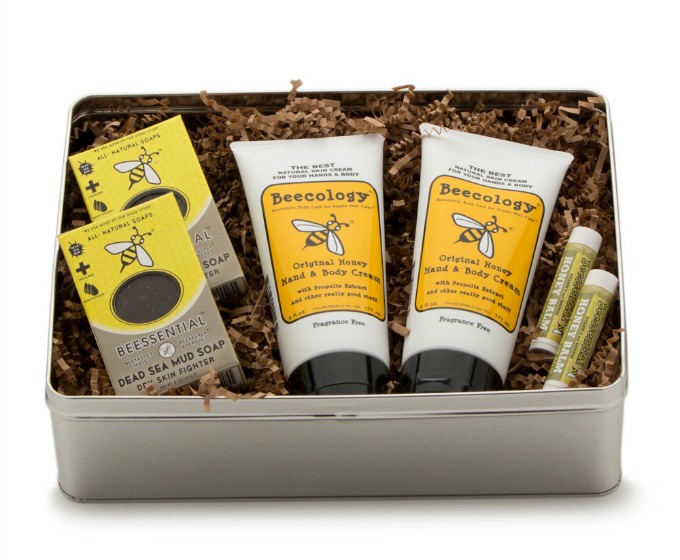 Beessential is a brand that's making their products from the source – their own bees! It started with an (almost) abandoned hive, and has grown into this business. They're creating eco friendly products that aren't only effective, but also feel so good, at an affordable price point.
About Beessential
As the name implies, the line is made with honey, beeswax, and propolis extracts that the company grows (raises?)  themselves, right in Ohio. They source the world for compatible ingredients that are also top quality and good for you – and your skin.
One of our favorites from the line is the Skin Saver Tin holiday gift set. It has three brand favorites that you're sure to love.
Original Honey Unscented Hand & Body Cream – This cream is so thick and luxurious. It feels amazing on your skin, and absorbs quickly without leaving a weird residue. Using Cupuacu, shea butter, olive oil, beeswax, honey, and propolis extract, this unscented hand and body cream is going to become your best friend this winter.
Dry Skin Fighting Dead Sea Mud Bar Soap – The Dead Sea is loaded with nutrient rich salts and minerals. Dead Sea mud has these things in spades. Beessential's Dead Sea Mud Soap is great for all kinds of skin conditions, from eczema to acne.
Honey Flavor Beeswax Lip Balms – There's a reason that Beessential's lip balms regularly win beauty awards. It's because they're amazing. With ingredients like natural flavors, oils, and beeswax, they've found a winning combo.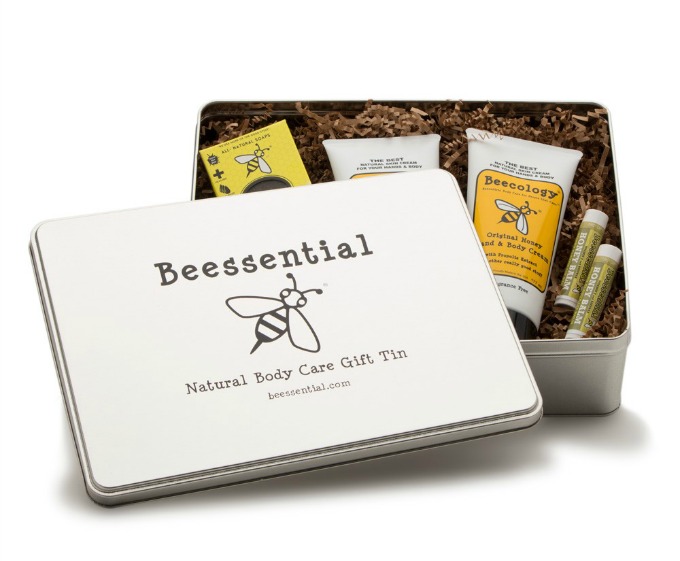 Perhaps the best part of the Skin Saver Gift Tin is that you'll receive TWO of everything listed! That's right – 2 of 'em, in a great storage tin. Share with a friend or use them as stocking stuffers. Or just hoard it, because once you try the line, you're not going to want to share.
Guess what? We're giving one of these tins away! That's right. A lucky Style on Main reader is going to win a Beessential Skin Saver Tin of their very own Just enter in the rafflecopter widget below.
This giveaway is part of the Lucky Leaf hop, hosted by MamatheFox.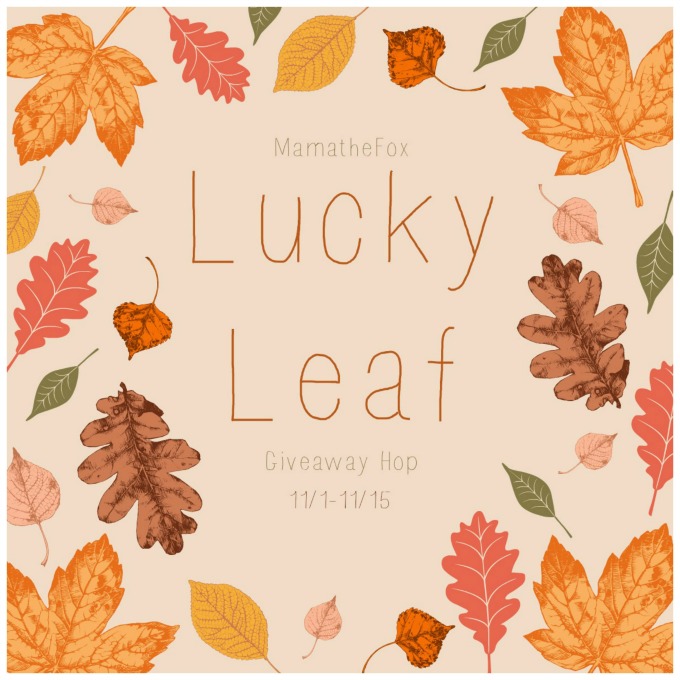 Now that you've entered here, hop on along to see the other awesome prizes.