Palm Springs is one of my favorite places to visit.  Granted, I'm probably a little biased, as I lived there for several years, and our family had a vacation home there for many years before that.  It's just always been one of the places that we went. There's so much to do, and great food, and culture and art…the list goes on and on.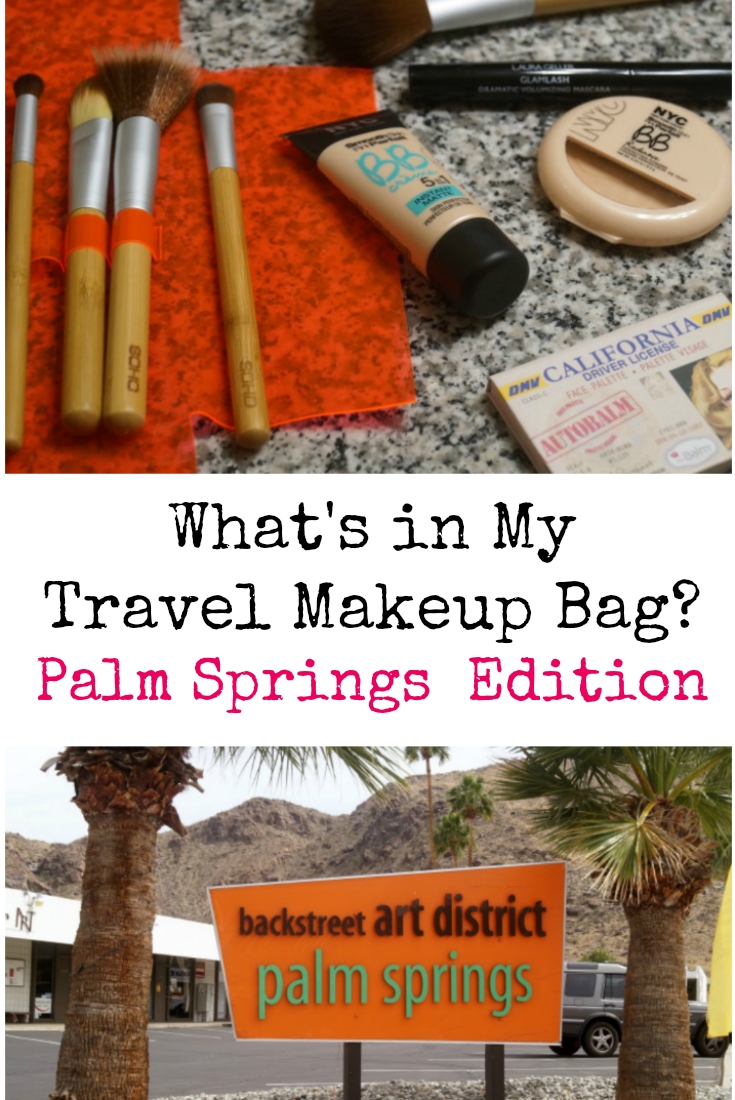 Not too long ago, I traveled to Palm Springs, CA from my current home many many states away.  It was before the heat of the summer kicked in, but it was still nice and warm.  Late spring is just about the perfect time of year for a visit.
What's In My Travel Makeup Bag – Palm Springs, CA Edition
The following is what I brought in my makeup bag. Some of these are editorial samples, some are items I've purchased. All are items I actually use and like.  Links may be affiliate links, which helps support our shoe habit.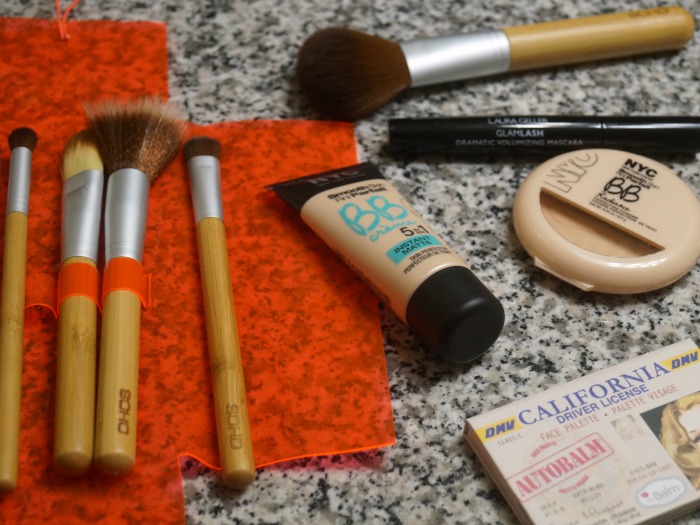 Soho Perfect Fresh Face Makeup Brushes – I really like these for traveling, and just keep them in my travel makeup bag.  They have just about everything that you need, and the brushes are pretty decent. The bamboo handles feel great in your hand, and they're easy to clean, too. The Soho Perfect Fresh Face set includes a foundation brush, a highlighter brush, an all over shadow, angled eyeliner, and a smudge brush.  And at $17 for the set, I won't cry if I accidentally leave one in a hotel room.  Not that that's ever happened *looks around*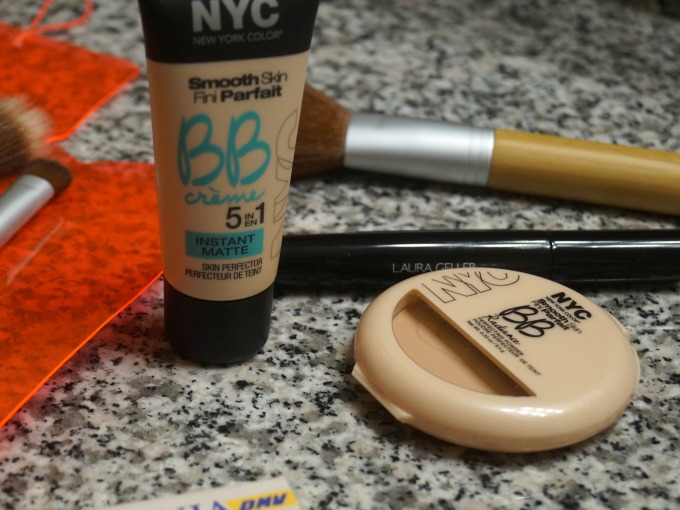 NYC Smooth Skin BB Crème 5 in 1 – I didn't want a heavy foundation in the desert heat. I was just looking for something to even out my skin tone a little, and provide a tiny bit of coverage.  The NYC Smooth Skin BB Crème is great for this. And at less than $5, I can keep one in my travel makeup bag and not worry about raiding my regular makeup.
NYC Smooth Skin BB Radiance – This is like a BB Crème in pressed powder form.  It added a bit of light diffusion, a touch more evening out of my skin tone, and helped set the rest of my makeup.  I just applied it like a pressed powder with a big brush.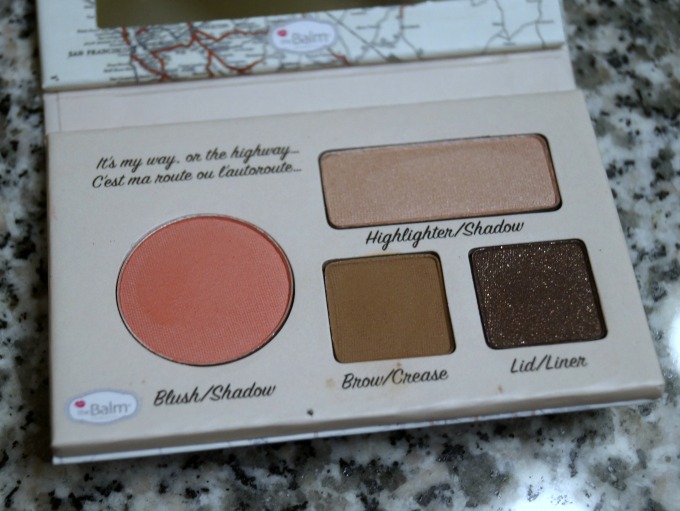 The Balm California Face Palette –  So apropos, right?!?! These mini palettes are enough to do your whole face with the 4 colors that are included.  There's a blush, a highlighter, a brow/crease color, and a liner.  And of course, all the colors double as eye shadow shades for a look that's totally pulled together.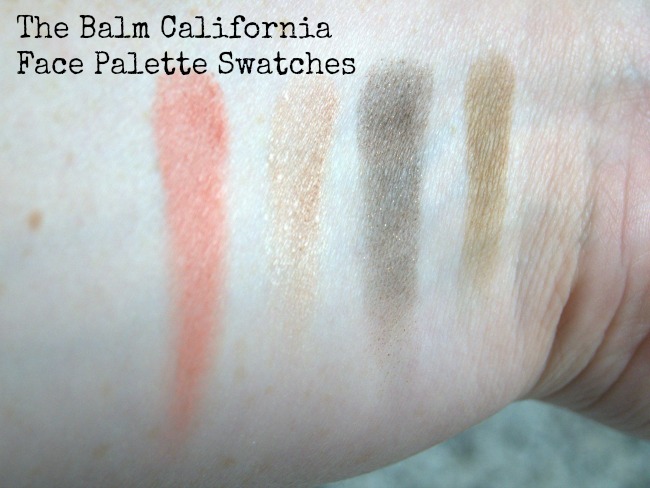 I really like The Balm makeup line. They're fun products that are kind of tongue in cheek, without crossing the line. The formulations are nice, and the staying power is pretty strong. They're not crazy expensive, either.  You can often find the brand on Hautelook, which is where I picked this palette up.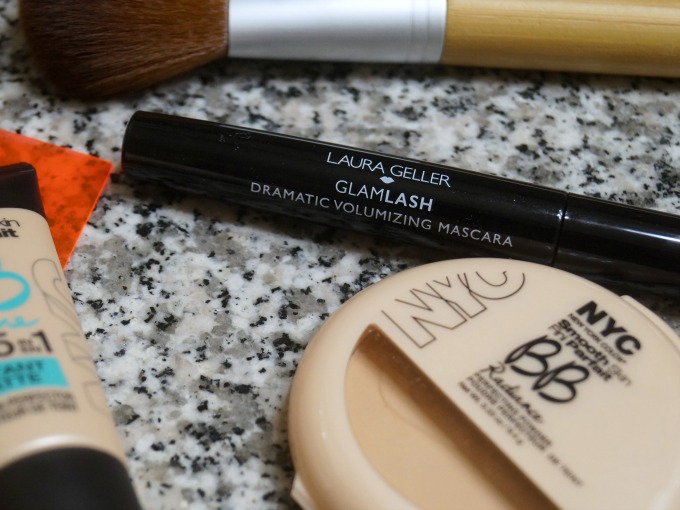 Laura Geller GlamLash Mascara – I'm a huge fan of the Bare Escentuals Lash Domination mascara, but the Glamlash mascara is definitely a good alternative.  I have really sensitive eyes, and a lot of mascaras can wreak havoc with them.  Those red eyes and constant tears?  Not a good look. These two mascaras haven't seemed to cause any issues and they make my ridiculously short natural eyelashes look long. Not false lash long, but great for a normal day.
Add in a foundation and a lip color, and you can easily go from day to night.
Tell me – What's in your travel makeup bag?