Bullet Jewelry trend alert was inspired by items received for editorial purposes.  All opinions are our own.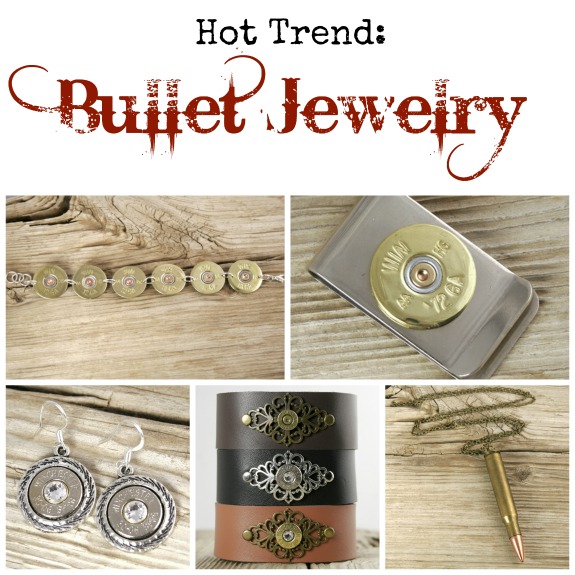 Bullet jewelry has become so popular in the last year or so.  I think it has something to do with the dichotomy of tough and girly, sexy and sweet, tough as nails and tender and soft.  Well, you get the idea.
Bullet Designs is one of the many companies that are making bullet jewelry.  One of the things that I like about Bullet Designs is the different slant that they take.  While a lot of places that make bullet jewelry that shouts "LOOK!  It's bullets!!"  Bullet Designs' items don't do that.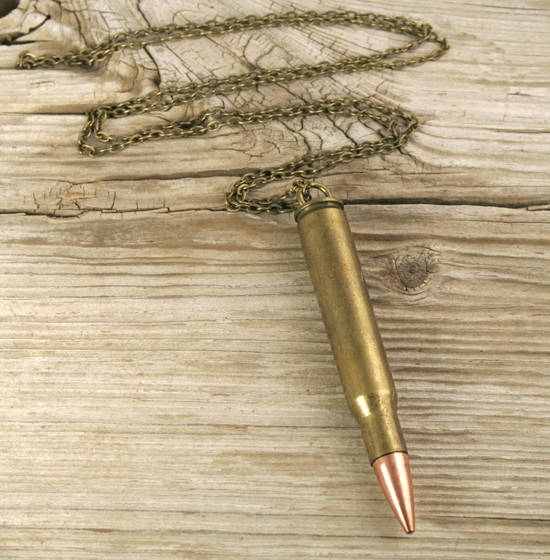 The Bronze Bullet & Casing Necklace is a bullet on a long chain. While, yes, this screams "BULLET!!" it's sort of chic.  I love the copper and bronze shades and the extra-long length of the 30 inch chain.  $19.95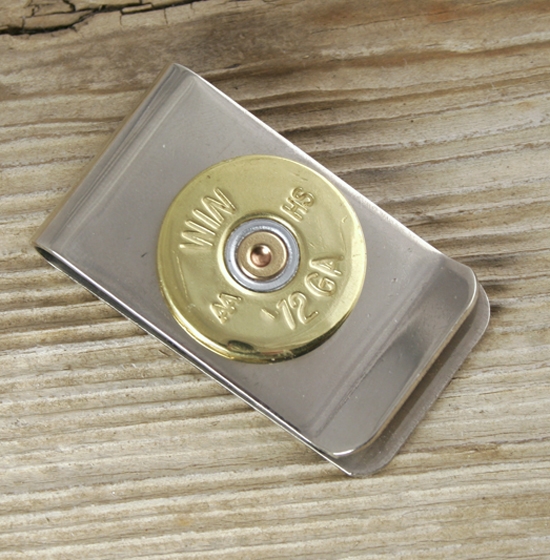 Do you need a great gift for a guy?  How awesome is this 12 Gauge shotgun money clip?  I think that these would be an ideal gift for groomsmen, too.  $19.95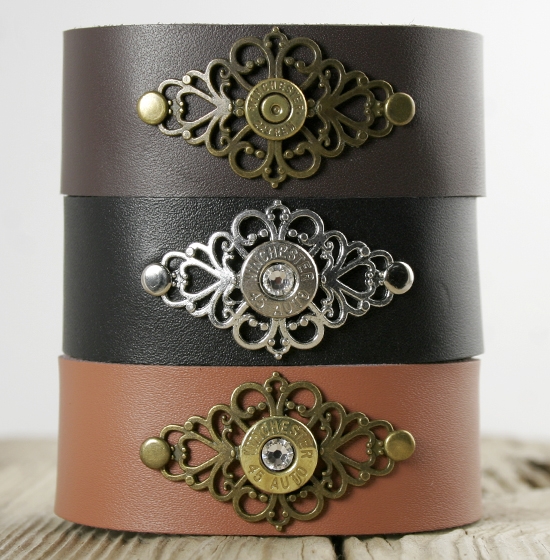 Bracelets are all the rage right now.  The Custom Bullet Leather Bracelet is a great piece.  Leather, metal filigree, bullets, this bracelet has it all and is totally customizable.  You can choose which color leather, what metal tone, jewel color, and even which bullet you'd like.  Awesome, right?  $34.95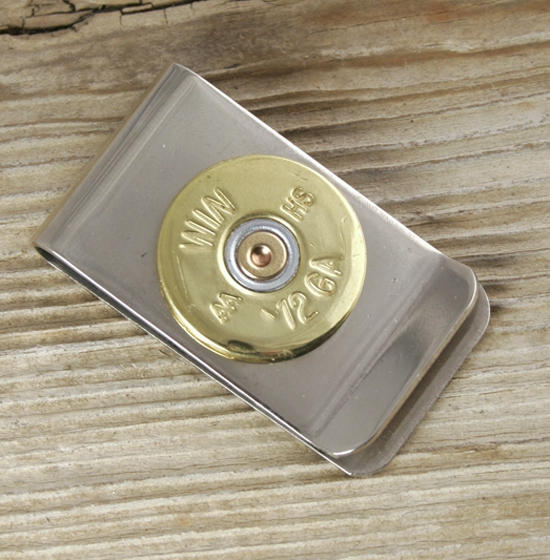 Perhaps you're looking for something that's a little more of a conversation starter.  The 12 Gauge Shotgun Shell Tennis Bracelet is perfect for that.  Great when worn alone or when it's stacked with other bracelets.  This is available in brass or silver with your choice of crystal color.  $39.95
Of course, what's a jewelry line without earrings?  These 30-06 Nickel Antique Swirls earrings are a lovely choice.  Again, they're bullet jewelry, and a conversation starter, but totally wearable everywhere you go!  They're office appropriate, great for dinner out, or a night out.  $25
Would you ever wear bullet jewelry?  Why or why not?