The skincare for men routine was inspired by Boots No 7 for Men.  We received samples for editorial purposes and as always, all opinions are our own.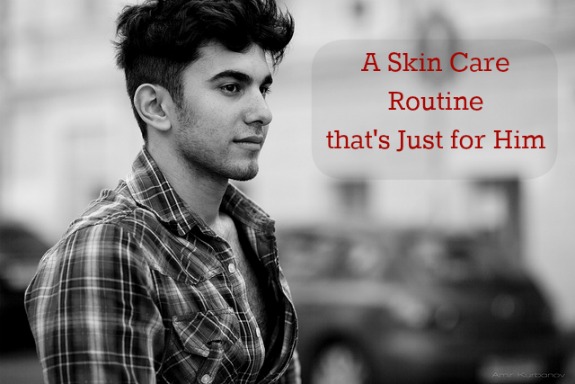 A lot of men tend to be soap and water type of guys.  They're not exactly sure what else they need, as that's always seemed to work for them.   Well, it's time for those fellas to admit that they're no longer young boys that have been playing in the mud all day.   Guys, you need to wash, moisturize, and hydrate your skin the right way, too.  Having a skin care routine doesn't take as long as you might think, and there are products just for you. These items cater to your skin needs, and not your lady's.  As a bonus, they smell really good.
Here's a step by step guide to skincare for men.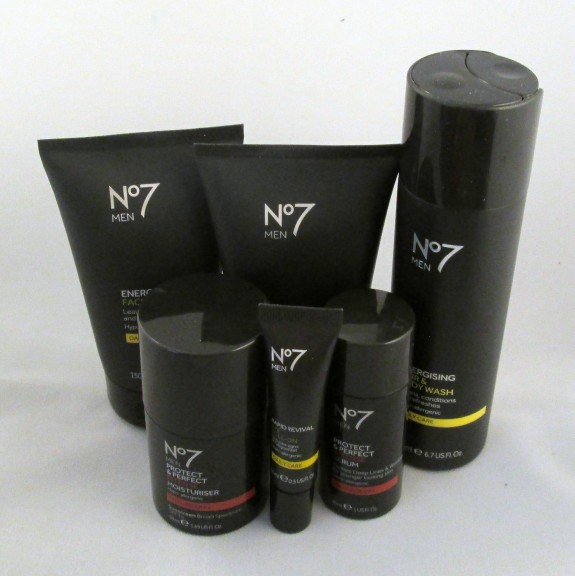 We'll be using Boots No 7 Men products for the routine.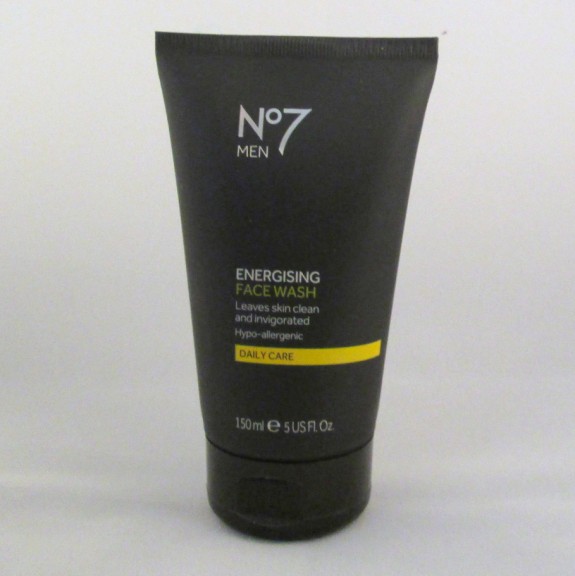 Wash your face.  Yes, the first step is to wash your face.  You need a special facial wash, as the skin on your grill is a lot more sensitive than that on your body. Boots No 7 Energising Face Wash is the perfect product for that.  It cleans your face without stripping it.  You know that tight, uncomfortable feeling you get?  This face wash won't cause that.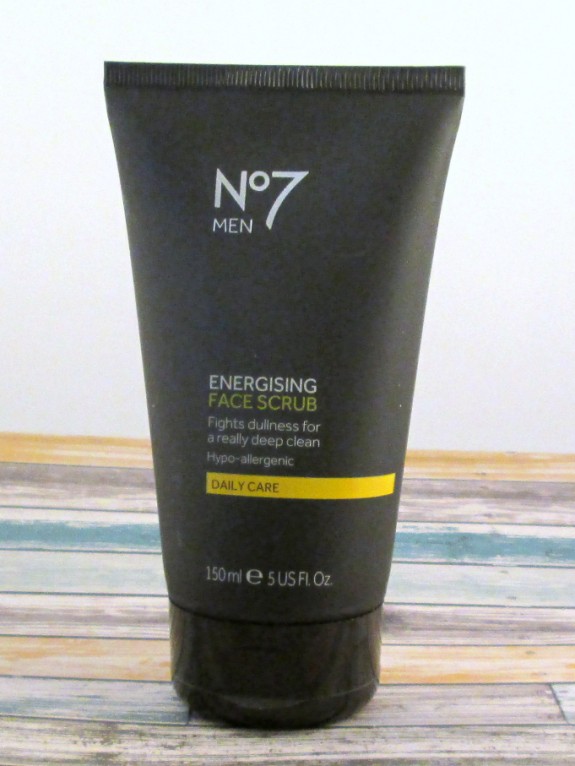 Occasionally, you'll want to exfoliate your skin.  This helps get rid of the dead skin, and keeps you looking fresh. Exfoliating will also help to prevent the irritation that sometimes occurs when your whiskers grow in. Boots No 7 Energising Face Scrub is ideal.  Use 2 times a week, or so.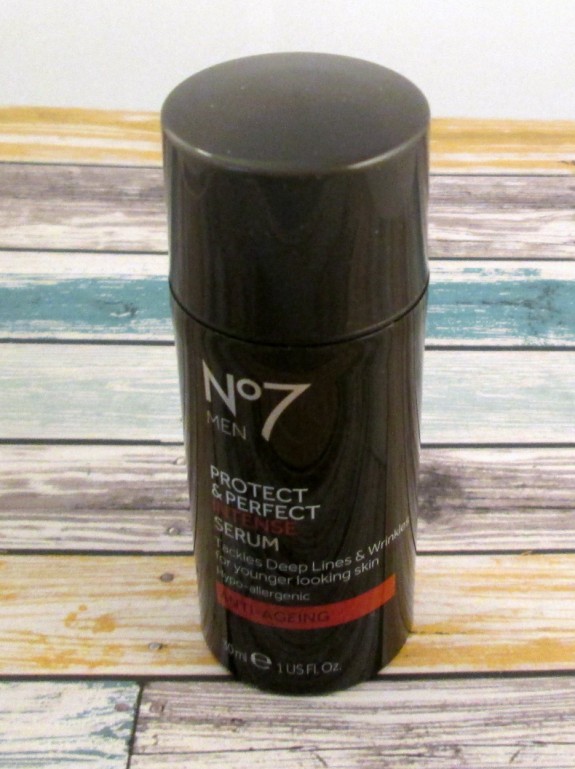 After cleansing, you want to moisturize.  This is a two-step process.  The first step is a great serum.  What does a serum do? A serum helps skin to retain its natural structure.  It helps to prevent wrinkles from forming, keeps collagen and elastin production going, which keeps your face looking smooth and young.  A serum also helps combat free radicals, which are the environmental factors that age your skin.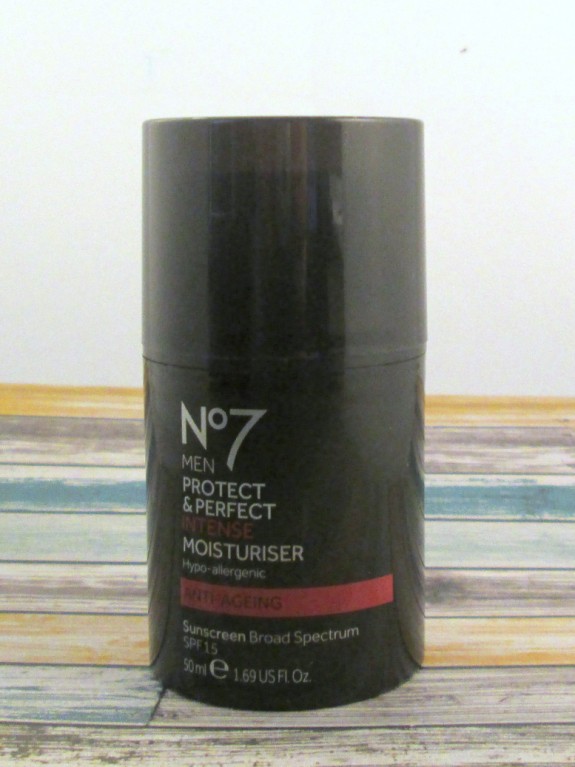 After the serum treatment, follow it up with a moisturizer.  This will keep your skin soft and supple.  It will also help to regulate the moisture and prevents your skin from not just getting dry, but also from getting oily, with regular use. If you choose to skip the serum step, do not skip the moisturizer in your skincare for men routine.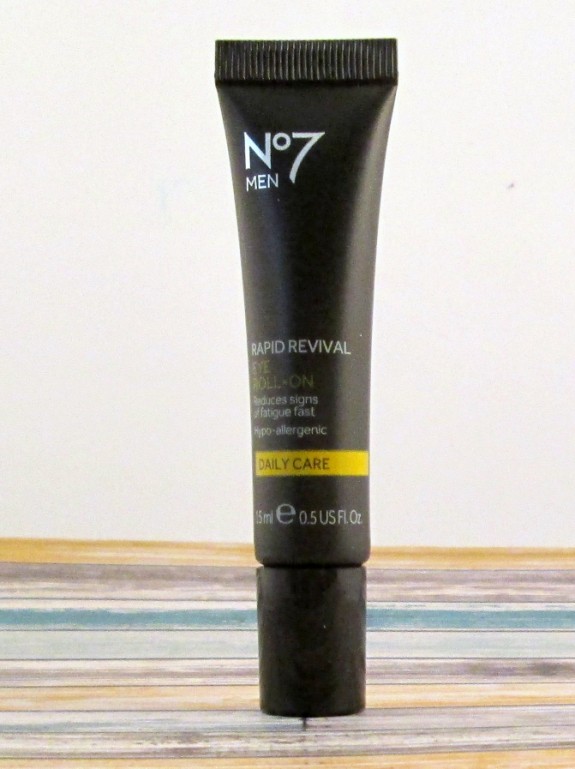 Do you notice that you have tired or puffy eyes?  The Rapid Revival Eye Roll On will make them disappear.  Seriously.  Just run that little rollerball under your eyes, and your eye area firms up like magic.  Perfect for those nights that you've stayed out too late or didn't sleep well.
See? That's not so hard, is it? This entire skincare for men routine takes about 10 minutes, and you can do it while you're doing other stuff in the morning.
Boots No 7 Men items can be found at Walgreens locations everywhere.