Moms are the superheroes of our lives – they're always there to lend an ear, offer a shoulder to cry on, and cheer us on through life's ups and downs.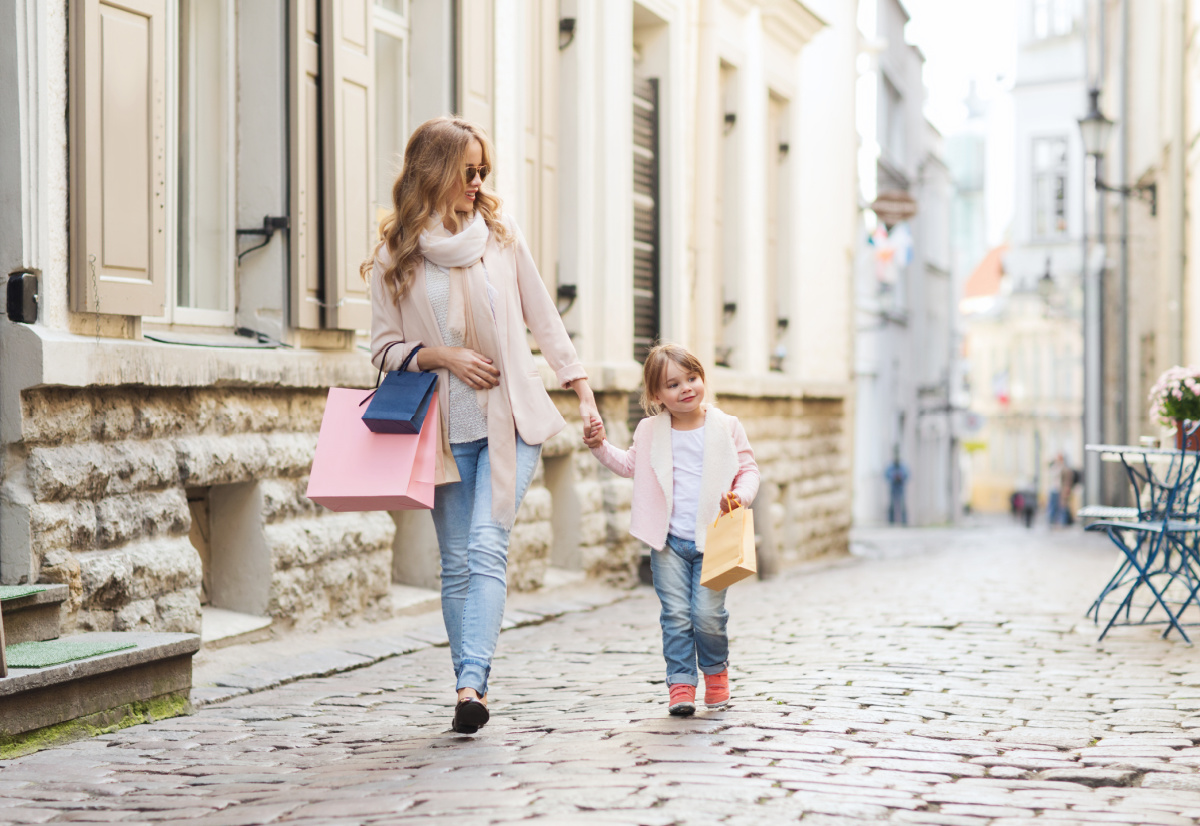 And with Mother's Day just around the corner, what better way to celebrate the amazing moms in our lives than by spoiling them with a little luxury? From designer handbags to indulgent spa treatments, we've rounded up a selection of high-end goodies guaranteed to make any mom feel like a queen.
Whether you're shopping for your own mother or searching for the perfect present for your partner or friend, read on for our hand-picked gift guide of luxe items for moms. Because let's face it – our moms deserve nothing but the best.
Luxurious Gift Ideas for Every Mom
Links may be commissioned. Editorial samples may have been provided.

Deseri Michele Clutch
Deseri is a luxury brand known for its purse offering. Their goal is to offer 'unmatched versatility, unapologetic confidence, and unmistakable style.' The Michele Clutch Bag is a perfect example of their philosophy. Its classic styling is only matched by the superior construction. Add in the bright pink color, and you have a clutch purse that is modern yet classic. This bag also comes with their signature chain and cute fox detailing. The Michele Clutch is the perfect purse to take you from day to night for years to come, and always turn heads.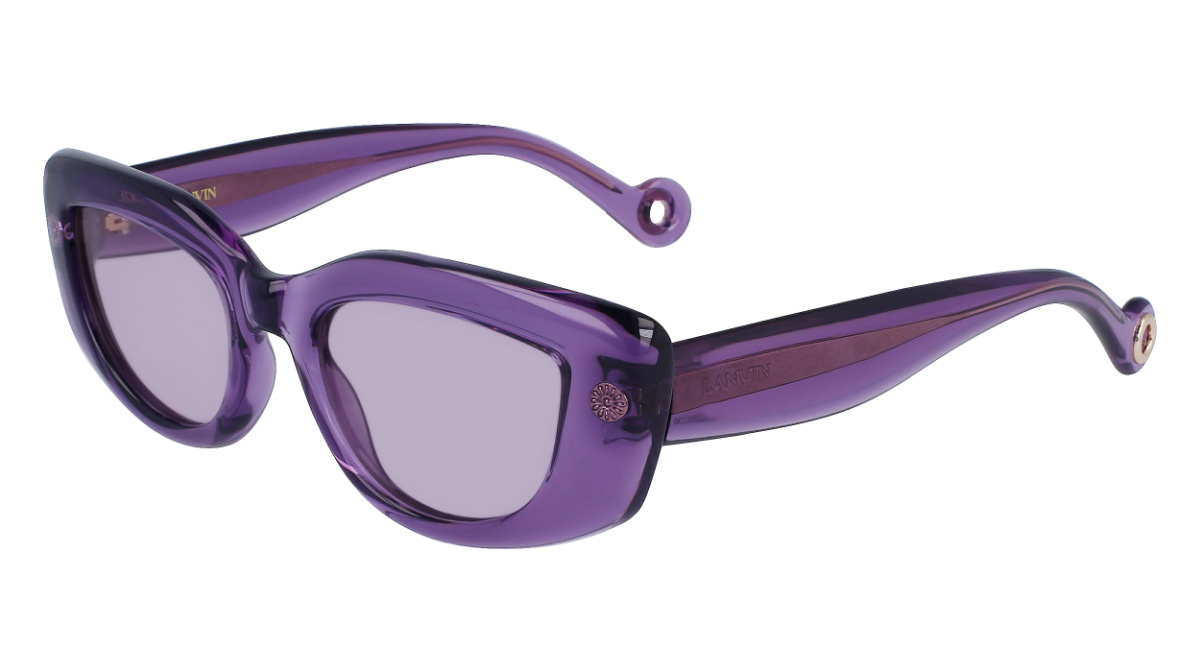 Lanvin LNV641S Sunglasses
I love sunglasses, and every year, although I purchase several pairs, it seems like I always gravitate to one pair. The Lanvin LNV641S Sunglasses are definitely in the running for my favorite pair for this year. Classically styled like old Hollywood, their oversized chunky frames and slightly square, slightly cat's-eye shape are updated for 2023 by coming in a gorgeous lilac purple shade. And even better – the frames are made from plant based resin, which is made from castor beans. How cool is that? Purple isn't your color? No worries! They also have more traditional colors like dark grey or caramel. The sunglasses come with a deluxe case ready for the pool, beach or road trip.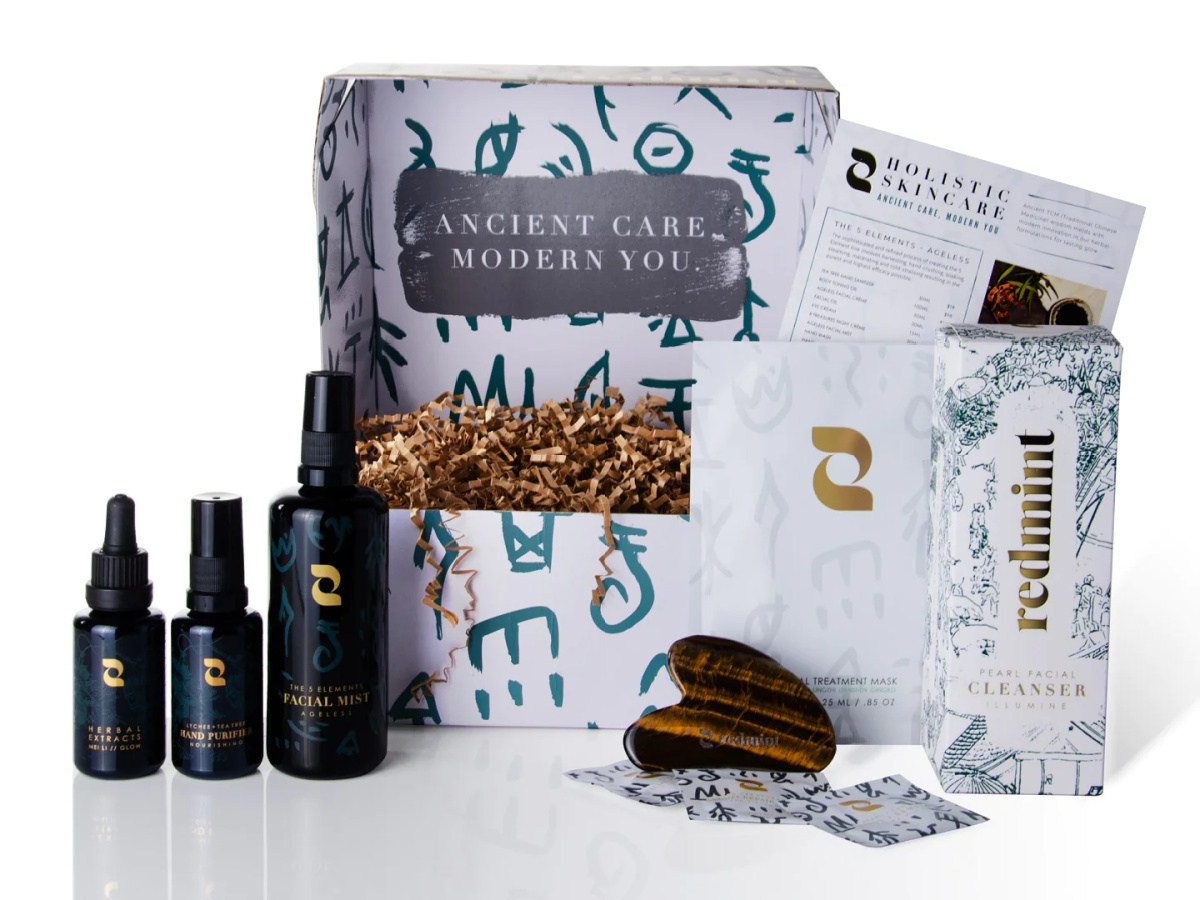 Redmint Skincare
Redmint is a luxe skincare line that combines the benefits of traditional Chinese medicine (TCM) with modern day innovations. They use a holistic method with both skincare and supplements to resolve whatever issues both inside and out. Redmint creates their formulas using traditional Chinese ingredients like black rice, pearls, goji, and lotus root. The formulations feel amazing and are an absolute treat. You definitely want to try out the 5 Elements line, which approaches skincare using the five traditional elements of Water, Wood, Earth, Metal, and Fire. Ingredients are harvested, hand-crushed, soaked, steamed, macerated, and cold-trained to produce the best results. The Deluxe Wellness Box, as shown, makes a fantastic gift.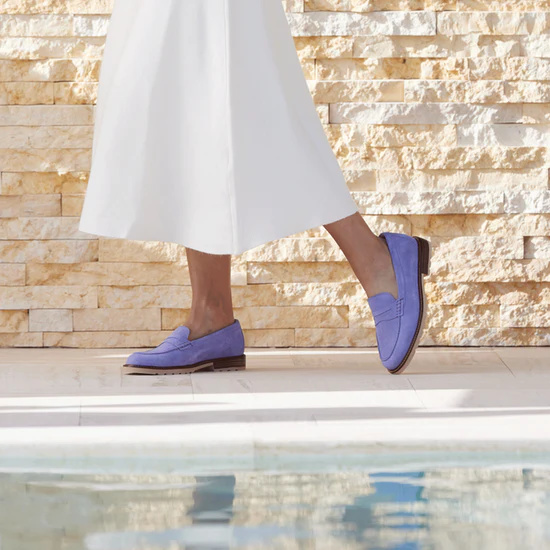 Samuel Hubbard Tailored Traveler Loafers
Samuel Hubbard Shoes have been around since 1930, producing top quality men's and women's shoes. They use top quality materials and are classically styled. We love the Periwinkle Tailored Traveler Suede Loafer that will make Mom's feet comfortable and happy as they are stylish. The pale lavender color is so fresh. It almost wears like a neutral but is totally modern for 2023. Mom will surely make these her favorite shoes to wear with everything from shorts to dresses and pants. Even better, Samuel Hubbard shoes are made so well that they'll last for several seasons with a little care.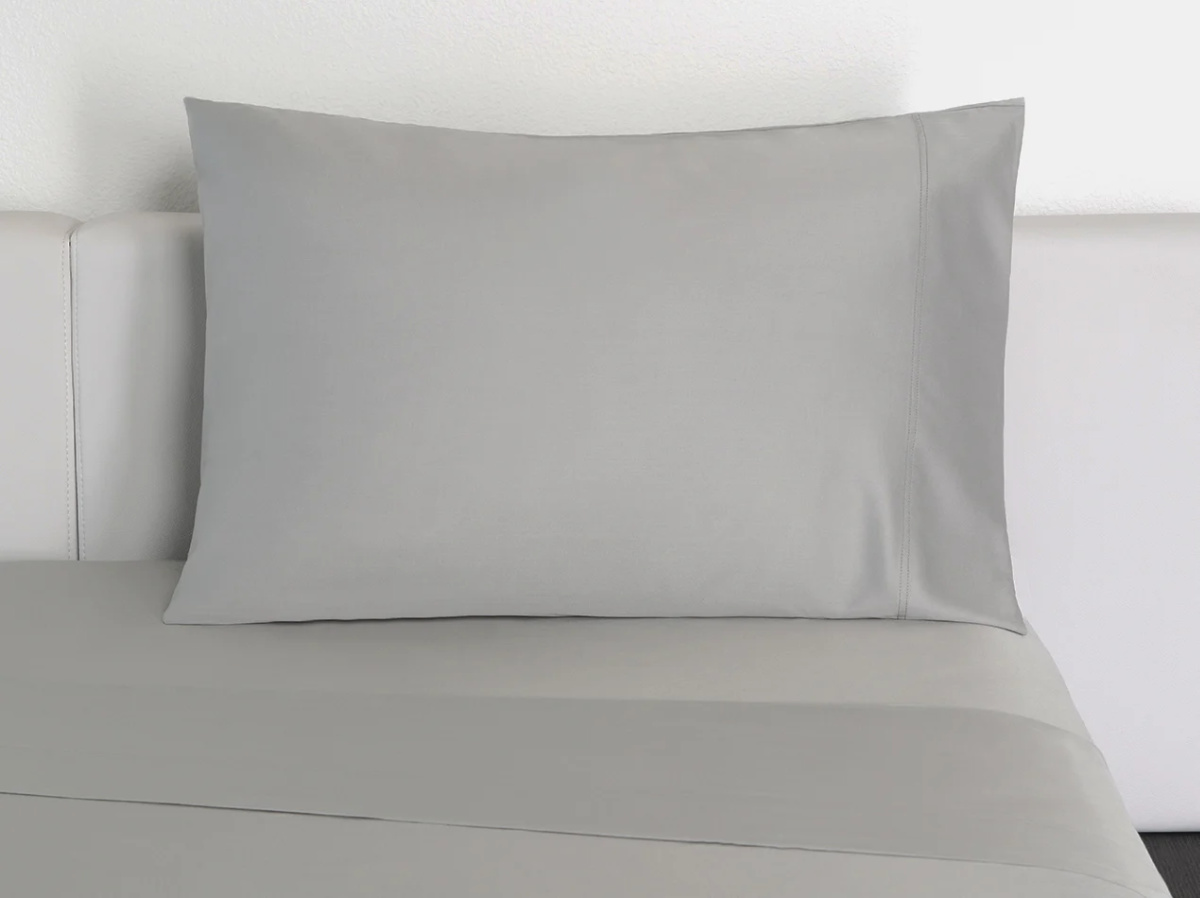 Brooklyn Bedding Sheets
New sheets aren't necessarily a luxury, but nothing beats the feeling of climbing into bed with softy, silky new bed linens. The Brooklyn Bedding Tencel Sateen Sheet set is made to be soft against your skin while maintaining their durable good looks for a long time. They fit standard and deep mattresses and are made to wrinkle less than other brands. These luxurious sheets have a silky finish that helps to naturally regulate and cool your temperature as well as wick moisture away, making bedtime a better experience.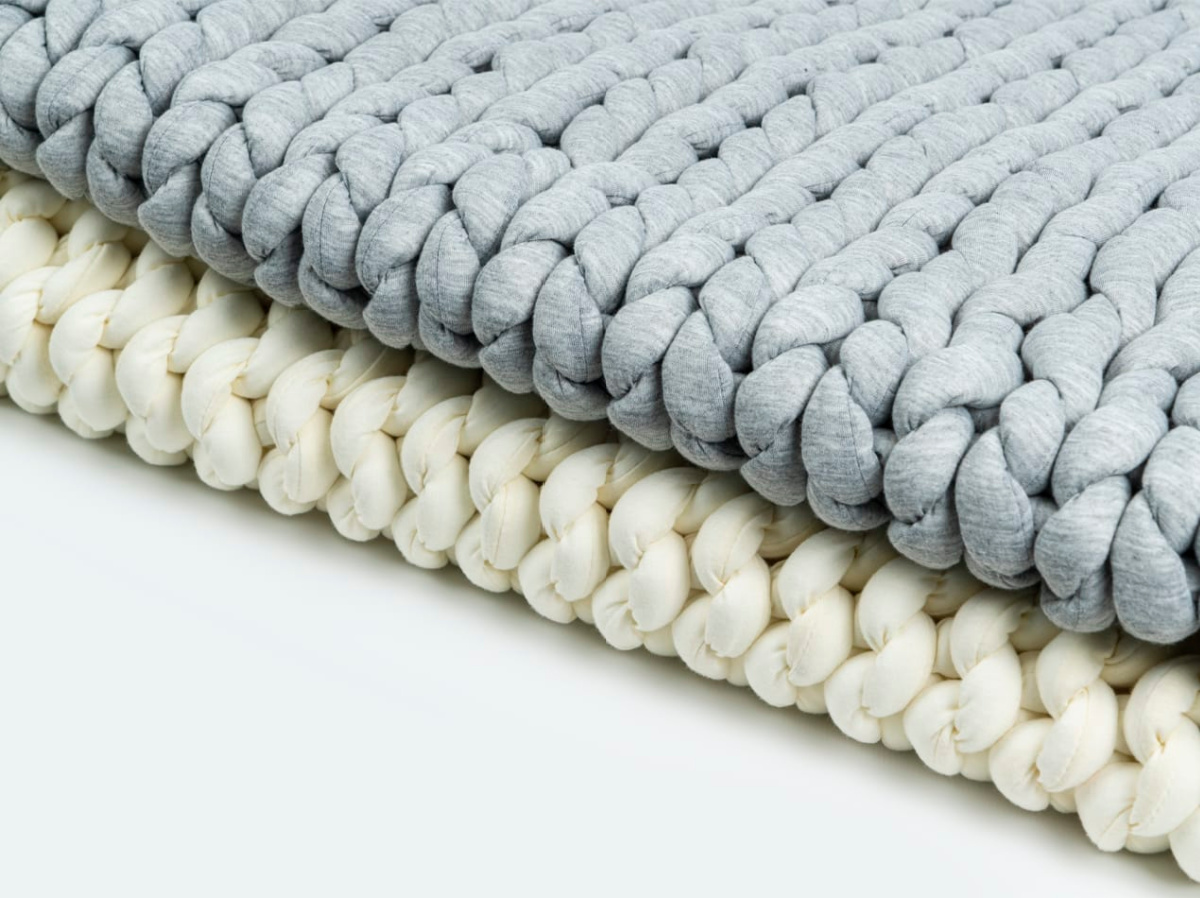 Brooklyn Bedding Weighted Blanket
If you have trouble sleeping, this Weighted Blanket from Brooklyn Bedding could do the trick. Weighted blankets have been proven to reduce stress hormones while they increase serotonin and melatonin levels to promote more restful sleep. With this bulky knit throw sized blanket, you will feel like you're getting a gentle hug all night. The Brooklyn Bedding Weighted Blanket is made from cotton jersey, is breathable to remain cool and comfy all night long.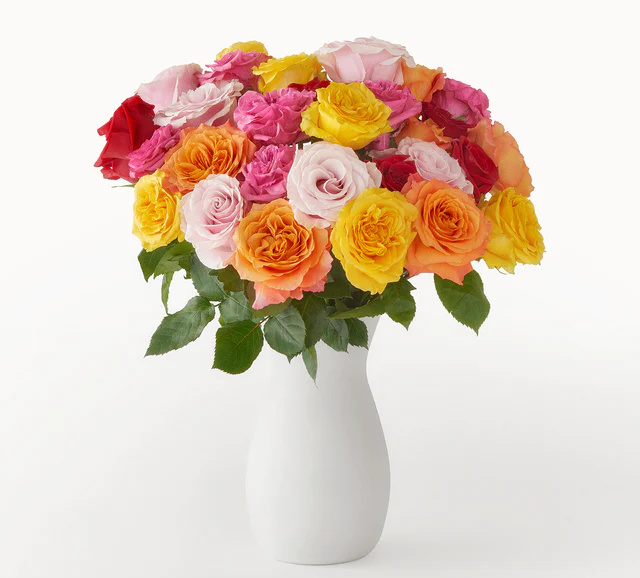 POMP Flowers

Fresh flowers seem to be an instant mood booster. Pomp Flowers delivers beautiful fresh cut roses around the world. Their gorgeous bouquets of fresh cut roses are sure to make anyone's day brighter. Pomp has more than 30 years' experience growing and shipping roses, and their flowers arrive in perfect condition. Complete care instructions as well as flower food is included in the box to help keep your flowers looking their best. Pomp roses are available in many colors; if you are like me and can't my suggestion is the Roseland Mixed Rose Bouquet.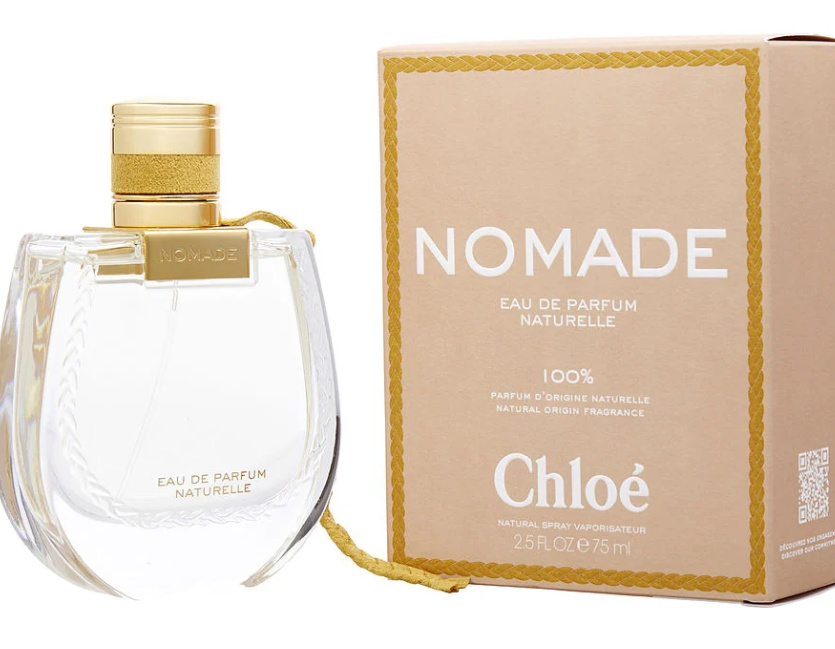 Chloe Nomade Perfume
Chloe is a luxury French perfume brand that has been around since 1952. Although Chloe Nomade was only introduced in 2018, it has been extremely popular. The beautiful, classically sleek bottle with a modern twist and unique scent embody the Chloe brand of luxury and uniqueness. With its top notes of bergamot and citrus, middle notes of freesia, peach, jasmine and rose, and earthy base notes of oakmoss, patchouli, white musk and woods, it comes across as a citrusy, earthy scent that's suitable for Spring and Fall. Chloe's Nomade Perfume is the perfect signature fragrance for the woman who embodies its name – a free spirt who is independent and forging her own path in the world.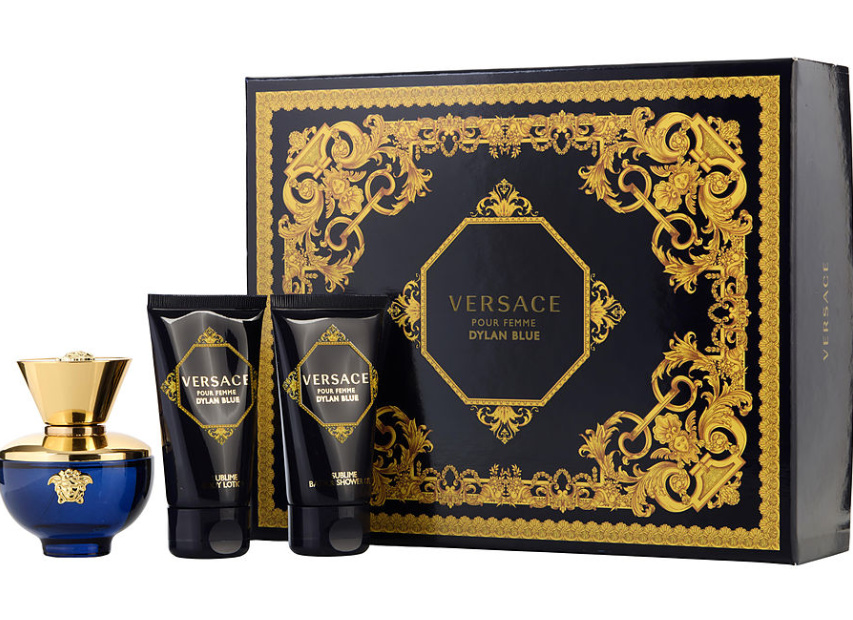 Versace Dylan Blue Pour Femme Perfume
Versace's Dylan Blue Pour Femme is designed to celebrate the feminine woman. It is an ode to sensuality. The blue bottle and detailing are designed to evoke the Mediterranean and classic Greek design, while remaining thoroughly modern. It was introduced in 2017 and has remained a favorite since. A great everyday scent, Versace Dylan Blue Pour Femme was an Allure Best of Beauty award winner. It has top notes of apple, clover and black currant, middle notes of peach, roses and jasmine, and base notes of musk, woods and patchouli. These blend to make a fruity fresh scent suitable for any occasion.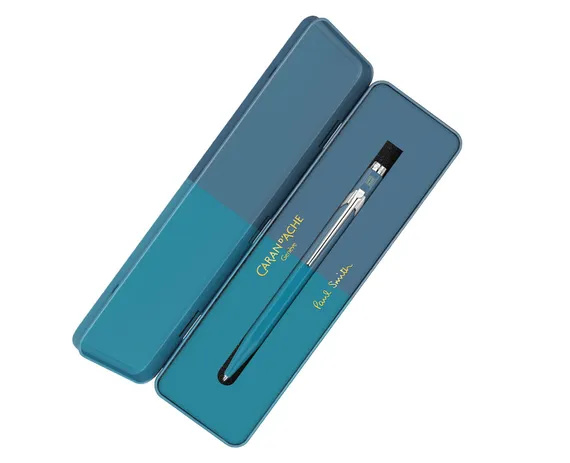 A nice pen and a leather journal
Does your mom like to write? Maybe she is old school and hasn't learned how to keep all her important info on her phone or computer. Maybe she simply likes to log a daily journal. If any of the above statements are true, Pen Heaven has some great stationery gifts for her. Stationery is such a luxurious gift, and our pick for Mother's Day is the Caran d'Ache x Paul Smith Series 4 Limited Edition Ballpoint Pen with their Palmi Large Leather Journal. The sophisticated and sleek aluminum refillable pen writes smoothly and is a keeper for years to come. Made in a 2-tone finish, she will never go back to inexpensive pens that are plastic and disposable. Pair it with the ample sized Palmi Leather bound journal, with lined or plain paper, and this is a gift for any writer. We love the Cyan blue pen paired with the Nordic blue journal for a sophisticated set that is meant to be special.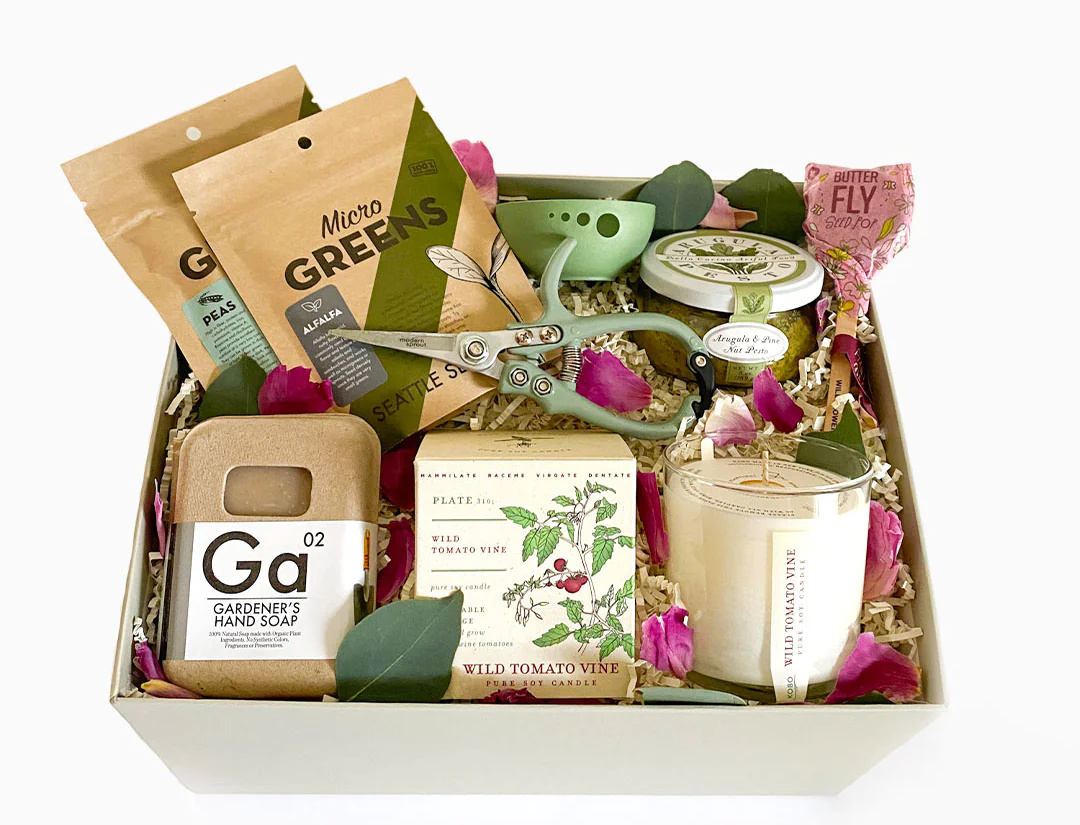 EkuBOX

Gift giving has become a challenge, and for moms it's no exception. EkuBOX is a nicely curated assortment of items that have been pre-selected for you. Eku stands for Eat, Keep, Use; there is always something to eat, something to keep, and something to use in their themed boxes. A great example of this is in their Let Your Garden Grow box, which features several items for growing microgreens, a jar of artichoke pesto, garden shears, a garden themed candle, and more, all presented in an elegant box. Each themed assortment ranges from practical to whimsical picks that will be a hit with the recipient.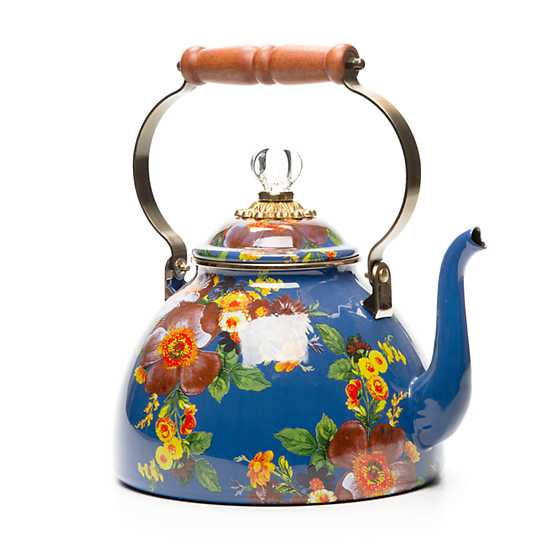 MacKenzie Childs Flower Market Tea Kettle

I'm not much of a hot tea drinker, but I have always liked having a fancy teakettle on the stove. Maybe your mom is like me, or maybe she actually enjoys her daily hot tea interludes. Either way, the MacKenzie-Childs Flower Market Luxury Tea Kettle will surely make her smile when she sees it sitting on her stove. Known for their whimsical design style, MacKenzie-Childs Tea Kettles range from checkerboard designs to florals reminiscent of Victorian wallpaper. They are each hand-decorated and made from enameled steel. The MacKenzie-Childs aesthetic and quality is beautifully classic but with a modern twist, and each piece is a work of art. And if you don't love hot tea, this teapot look amazing filled with flowers or green foliage.
19/99 Counter Top Precision Colour Pencil Set
Pencil and crayon makeup is a major trend. 19/99 beauty took their original seven makeup pencils and paired them with a cup and a pencil sharpener to create the Counter Top Precision Colour Set. The set of 7 pencils takes care of pretty much all of your makeup needs. The formula is creamy and completely blendable. This means you can use these pencils as a lip color, as a blush, or even eye shadows. It's the perfect gift idea for someone that loves makeup but wants to streamline their routine, or for the chic minimalist in your life.