Get ready to immerse yourself in the mesmerizing world of all things purple. We're about to embark on an exciting journey where we'll uncover a treasure trove of beauty and fashion accessories that will make you fall head over heels for this captivating hue.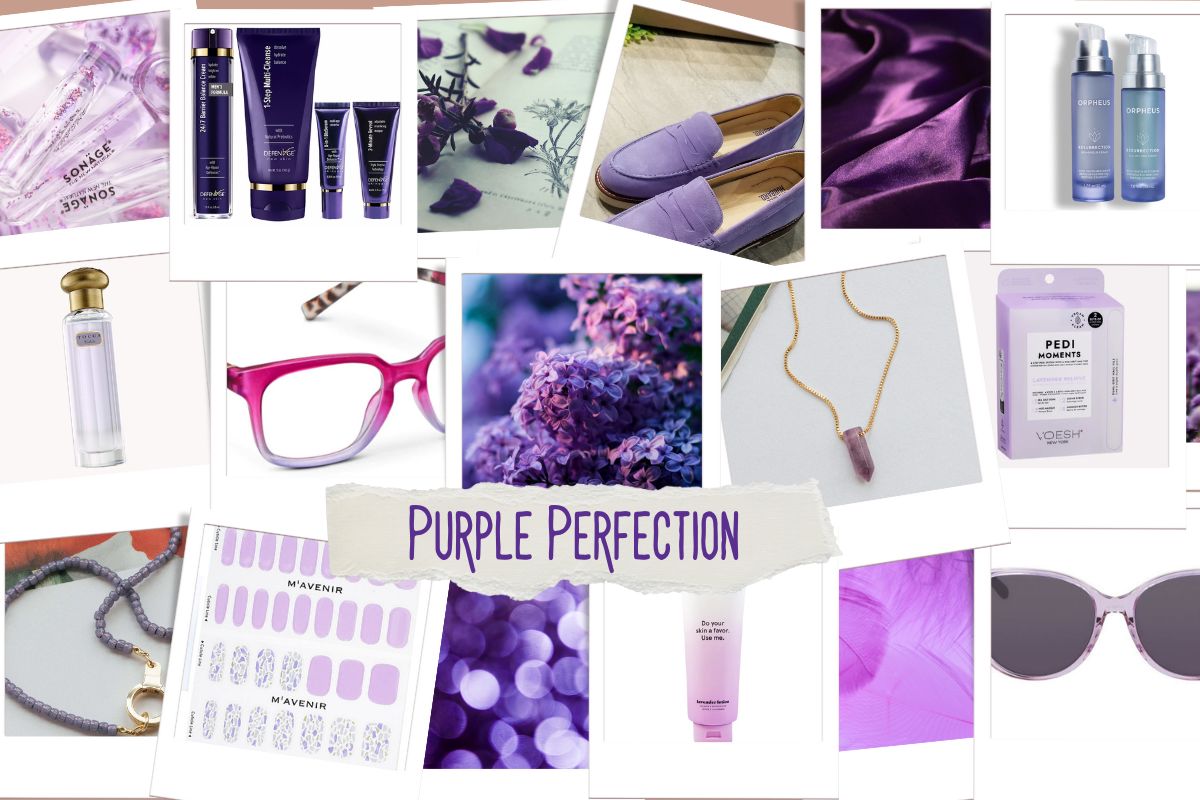 Purple, my friend, is the epitome of elegance and creativity. There's a reason it was the chosen color for royalty. From light lavenders and vivid violets to deep royal purples, the shades of purple are as diverse as they are enchanting.
We're going to explore a dazzling array of purple beauty and fashion accessories that will take your style game to a whole new level. Whether you're itching to inject a pop of vibrant color into your outfit or looking to revamp your beauty routine, we've got you covered with a plethora of stunning options that will unleash your inner fashionista.
From fabulous nail colors and dazzling jewelry to chic sunglasses and stylish footwear, we'll explore an incredible range of purple accessories that will make you feel like a true fashion maven. Get ready to turn heads, because with every step you take, you'll radiate confidence and charm, all thanks to the magical allure of purple.
Purple Beauty Finds
Editorial Samples may have been provided. Links may be commissioned.

Sonage Baby Frioz Mini Icy Globes
Sonage Mini Icy Globes are a unique facial massager that will help with several issues. You place them in the refrigerator for a minimum of 15 minutes, and use them to massage your face to help with minimizing pores, clearing breakouts and more. The Mini Globes will help with absorption of serums and other skin treatments. They will work to reduce pore size, boost circulation, and reduce puffiness. You can even use these to help with migraines and sinus congestion. Sonage has very detailed instructions on their site for use. This may be my new favorite beauty routine.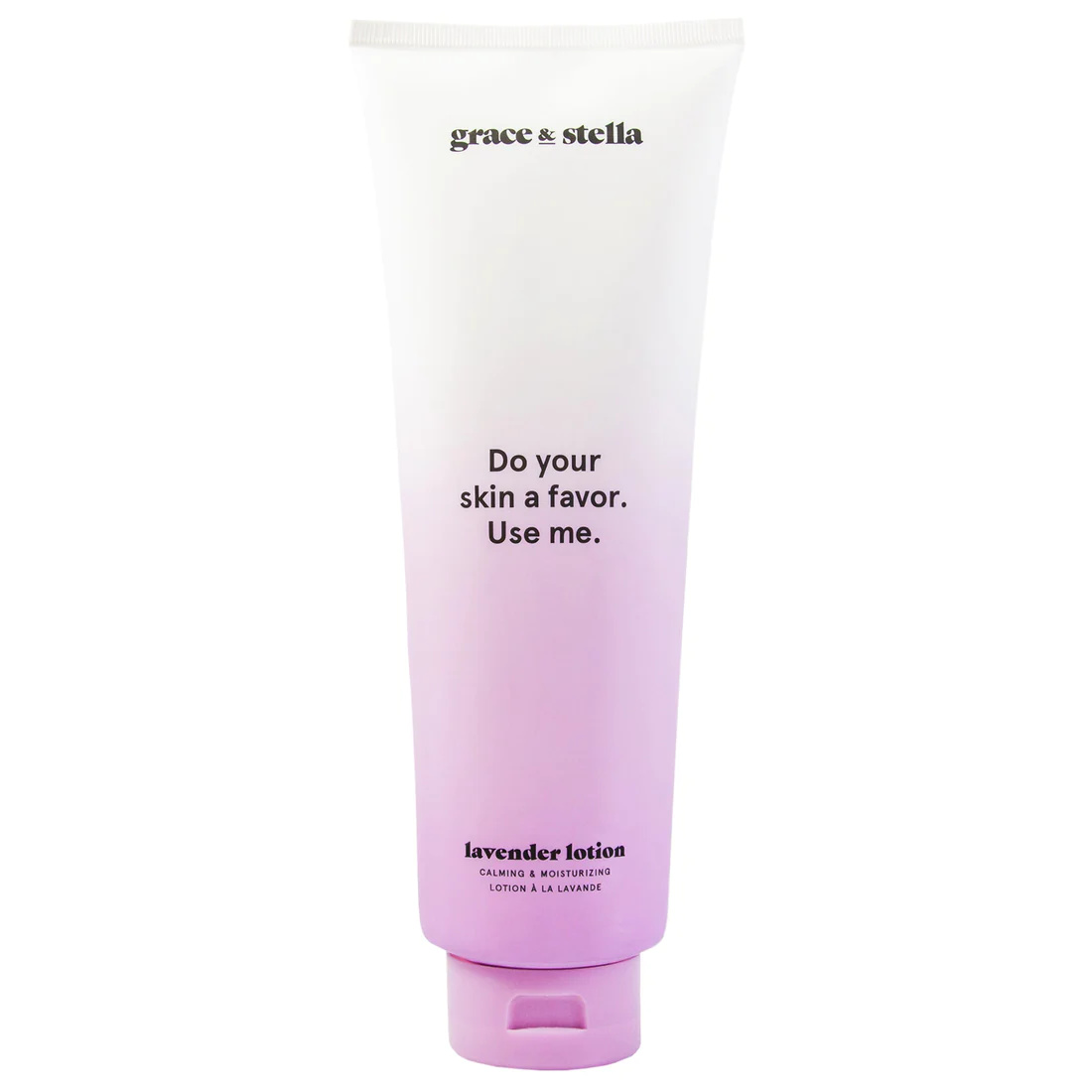 Grace & Stella Lavender Body Lotion
When I think of Lavender, I automatically think of calm, soothing, and soft. That is the essence of Grace & Stella's Lavender Body Lotion. It's light texture and skin softening qualities make it perfect for daily use, and you can use it all over your body. The Lavender essential oil lends a soothing and relaxing scent that is just right, and not overwhelming. It glides on and moisturizes almost instantly to leave your skin feeling silky and smooth.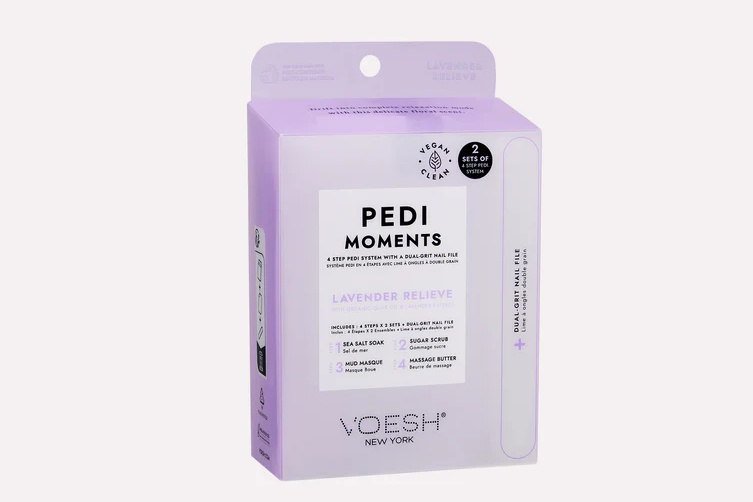 Voesh Mani + Pedi in a Box
Whether you are planning a "pamper me" night for yourself or a group of your best friends, the Voesh Mani and Pedi in a box is the perfect place to start. Their Lavender Relive Mani or Pedi kit contains everything you need, from an exfoliating sugar scrub, a masque to refine your skin, a massage cream to moisturize, and a file to shape your nails to perfection. The Lavender scent is skin soothing and mood calming addition. Each kit contains enough for 2 applications to keep your hands and feet looking their best.
Spa Ritual Nail Lacquer

Sparitual makes really great 12 free nail lacquers with several purple shades that are not only gorgeous but really wearable. From their deep plum crème shade Express Gratitude to their fun and summery lavender shimmer Friends and Festivals, they have your nails covered. Sparitual polishes are vegan, one-step (no need for a base coat or top coat) and made without the 13 chemicals commonly found in other polishes.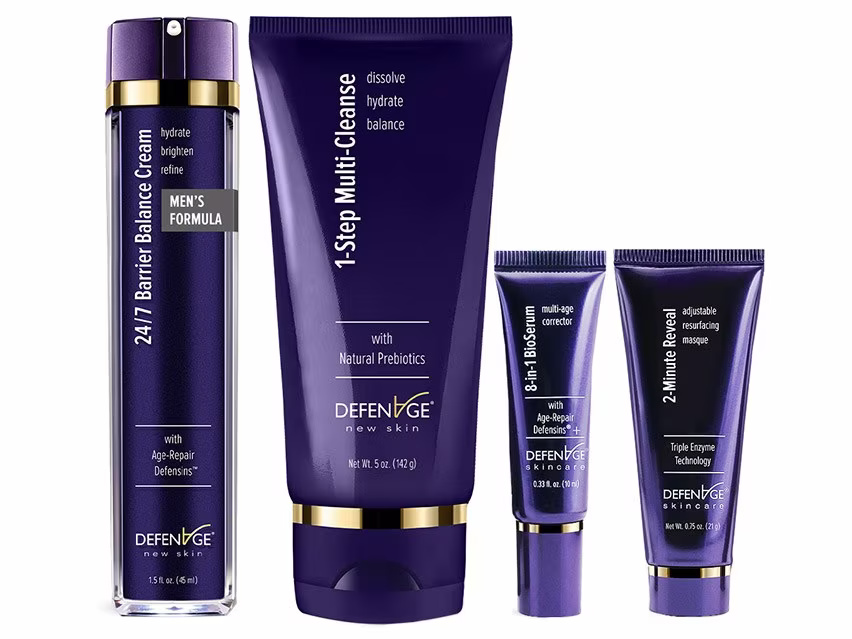 Defenage Men Skin Provision Skincare Kit

Men like purple, too. DefenAge has developed s skincare kit specifically for men, the Men's Skin Provision Kit. They have included a whole regimen of skincare products from cleanser to moisturizer to protection. Developed for all skin types and ages, he -and you – will notice the difference in his skin after the first use. It's great for sensitive skin, too. DefenAge is so sure he will be happy with their products they offer a money back guarantee.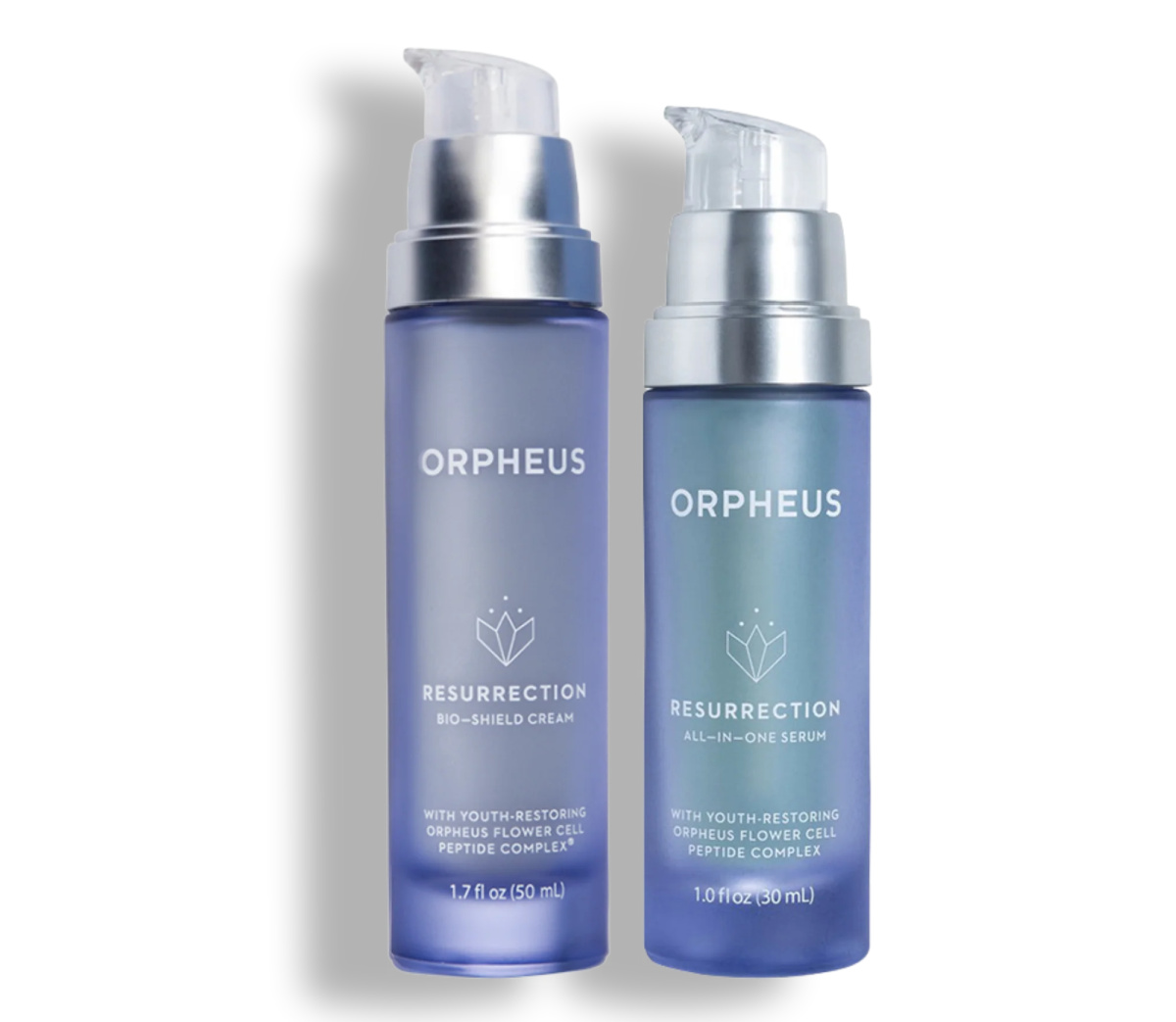 Orpheus Skincare
Orpheus Skincare was developed based on the Orpheus or Resurrection Flower, and its ability to survive and resurrect itself in harsh conditions. Orpheus took those characteristics of the flower and combined them with modern technology and clean ingredients to create a line of skincare that is suitable for even the most sensitive skin. Orpheus also uses biodegradable packaging and recyclable glass bottles. Their line of products includes cleanser, toner, moisturizer, and serums to make your skin hydrated and appear more youthful. Orpheus Skincare might be your key to a new skincare regimen.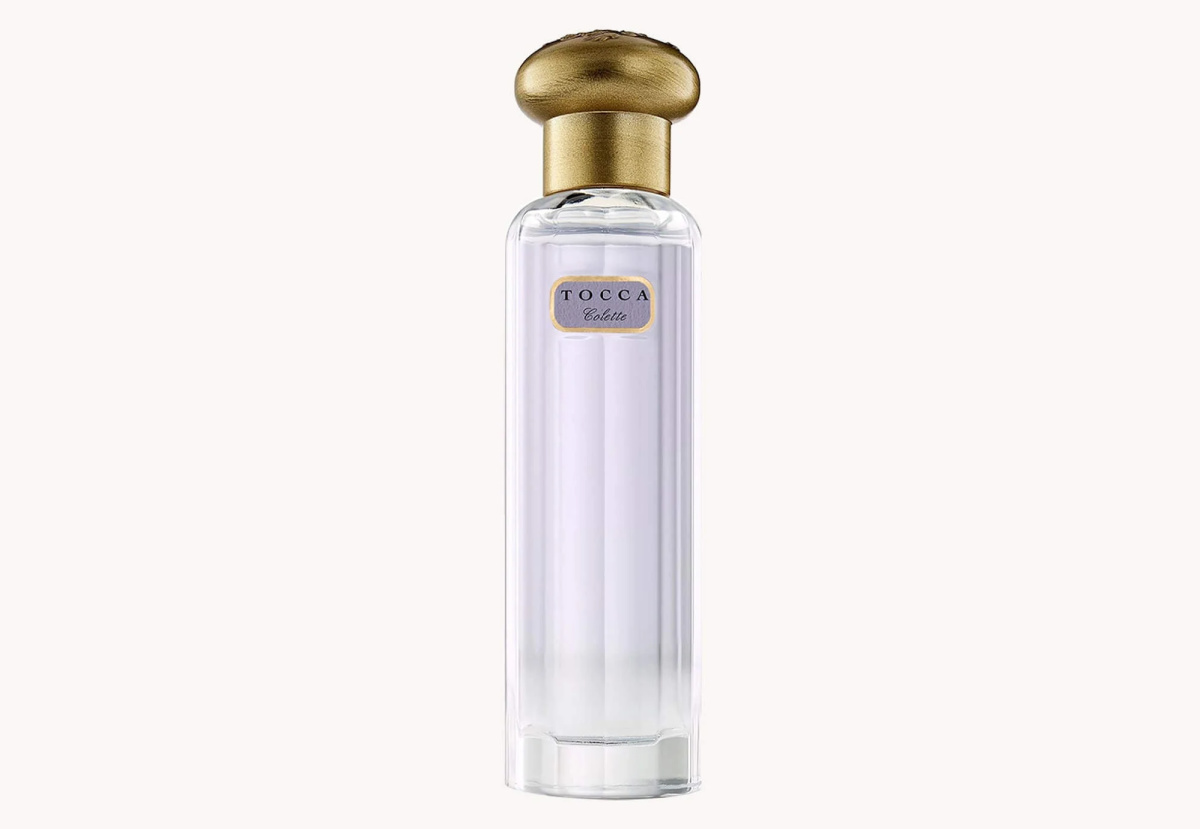 Tocca Colette perfume
The Tocca Colette Parfum Travel Spray is great for refreshing your scent when you're out and about. The Colette scent is a nice, warm floral that is great for all day wear. Meant to evoke the romantic poets of the 1940's, it has notes of bergamot, sandalwood, and pink peppercorns. Whether you're going to the office or an evening on the town, Colette by Tocca might just be your new signature scent. Colette is also available in a luxurious hand cream.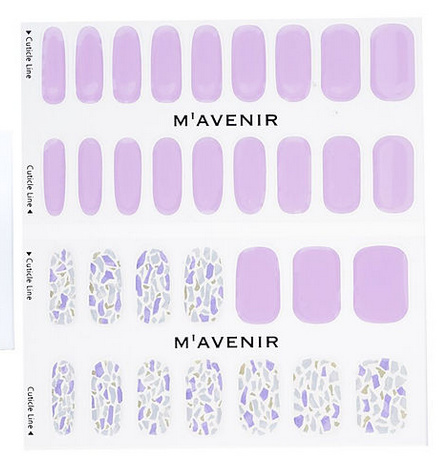 Ma'Venir Gel Nail Stickers

I love the newish gel nail strips and the ease of getting a nice nail embellishment without too much effort. The nail strips from Mavenir fill that bill, and they are available in an assortment of purple shades. They range from the lightest fairy lilac to deep plum to coordinate with any outfit you might wear. If you haven't used the gel nail strips before, they come in a set of 30-plus strips in different sizes to fit your nails. They're made from gel polish and stick to your fingernails for a long-lasting finish.
Travel Atomizer
This travel atomizer is one of those things that you didn't realize you needed until you got one. In purple, no less. I find myself reaching for my atomizer several times a day when opening my bag. Just fill it with your favorite fragrance and you can renew your scent whenever the mood strikes. And it is TSA approved yet holds around 50 sprays. You might need several if you like to rotate your daily fragrance.
Purple Accessories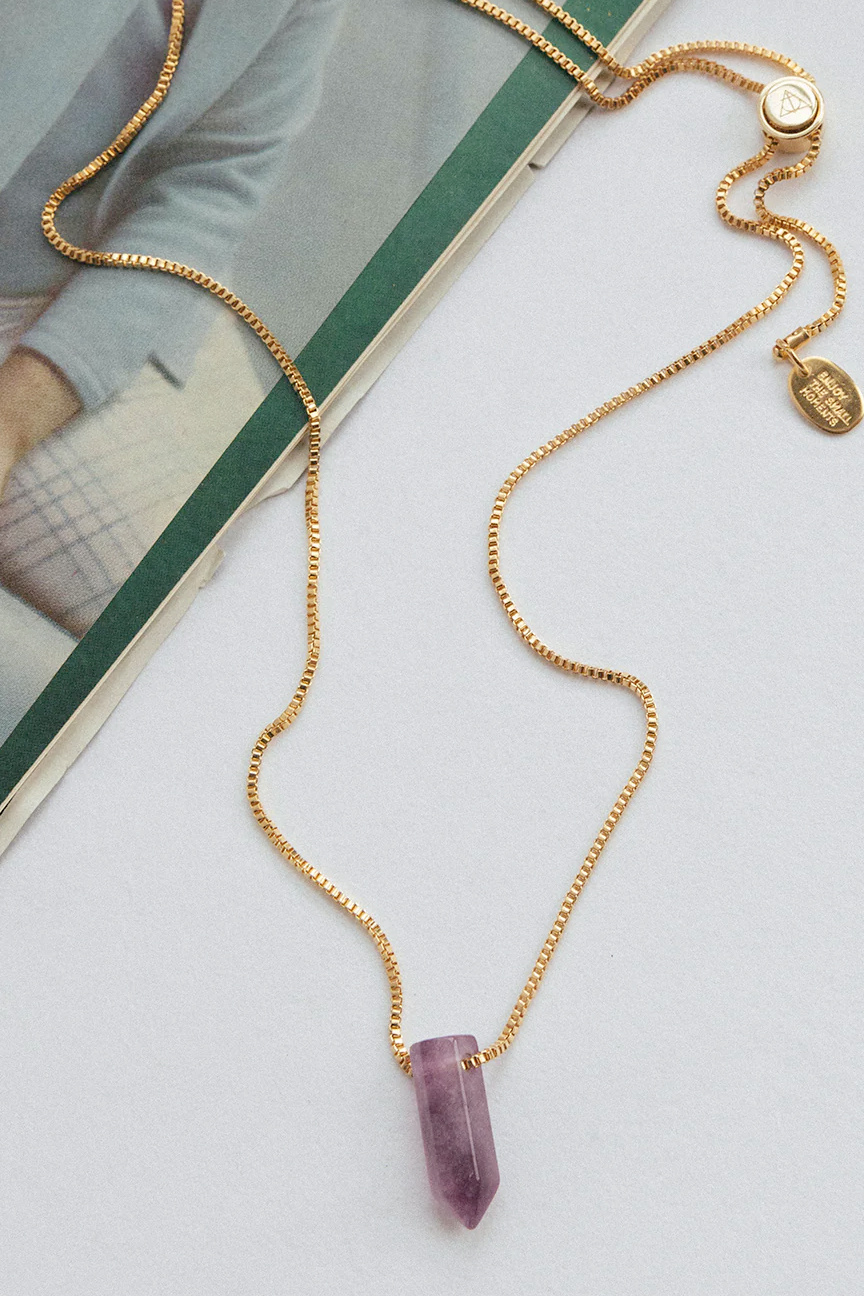 Air and Anchor Serenity Now Amethyst Necklace
Finding jewelry with purple inclusions isn't too difficult, if you know what to look for. The Serenity Now necklace from Air and Anchor adjustable necklace will complement a variety of styles and occasions. Its adjustable length – 25 inches – is great for different necklines. The deep purple Amethyst crystal point will keep you in tune with the earth and provide calm and tranquil vibes for your overall well-being. The shiny stainless steel chain will stay looking good for years.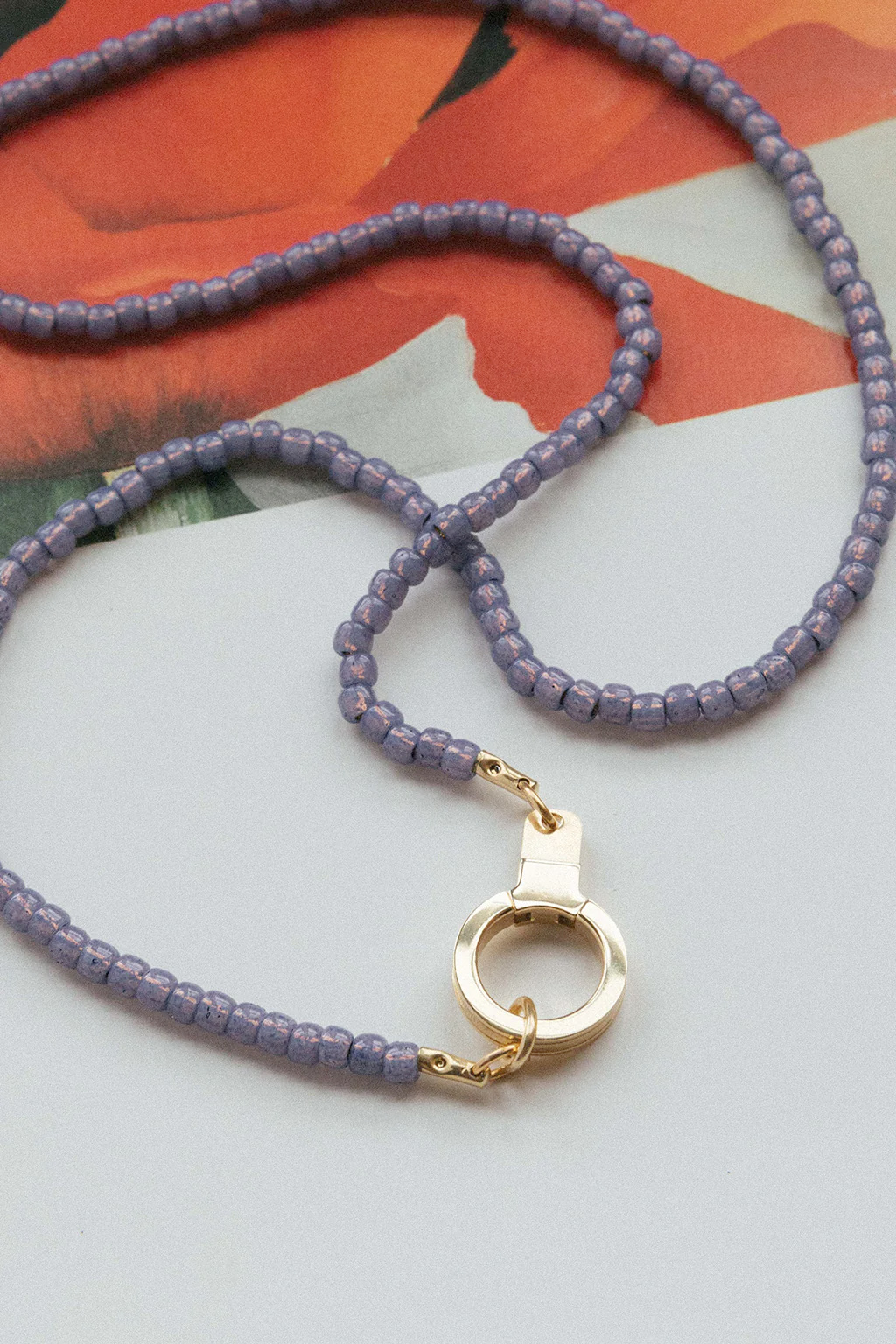 Air & Anchor Stainless Steel Anything Could Happen Necklace with Cuff Keeper
Shimmery purple beads make up the chain for the Anything Could Happen Necklace from Air and Anchor. They catch the light beautifully and the Cuff Keeper allows you to embellish the focal point with charms, trinkets, or whatever you might imagine. Although, personally, I think it's pretty enough on its own. All their stainless steel jewelry is easy to care for, lightweight, hypo-allergenic, and pretty darn cute. Layer with the Serenity Now necklace for a 1-2 purple punch that looks great for summer – and beyond.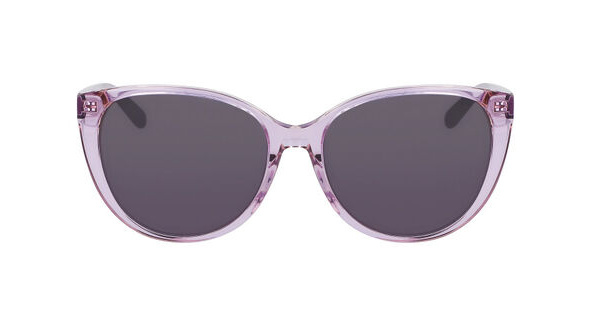 Bebe Sunglasses
If you are accessorizing your look of the day with purple, you can't miss with the Bebe BB7247 sunglasses in purple. The classic roundish, slightly cat's eyed frames are a compliment to most face shapes. Their high-quality lenses offer 100% UV Protection, too. Since Eyeconic also makes prescription lenses, you can also get these sunnies with your prescription. The lilac shades will take you through your entire day of driving, walking, or laying by the beach or pool.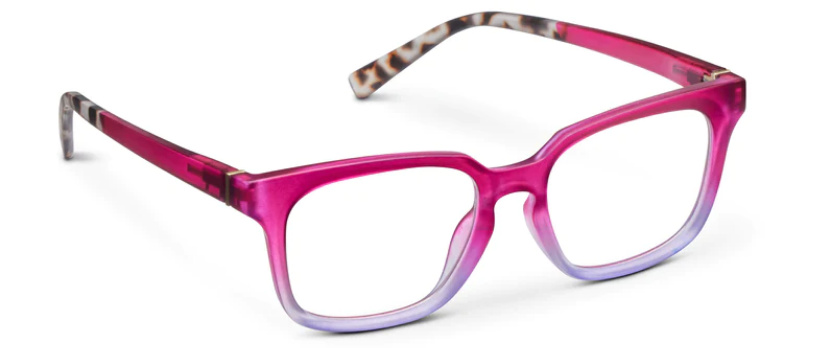 Peepers
What do Peepers and Oprah have in common? Oprah loves Peepers; in fact, Peepers has been named one of Oprah's Favorite Things for several years. One look at their website and you'll see why. Personally, I'm kind of partial to the Desert Sunrise (pictured) and the Monterey Bay styles. Their selection of frames, both in design and color choice, is modern and stylish. Peepers are more than a fashion accessory, while they look great when you wear them, you can count on them to do their job, whether protecting your eyes from blue light or sunlight, or improving your vision. Peepers offers a selection of reasonably priced blue light blockers, readers, sunglasses (even reader sunglasses), and progressive lenses.
Let's set sail on this fashion adventure together. Now that you've indulged your senses, discover your new signature shade of purple, and let the world witness your transformation into a trendsetting icon. Are you ready to embrace the enchantment? Then buckle up and let's dive into the dazzling realm of purple beauty and fashion accessories and start working them into your everyday wardrobe.