Are you ready to take your footwear game to the next level? We've got something special for you today.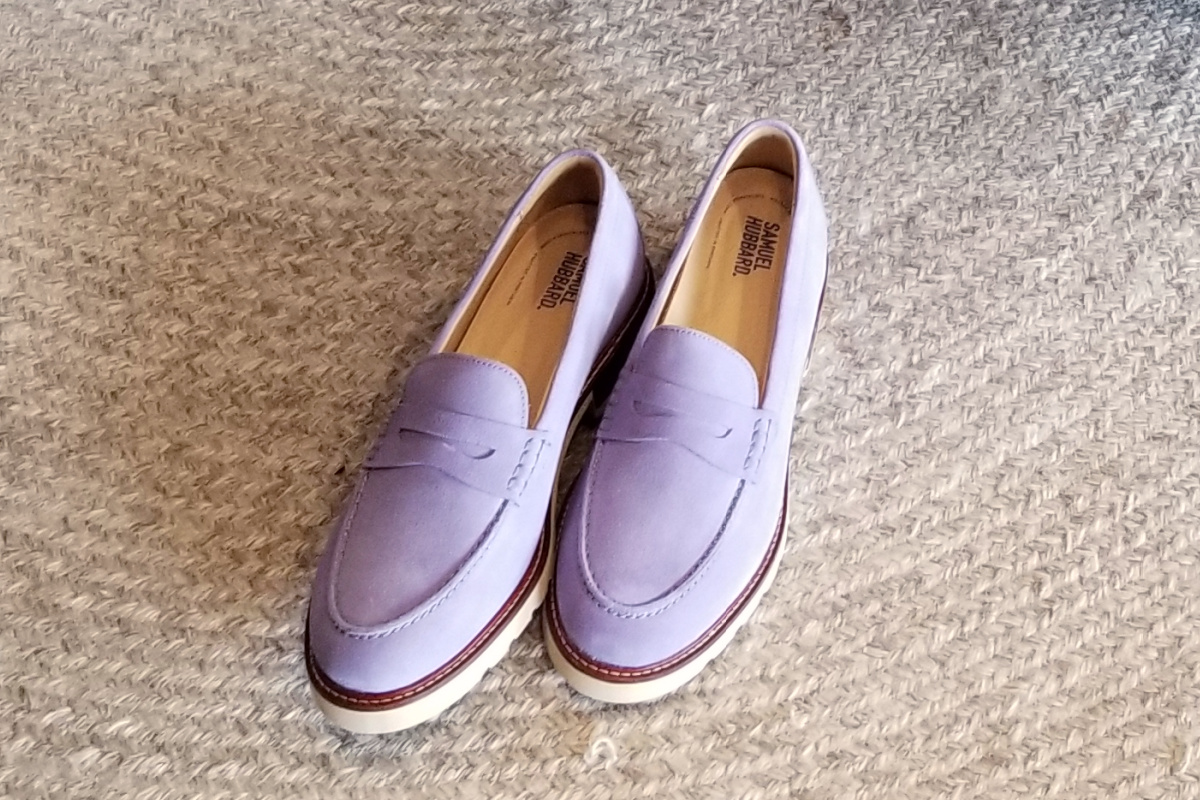 Let's dive into the world of Samuel Hubbard Tailored Traveler loafers and discover why they're the talk of the town. Get ready to embrace a whole new level of style, comfort, and durability with the Women's Tailored Traveler Periwinkle Suede loafers.
Editorial samples provided. Links may be commissioned.
These lavender-infused beauties are about to become your new favorite go-to shoes. We'll explore what makes them so popular, where to find the best deals, and how they effortlessly combine fashion and comfort to give your feet the royal treatment they deserve.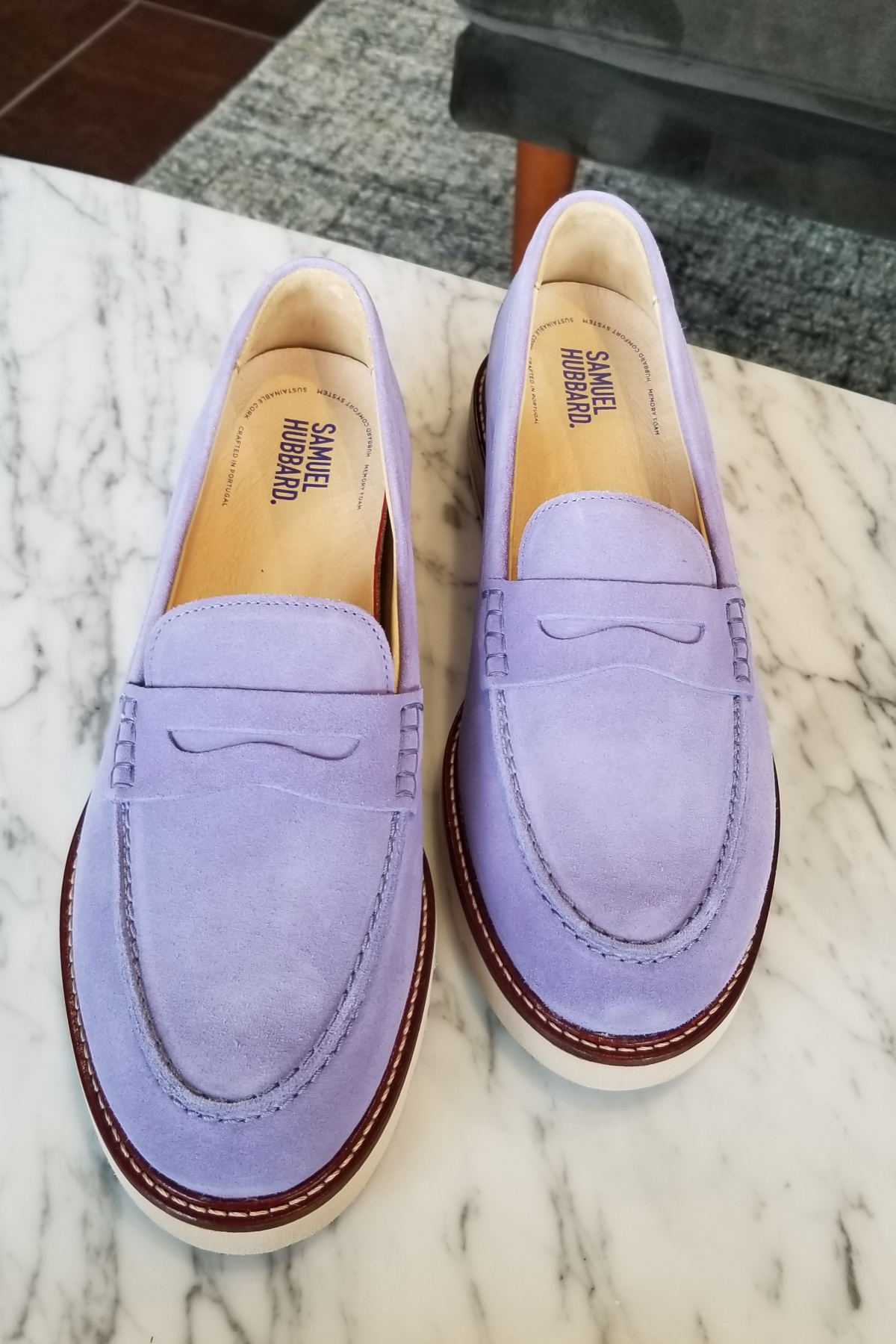 Effortless Style with a Touch of Lavender: Elevate Your Fashion Game
Imagine strutting down the street, turning heads with your impeccable sense of style. That's the kind of impact you'll make with Samuel Hubbard's Women's Tailored Traveler Periwinkle Suede loafers.
The periwinkle hue adds a touch of elegance to any outfit, making you stand out from the crowd. Whether you're rocking jeans or dressing up in a skirt or dress, these loafers effortlessly elevate your look. They're the perfect way to add a hint of lavender-infused glamour to your ensemble, without trying too hard. Prepare to make a fashion statement that reflects your unique sense of style.
Unmatched Comfort Fit for Everyday Royalty: Pamper Your Feet with Every Step
Say goodbye to sore and tired feet, my friend. Samuel Hubbard knows that comfort is key, and they've designed the Tailored Traveler loafers with that in mind. Prepare to experience a level of comfort fit for everyday royalty.
Slip your feet into the triple-density memory foam insole, and you'll feel like you're walking on clouds. The cushioning and support are second to none, providing the perfect balance of coziness and stability. Whether you're conquering a busy workday or enjoying a night out, these loafers will keep your feet feeling pampered and regal. Comfort and style have never been such perfect companions.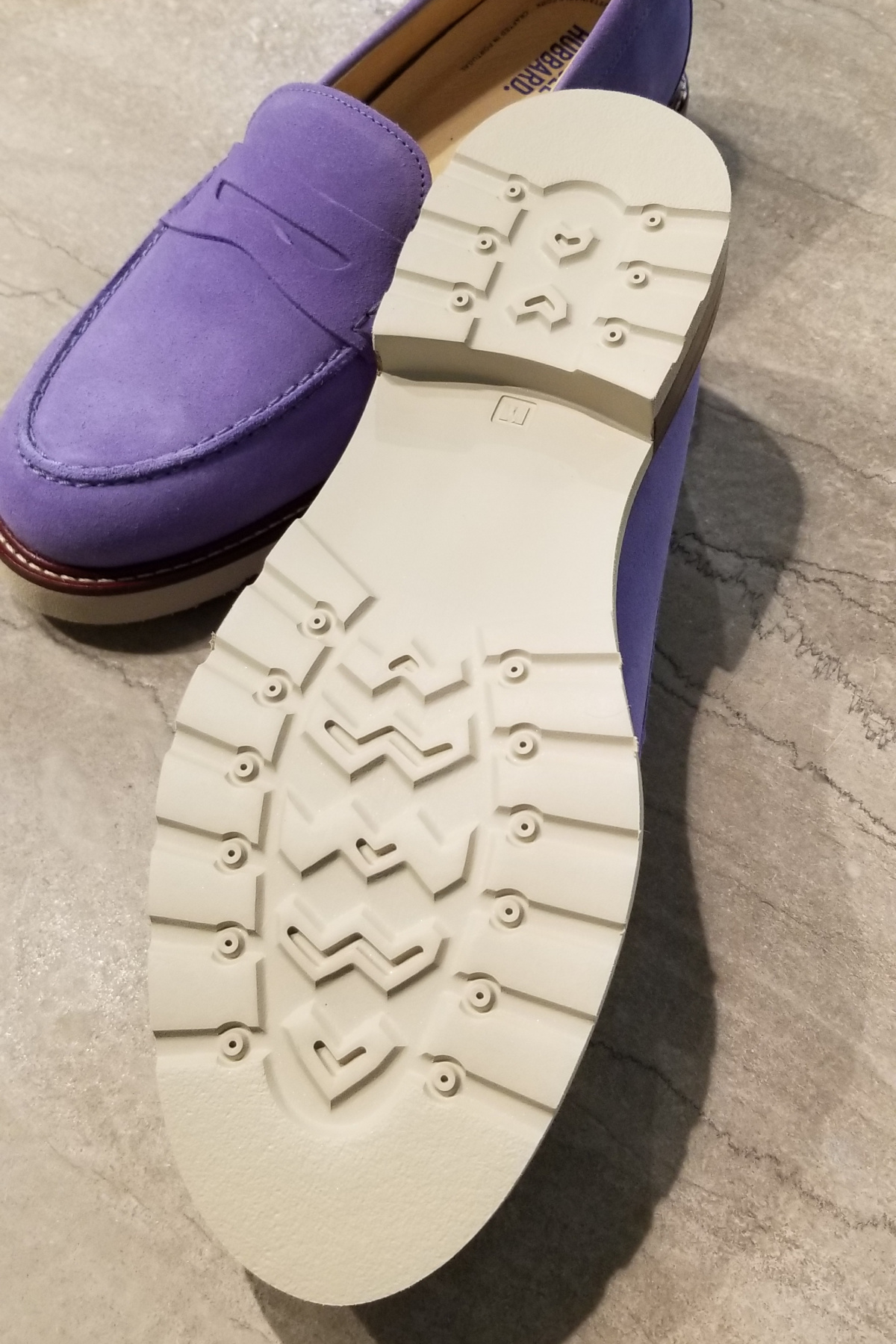 Confidence in Every Step: Embrace Unwavering Traction and Stability
Let's talk about something important: stability. You want to walk with confidence, knowing that you won't slip and slide on any terrain. That's why Samuel Hubbard has equipped the Tailored Traveler loafers with a Vibram sole.
This non-slip sole gives you the assurance to conquer any surface with ease. Whether you're navigating city streets or attending social events, you'll walk with grace and poise. These loafers are the perfect blend of fashion and function, providing you with unwavering traction and stability. Step into each day with confidence, knowing that your footwear has your back.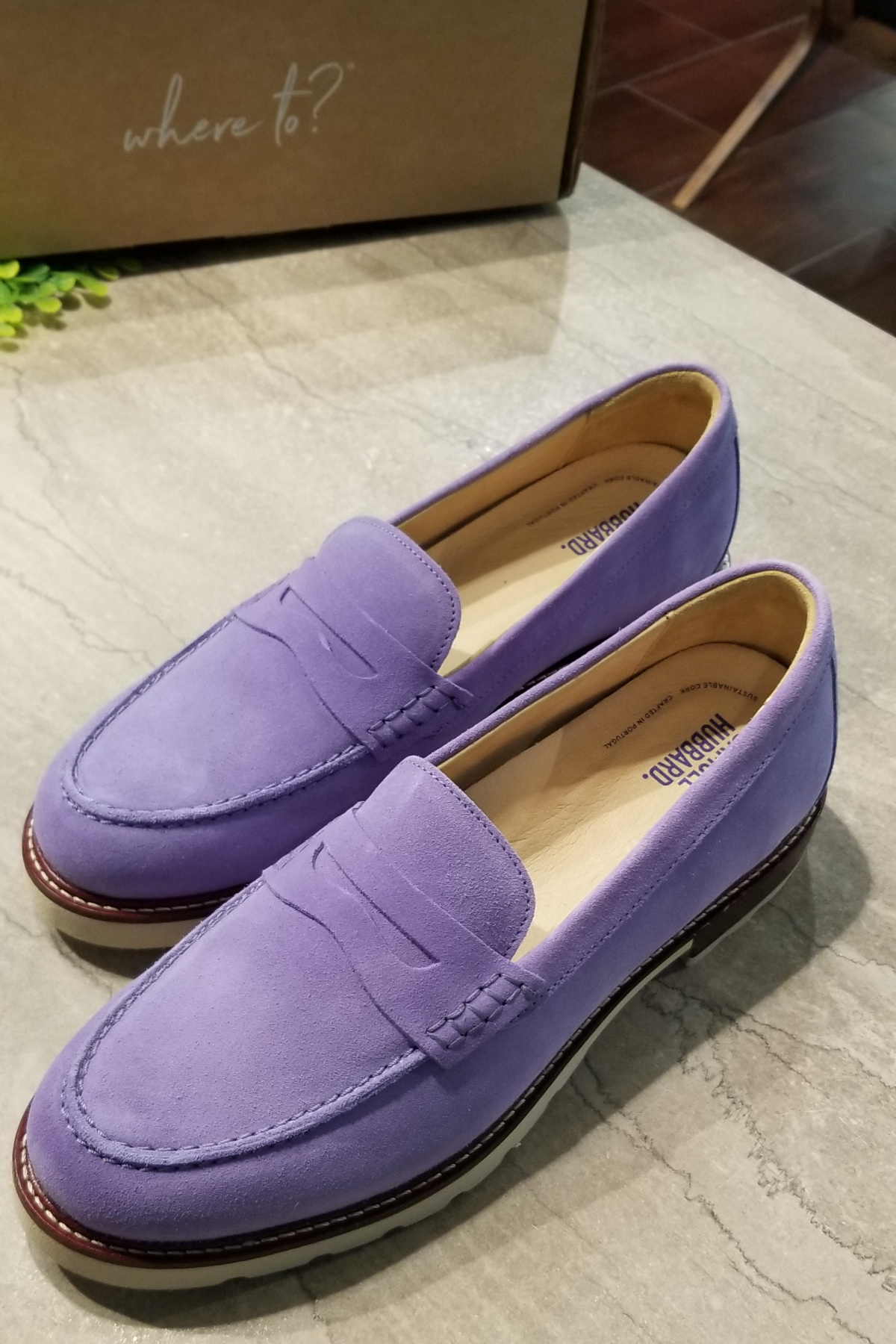 The Perfect Travel Companion: Comfort and Style on the Go
Calling all modern-day adventurers! If you're constantly on the move, the Tailored Traveler loafers are your new best friend. They're lightweight, flexible, and designed to make your journeys a breeze. Slip them on and off effortlessly, thanks to their convenient slip-on style. The elastic goring ensures a snug fit, while the supple suede leather wraps your feet in a lavender embrace.
Whether you're exploring new destinations or tackling your daily to-do list, these loafers provide the ultimate combination of comfort and sophistication. Say goodbye to uncomfortable travel shoes and hello to a world of lavender-infused luxury.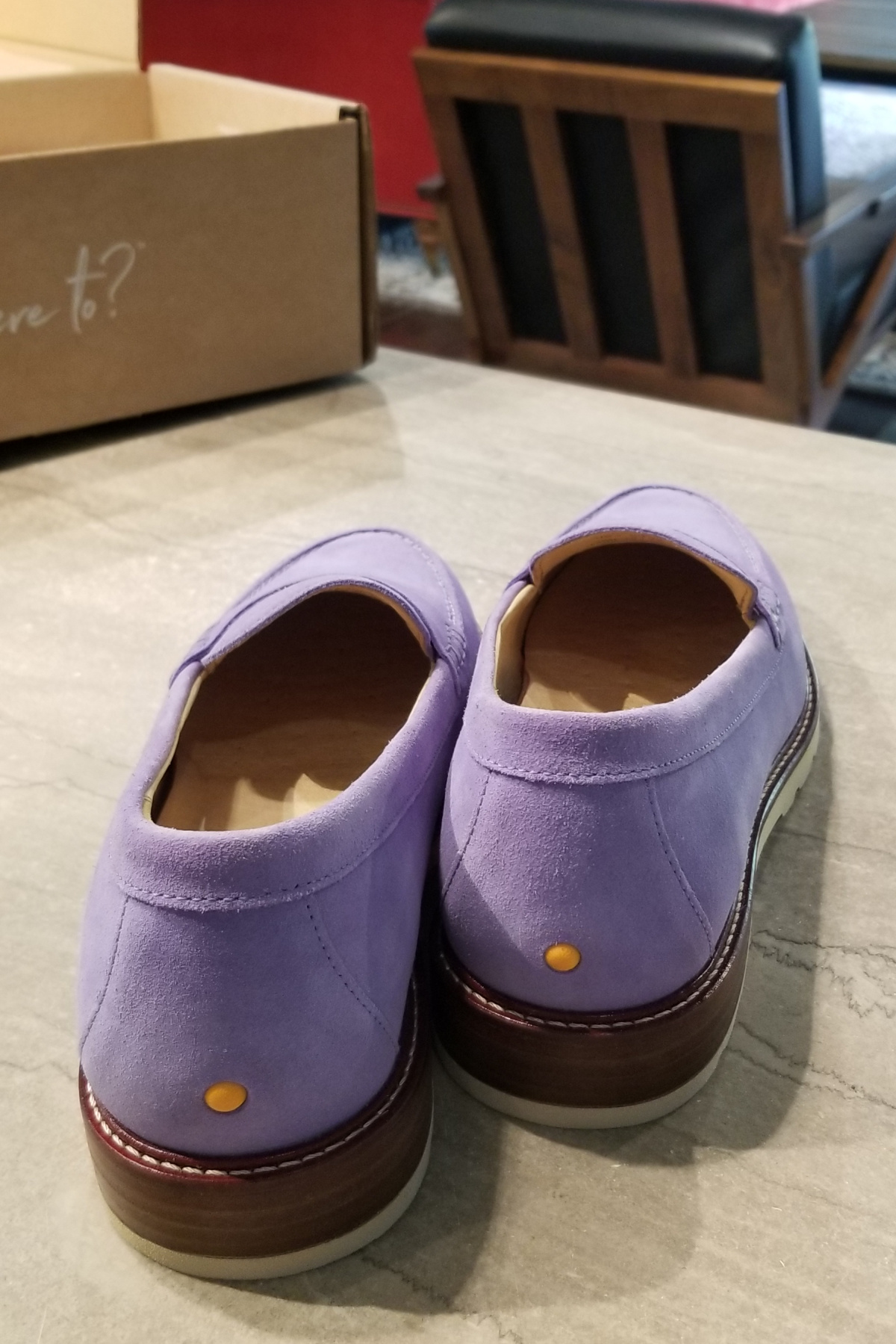 Preserving the Beauty of Your Loafers: Care and Maintenance Tips
To keep your Samuel Hubbard loafers looking their best, it's important to give them some TLC. For the Women's Tailored Traveler Periwinkle Suede loafers, gently brush off dirt and stains with a suede brush or eraser. Treat them to a mini spa day by using a suede protector spray to guard against moisture and maintain their luster.
A little cleaning and protection go a long way in preserving the beauty and longevity of your loafers. Your feet will continue to enjoy their stylish comfort for years to come.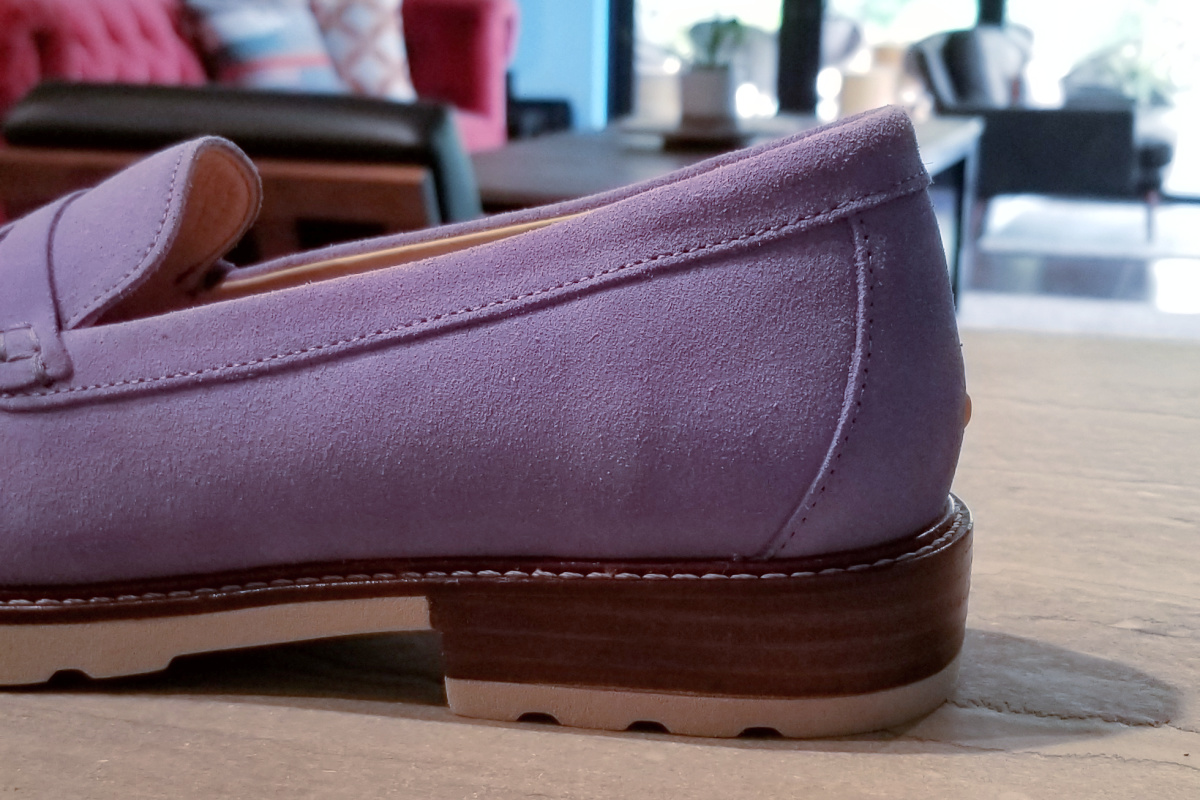 Returns and Exchanges: Ensuring Your Satisfaction
At Samuel Hubbard, customer satisfaction is a top priority. If, for any reason, you're not completely happy with your purchase or need to exchange for a different size, they've got you covered. Familiarize yourself with their returns and exchanges policy on their official website to understand the guidelines and procedures.
If you have any questions or need assistance, their customer support team is there to help. Samuel Hubbard wants to ensure you find the perfect fit and style for your feet, and they're committed to your satisfaction.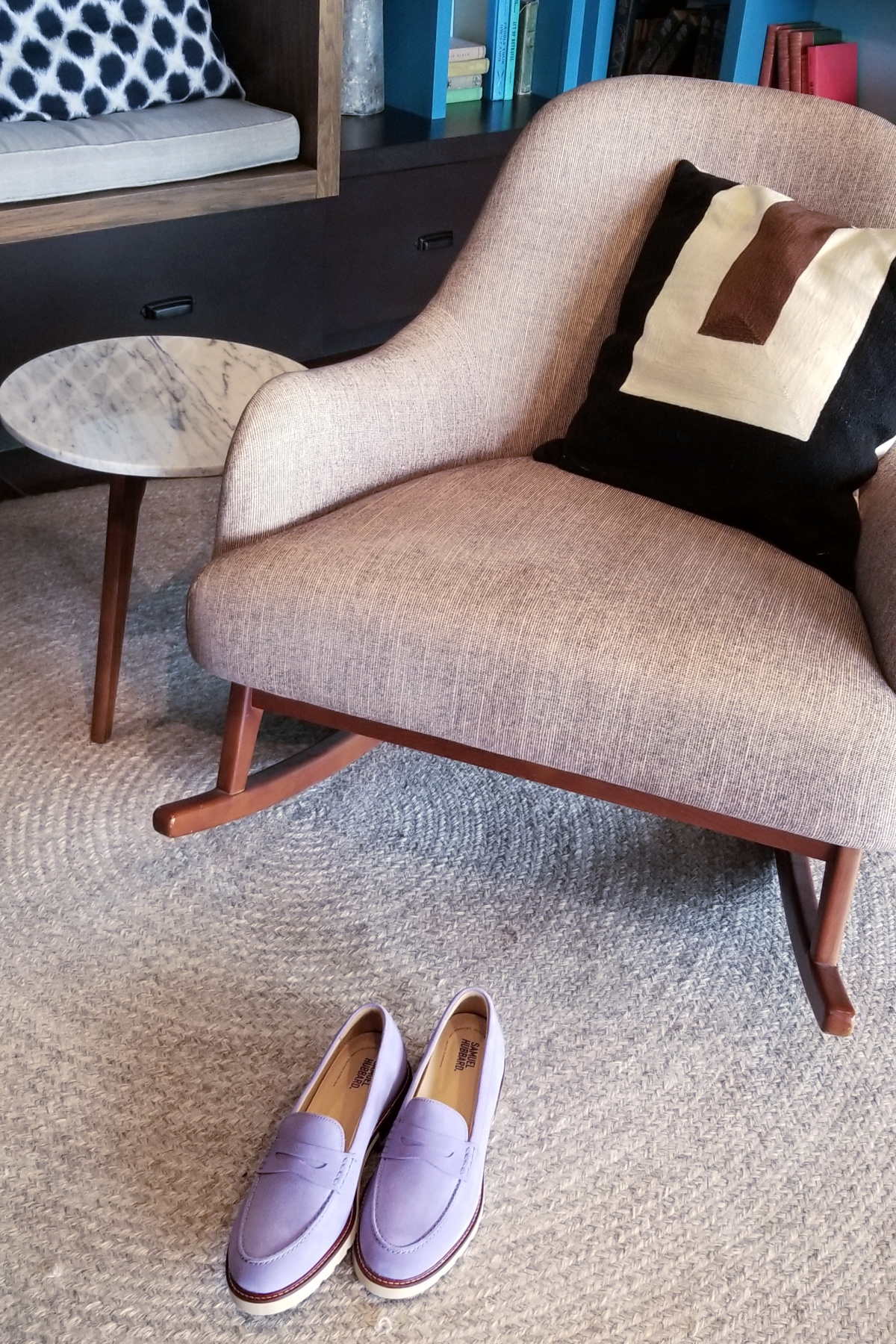 Conclusion: Step into a World of Style and Comfort
Now you're armed with all the knowledge you need to make an informed decision about Samuel Hubbard's Women's Tailored Traveler Periwinkle Suede loafers. Elevate your style with a touch of lavender, while pampering your feet with unmatched comfort. Walk confidently with unwavering traction and stability, no matter where life takes you. These loafers are the perfect travel companion, providing the ultimate combination of comfort and style on the go. Don't forget to give them the care and attention they deserve to keep them looking fabulous.
It's time to step into a world of style and blissful comfort with Samuel Hubbard loafers. Treat your feet to the luxury they deserve and experience the perfect fusion of fashion and comfort. Remember to keep an eye out for exclusive deals and promotions to make your journey into lavender-infused bliss even more satisfying. Your feet will thank you for choosing Samuel Hubbard's lavishly comfortable loafers. Embrace the extraordinary and let your feet indulge in the perfect blend of style and comfort.