This Neutrogena Makeup review was made possible by press samples.  All opinions are my own.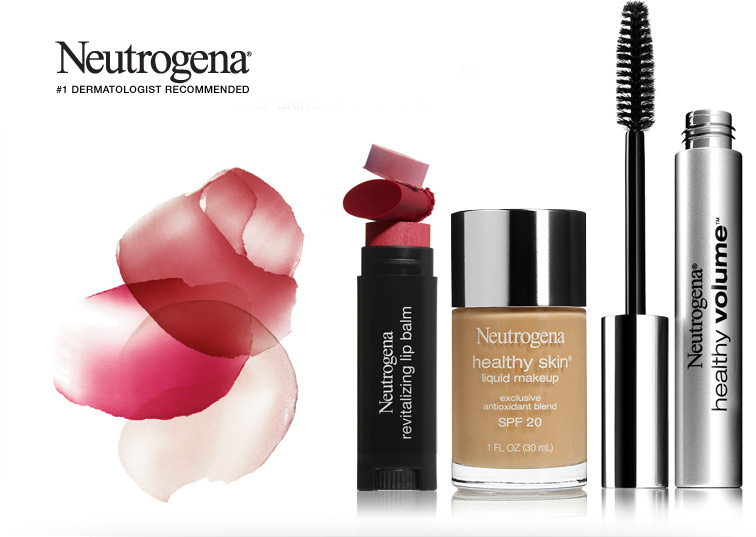 I have always loved Neutrogena and their products.  From their soaps and lotions to their shampoos, the line has been a staple in my house ever since I can remember.  When I saw that Neutrogena had introduced a line of cosmetics, I knew I needed to try them.
Neutrogena Makeup Line
Healthy Lengths Mascara – We always want our eye lashes to look long and alluring.  I mean, isn't that why we wear mascara?  Healthy Lengths Mascara from the Neutrogena makeup line has Vitamin E and Olive Oil to help nourish your lashes from the inside out.  I have really sensitive eyes and didn't have any issues with this irritating my eyes.  That's always a plus!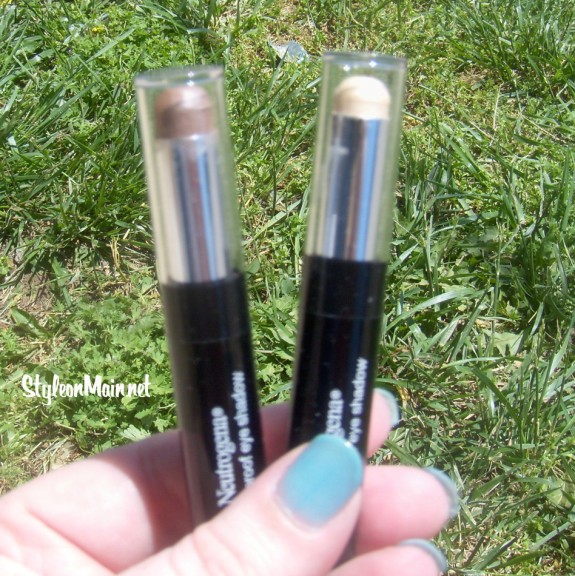 Crease Proof Eye Shadow – These are silky and glide on so smoothly.  They have primer built in to the shadows, which makes them long wearing.  They're in a stick form, too.  Stay Golden, which is a creamy ivory shade, makes a perfect highlighter.  Lasting taupe is a great basic neutral shade.  Both have a bit of shimmer to them, but not to the point that it looks inappropriate or out of place.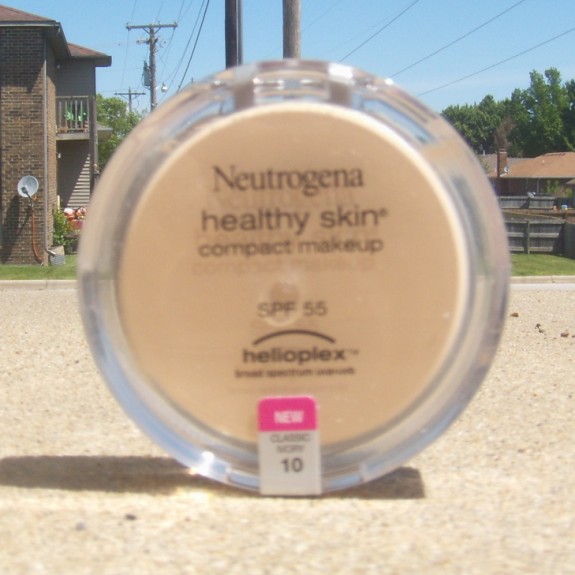 Healthy Skin Compact Foundation – This is a cream foundation.  It goes on nicely and smoothly, but has great coverage.  The compact is nice quality and doesn't feel flimsy.  And when you get the foundation blended out smoothly, the Healthy Skin foundation turns to a powdery finish.  Most foundations have a SPF of 15-25.  This one has an SPF of 55! It also has Vitamin E, Chamomile, and Soy to help nourish your skin.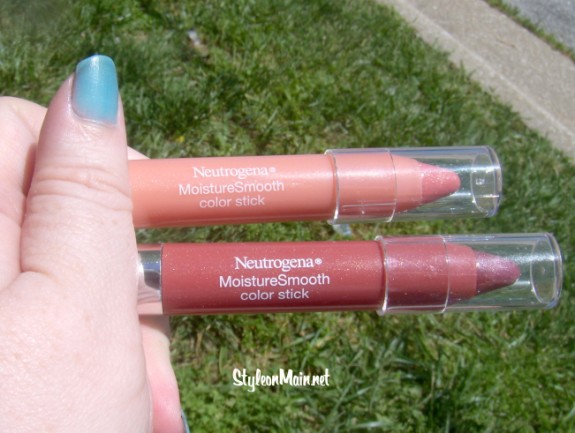 Moisture Smooth Color Stick – Sheer, shiny color that nourishes your lips.  I'm a huge fan of the lip crayons, and the ones from the Neutrogena makeup line are no exception.  These lip crayons are like a color intense lip balm in texture.  They're sheer like a lip gloss, but more like a lip stick in texture.  The color lasts and lasts.  Mango and Shea butters moisturize your lips, so they always feel good.  Have you worn down the tip?  No problem – just twist it up for the perfect point. Available in 8 fruity shades.  Juicy Peach is a great peachy-nude shade, while Soft Raspberry gives a pretty pinky-mauve color.
One of the other great features of the Neutrogena makeup line is the fact that they're easily found at most mass retailers.  Plus, with the exception of the foundation, it all retails for under $10.  The Healthy Skin foundation is about $14, which is still way affordable.
Are you going to try the Neutrogena makeup line?