What does a fashionable, stylish woman want for the holidays? All kinds of fabulous things. While people often go to makeup or skincare – hey, they're a few of our favorite things! – there are so many other gift giving options out there. Even some you may not think about.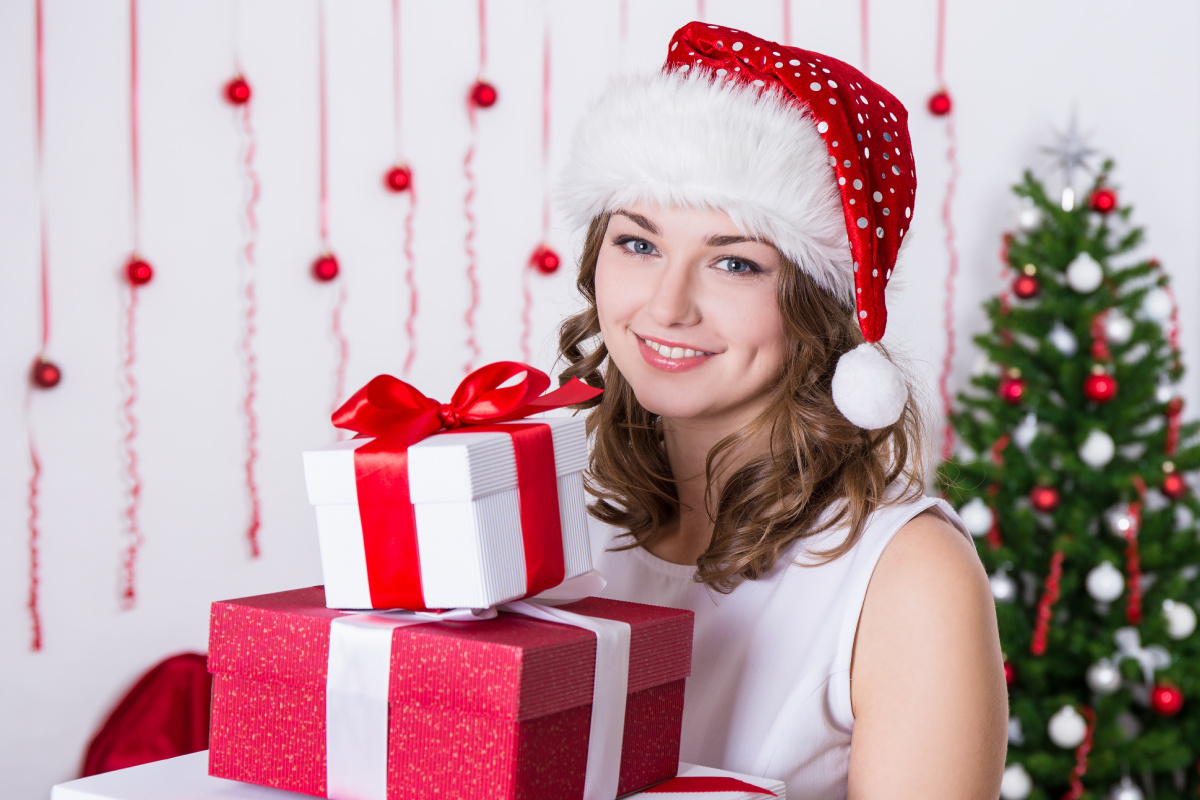 We have gathered some of our favorite gift ideas for stylish women. These are some of our must have items for the holiday season – and beyond!

Great Gift Ideas for Stylish Women
Links may be affiliate links. Editorial samples may have been provided.
R. Riveter Dot Handbag
R. Riveter makes these really nice, classically styled bags and purses that have a modern, updated twist. The Dot is a cross between a classic Kelly bag, made famous by Grace Kelly, and a satchel. It's the perfect size for your everyday needs, but still looks oh so good when you're out for date night. The handbag has two leather handles, and a long leather strap so it could be worn as a shoulder or crossbody bag. R. Riveter also has a great mission – to provide quality jobs for military spouses across the US.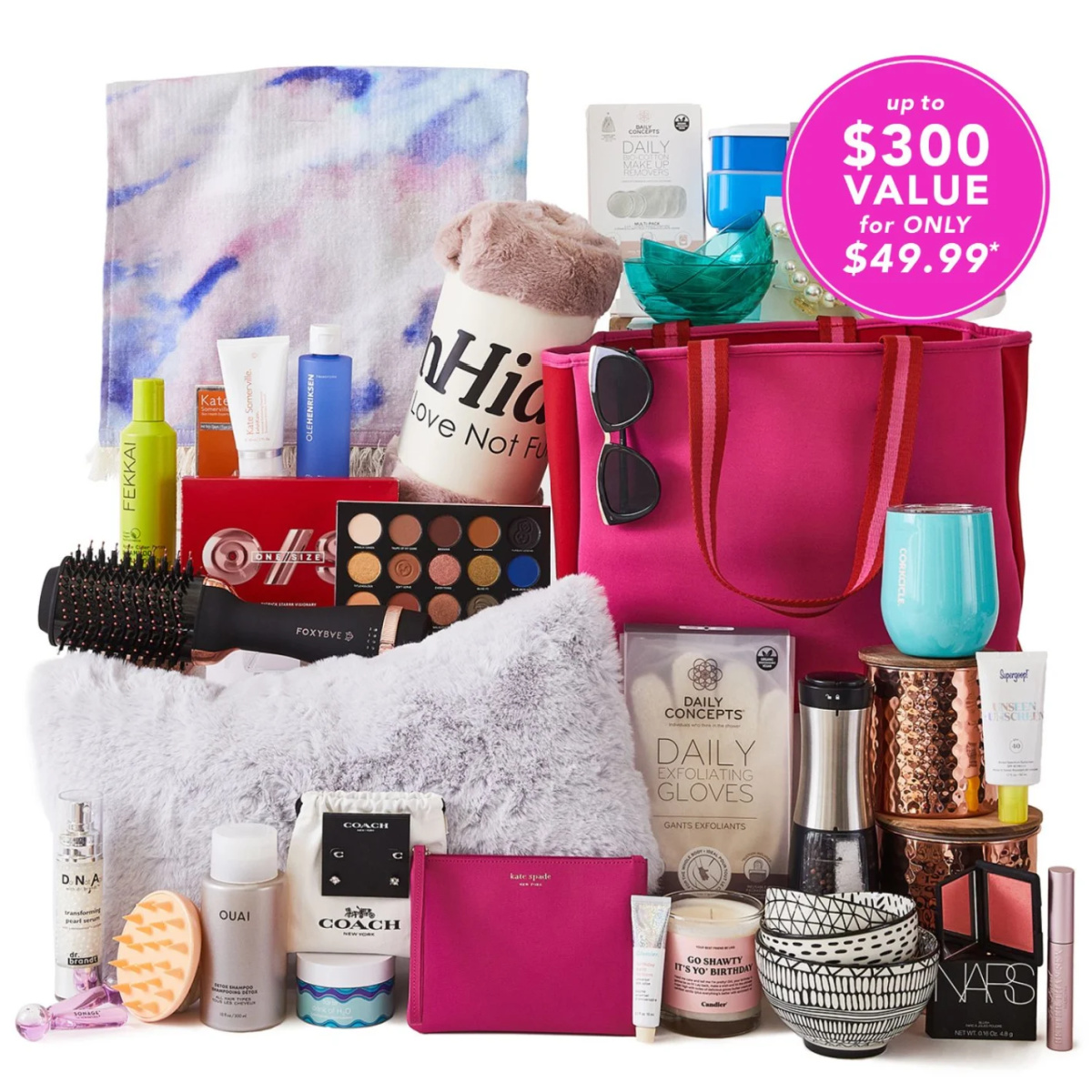 Fab Fit Fun
Fab Fit Fun is one of the original subscription boxes on the market featuring some of the most popular brands. The quarterly box features a mix of 6-8 full sized fashion and style, beauty products, and items for the home. Subscribers get to choose several of the items included each quarter, and you can tailor it to your tastes. And when I say good brands, I'm talking brands like Coach, Kate Spade, S'Well, FoxyBae, and so many more. This is one of the best gifts for women – to give or to get. Or to, y'know, treat yourself. Use code GRETA to get $10 off.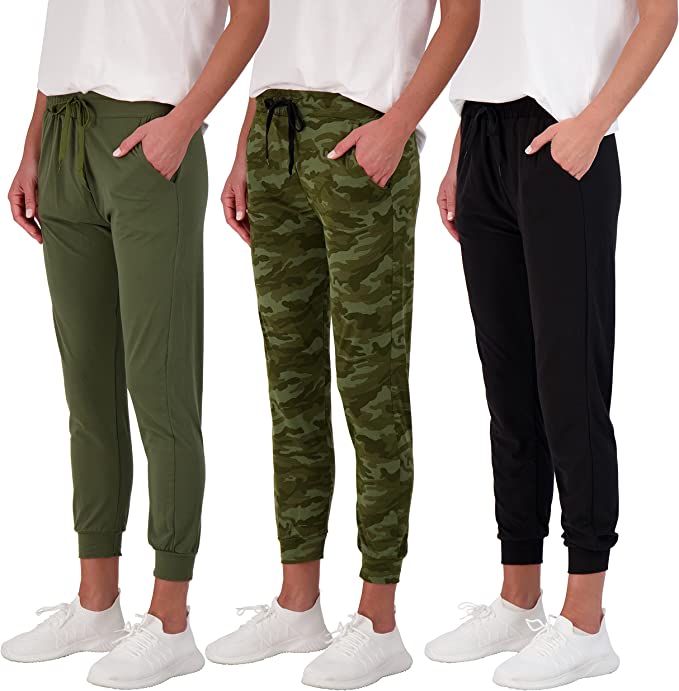 Real Essentials Joggers
During the pandemic, I fully embraced comfort combined with style. Now we're in 2022, and I am still embracing this. A new addition to my wardrobe is Real Essentials. Real Essentials joggers are so comfortable. As if that wasn't enough, the Real Essentials joggers also have a flattering cut, and they have functional pockets. They're available in both jersey style joggers and fleece style joggers and in a myriad of colors. Plus, they're super affordable.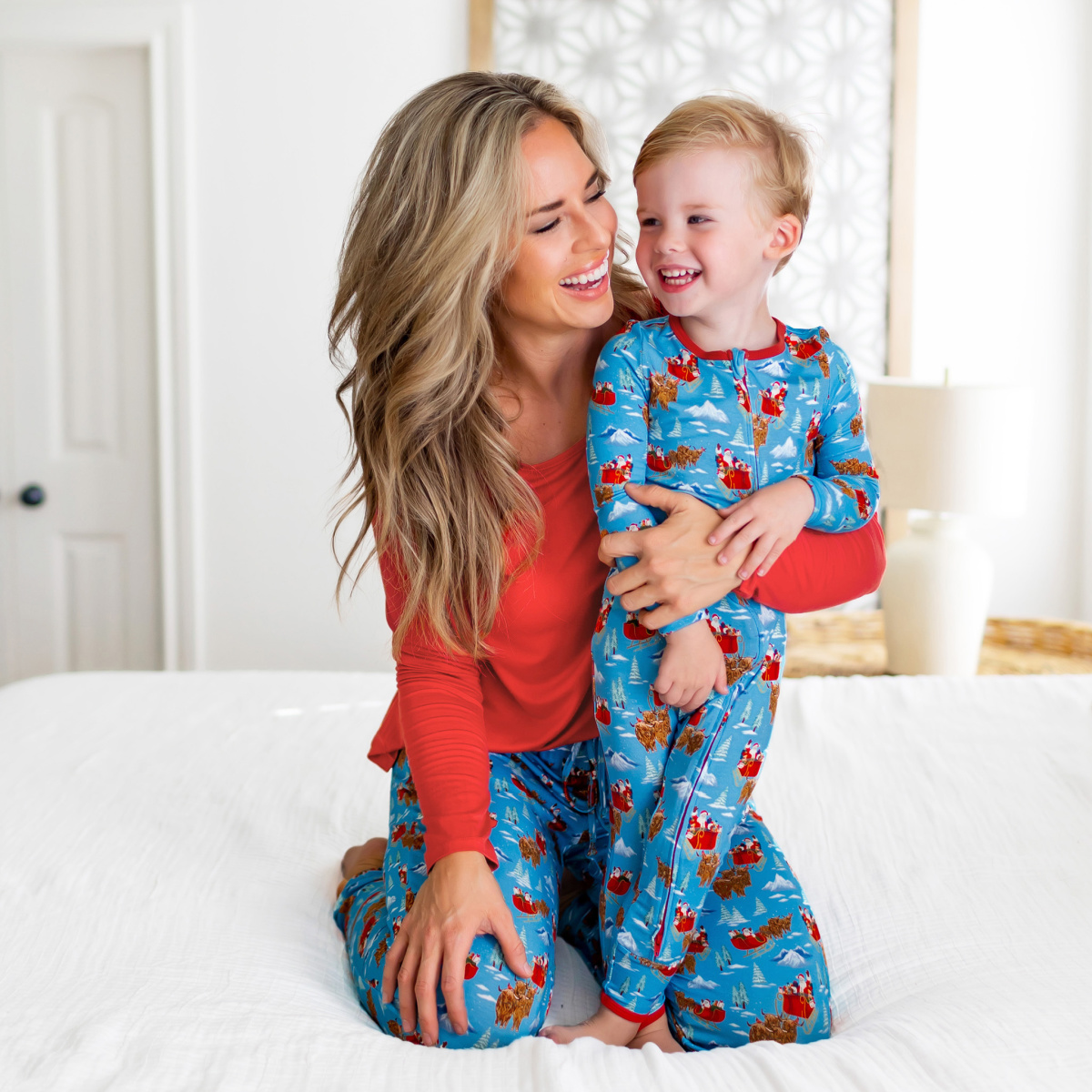 Free Birdees Pajamas
We have a tradition in our family that on Christmas Eve, everyone gets a new pair of pajamas and usually a pair of slippers, too. Free Birdees has some of the cutest pajamas I've seen recently. They have great, flattering cuts that look good, and fit well. The fabrics Free Birdies uses are really nice and feel good against your skin, plus the prints are just too adorable. Highland Cattle pulling Santa's sleigh, anyone? They're not just for women, they have pajamas for the whole family, if you guys do the matching jammies thing.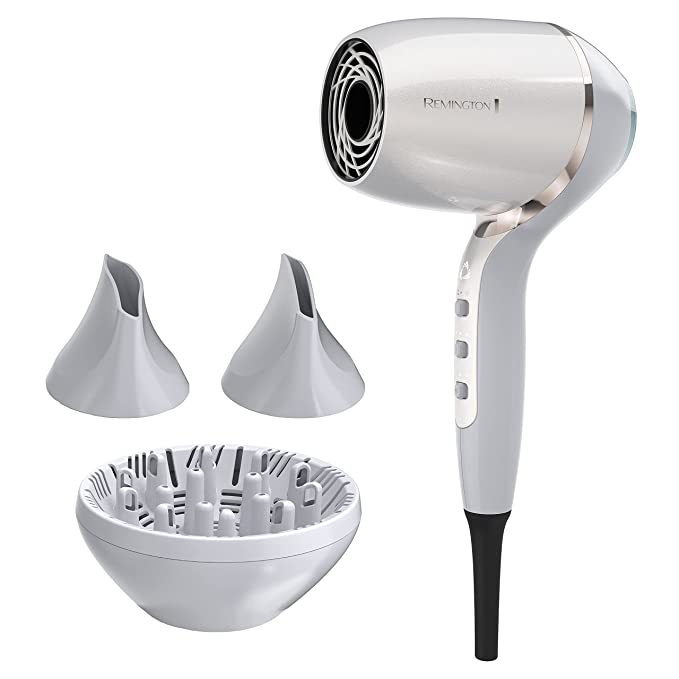 Remington Proluxe HydraCare Hair Dryer
Everyone needs a quality hair dryer. The Proluxe model from Remington is a good one for everyday usage. With three temperatures and two speeds, there's a perfect setting for every hair type. The HydraCare sensor helps to regulate the temperature to protect your hair from unnecessary heat damage. It has ionic conditioning, which helps impart a shiny finish to your hair. This contains the concentrators and diffusers, too, for all hair types.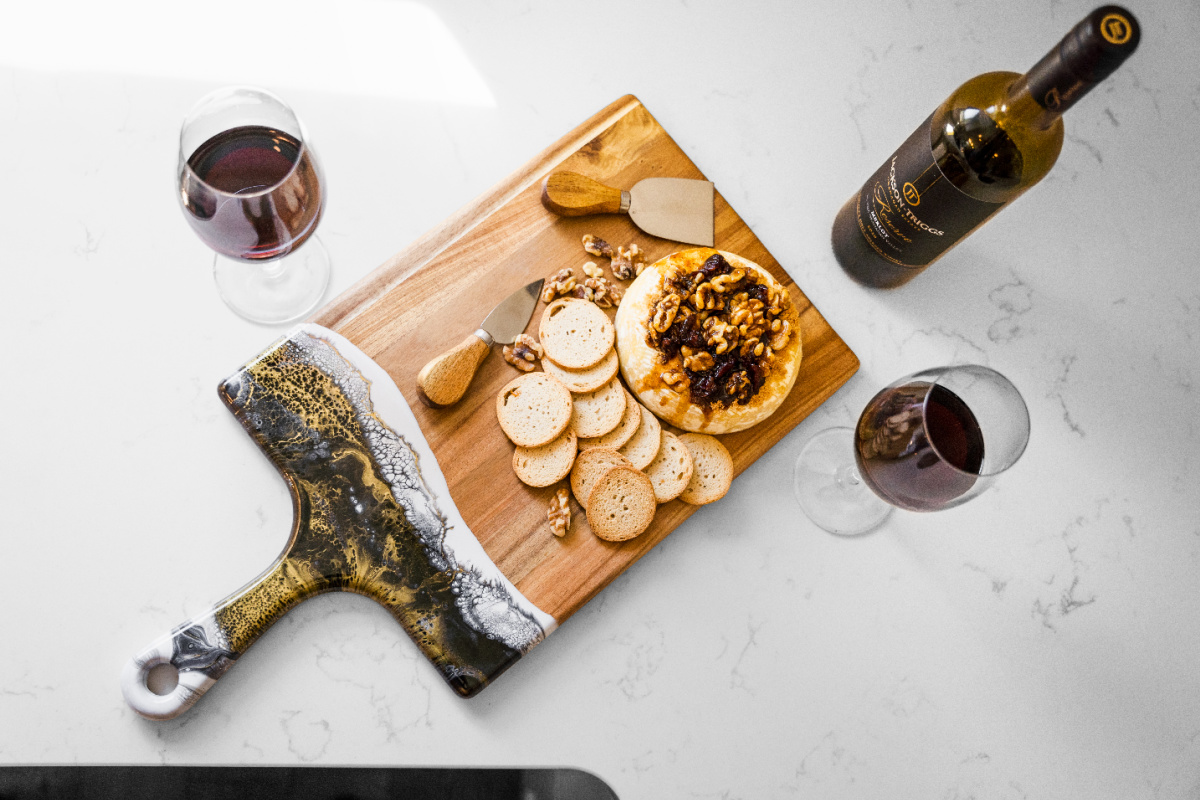 Lynn & Liana Charcuterie Serving Board
Lynn & Liana makes these absolutely gorgeous serving boards from wood and resin. These boards look amazing whether you're using them to serve breads, cheese, or charcuterie, or just displaying them as artwork. Made from plant-based art resin and natural woods, you can feel better about using these boards to serve appetizers at a party, or just have a fancy night in. Lynn & Liana creates serving boards in a myriad of shapes, sizes, and colors, so there's something for everyone.
Goldfaden MD Brightening Transformation Kit
Do you have dull and dreary skin? Well, don't fight with it anymore. Goldfaden MD, the first dermatologist developed natural skincare brand, has created the Brightening Transformation Kit. They've put together three of their best performing products to give your skin that delectable glow. Consisting of Doctor's Scrub exfoliator, Pure Start detoxifying cleanser, and Bright Eyes dark circle concentrate, this kit gives you just about everything you need for a radiant complexion. It's suitable for all skin types, and safe for regular use.
Iles Formula Signature Twilly Headband
I love a good headband or headwrap. Always have, always will. I pair them with a pair of oversized sunglasses and just feel like Jackie O. The Iles Formula Signature Twilly will definitely give you those vibes. Created in partnership with French artist Noemie Lacroix, the Twilly is made from luxurious silk. The hair tie looks amazing on all ages, and all hair styles. Pair it with this Pinup hair tutorial for a style that's a little more elevated. It also looks gorgeous as a neck tie, on your wrist, or tied to your handbag.