There's so much amazing nail art out there right now. Having a life-long love affair with nail polish, it really is kind of inspiring. Here are a few unique Easter nail art inspirations.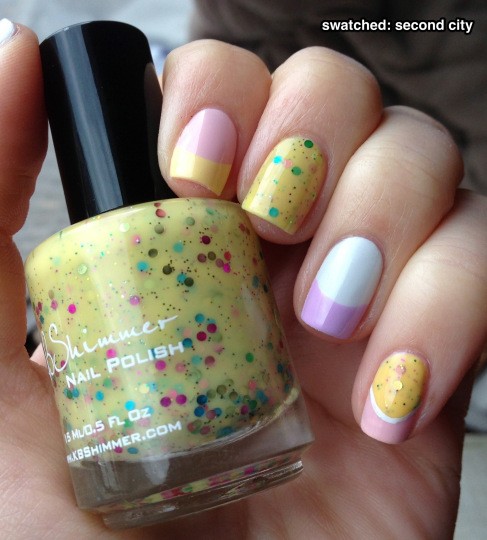 Egg inspired Easter Nail Art from Swatched: Second City
A cute chick & eggs look from AlabasterCutie on YouTube.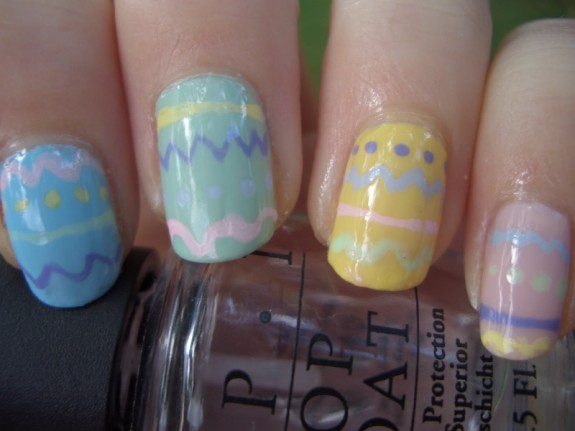 Super cute, and easy looking, decorated eggs from Laura's Lacquers.  Her blog is hilarious, too!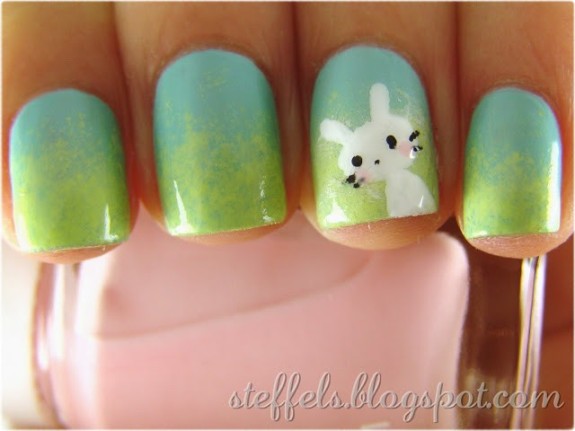 How adorable are these nails?  A gradient that looks like grass, and a sweet little bunny making an appearance.  LOVE! From  Steffels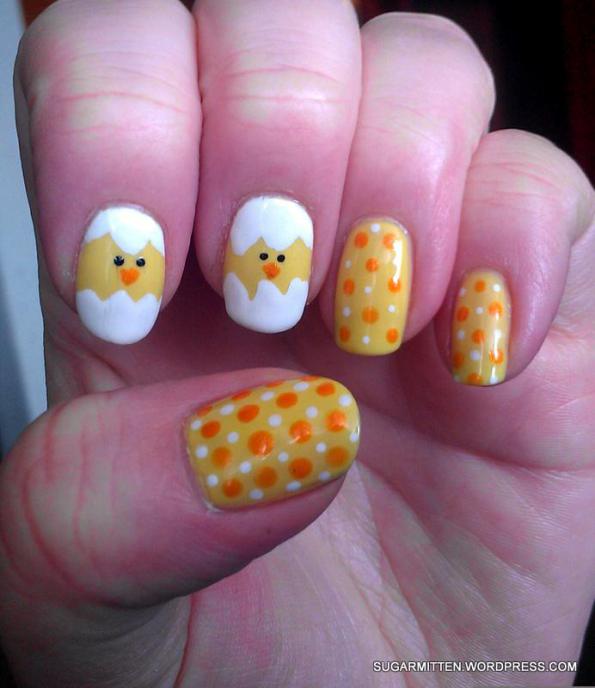 How about some chicks, man?  These hatching chicks are adorbs.  Love the yellow and orange polka dots, too.  From Sugarmitten.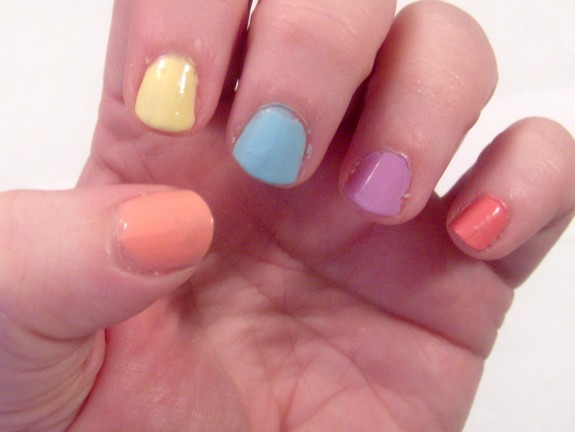 Don't forget about this pastel skittles look, either.  Everyone can do this!
Check out our tutorials for Easter Eggs, Carrots, and Bunny Nail Art, too!