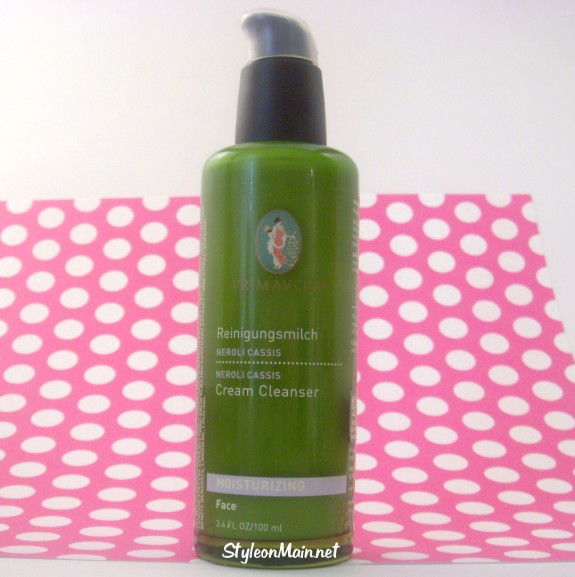 The skin is our largest organ.  I think that we sometimes forget that whatever we put on our skin is absorbed into our bodies.  I know that I am most definitely guilty of ignoring that.  The average woman uses 15 or more products a day on her face.  Shouldn't we pay more attention to the ingredients in those products?
Primavera thinks we should.  They are dedicated to producing  natural products using natural ingredients, including essential oils, seed oils, and plant extracts.  As a pioneer of fair trade, Primavera still works with the same farms and partners that they did when they started out, more than 20 years ago.  This relationship has allowed these farms to transition from traditional farming methods to organic farms.
The Neroli Cassis Cream Cleanser was a nice change of pace.  It's quite gentle, and doesn't feel like it's stripping my skin of all the good stuff that's there naturally.  The cleanser is very moisturizing, as well.  After cleaning my skin, I almost didn't feel like I needed to use a moisturizer.  The cleanser smelled good, but not like it had any added scent.  Natural ingredients like neroli essential oil, fig oil, cassis seed oil, and cranberry, all organic, extract help soothe the skin, fight free radicals, and prevent premature signs of aging.  I also loved the pump bottle.  I find that so convenient.  The only concern I had was the glass bottle, as I often keep my cleansers in the shower.  I'd hate to be in the shower and have a glass bottle break.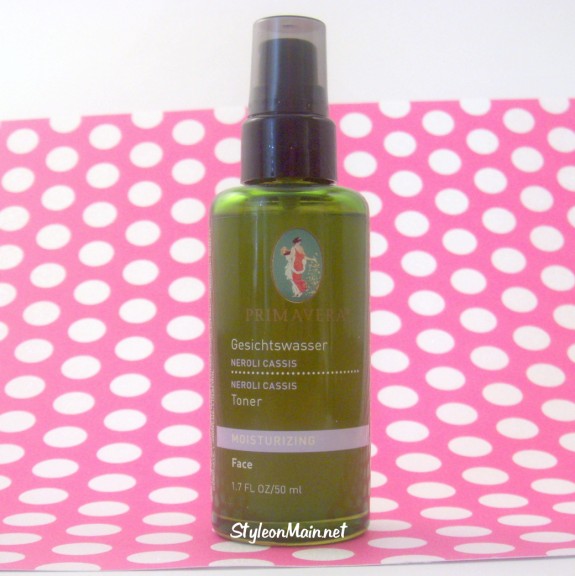 Primavera's Neroli Cassis Toner was also quite refreshing.  For whatever reason, I don't normally use a toner.  I'm not even sure why, to tell you the truth! I think that the toner and the cream cleansers are designed to work together to give you a complete experience, but don't quote me on that!  The toner also contains organic neroli essential oil, organic cassis plant water, and organic fig extract.  This toner helps to soothe and moisturize the skin, and prepare it for a moisturizer.
The Neroli Cassis lip balm was also included.  I am a huge lip balm fan, and this one is pretty nice.  Also containing organic neroli and organic cassis oils.  The lip balm also had organic shea butter and jojoba oil to moisturize and protect your lips.  This comes in a nice tube that squeezes the product out, rather than a tin or stick.  It's a little thick at first, but I'm sure that it relaxes the more you use it, like other lip balms.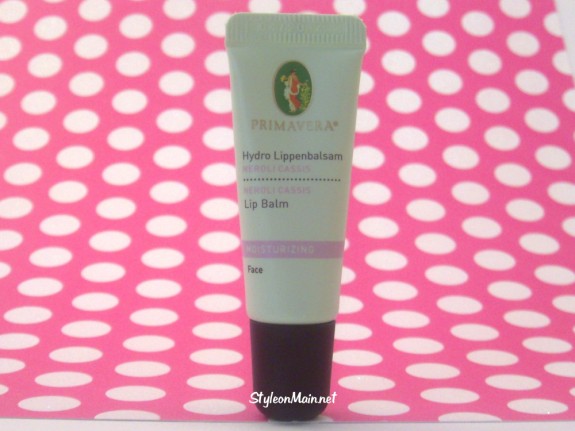 With Primavera's use of  natural organic ingredients to protect our bodies, and minimal packaging to help the keep the environment cleaner, it's good to know that there are still companies out there looking out for us.
Thanks to Primavera for providing sample products for review.  All opinions are my own.