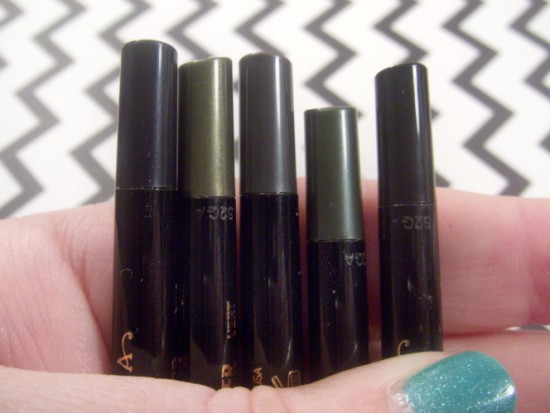 A good eyeliner is hard to find.  Sometimes I feel like Goldilocks and the Three Bears when looking for one.  "This one's too hard and tugs.  This one's too soft and gets mushy.  This one doesn't have a nice line, or wears off after practically no time."
Well, I think I found a new liner that's just right!  Anastasia Beverly Hills has come out with a new eyeliner  that is fantastic!  Covet Waterproof Eyeliner is a pencil-type liner that's self sharpening.  It's waterproof, yet still blendable.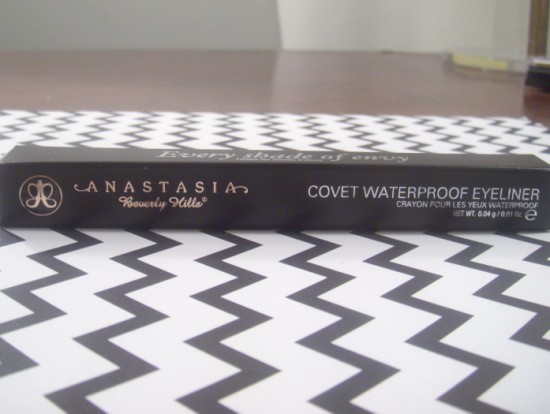 Covet Waterproof Eyeliners come in 5 colors: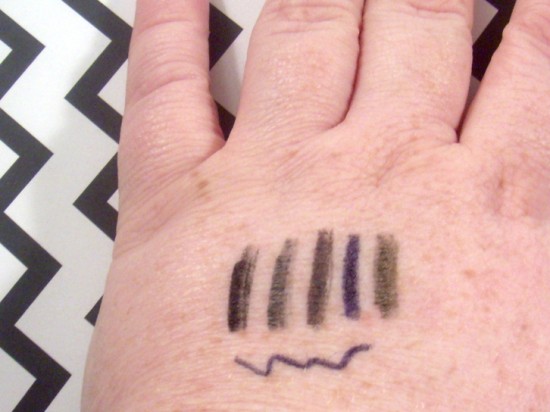 left to right – Noir, Astral, Steel, Azure, Vert
 Steel – A gorgeous dark pewter-grey shade with a hint of shimmery metallic.
Astral – A medium grey shade
Noir – Fabulous all purpose black
Azure – A dark purple-blue
Vert – Mossy green with a hint of shimmery metallic.
The tip is fine enough for a fine line, but you can easily create a bold, dramatic eye as well.  Covet Eyeliners are even waterproof inside the waterline.  How great is that?
I have really sensitive eyes and didn't notice any type of irritation when testing these.  They lasted through my whole day and still looked great when I went out to dinner.  The swatch I did for the photos were also long-lasting.  Honestly, it wasn't until I busted out the makeup remover that they came off.
The Covet Waterproof Eyeliner pencils from Anastasia Beverly Hills are slated to be released in Spring 2013 and retail for $19 each.
Socialize with Anastasia Beverly Hills
You can connect with Anastasia Beverly Hills on
Facebook or
Twitter, too.