Jello shots have been popular, since, well, the first person decided to mix alcohol and jello. In the past year or two, there's been a new contender on the dessert shot scene – pudding shots.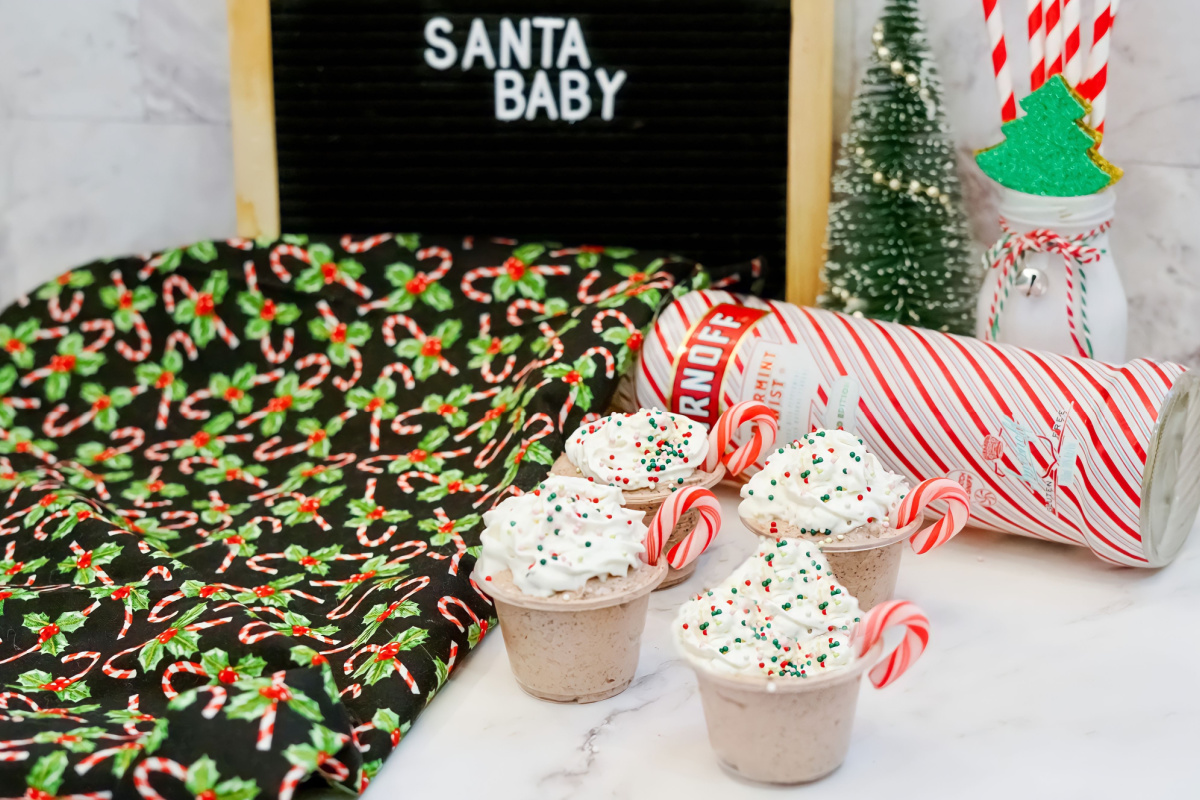 Pudding shots are pretty much exactly as they sound. They are pudding mixed with alcohol. These Boozy Peppermint Hot Chocolate Pudding Shots are sooo good, and perfect for Christmas – and beyond.
Now, these pudding shots aren't just pudding and booze. They're mixed with whipped topping so that they're a little lighter and fluffier, and almost have a chocolate mousse texture. Yummm!!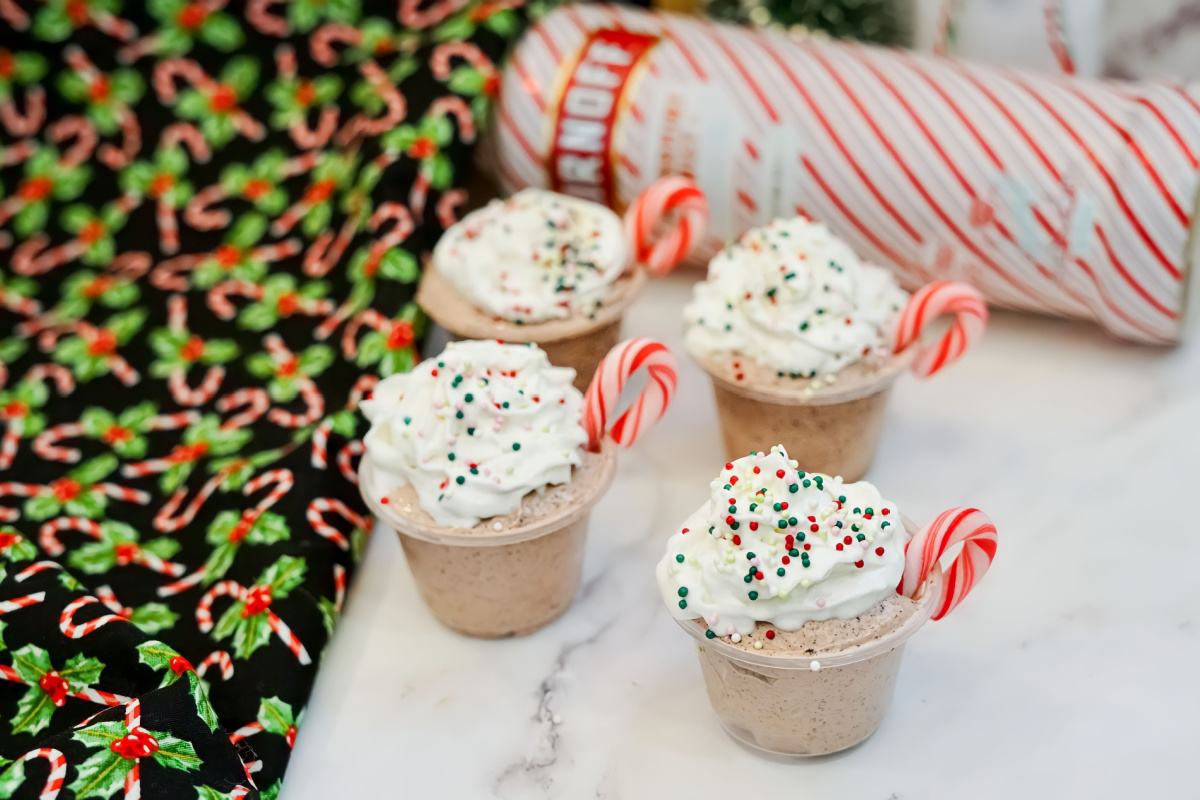 This is perfect for a party or get together, as no one has to play mixologist. And the cleanup is of so easy. Now, you might want to get little spoons or something to make eating these easier, as they're not as solid as jello shots are.
Also, since these are spiked pudding shots, be sure to keep them out of the reach of kids. They're for adults only.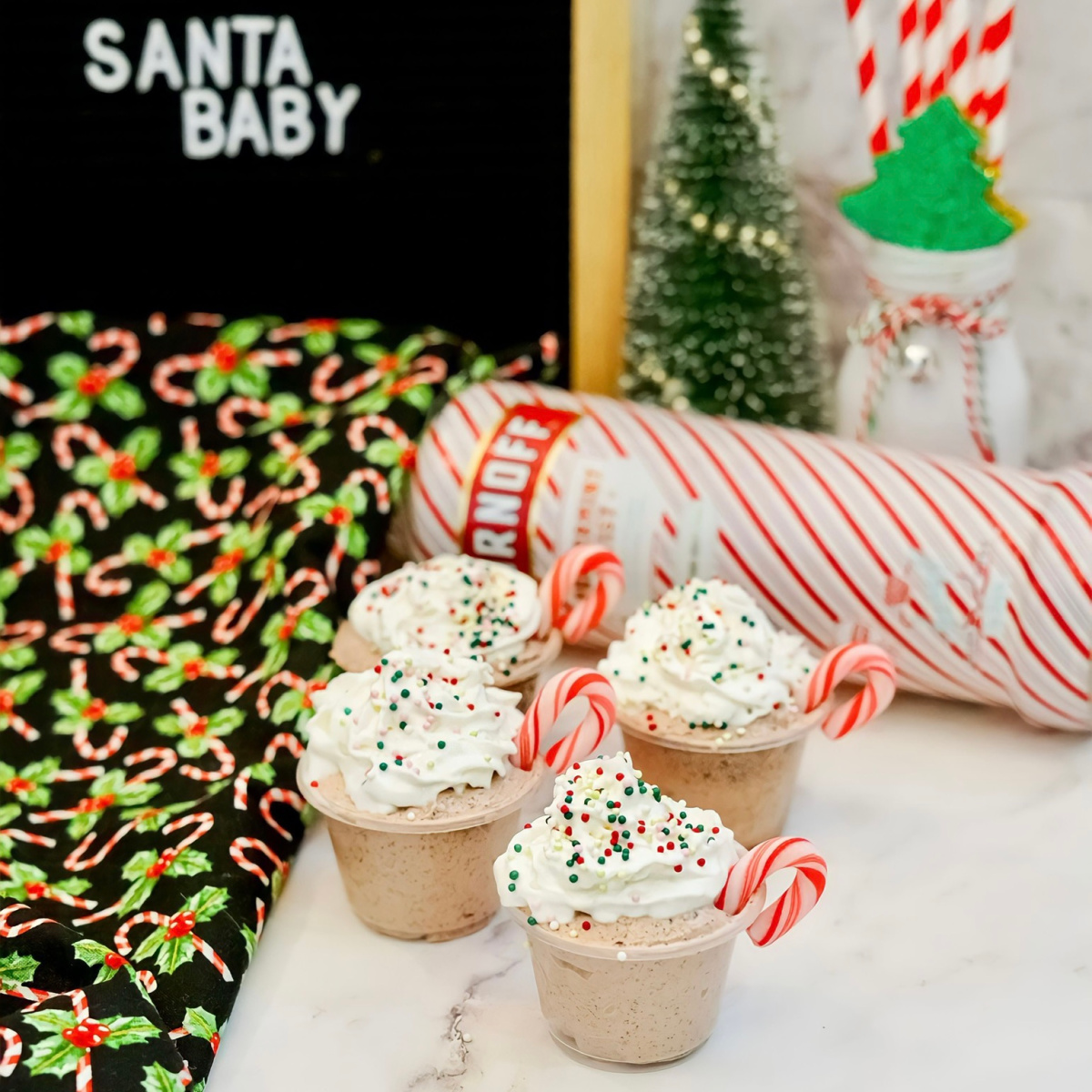 Boozy Peppermint Hot Chocolate Pudding Shots
Links may be commissioned.
You'll need a few things for these boozy peppermint hot chocolate pudding shots. The first is a little cup to put them in. These have lids, too, so you can make them ahead of time and keep them in the fridge. If you want something a little fancier, try these small dessert cups with spoons. And spoons make these easier to eat, and these small gold spoons are so fancy! And you can't forget the mini candy canes.
Ingredients
Christmas Sprinkles
1 3oz Box Chocolate Pudding
1/2 Cup Milk
1 Cup Peppermint Vodka
16oz Whipped Topping (thawed)
Whipped Cream
Condiment Cups
Mini Candy Canes
Directions
In a large mixing bowl, whisk together the vodka, milk & pudding mix.
Slowly fold in the whipped topping.
Scoop into the condiment cups leaving a little room for expansion.
Add whipped topping.
Add Christmas sprinkles and a candy cane for garnish.
Cheers.
See how easy these are? You'll definitely want to make them for a holiday party. Or just for a small get together. Makes about 24 pudding shots.