Nail polish is one of my favorite things. It always has been, it probably always will be. And I love to wear bold seasonal nail polish colors.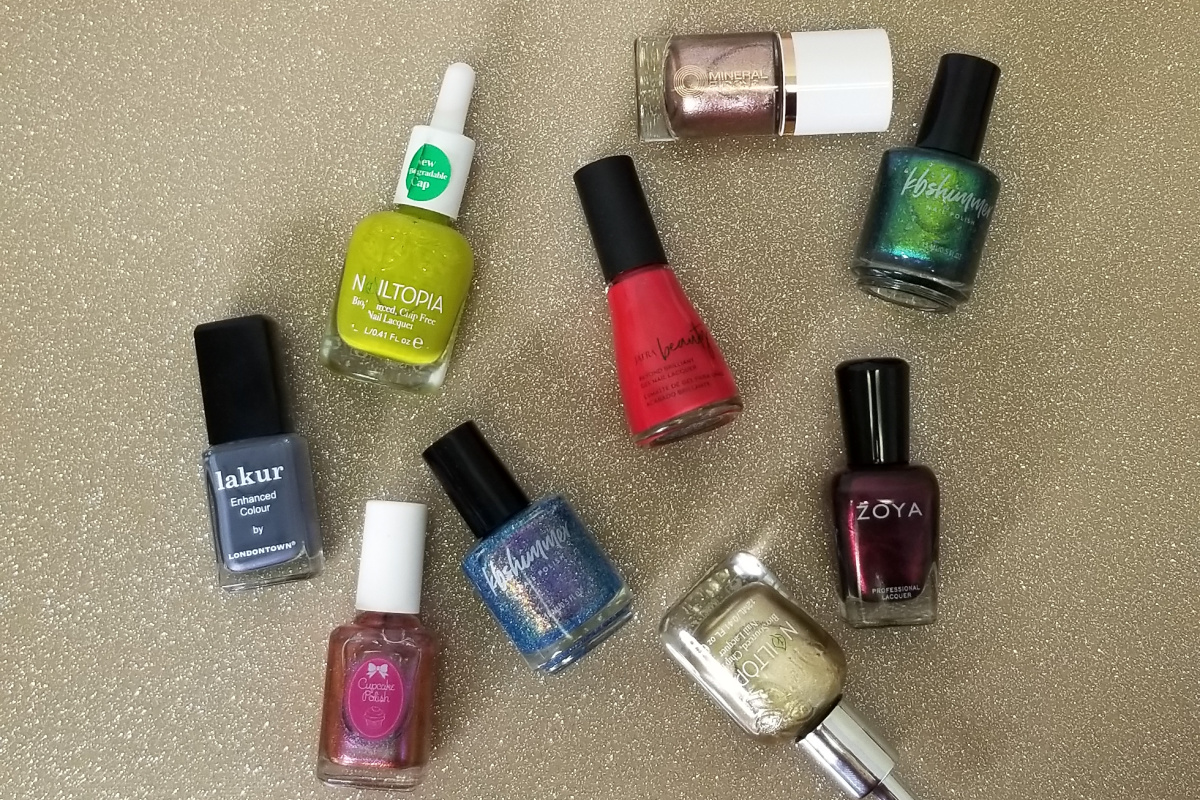 In the past 10 years or so, the acceptable color range of shades has grown widely. It wasn't so long ago that acceptable colors were a lot of traditional neutrals, shades of pink, and if you were particularly daring – red.
The current crop of colors sees a much wider variety. Neons, lots of blue and green shades, and sparkles galore. Even special effects polishes like magnetic shades and reflective finishes are making appearances.
We've rounded up some of our favorite nail polish colors for the holidays – Christmas, New Years, and Winter in general.
Must Have Nail Polishes for Christmas and New Years
All swatches are done with two coats on a translucent white swatch stick. Links may be commissioned. Editorial samples may have been provided.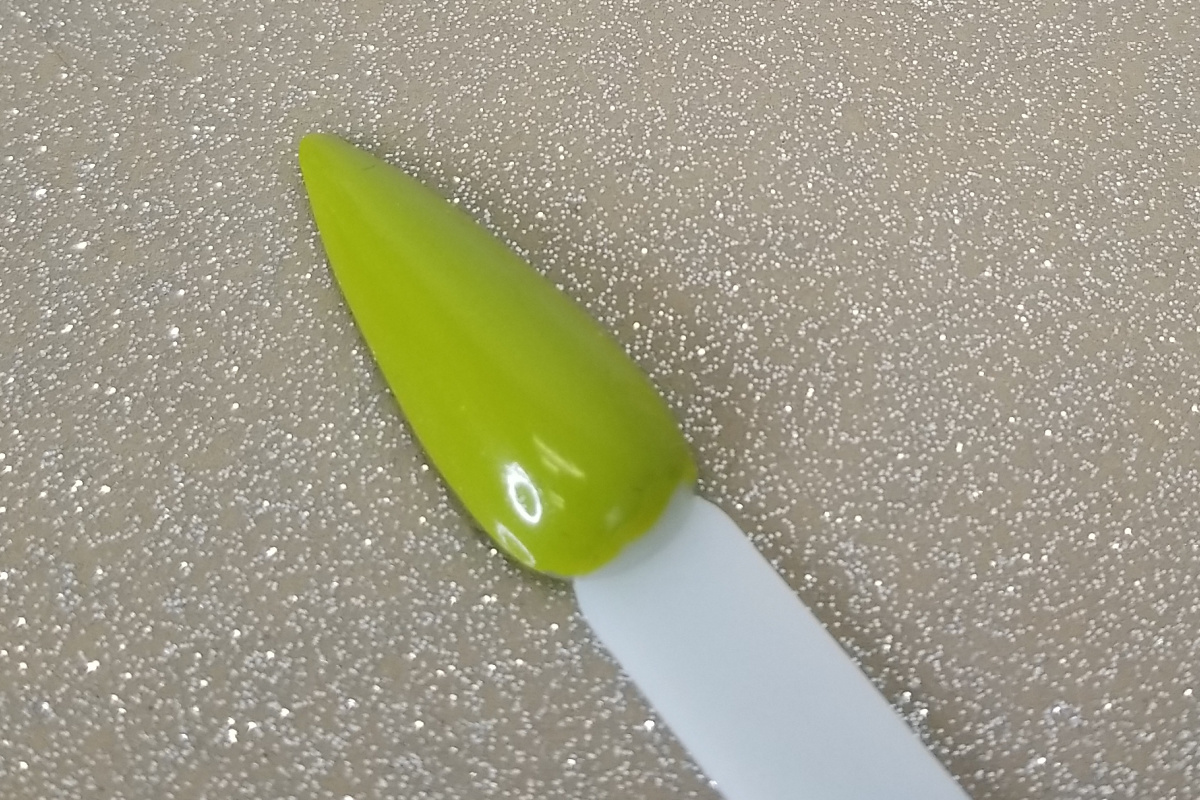 Green Nail Polishes
Nailtopia Jamaican Me Crazy – The perfect Grinch-y green shade. An opaque crème that covers beautifully.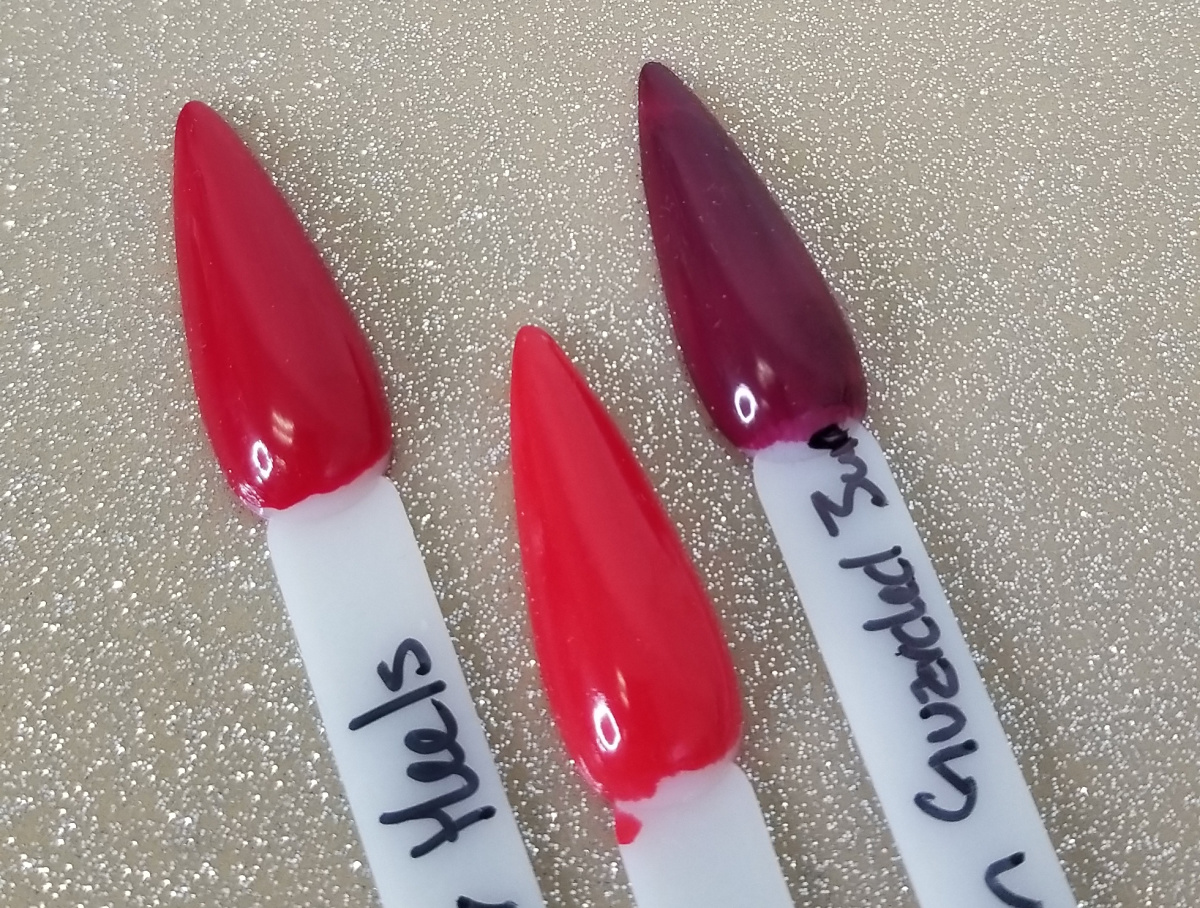 Red Nail Polishes
From left to right –
Mineral Fusion Head Over Heels – A deeper true red shade. Crème finish.
Jafra Racey Red – A gorgeous fire engine red opaque crème.
Londontown Guarded Jewel – A cross between a very dark magenta and a burgundy. It's perfect if you don't want to wear a bright red nail polish, but still want to be festive.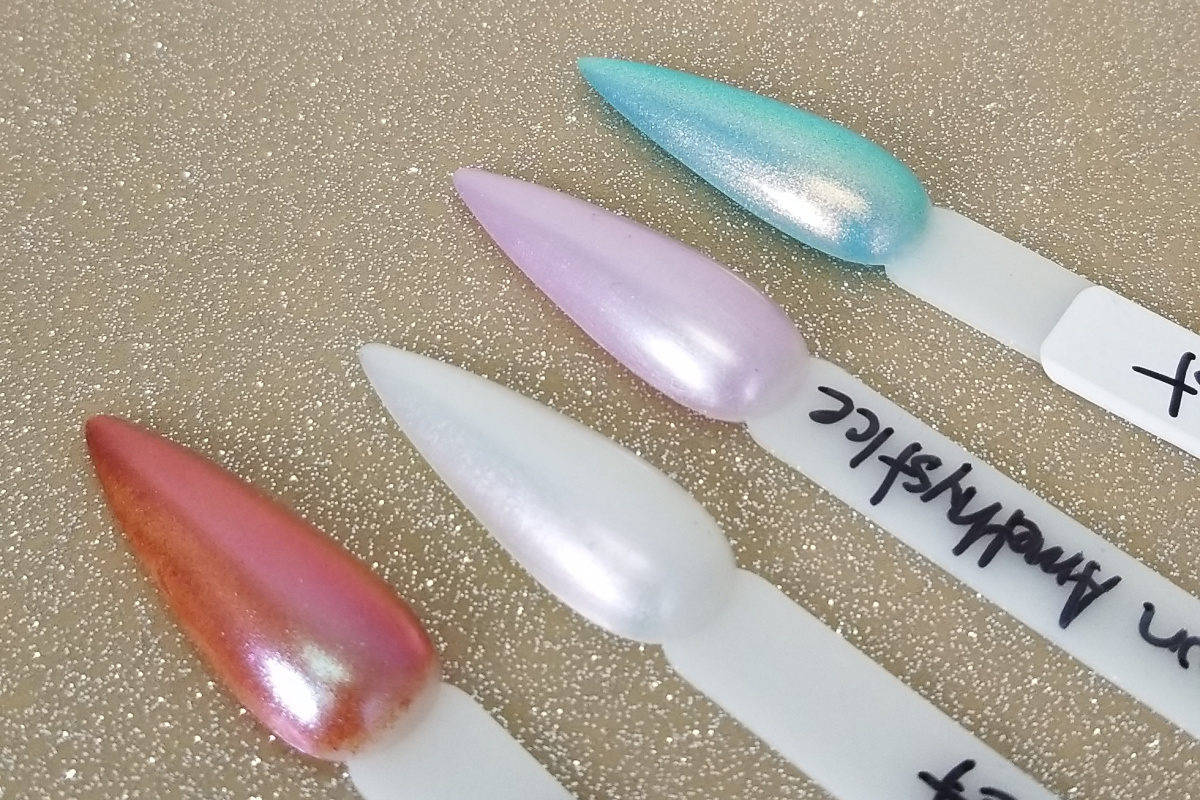 Semi Sheer Nail Polishes
From top to bottom –
Cupcake Polish Mist – Shimmery iridescent icy blue shade that's semi-sheer. Think Elsa's dress.
Londontown Amethyst on Ice – An iridescent shimmery pale lavender that's semi-sheer.
Nailtopia Doing Great Sweetie – An iridescent sheer that makes a fab topper. Turn all those crème colors into shimmering iridescent shades quickly.
Cupcake Polish Queening – A shimmery Gingerbread brown. Semi sheer.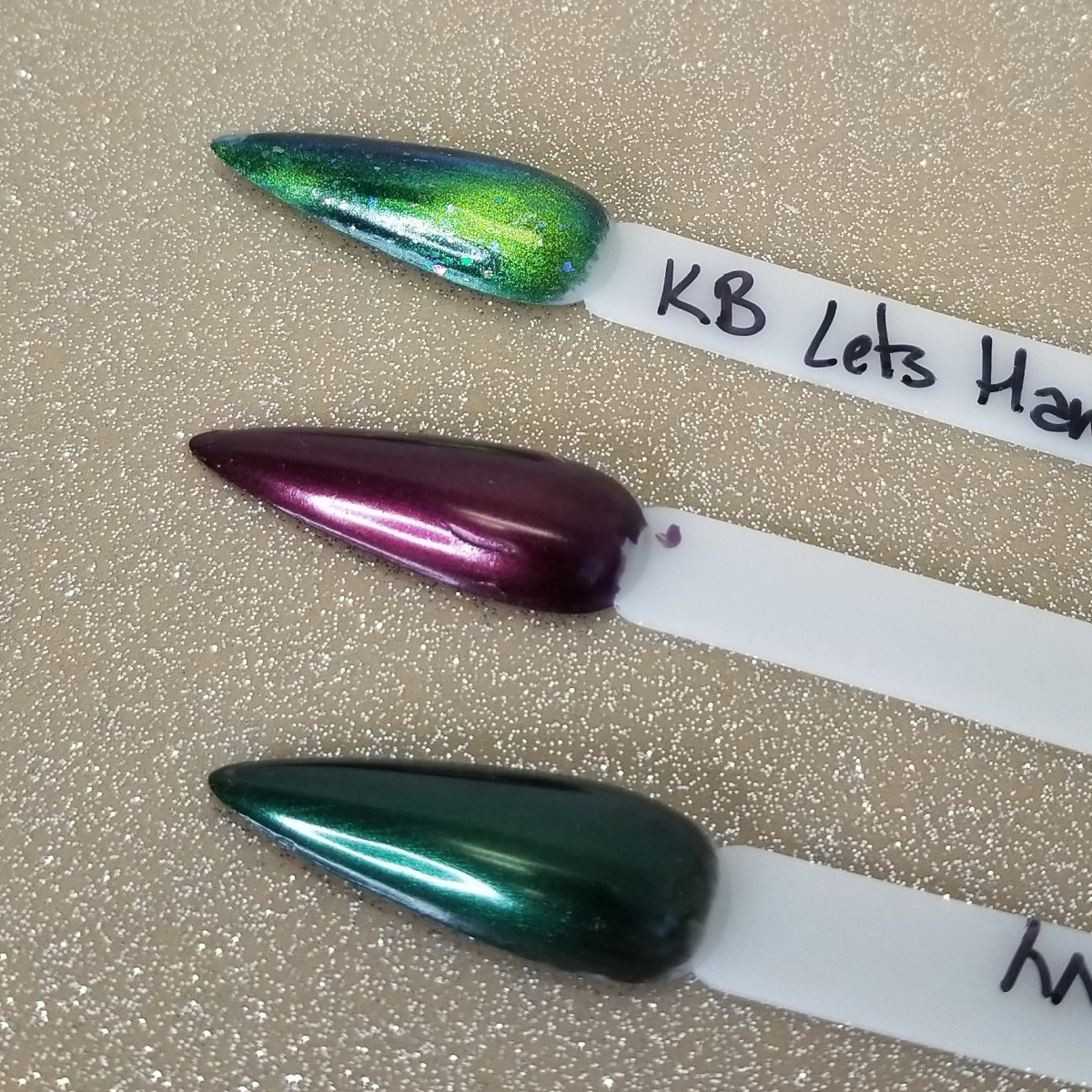 Dark Shimmer Nail Polishes
From bottom to top –
Mineral Fusion Green with Envy – A dark forest green with a touch of shimmer
Zoya Metora – A dark burgundy with a touch of shimmer. Zoya also has a green called Clarice that's very similar to the Green with Envy shade. Both are part of the Hypnotic collection.
KB Shimmer Let's Hang – Green shades with a bit of glitter reminds of Christmas trees. This nail polish has a secret though – it's magnetic! Run a magnet over, or under, the polish when it's wet, and the magnet will create a color changing line throughout the polish. So cool!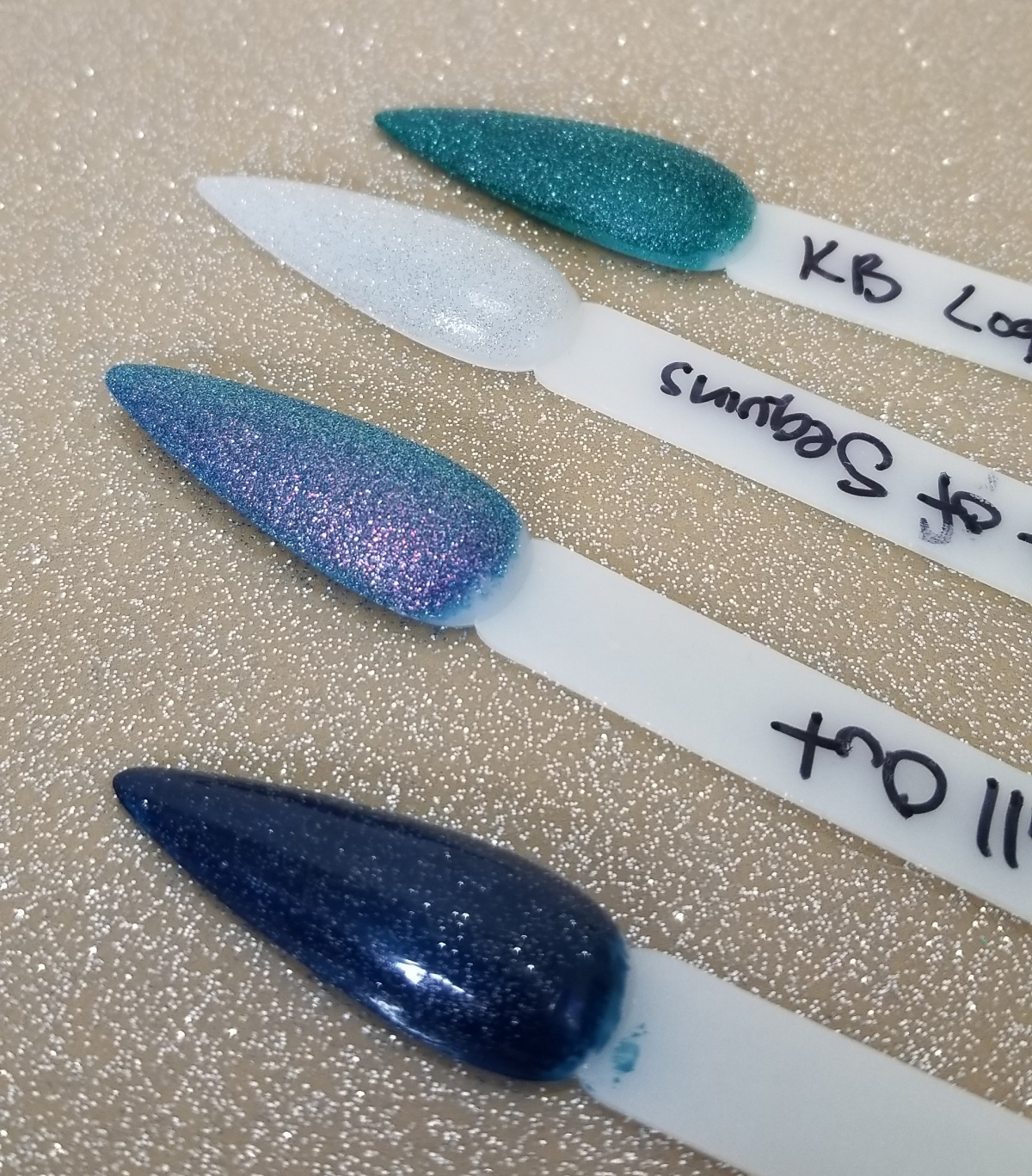 KB Shimmer Reflective Series – These are a series of nail polishes that have reflective glitter for a totally unique appearance. These opaque shades almost look like they have little clear glass beads in them. Logging off is a gorgeous jade green shade. Chill Out is another fab icy denim blue shade that has a little purple color shift to it. All Out of Sequins is a clear topper that can give this fun effect to just about any nail lacquer you choose. Shown here plain (2 coats) and one coat over Mineral Fusion Deep Dive.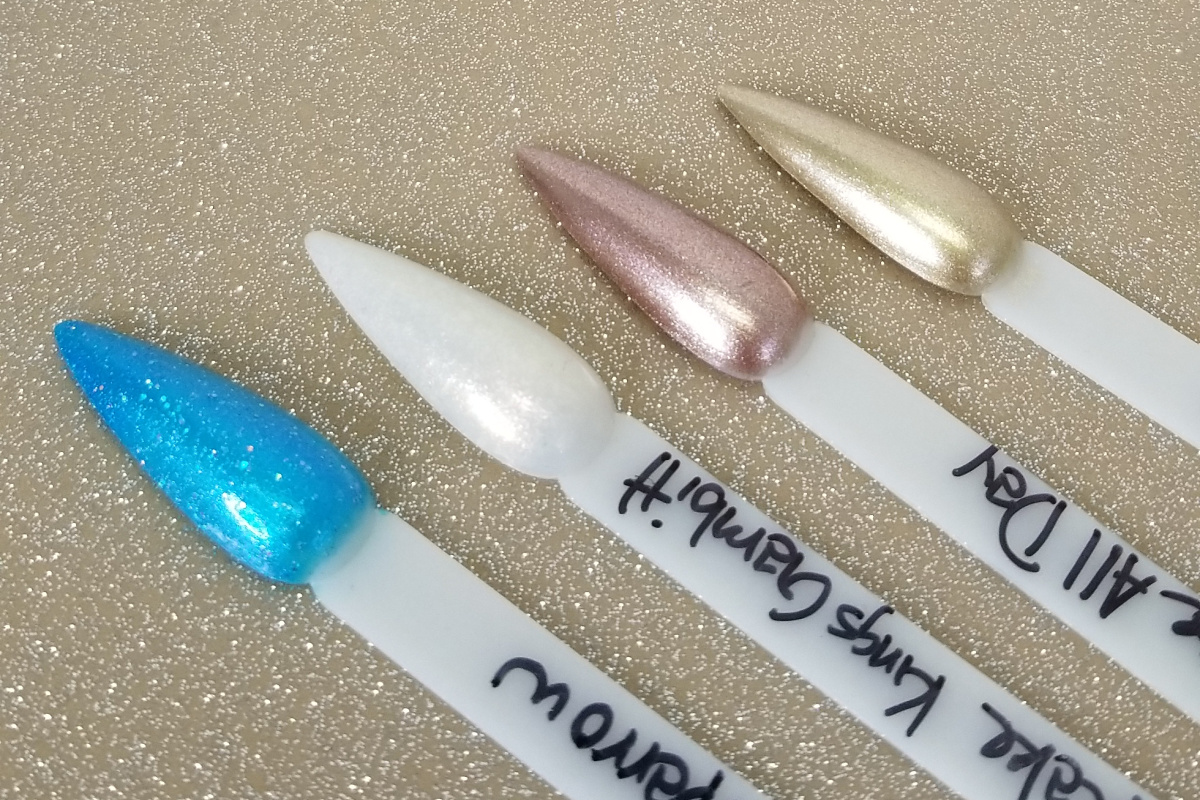 Metallic Nail Polishes
From top to bottom –
Nailtopia Liquid Gold – A gorgeous metallic gold that's shimmery, not glittery
Mineral Fusion Rose All Day – Similar to Liquid Gold, but with a rosy pink color to it. It almost looks like it has a hint of copper.
Cupcake Polish Kings Gambit – A large iridescent flakey glitter that is a gorgeous topper.
Zoya Sparrow – Aqua gelly with matching iridescent glitter. It looks a little like a certain kind of toothpaste that was popular if you were a kid in the late 80's or early 90's.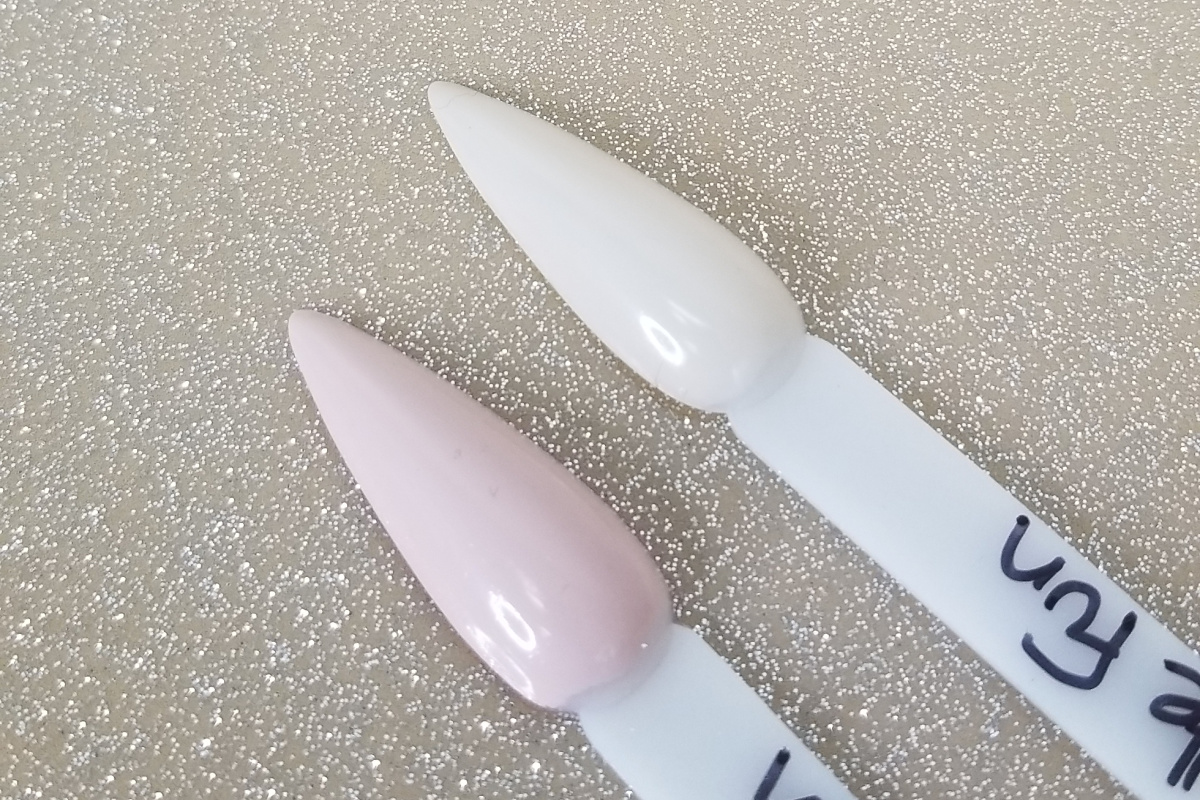 Nude Nail Polishes
From bottom to top –
Mineral Fusion Bare Minimum – A great opaque nude shade that leans peach
Mineral Fusion A Latte Fun – Another great opaque nude shade, but this one leans ivory/yellow.
Dark Color Nail Polishes
Mineral Fusion Deep Dive – A great all-purpose navy blue. Looks amazing as a base for All Out of Sequins.
Londontown Secret to Happiness – A fabulous slate grey shade. Crème finish.