Here in the Midwest, w never know what the weather is going to be like from day to day. Or even hour to hour!It can be in the 90s one day and the 60s the next.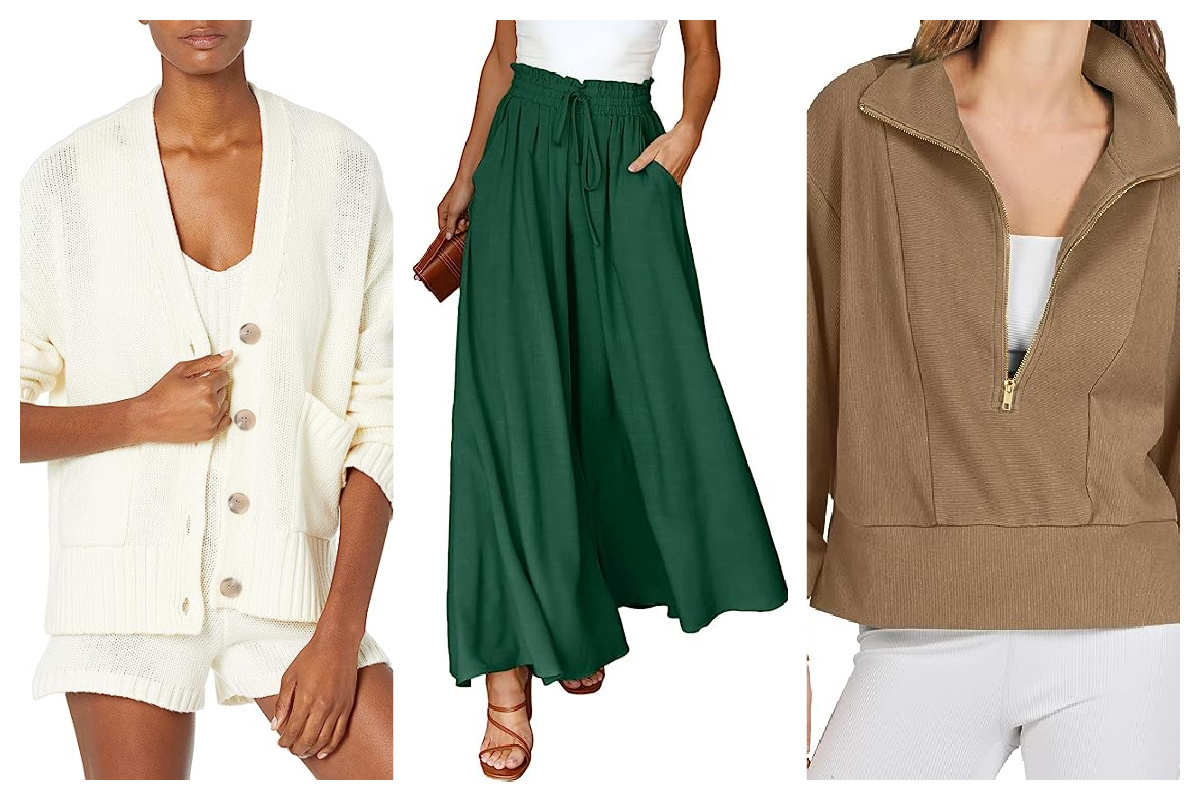 Without having to have two completely separate wardrobes, there's a lot of ways to help transition your summer wardrobe into fall.
Links may be commissioned.
We've gathered some of our top choices for clothes that can do double duty, and help bridge that gap from summer to fall. Even better, these items are all available on Amazon, and most are available in a full size range and a zillion colors. Most are available with Prime, too.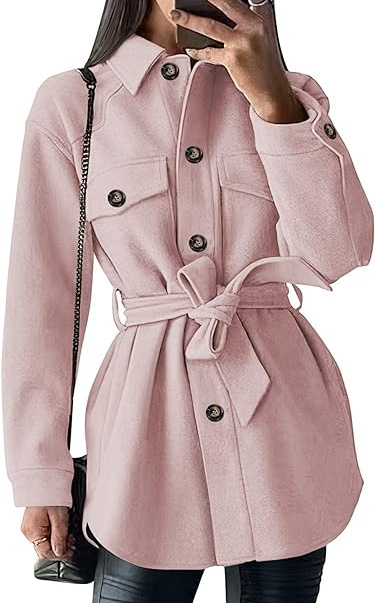 Short Trench Coat
This jacket belongs in everyone's closet. It can be worn as a casual short trenchcoat. It works with jeans for tailgating as a belted shacket. Or wear it open when you're out running errands for a casual jacket layer on those cooler days.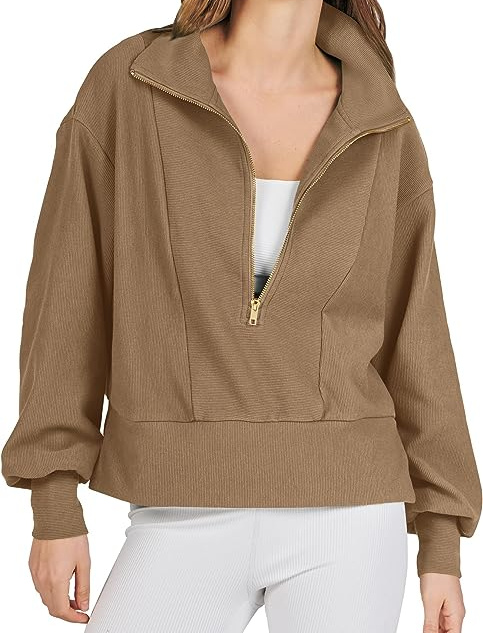 Half Zip Fleece Pullover
Chilly summer nights are the right time to wear this fleece lined half zip pullover. Sporty and casual, but with that little sumtin sumtin that elevates it, you'll reach for this pullover again and again. Pair it with shorts, jeans, or leggings for an easy and casual look while staying warm.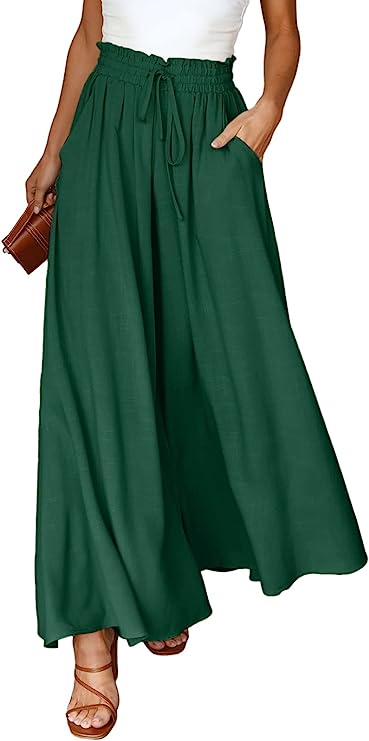 Wide Leg Dress Pants
Wide leg pants are in, and these loose, almost palazzo style pants are going to be a star in your wardrobe. Pair them with a bodysuit or a tank for warmer days, and add a sweater or cropped jacket for cooler days. These pants are perfect for brunching on the weekend, or wearing to work during the week. Try these pants with a fab pair of espadrilles for a great Boho feel.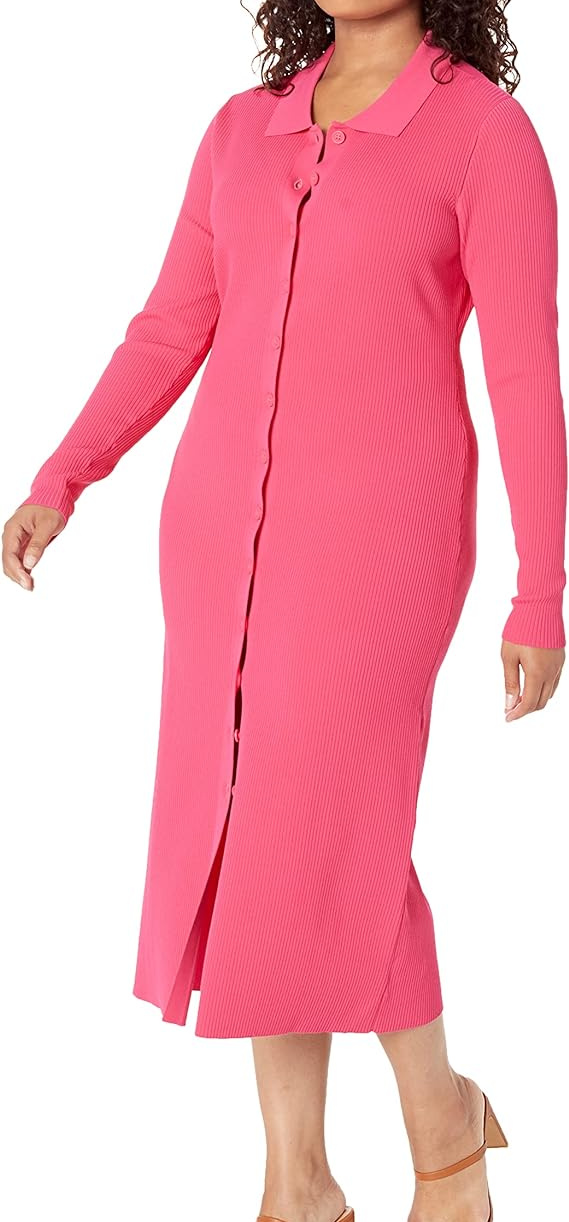 Sweater Dress
We love a good sweater dress, and this one is an absolute classic. The long form-fitting button down style is so versatile, and can be dressed up or dressed down. Pair it with a great pair of sandals during the late summer and boots in the fall. As the weather turns chilly, the long sleeves will be perfect without having to carry a sweater or jacket.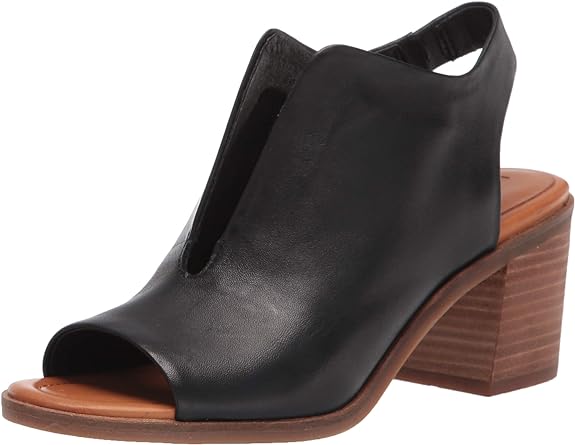 Peeptoe Bootie Sandals
Moving from one season to another requires the right shoes and these half boots, half sandals will be perfect for the late summer and early fall. A chunky heel with a back strap keeps these shoes securely on your feet while the enclosed upper is made of soft leather. Plus the peep toe softens the look and lets you show off that fab pedicure.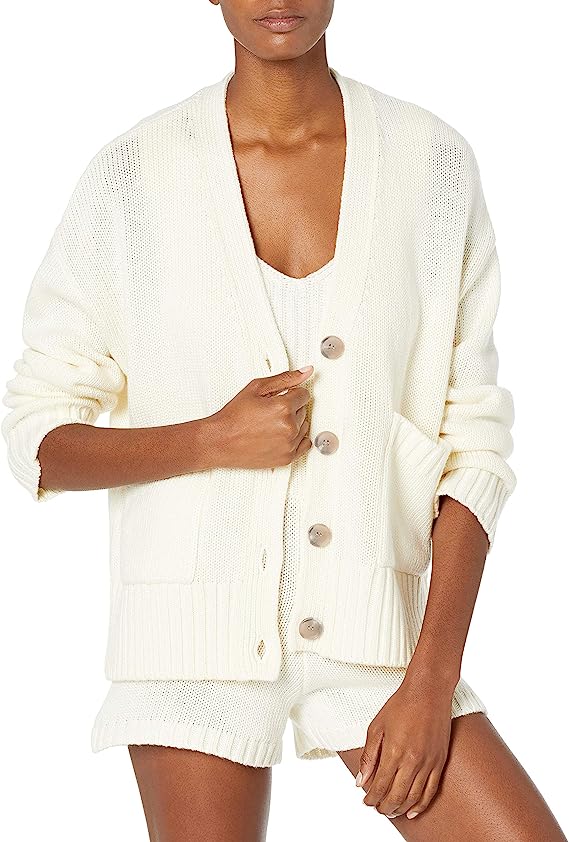 Chunky Ribbed Cardigan
I love a good cozy sweater, and this one is fab. It's not too long, and not too cropped, hitting at just between the waist and the hip. The boxy fit is perfect for running errands when you're off-duty, or for layering over a great work dress. This chunky sweater available in a range of colors, and is a great weight for cooler summer evenings and will find a place in your wardrobe right through into spring. Available in 8 fab colors, too.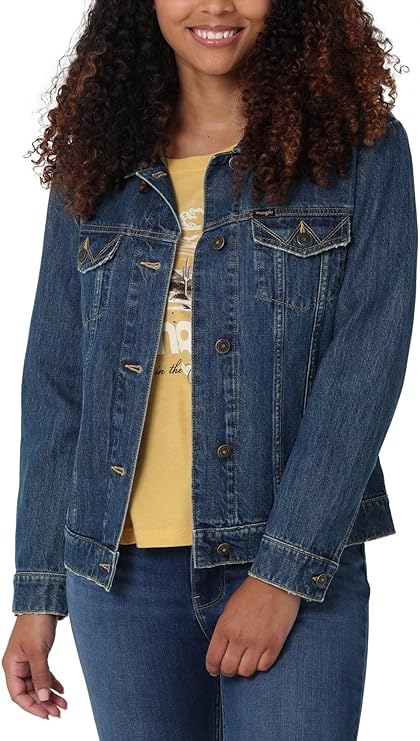 Wrangler Denim Jacket
A denim jacket is always in style. This classic design keeps it timeless and easy to wear. Of course, a denim jacket goes with practically everything. Not everything-everything, but most of your daily wardrobe. Pair it with skirts, pants, jeans, and, of course, dresses. This jacket comes in for distinct washes, so there's a color for everyone. I'm partial to the dark indigo wash Crimson, personally. This jacket that will just get softer with wear and washings. Comes in 4 distinct washes, too.
Maxi Skirt
This flowy rayon maxi skirt is part prairie style, part Boho chic. It's a classic, timeless piece that will become a regular rotation piece in your wardrobe. And when the weather gets cooler, just add a pair of great tights and some flats or ankle booties. The pull-on style makes it an effortless choice that you can dress up or down, depending on the occasion. There are so many color options that you'll have difficulty deciding on a single color to add to your mid-season wardrobe. This great skirt comes in almost every color imaginable, too.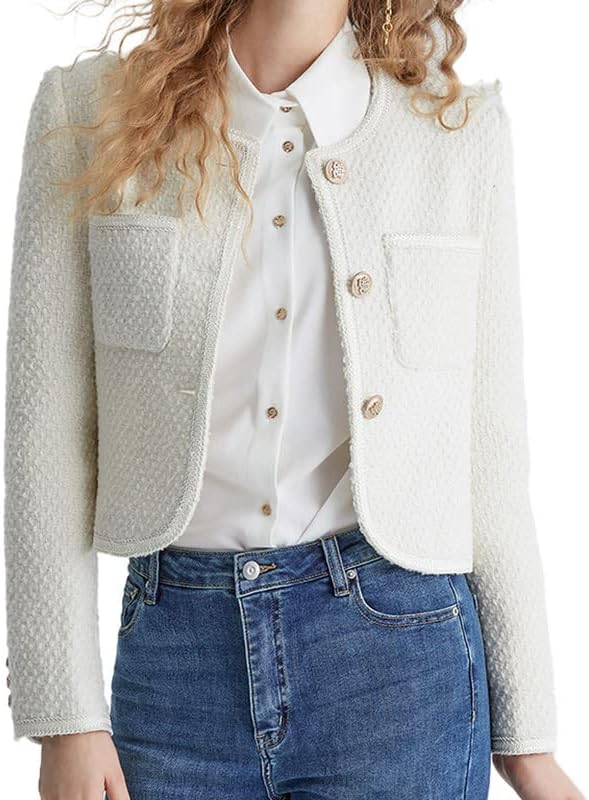 Short Tweed Blazer
Tweed is an investment piece that you can almost never go wrong with. This cropped tweed blazer is no exception. It looks amazing with a pencil skirt, and is equally at home with a pair of jeans. Its tweed texture is enhanced with large buttons that keep it relevant. It's a seasonless look that will work any time of year. Available in black, white, or pink (!!) in a square or rounded bottom cut, too.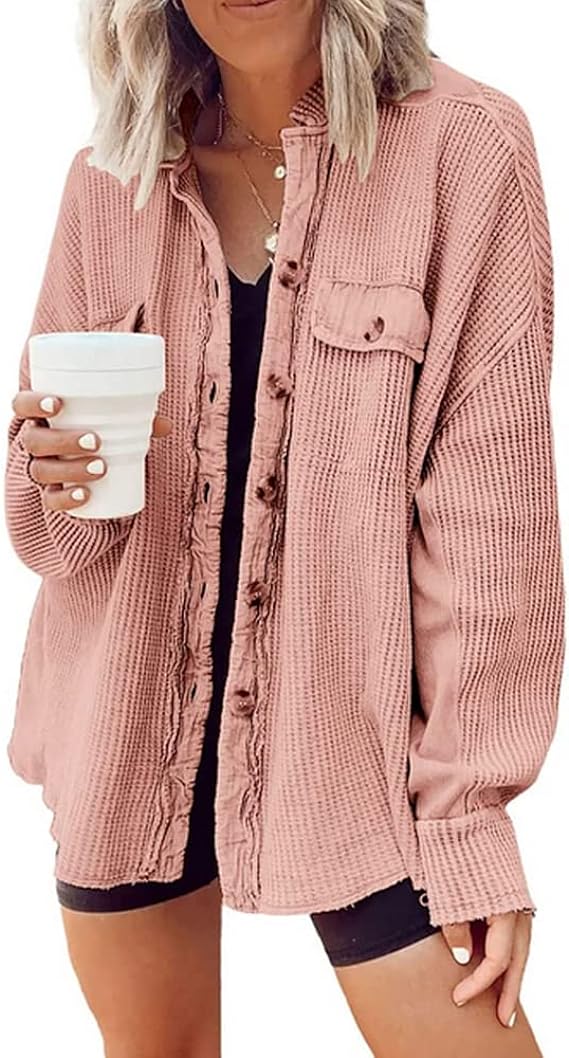 Waffle Shacket
Are you running down to grab a coffee at your local spot, or perhaps perusing the farmer's market on a cool morning? This Waffle knit shacket is the perfect piece to grab. It's warm enough to fight the chill, but not so heavy that you're going to regret your choices once it starts warming up. It comes in an assortment of neutral leaning colors that work perfectly transitioning from summer into your fall wardrobe palette. Pair it with shorts, jeans, leggings, and more.