Welcome, witches and wizards, to our cauldron of spooky delights! Halloween is just around the corner, and what better way to celebrate than with a wickedly delightful concoction – the Witches Brew cocktail.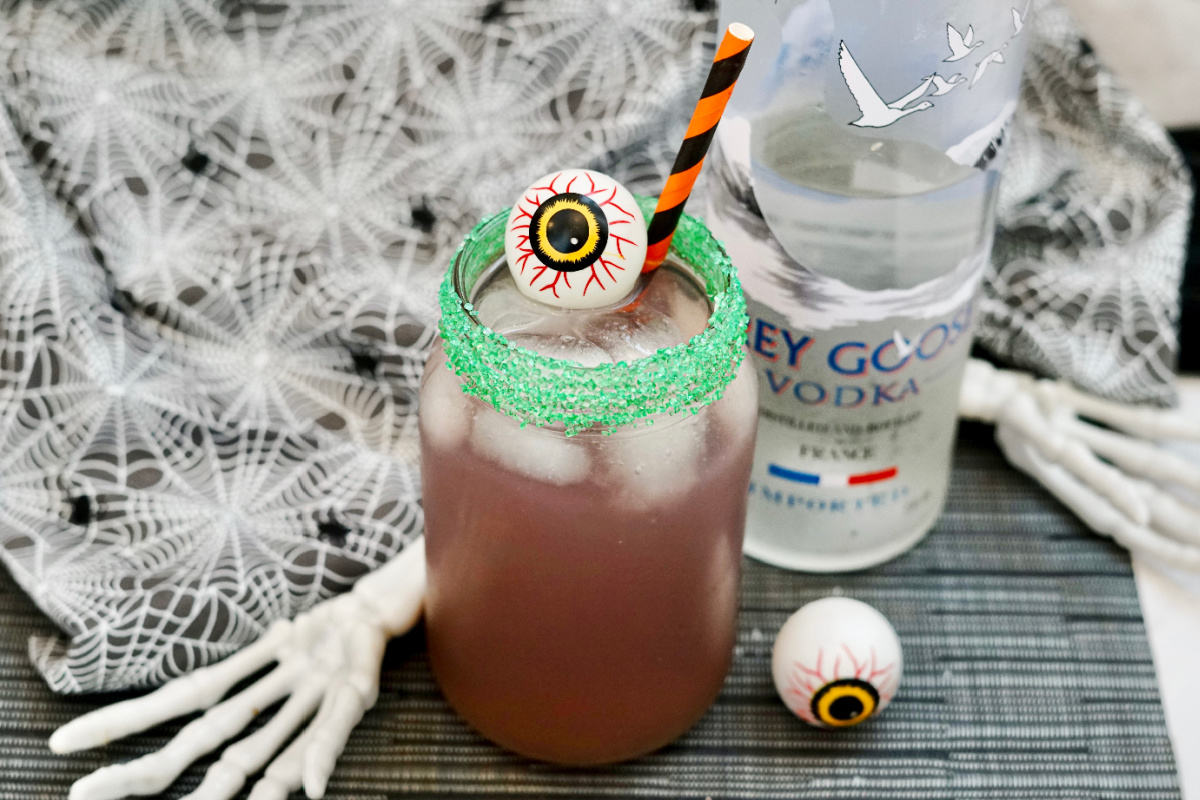 This eerie and enchanting drink is not only visually captivating but also tantalizing to the taste buds. Grab your broomsticks and let's brew up some magic.
Links may be commissioned.
Better yet, this drink is easy to make and it's a cocktail that will be widely liked. You could even make it as a punch version instead of having someone play bartender all night.
How to Make a Witches Brew Cocktail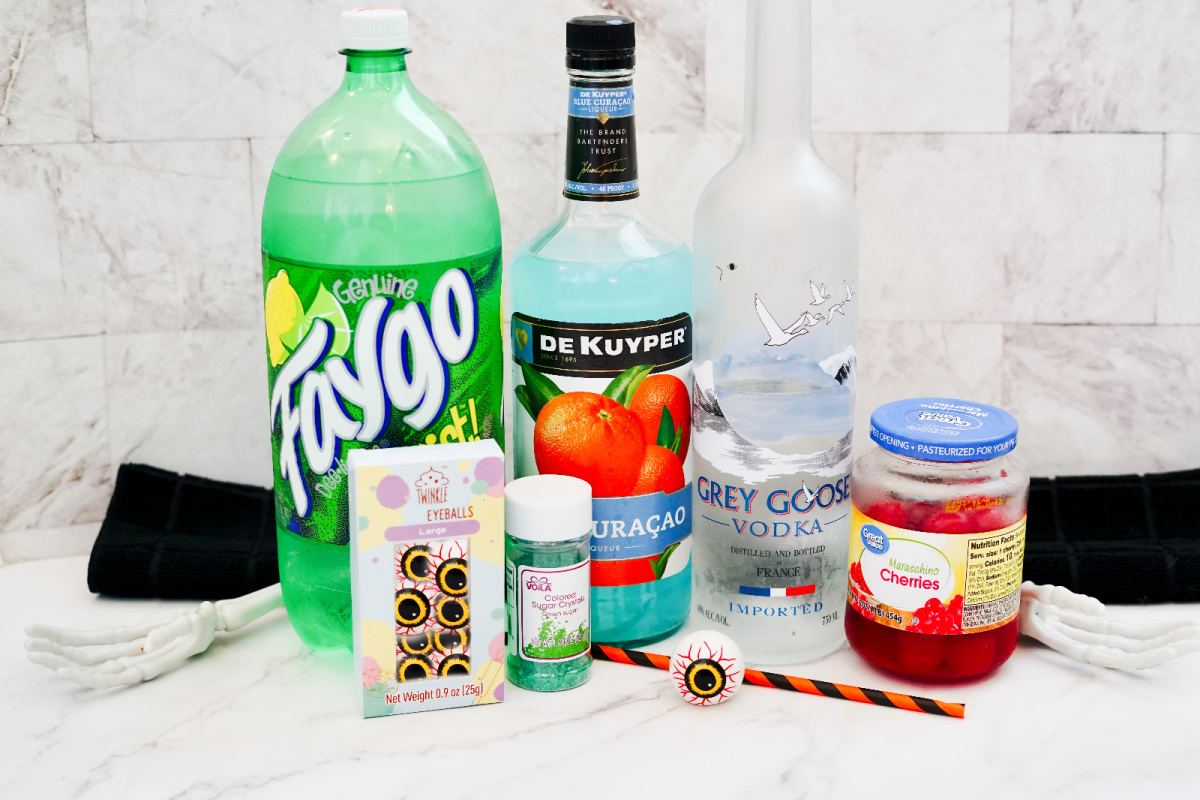 Ingredients
2 oz Vodka
2 oz Blue Curacao
2 oz Lemon Lime Soda
1 oz Grenadine (Maraschino Cherry Juice)
Ice Cubes
Green Sugar Sprinkles
Toy Eyeball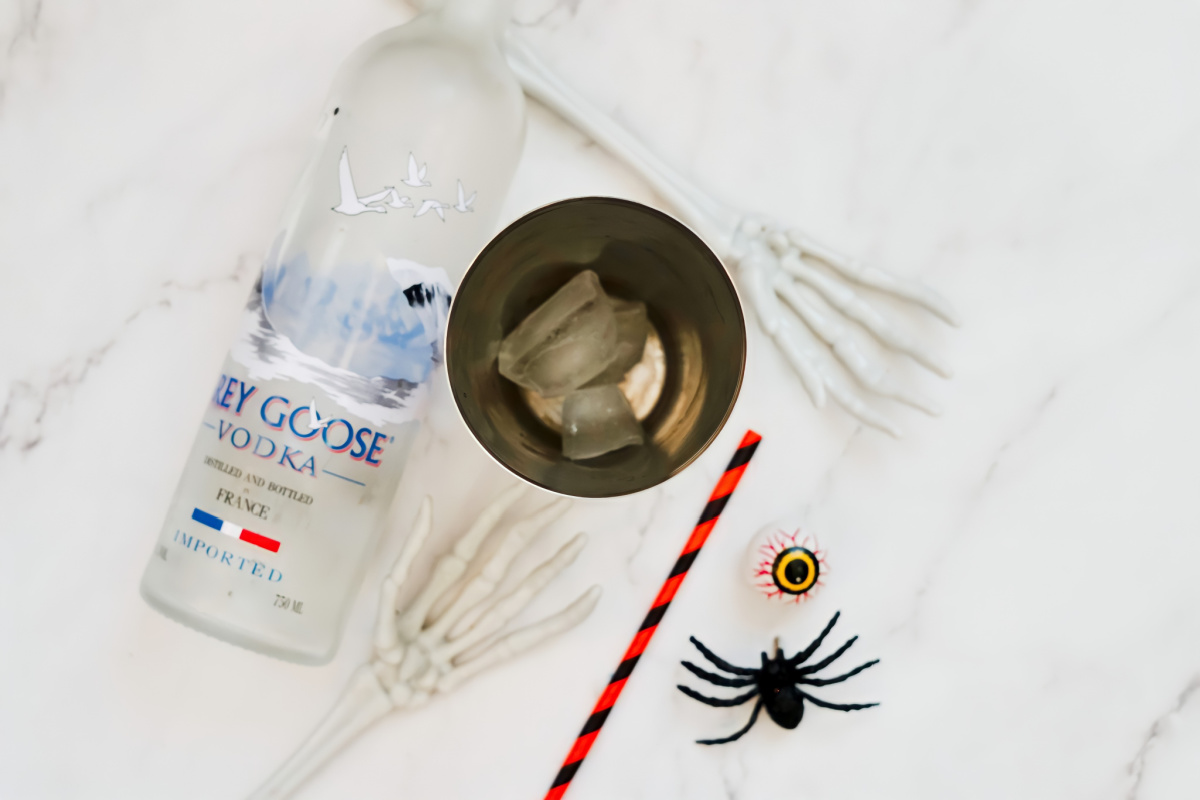 Directions
Prepare the Glass: Wet the rim of a glass and roll it in the mystical green sugar sprinkles. Let the magic stick to the glass, creating an enchanting outer layer.
Prepare the Brew: Fill a cocktail shaker with ice cubes, representing the chilling depths of a witch's cauldron. Pour in the vodka, blue curaçao, and grenadine – the essential ingredients for this spellbinding potion.
Shake the Cauldron: Seal the shaker and shake vigorously. Imagine the swirling mists of a witch's spell as you mix the ingredients. Feel the magic in your hands!
Summon the Brew: Pour the concoction into the prepared glass. Watch as the vibrant colors merge, creating an elixir that's as mesmerizing as a witch's gaze.
Add the Finishing Touch: Top off your brew with the bubbly essence of lemon-lime soda. The fizz adds a touch of effervescence to your potion, making it come to life.
Stir the Magic: Stir your brew with a black paper straw. Imagine you're casting a spell, blending the flavors together to perfection.
Garnish with a Ghoulish Twist: No Witches Brew is complete without a touch of the supernatural. Garnish your concoction with a toy eyeball, giving your brew an eerie and playful vibe.
Cheers to Magic and Mischief: Lift your glass, filled with this bewitching potion, and toast to a night of magic and mischief. Sip slowly and let the flavors enchant your senses.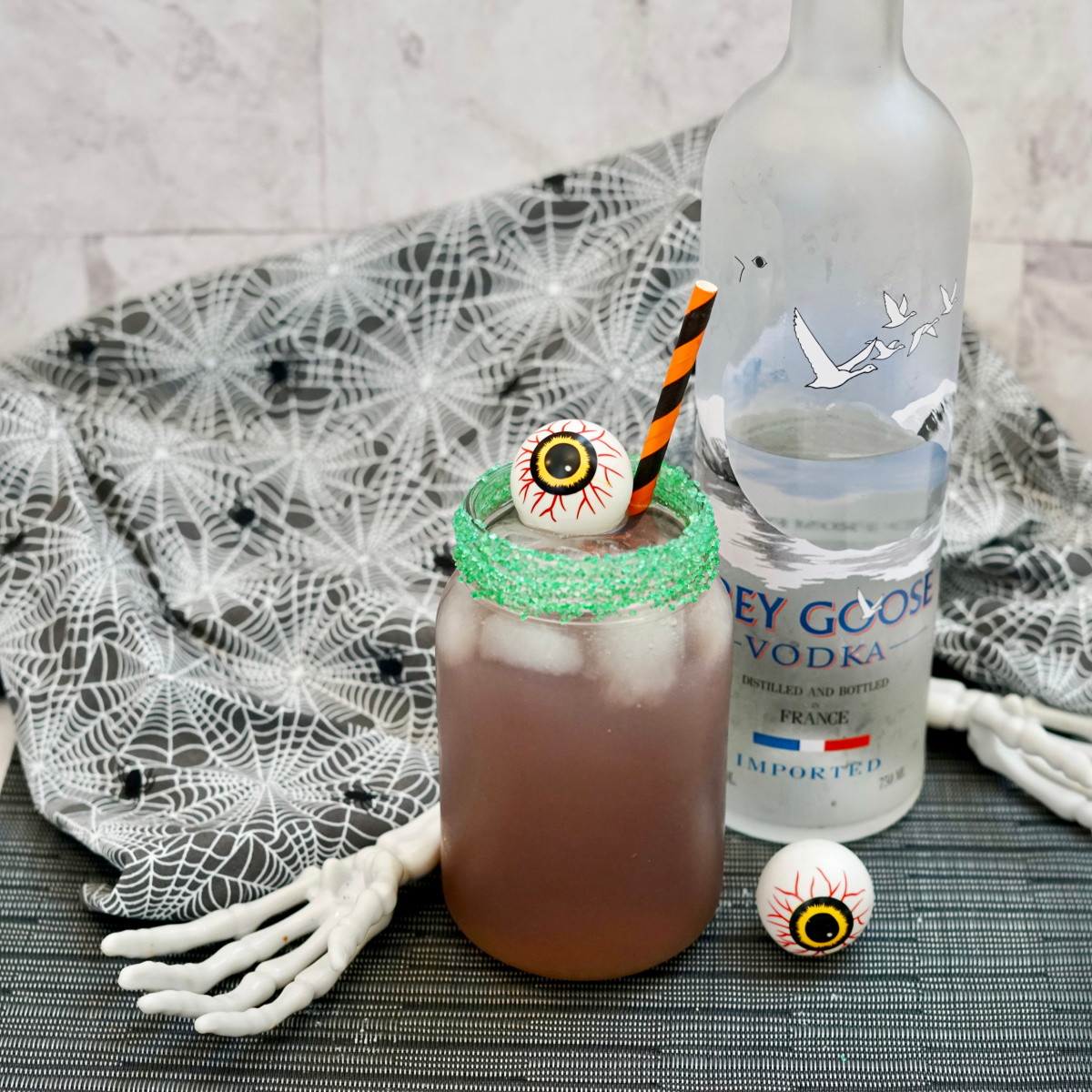 Other Great Halloween Cocktails
Eyeball Jello Shots – Fun Jello Shots with a gummy candy eyeball surprise.
Vampire Sangria – A red wine sangria that's perfect for Halloween
Drunk Ghost Cocktail – Pina colada vibes, but make it spooky!
Day of the Dead Inspired Margaritas – Fruit flavored margaritas that are bold and colorful.

Fun Ways to Switch Up Your Witches Brew Cocktails
Customizable Magic
Feel free to adjust the ingredient quantities to suit your taste preferences. If you prefer a sweeter brew, add a bit more grenadine. For a stronger kick, increase the vodka. The beauty of this recipe lies in its flexibility.
Chilling Effect
For an extra chilling effect, freeze some spooky-shaped ice cubes using gummy worms, plastic spiders, or other Halloween-themed trinkets. These creepy-crawly ice cubes will slowly reveal themselves as they melt, adding an element of surprise to your brew.
Witchy Presentation
Consider serving your Witches Brew in unique glassware, such as cauldron-shaped mugs or skull glasses. This adds an extra layer of mystery and enhances the overall witchy-Halloween ambiance.
Playful Variations
Experiment with variations of the Witches Brew by adding different fruit juices or flavored liqueurs. Orange juice or raspberry liqueur can add intriguing dimensions to the flavor profile, allowing you to create multiple magical potions.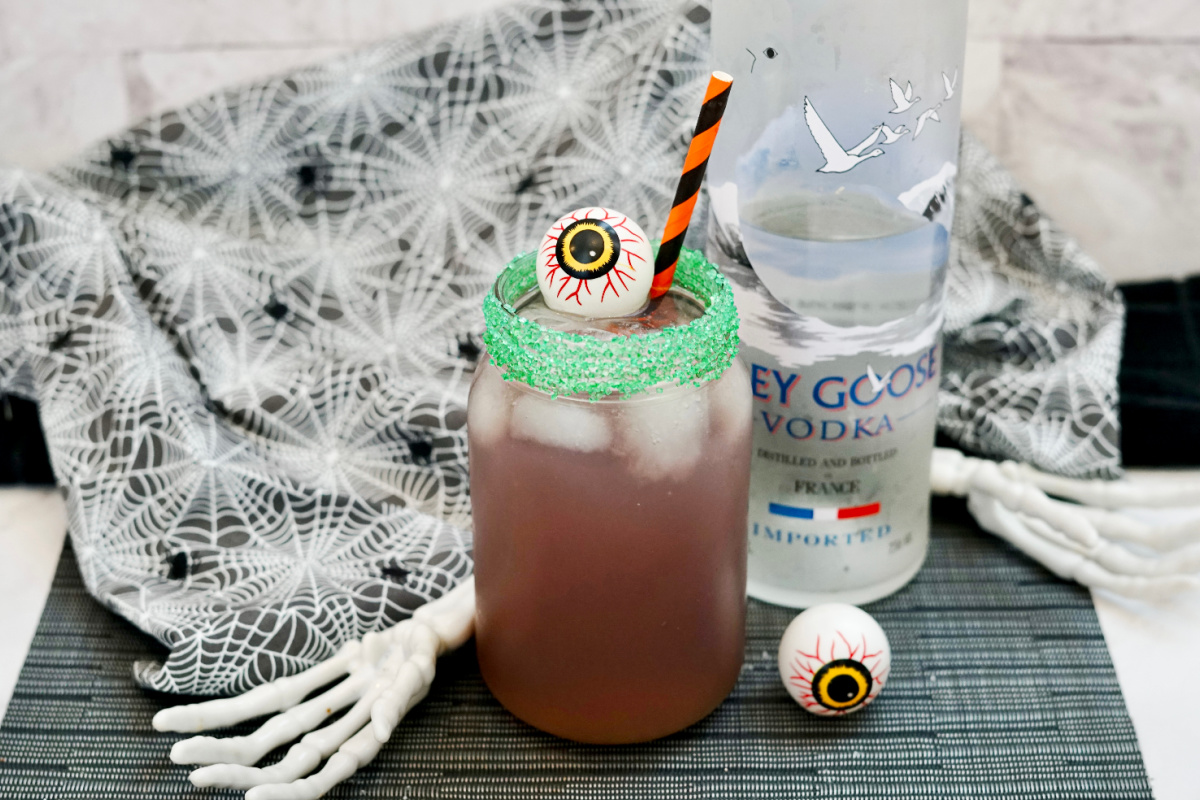 Potion Pairings
Serve your Witches Brew drink alongside spooky-themed snacks and treats. Think of dark chocolate-dipped strawberries resembling witch hats, or marshmallow ghosts. Creating a thematic spread will elevate the entire Halloween experience.
Responsible Spellcasting
Lastly, while we encourage you to indulge in the magic of this bewitching brew, always remember to enjoy responsibly. If you're hosting a party, make sure your guests have safe transportation options or arrange for designated drivers to ensure everyone gets home safely after the festivities.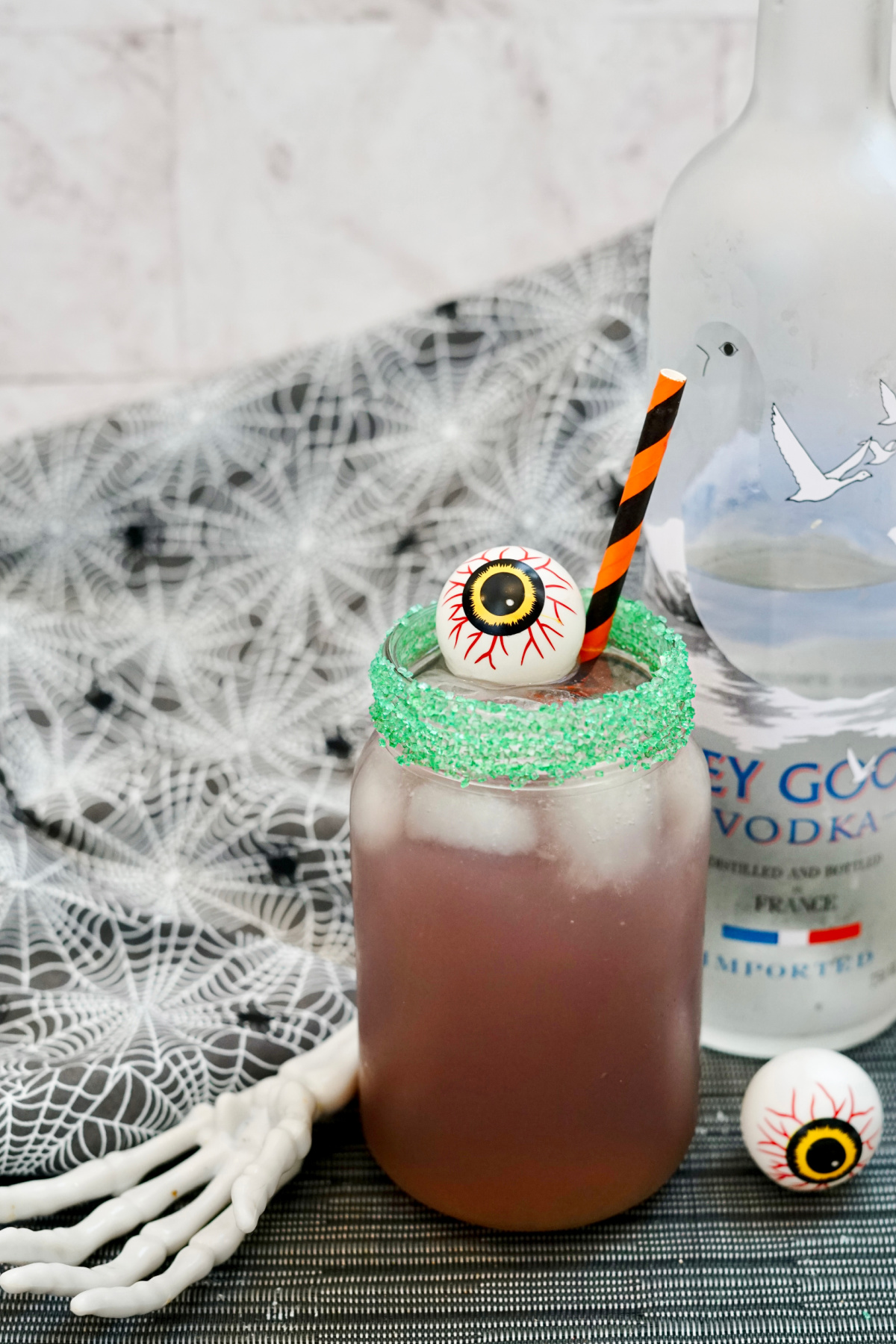 With these additional tips in mind, your Witches Brew experience is bound to be a spellbinding success!
With the Witches Brew cocktail in hand, you're all set to host the most spooktacular Halloween gathering. Whether you're celebrating with friends or enjoying a quiet night of frights, this cocktail is sure to add a touch of enchantment to your evening.
Happy Haunting!