In the world of luxury fragrances, a few names stand out for their ability to capture emotions, create memories, and enhance one's presence.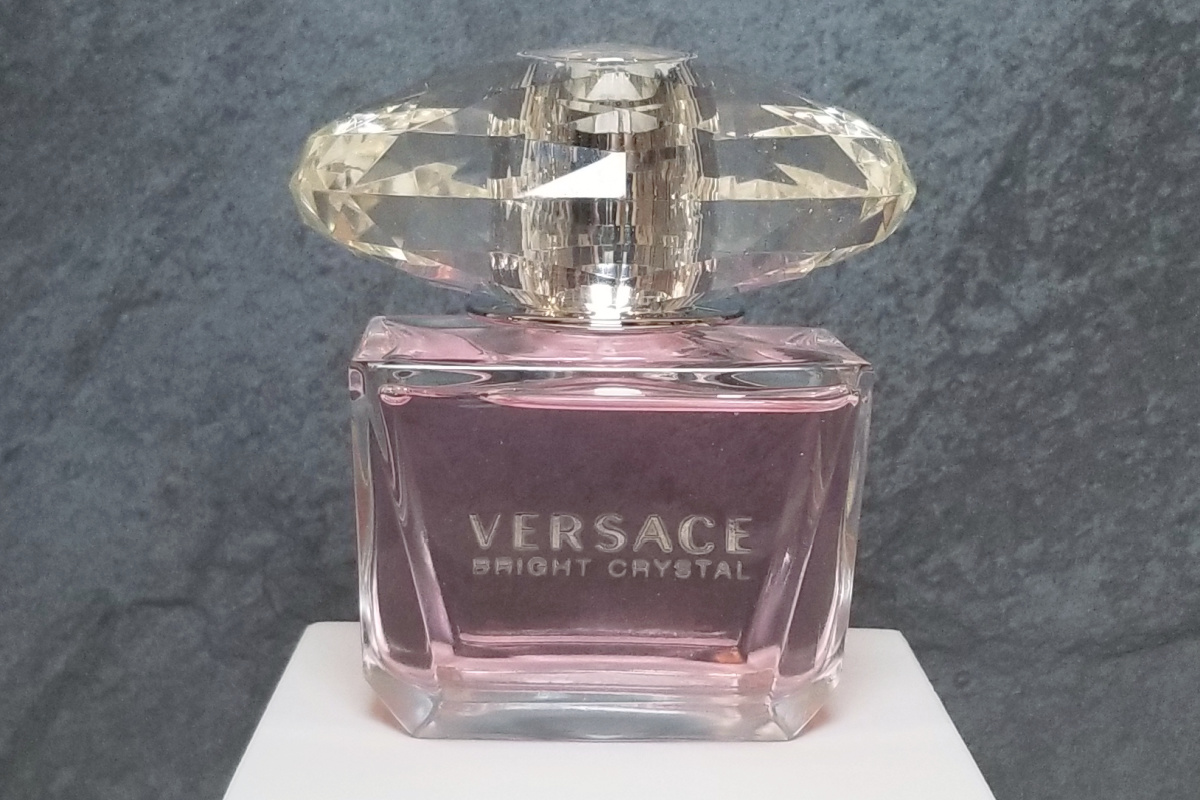 Versace, the renowned Italian fashion house, ventured into the realm of perfumery with the creation of Versace Bright Crystal. It's been one of my favorite scents ever since, and I was thrilled when it recently crossed my desk for a feature.
Links may be commissioned.
Launched in 2006, this iconic fragrance has garnered a dedicated following for its unique blend of freshness and elegance. We're delving into the essence of Versace Bright Crystal, exploring its notes, character, and the experience it offers to those who wear it.
The Fragrance Journey
Versace Bright Crystal embarks on a journey through captivating notes that unfold gradually, like a blossoming flower. The fragrance opens with invigorating top notes that dance on the skin, including the zesty essence of yuzu, the succulent allure of pomegranate, and a cool, slightly icy frosted accord. This initial burst of energy sets the stage for the fragrant voyage that follows.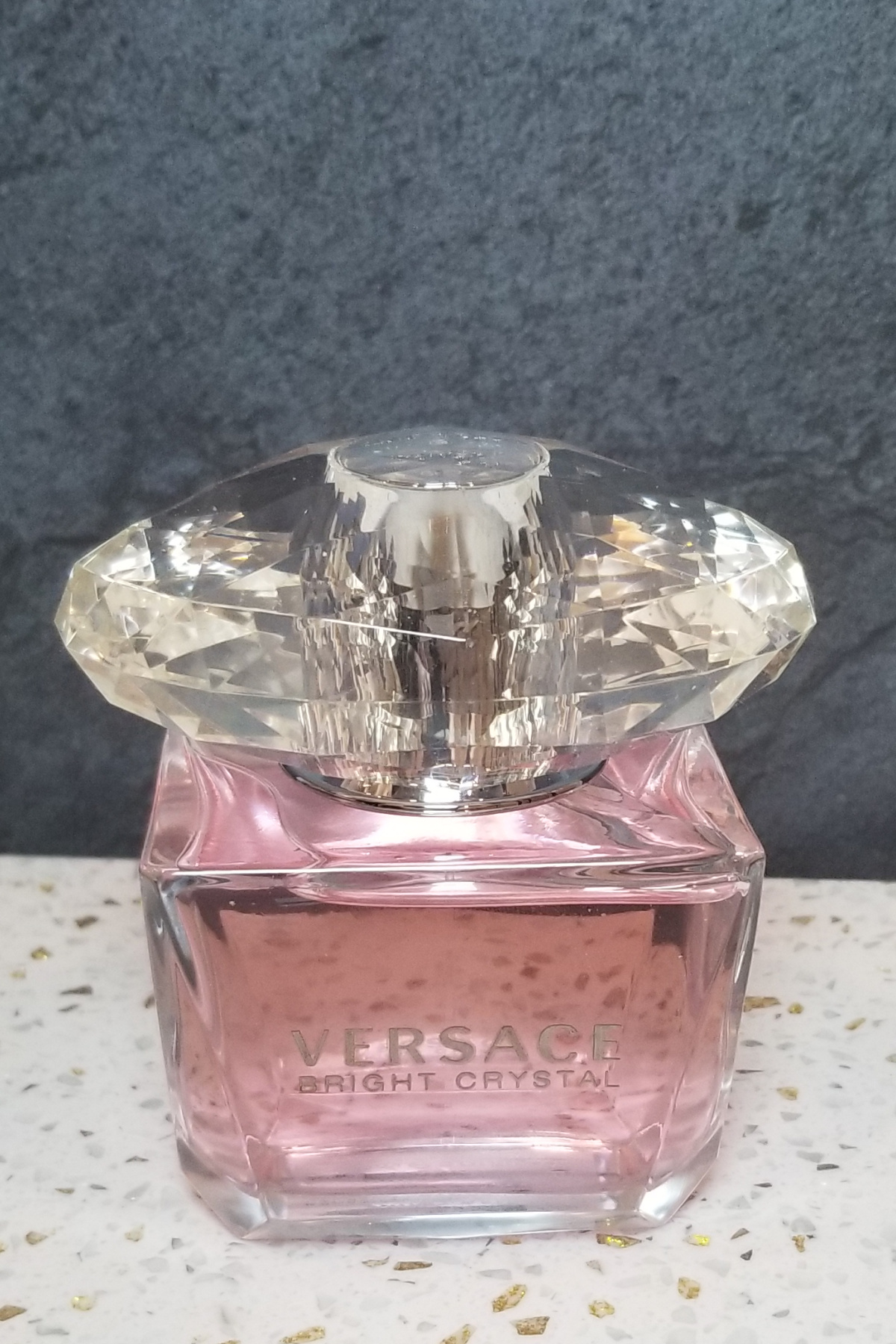 A Floral Symphony
As the fragrance settles, it reveals its heart—a symphony of delicate and romantic floral notes. The lotus flower lends an air of purity and serenity, while peony brings a touch of femininity and softness. The magnolia note adds depth and richness to the composition, evoking images of lush gardens and blooming flowers. This floral bouquet creates an aura of elegance and charm, making Versace Bright Crystal suitable for various occasions.
Sensual Warmth
No fragrance is complete without a strong foundation, and the base notes of Versace Bright Crystal provide just that. The interplay of amber, musk, and mahogany adds a layer of warmth and sensuality to the perfume. The amber exudes a comforting glow, while musk offers a soft, skin-like embrace. The presence of mahogany adds an intriguing depth, reminiscent of fine wood and the richness of nature.
Longevity
This is a fragrance that is somewhat strong. Even though it stays close to your body, and you don't exactly announce your arrival with it, there's some serious lasting power. A single spray or two will last all day and well into the night. If you wear it for an evening out, you'll likely still smell the remnants in the morning.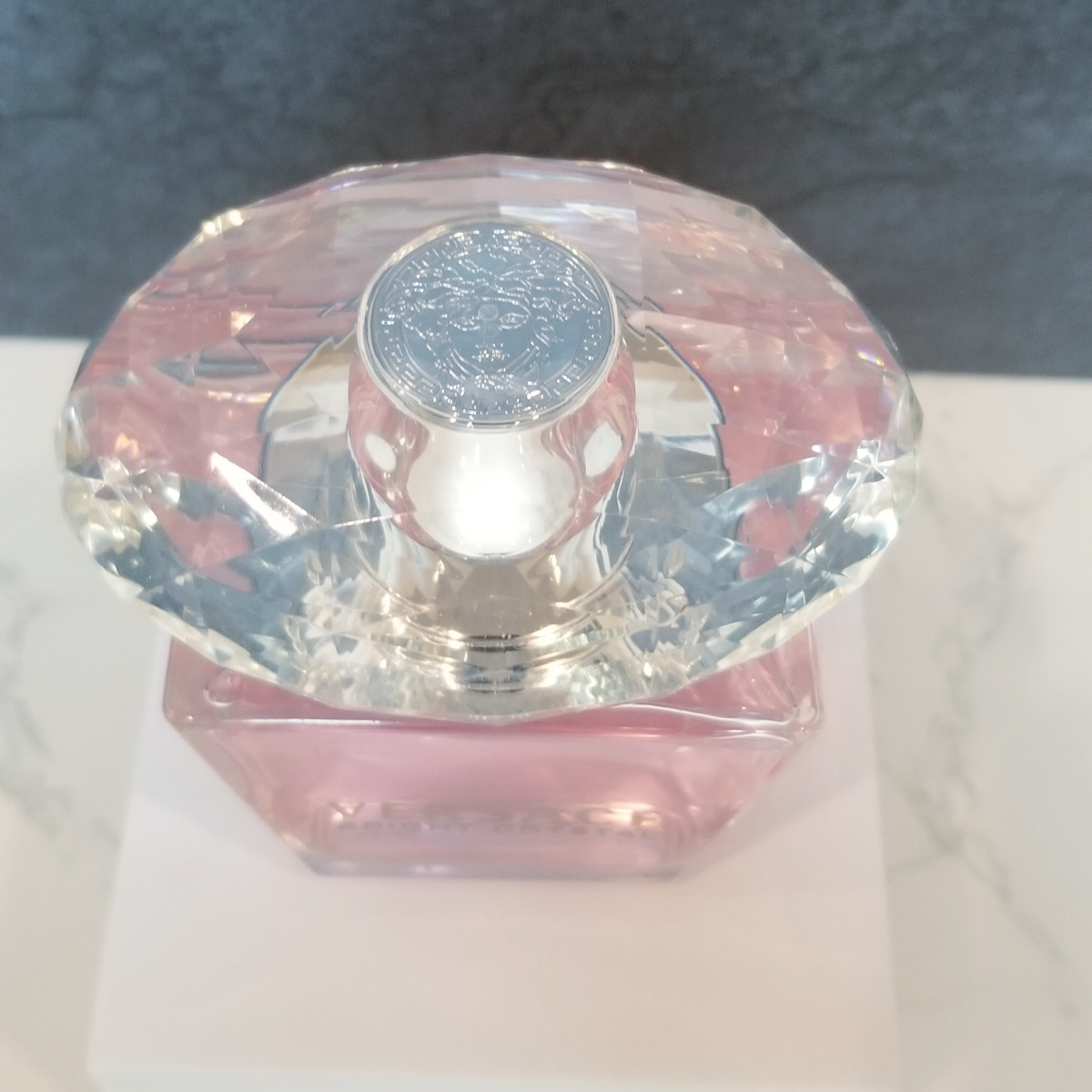 The Signature Bottle
Just as a perfume's scent is important, so is its presentation. Versace Bright Crystal comes encased in a transparent glass bottle that exudes modern elegance. Its faceted design captures and refracts light, reminiscent of a precious gem. Adorned with the iconic Medusa head logo, albeit a bit hidden, and crowned with a metallic cap inside the highly faceted topper that looks like the finest jewel. This bottle is a work of art that reflects Versace's signature luxurious aesthetic.

Versatility and Elegance
Versace Bright Crystal's composition of fresh, floral, and warm notes makes it a versatile companion for every aspect of life. Whether you're stepping into a bustling boardroom, strolling through a garden, or enjoying a romantic evening, this fragrance seamlessly adapts to the occasion. Its ability to transform and elevate the wearer's experience sets it apart as a timeless addition to any perfume collection.
Versace Bright Crystal is more than just a fragrance — it's an olfactory journey that encapsulates the essence of youth, elegance, and vitality. With its interplay of fresh top notes, a captivating floral heart, and a sensually warm base, it invites you to embrace the world with confidence and style. This iconic creation by Versace is a celebration of life's vibrant moments, encased in a bottle that mirrors the brand's commitment to luxury and refinement. Wear it, and let its enchanting aura become a part of your story.