Rock Revival was received for editorial purposes.  All opinions are my own.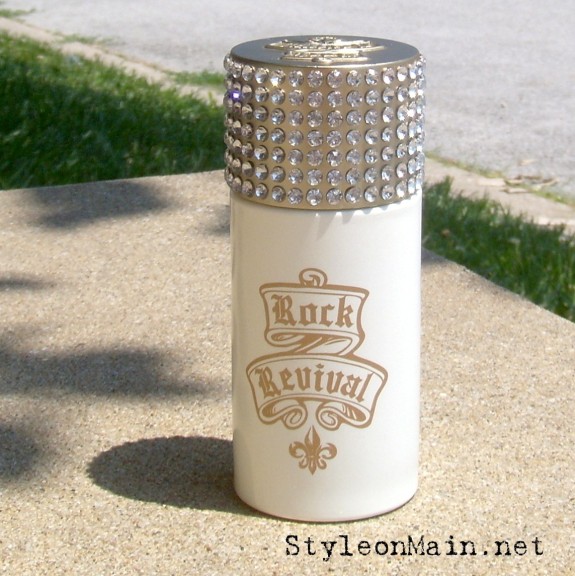 Scent is an intensely personal choice. While some like a fresh, clean scent, others prefer something rich and opulent. Still others like something fresh and fruity. For those that like the fresh, fruity scent Rock Revival may be the perfect perfume for you.
Although Rock Revival looks kind of menacing and bad-ass, with it's giant bottle and crystal-spiked cap, the scent is pure girl. With a sweet, fruity scent that has nuances of romantic florals, make no mistakes about it. The notes of the perfume include:
 Top notes of pink apples, crisp green nuances, and fresh mandarin.
Middle Notes of magnolia, plum blossom, and pink peony.
Bottom Notes of white musk, white oak, and golden amber.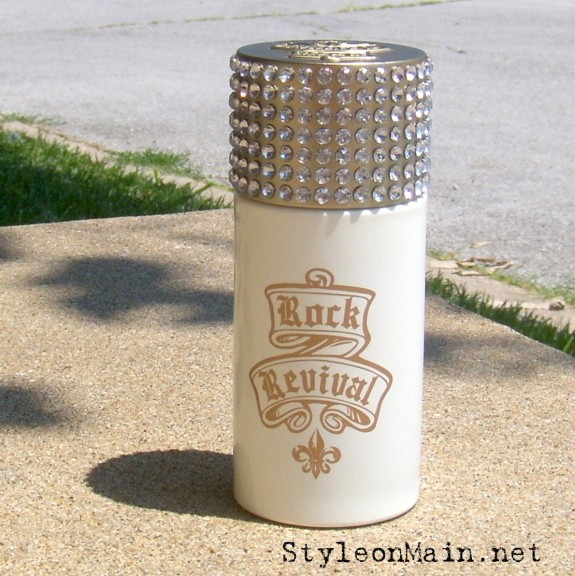 The Rock Revival scent has a lot of staying power. You know how some perfumes seem to disappear after only a few minutes? Not this one! It's really strong and powerful when you first spray it. Not overwhelmingly so, but it's not a scent that you need to layer or spray all over your body, though a scented lotion and/or powder would be a nice addition to the line. Nearly 4 hours later, and it still smells like I just spritzed Rock Revival, only milder.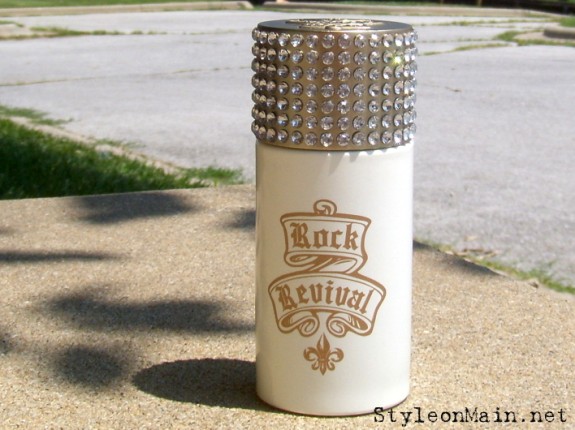 And can we talk about the Rock Revival perfume bottle for a second? This is a bottle of perfume that's going to get attention. The ceramic bottle itself is quite the attention grabber. The creamy off-white color is loaded down with fine, shimmery iridescent gold sparkles. They're inside the ceramic, though, so no need to worry about it shedding. Then there's the bronze colored lid that is encrusted in rhinestone jewels. This seriously looks like a bottle that costs waaaayyyyy more than it's price tag. It's a hefty thing, too, so you wont be accidentally knocking it over.
Rock Revival retails for around $50, and can be found in Buckle stores across the US, as well as on their website.